Give me all the bunny and all the carrot decor in Spring! Am I right?! I'm a sucker for both of these!
Today I'm sharing an easy way to make DIY jute carrots for your Spring decor! Sometimes I just love neutrals, and these give that perfect farmhouse vibe!
Here are some of the supplies I grabbed for this project!
I started off with these foam cones from Walmart. I know you can get these other places like Hobby Lobby as well. Mine were 6 inches. You of course are going to need….jute!! (you could use other colors of course, but I was going for that natural look here)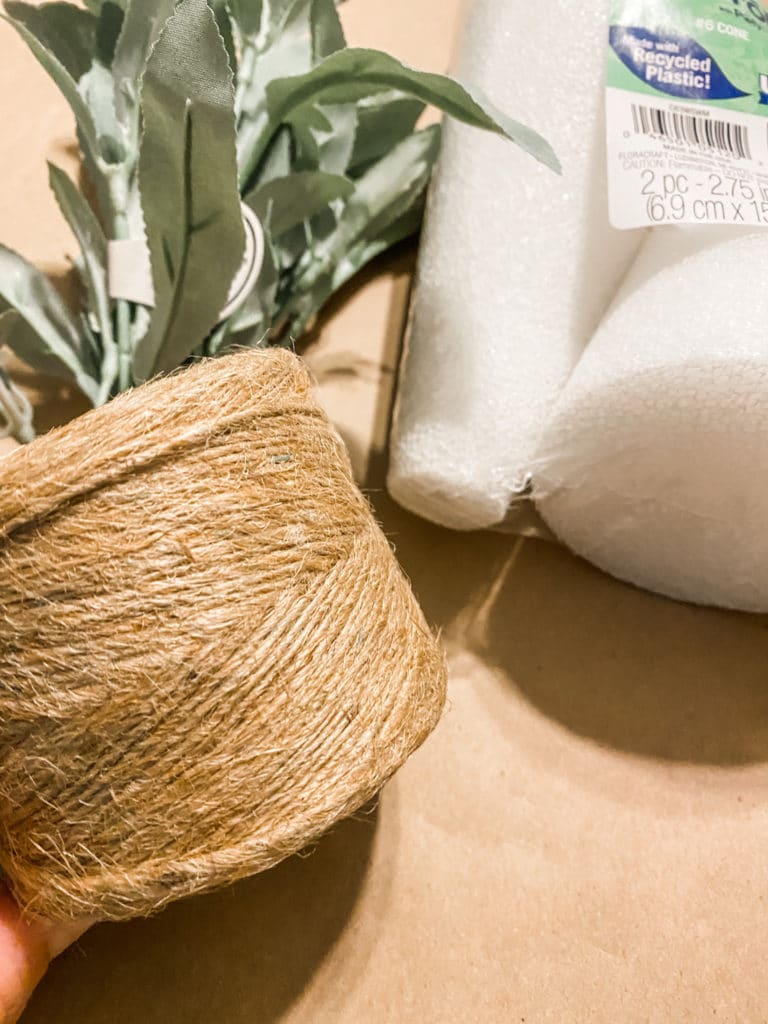 My greenery came from hobby lobby, but get creative here and use what you have on hand!
I decided to use this Deco Art Americana paint in the color burlap to paint my cones with a light coat first. I did this because I knew there might be some "gaps" in my jute and I didn't want that bright white to shine through.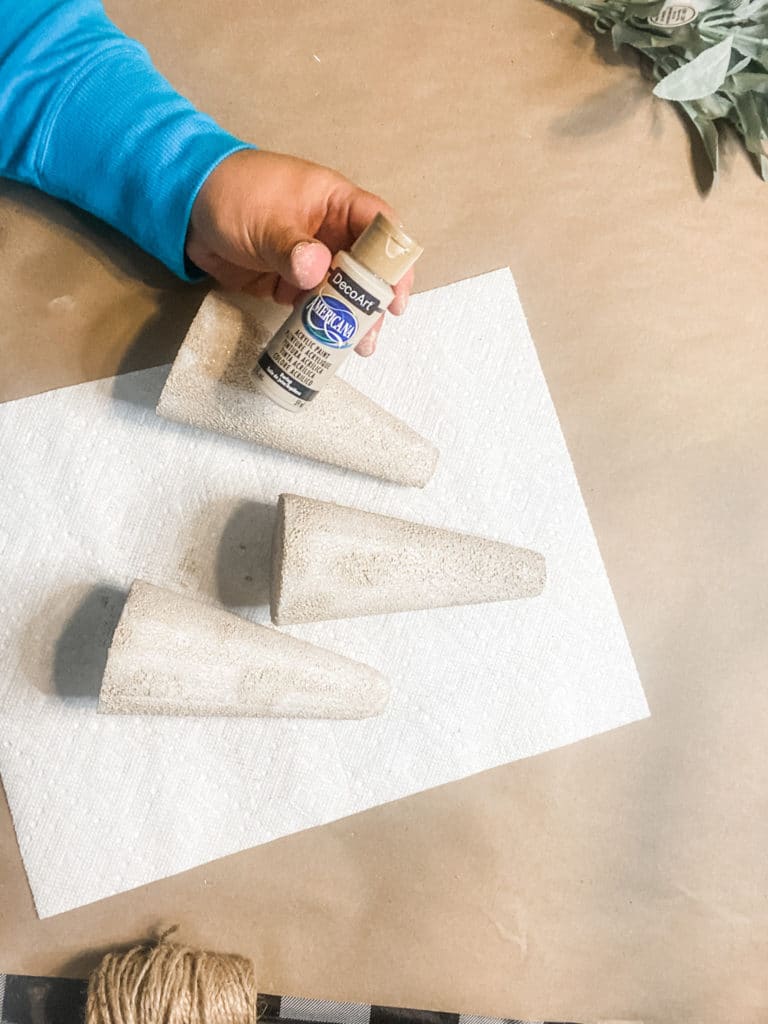 Next, I simply started wrapping the jute round and round. I started at the top and tied it to secure it, then got to wrapping. At the bottom- I pinched the foam to make it a little more pointed and hot glued my very last piece to secure it.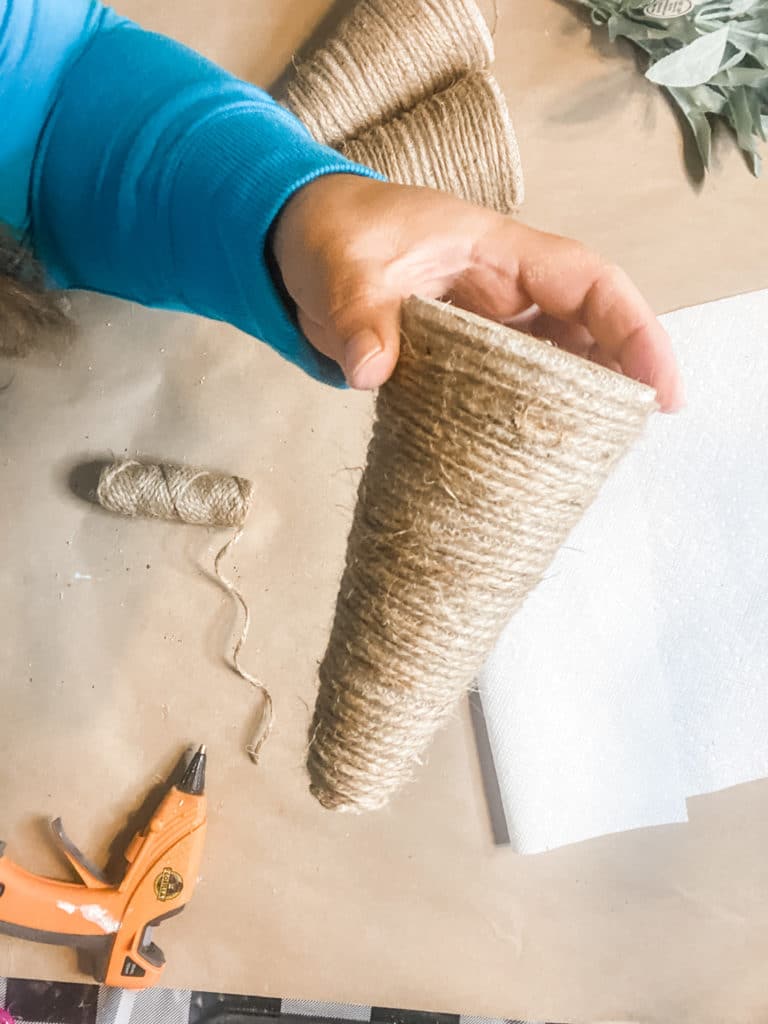 Greenery seemed like a fun (and farmhouse) way to add the stem to these jute carrots, so I just made a little hole with my scissors and shoved pieces of the pick down in there!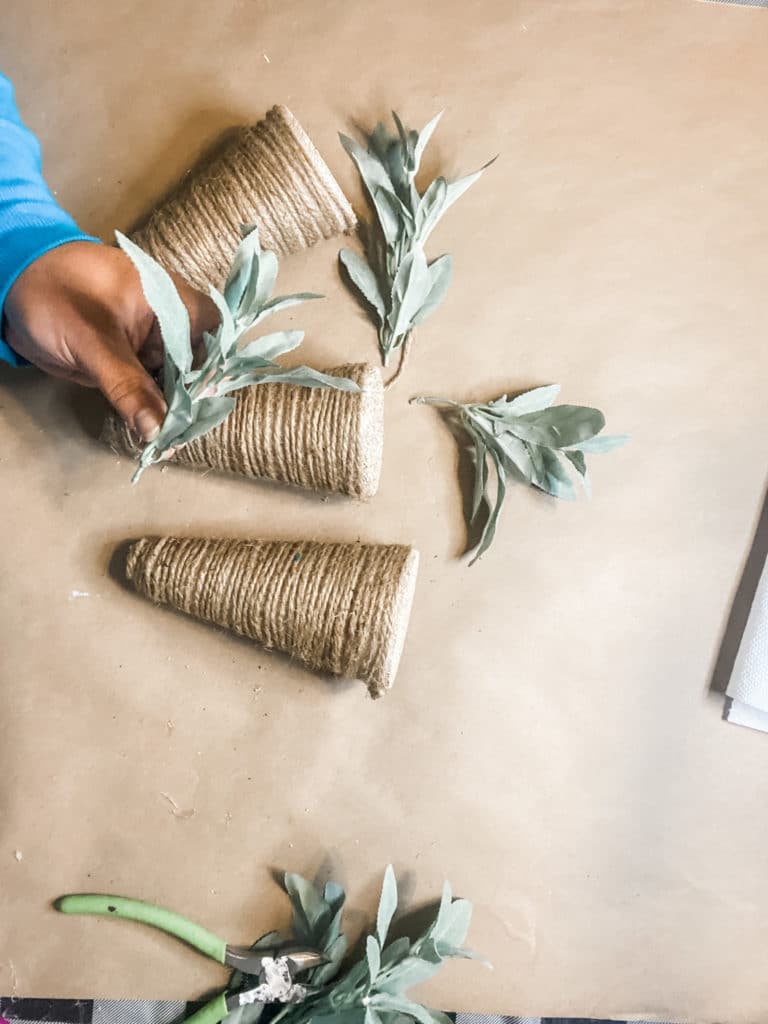 Last but not least, I bundled all 3 together and tied them up with some buffalo check ribbon!
Let me know if you think you'll make some too! You can see how I ended up using them in my home in my entry way too!
Until next time…
Stacey