If you know me at all, you know I love a cute tray! And this one is no exception!
This DIY Lazy Susan tray is the perfect staple decor piece for your home and also makes the best handmade gift ever!
This little tray right here is SUPER special to me. In the earlier years of my business I started making and selling these at local stores that I was in and they became a HUGE hit fast!
Over the years, I made and sold THOUSANDS of these! I can remember so many long days in my garage making these trays for people and it was truly such a fun and cool (and busy lol) time!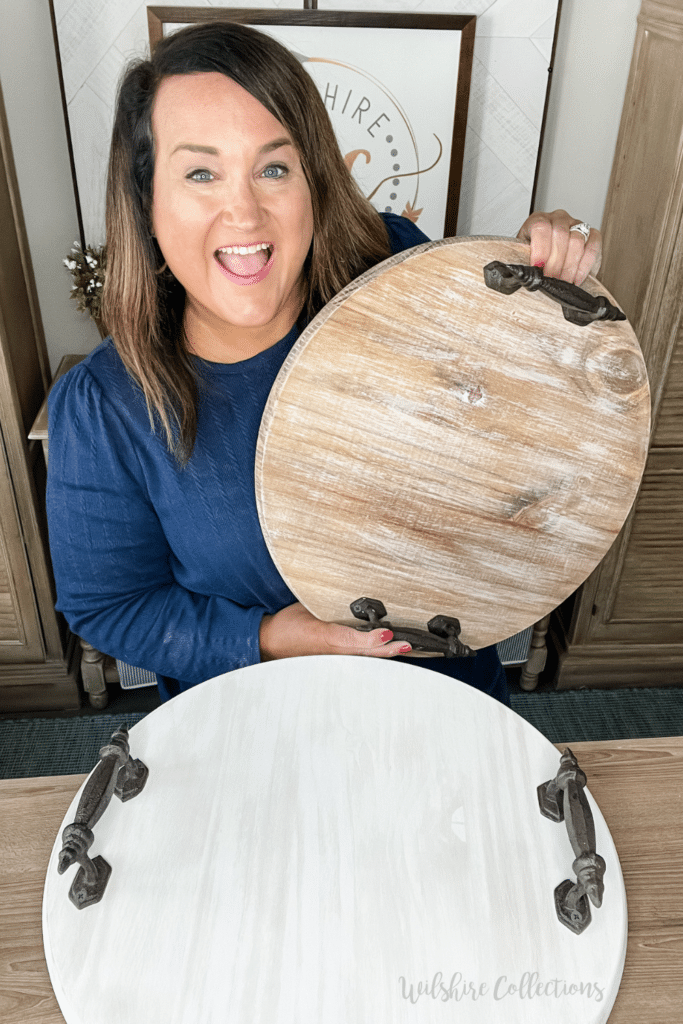 The thing about these trays is that they are something ANYONE would love to have and use in their home! Don't ya think?!
If you are a DIY loving kind of girl like me, then I think you are going to LOVE making these!
Whether it is for gifts, for your business or just for YOU…you can't go wrong!
People have been asking for this tutorial years, and I can now say…THE LAZY SUSAN VIDEO TUTORIAL IS HERE!! HOW CUTE ARE THESE?!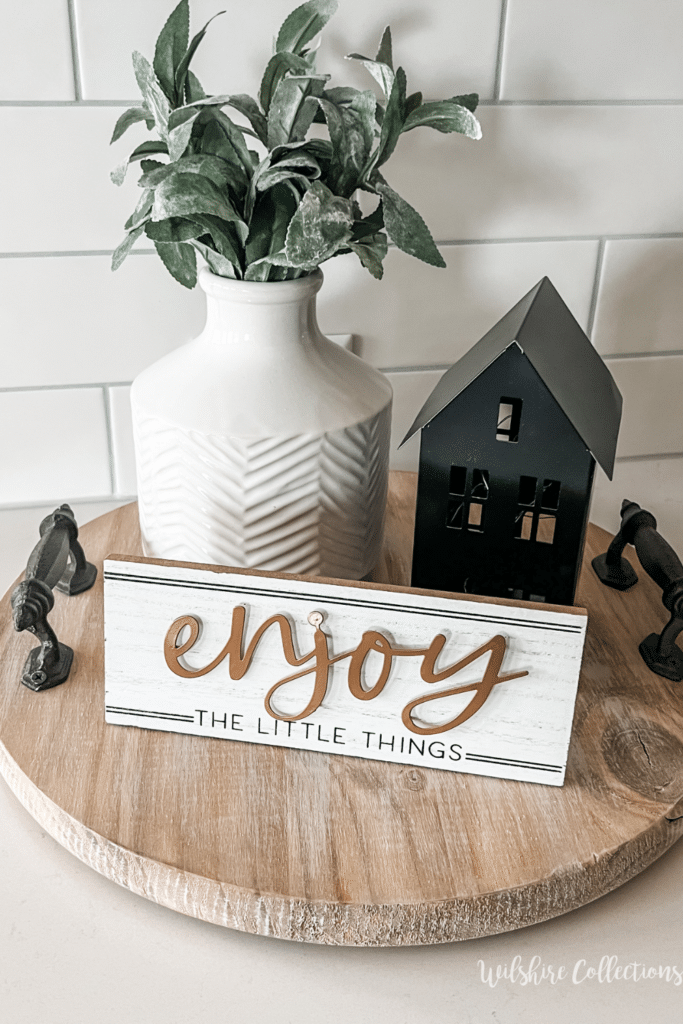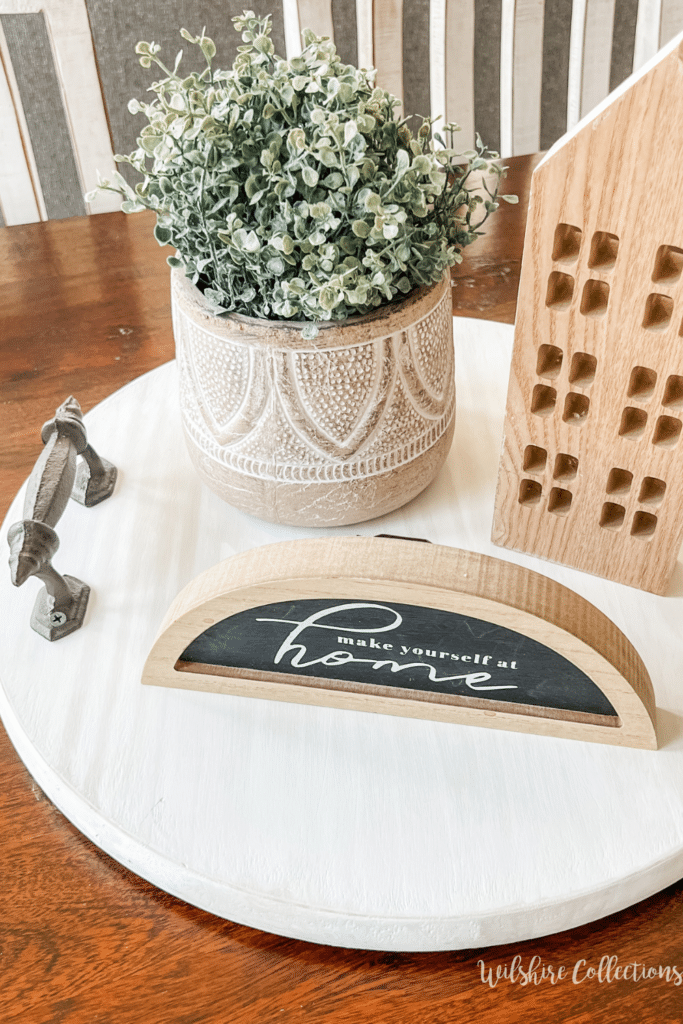 In this 30 minute video I walk you through step by step on how to make this tray, and I also teach these 2 different finishes. Which finish is your favorite?
The cool thing is, there are SO many ways beyond these 2 finishes that you could paint/stain these. The possibilities are truly endless!
Along with the video tutorial, you'll also get a supply list so you know exactly what items you need to complete this Lazy susan tray!
Skill level needed? Beginner to advanced! I promise you can do it…the only power tool needed is a drill, and if I can do this- you can too!
What do ya say?! Ready to learn?! I'VE GOT YOU FRIEND!
I can't wait to see your DIY Lazy Susan tray if you make one soon! Be sure to share it with me if you do!
Until next time…
Stacey