Who doesn't love cute ornaments for your Christmas tree?! And even better if you can make some cute ones on a budget…am I right?!
These DIY ornaments using printables are seriously too stinkin' cute and so easy too! Come see what I did and make some for yourself.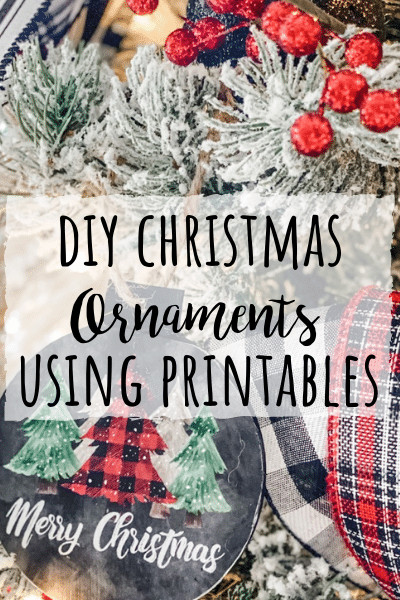 These are the 2 bundles I designed with ornaments in mind…and for these DIY's I am about to share! Please note: For best results with these, I DO recommend printing these on cardstock paper- but it is not required of course.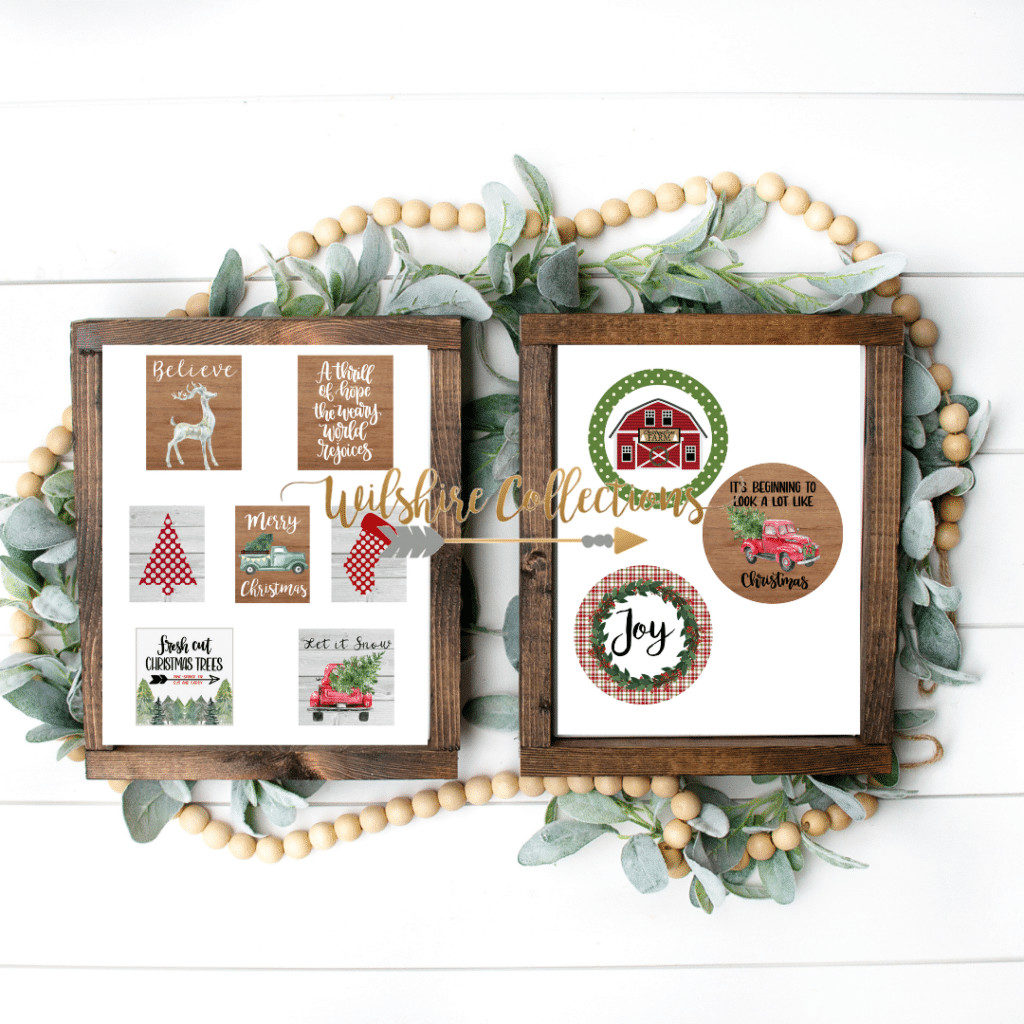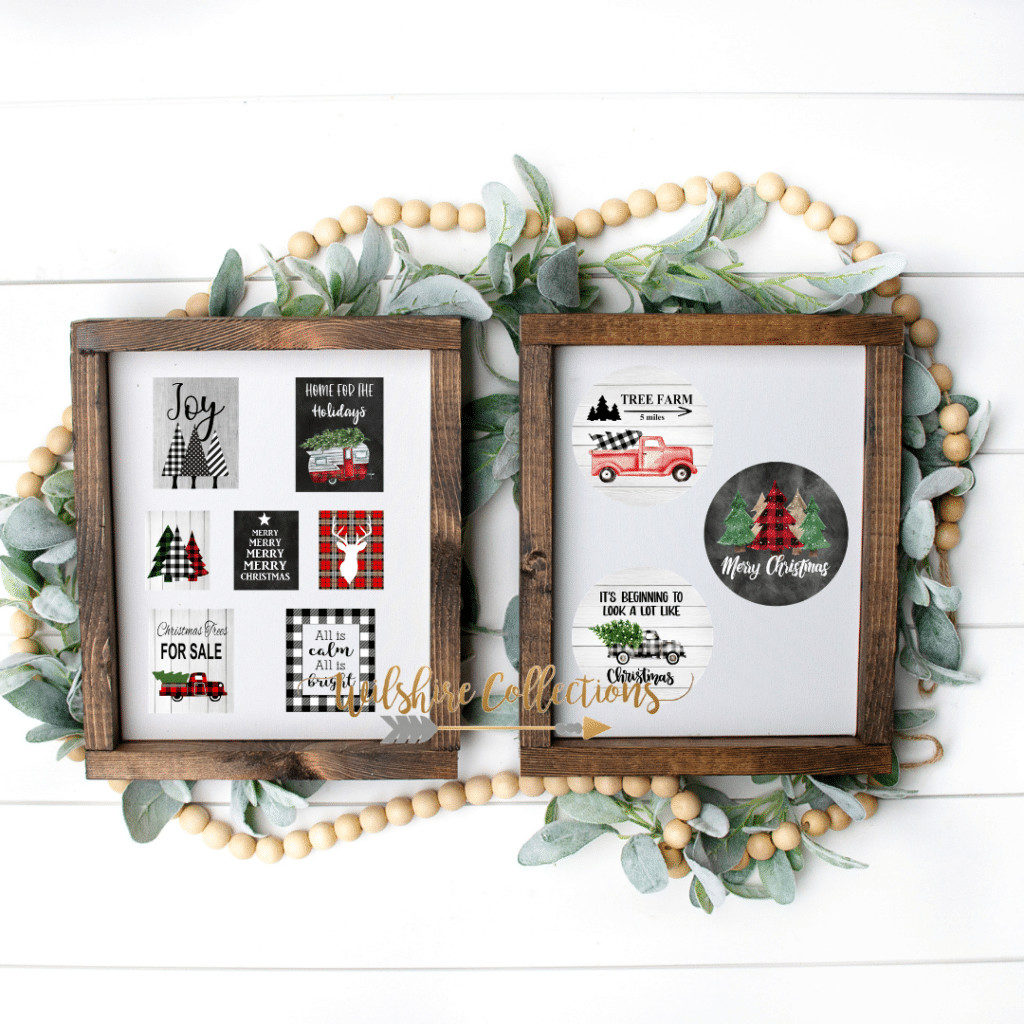 THESE PRINTABLES ARE PART OF THE PRINTABLE CLUB FOR NOVEMBER. IF YOU ARE A PC GIRL, THEY ARE THERE FOR YOU IN THE MEMBER AREA TO DOWNLOAD.
Lets start off with the round ones, which are the perfect size to use on these blank wood ornaments from Hobby Lobby! They will only have to be trimmed just a bit- woo hoo!
I started off by cutting my printable to size, cutting off the red ribbon, painting the sides and top! (You could paint yours ANY color)
Next, I just mod podged the printable on and once it was dry I did another coat of mod podge on top!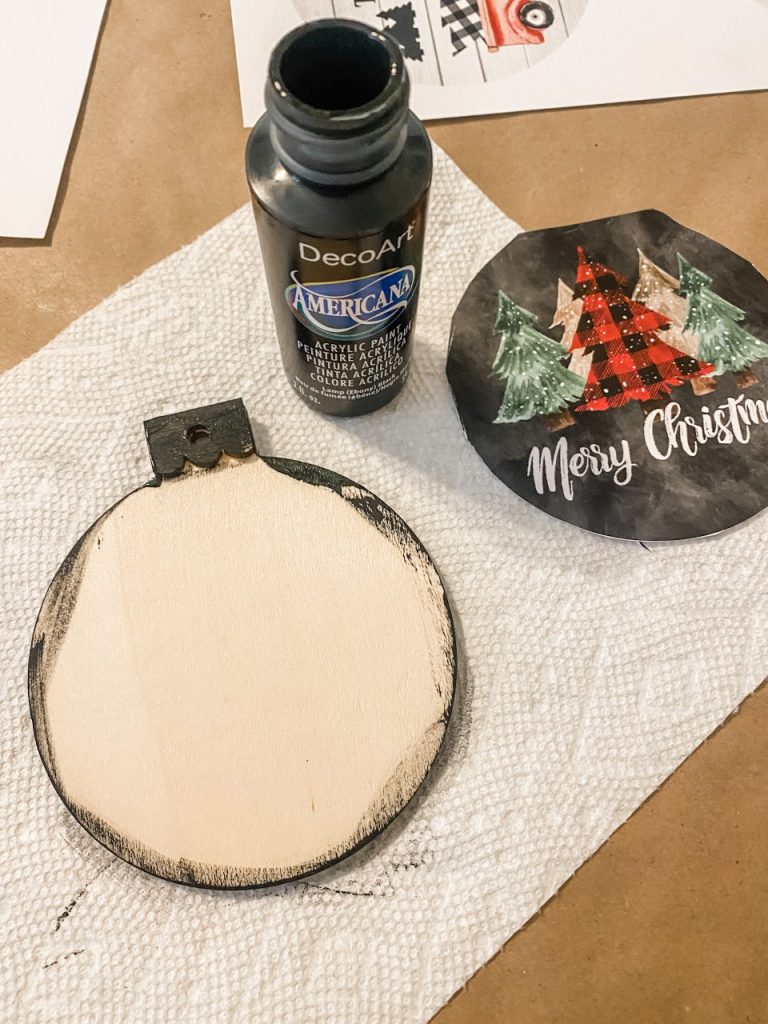 EASY PEASY AND LOOK HOW CUTE! Loving these little DIY ornaments already!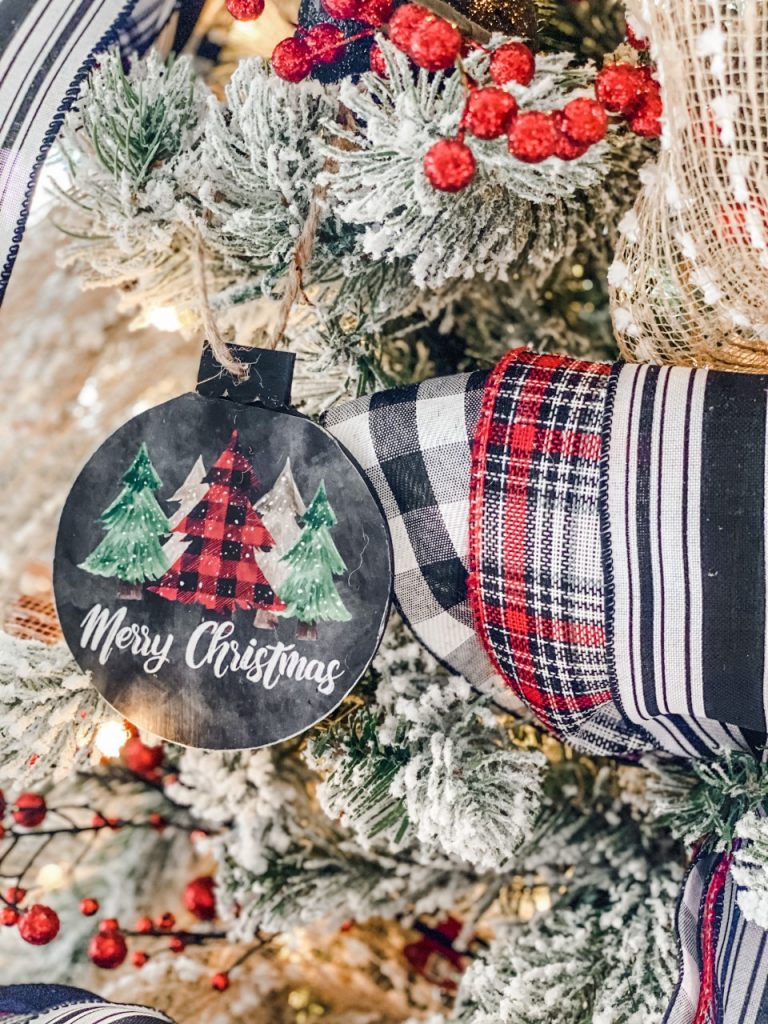 Ok, next up are the ones that are going to to perfect with either craft sticks OR the little jenga blocks from dollar tree. The smaller ones are the PERFECT size for the jenga blocks.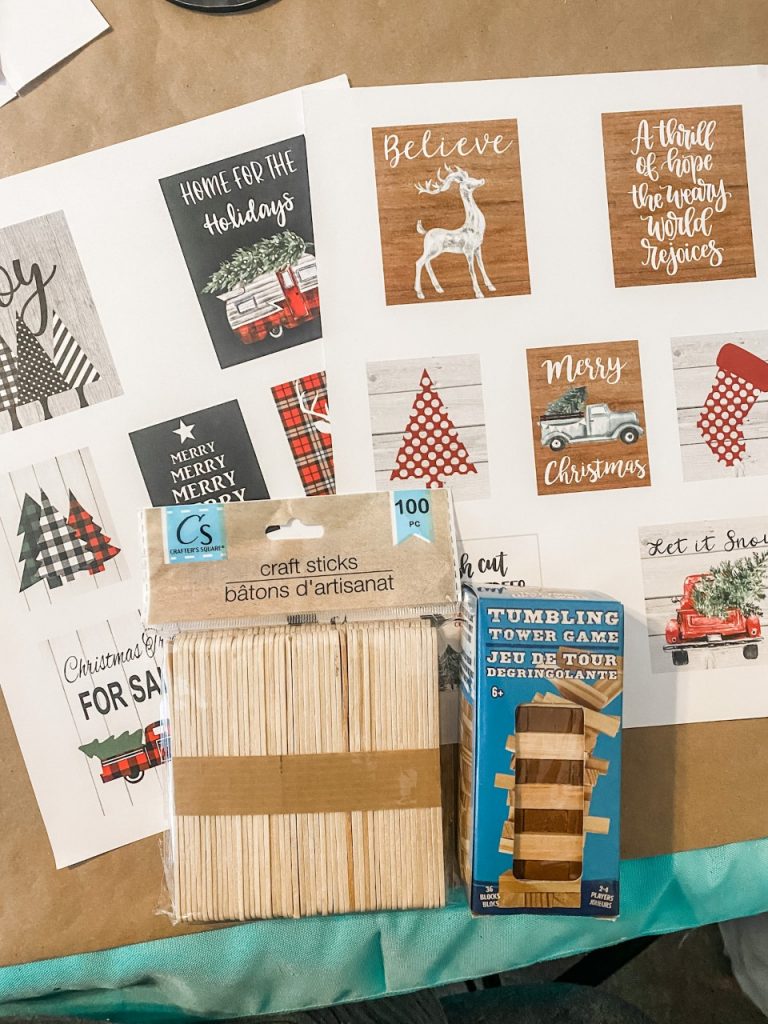 Let's start with the jenga block ones! I simply cut out my printables (on cardstock for these), but I left a little bit of the white paper above and below each one…this is where you will attach your jenga block!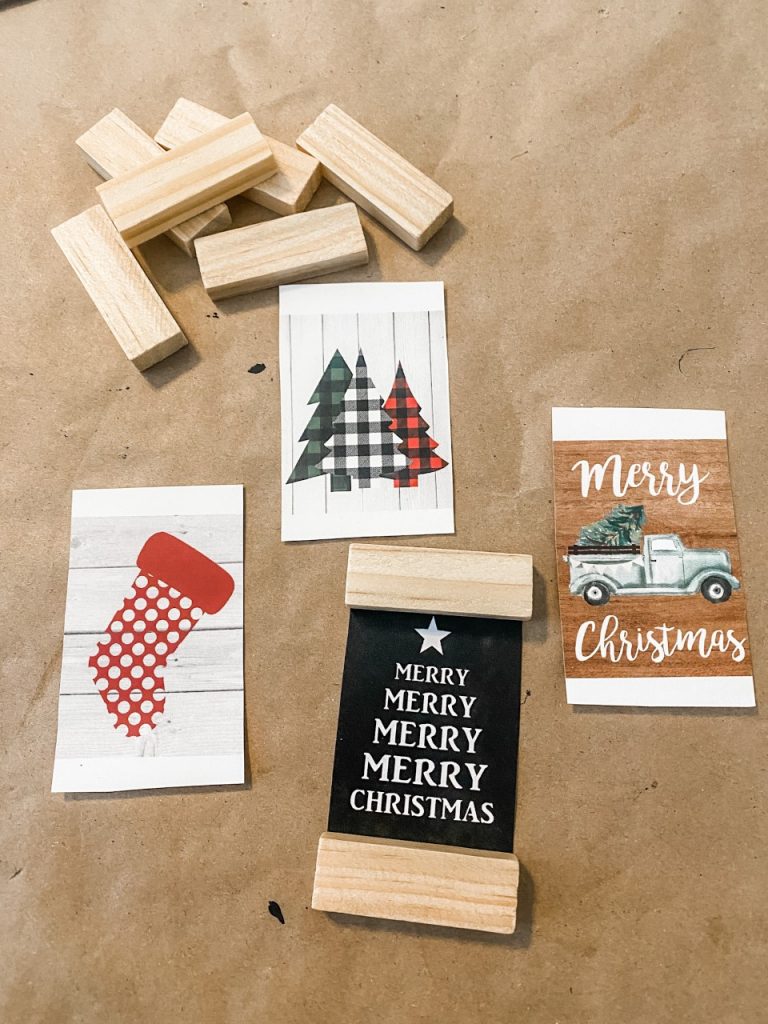 I stained some with the waverly wax and painted others white. Again, do whatever you want here to customize yours!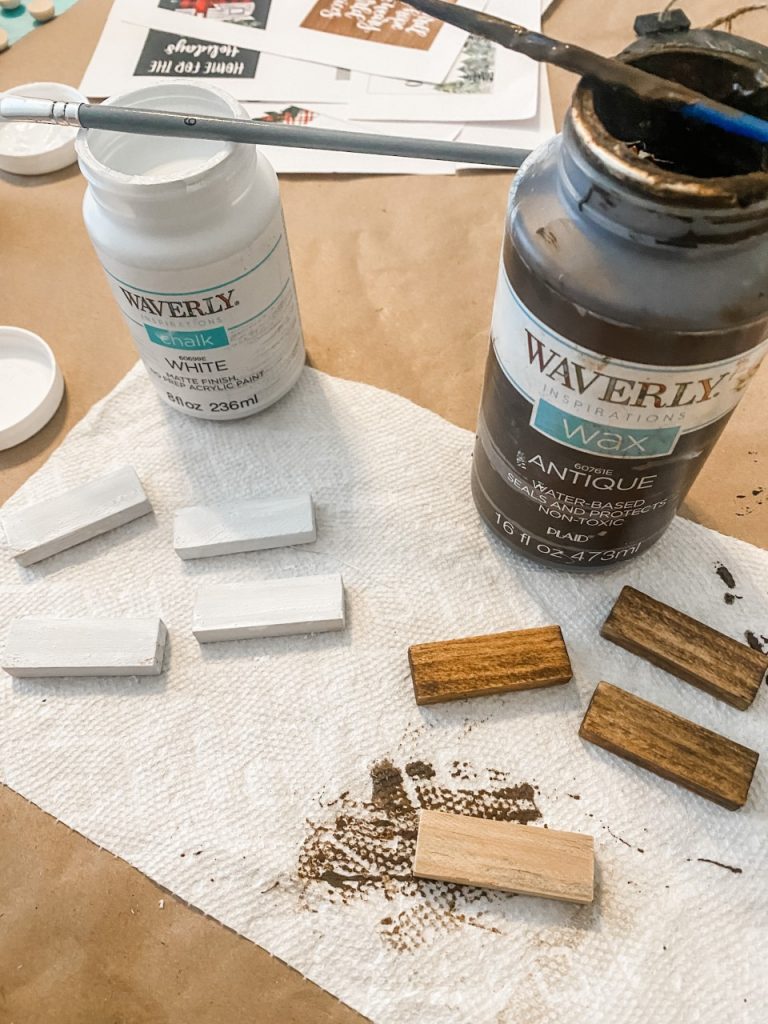 Then I simply hot glued the blocks on the front and then flipped it over to the back and cut a craft stick to size to kind of give it "support"
Next up are the ones I did with craft sticks! Same exact concept, except you will just want to cut your craft sticks to size! Again…be sure you leave a little of that white paper border at the top and bottom!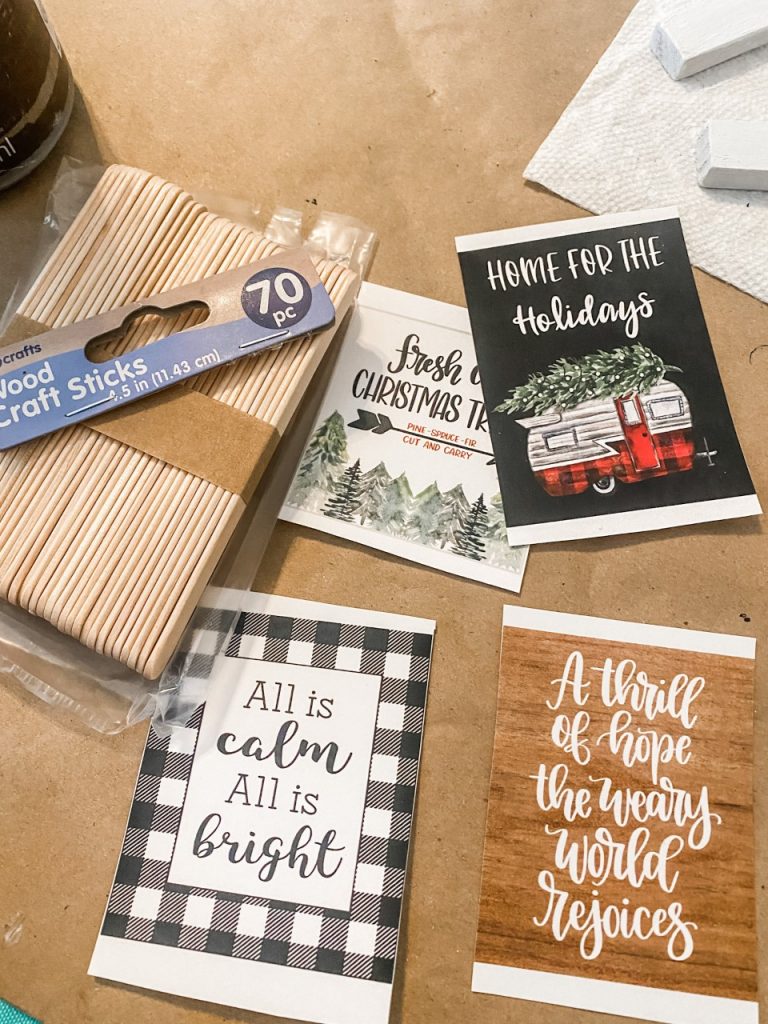 Stain them, paint them, whatever you want to do and then hot glue them on!
Flip over, add your support craft sticks and then hot glue some jute for your hanger! Easy peasy DIY ornaments for your tree this year!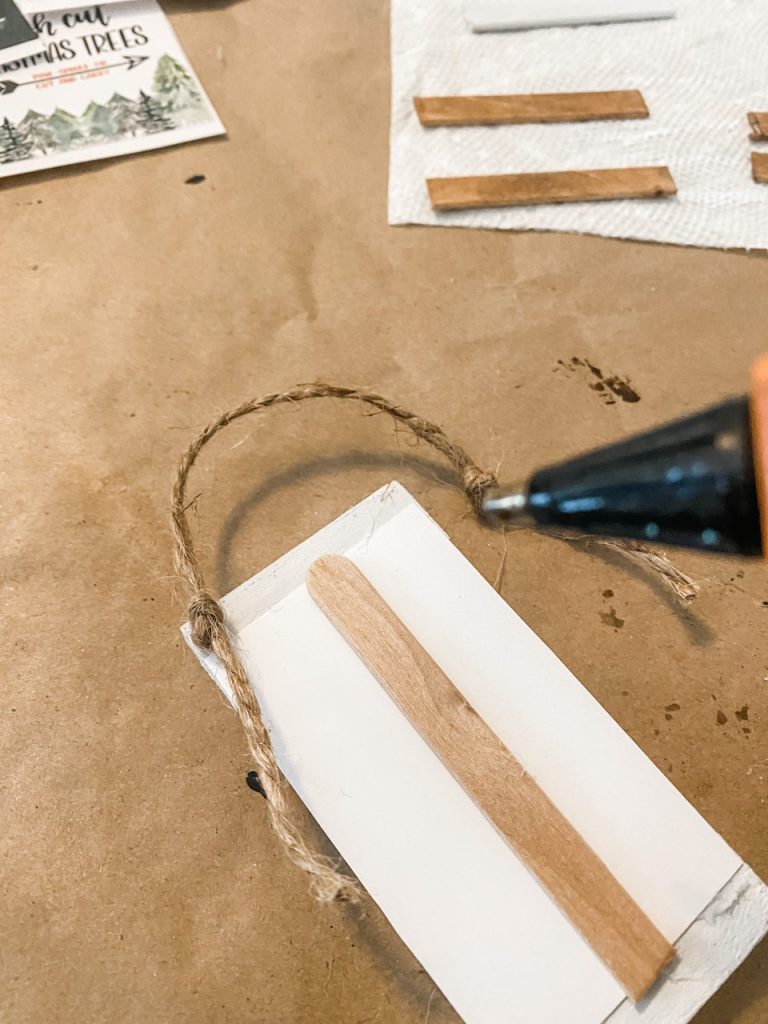 I mean seriously…HOW CUTE ARE ALL OF THESE?!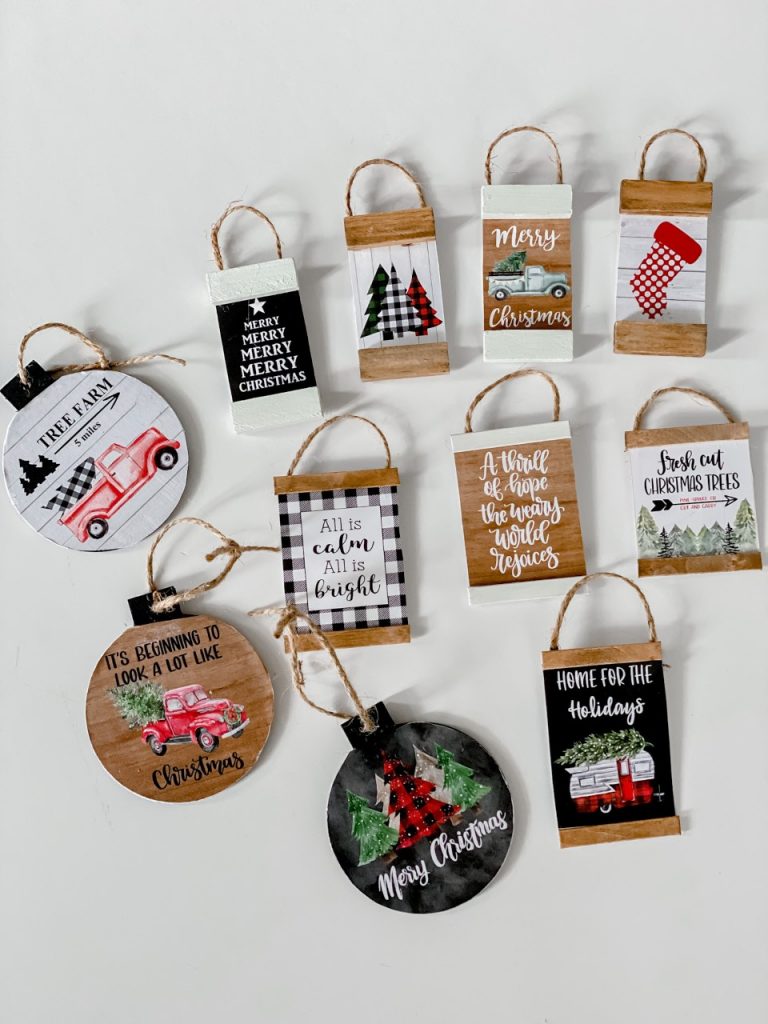 Here some of them are on my tree this year! What do you think? Will you be making some?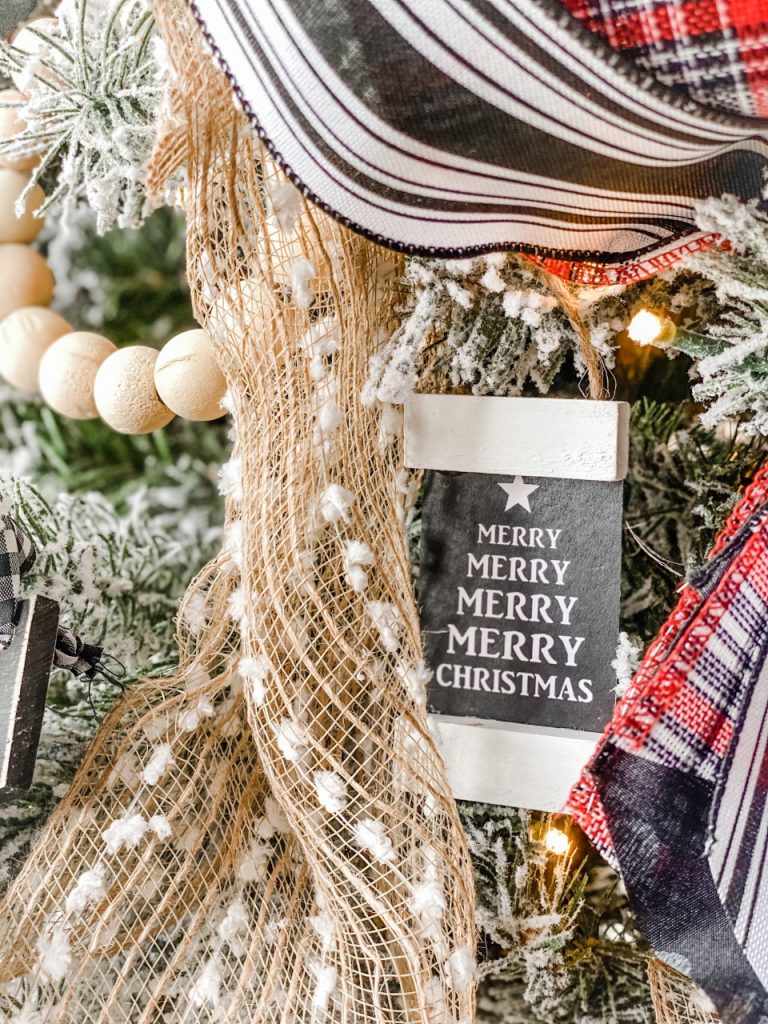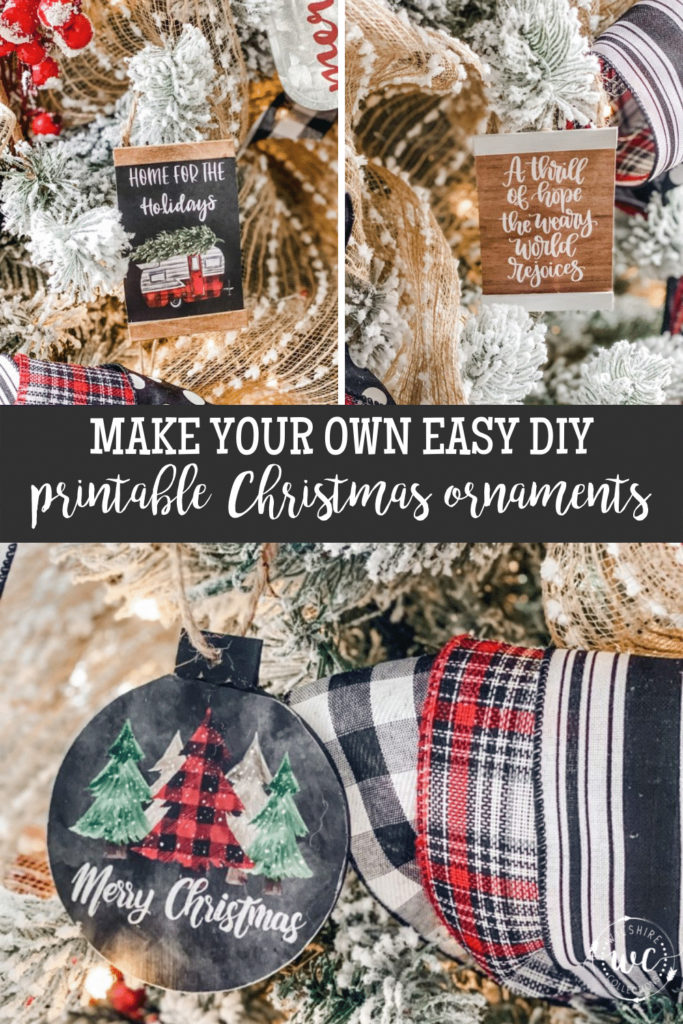 Until next time…
Stacey