When we go out to restaurants, one of the things we almost always do with the boys while we wait is play none other than…tic-tac-toe! But, I got to thinking. Why only play it when we are out?! Why not bring it to our HOME in a reusable form?!
This DIY Tic-Tac-Toe game is cute and functional and will make it easy for you to have instant fun at home with your kids!
Here is what you will need: 
 12×12 chipboard from Hobby Lobby (you could also use a 12×12 piece of wood)
 12×12 sheet of scrapbook paper in your choice of pattern
 Mod podge
 Burlap tape (mine is from Walmart, but you could also use cute Washi tape for this)
 9 Wood slices (mine came from Hobby Lobby)
 Sharpie
I mod podged the scrapbook paper on then used my burlap tape to make the tic tac toe shape. We did X's and O's in sharpie and made them reversible so we were sure we had plenty to pick from before the game ended.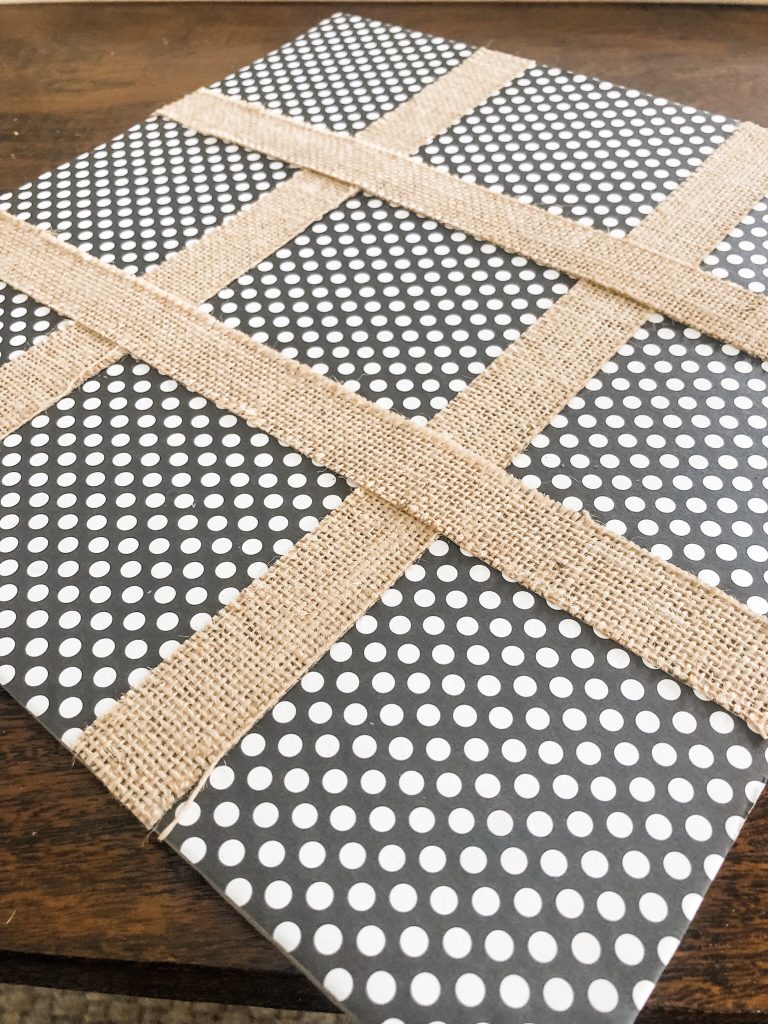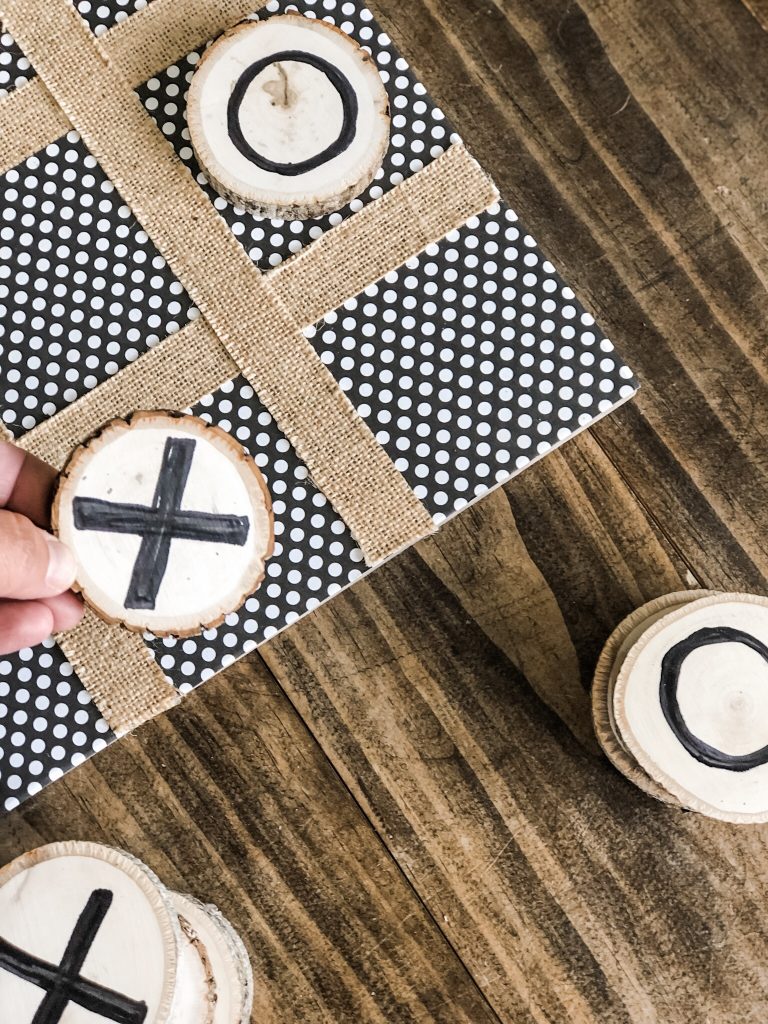 We loved playing with this DIY Tic-Tac-Toe game on the live and we have played SO many times since then too. Such a quick and fun game to play. Do your kiddos or grandkids love to play this too?!
Watch Tyler and I play the best 2 out of 3 here! Can you guess who wins?!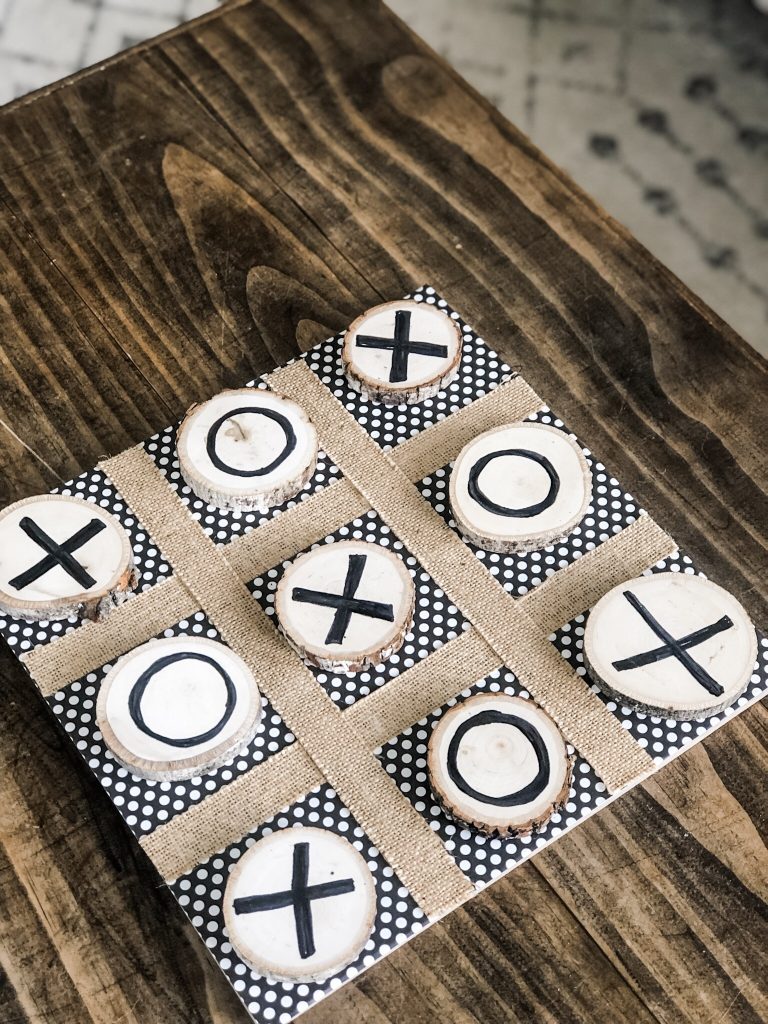 If so, let me know if you decided to make one too! Perfect for Summer time fun!
If you are more into Non DIY kind of Tic-Tac-Toe, here are a couple cute ones you can buy that are perfect "coffee table games."
Which one of those do you like better?!
This is also a cute option for a travel set! Click here to see!
Hope you get your DIY on soon!
Until next time…
Stacey