This is one of those projects that turned out even cuter in person than it did in my head. Those are the best, aren't they?! I grabbed a wood bunny from the Target Dollar spot with no real idea in mind of what I was going to do, I just knew there was potential!
I thought up a few different ideas, but in the end I decided I wanted to make this little bunny reversible to reflect BOTH of my Easter styles. I can move him around from place to place now if I want!
I'll tell you today how I made this easy DIY wood bunny into some darling reversible Easter décor in just a few simple steps!
PIN THIS, PLEASE!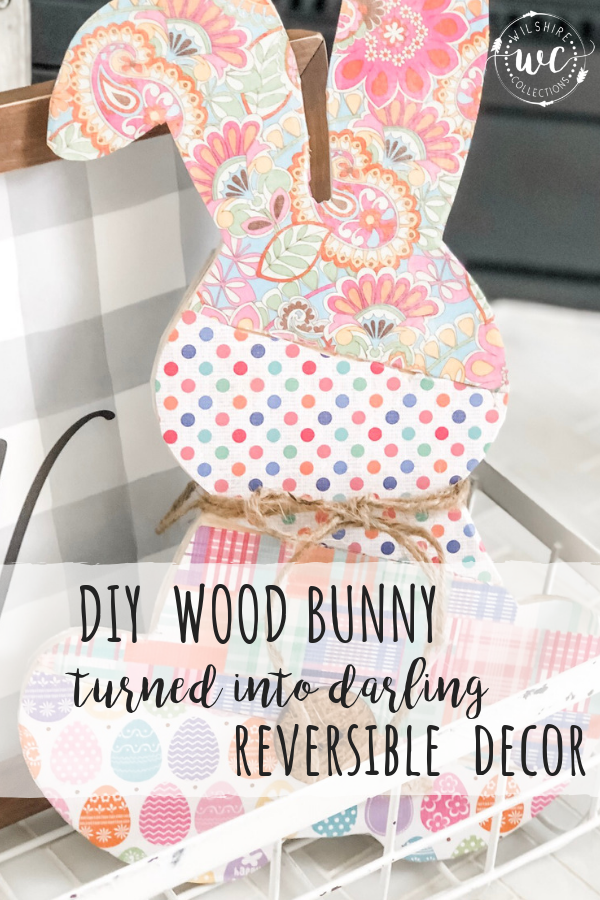 The wood bunny came from Target dollar spot this year. I have seen them at Hobby Lobby too though!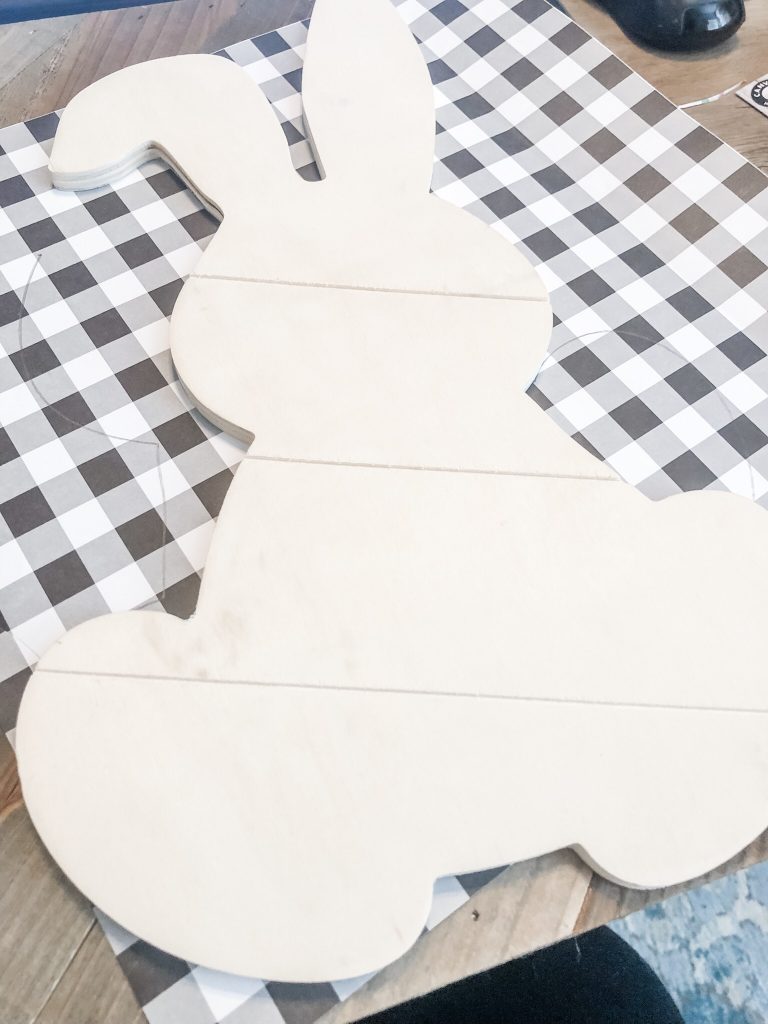 The wood bunny came from the Target Dollar spot this year, but you can use any wood bunny for this!
All the scrapbook paper came from Hobby Lobby. Pick what you like and what goes with your decor!
The only other thing I needed was some mod podge, jute twine and something for my tails.
For the buffalo check side, I painted the ears white. I traced the bottom half of the bunny and then cut out my scrapbook paper to fit and mod podge it on. I used cotton from one of my cotton stems for his tail. So cute!
For the Spring side, I used a combo of cute scrapbook papers and I traced each section to go along with the lines/cuts that were already on the bunny. I love how piecing them together gave it a fun and whimsical look. I used mod podge to attach each piece, then went over the top with more mod podge. I used a little button for the tail on this side.
Here it is all complete! My easy DIY wood bunny that's SOOO cute on BOTH sides!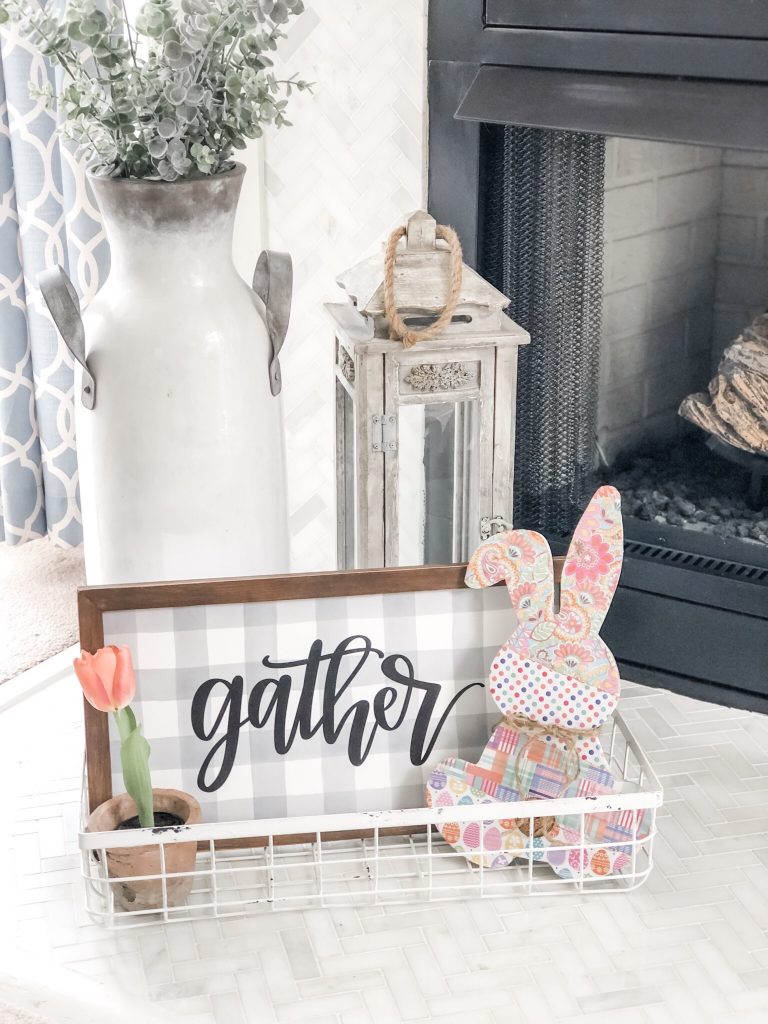 You can see the entire FB Live here if you want to watch me make it!
Which one is your favorite?! I'm loving both, and I guess I can just move it from room to room when I feel like it!
Until next time…
Stacey
For more Spring DIY's, check out these posts!