I'm not sure if it's just a Southern thing, but here in the south we like to put our zip code on things! Haha! Do you do that too where you live? Pillows, signs, tea towels…anything goes!
I made a DIY zip code sign with scrap wood, scrapbook paper and stickers! It's so simple that anyone can do it and customize it to your look!
Here is what you will need for the zip code sign:
 2x6x11 piece of scrap wood (that size worked perfect for my 5 number zip code) They can cut this for you at Lowe's or home depot if you don't have the tools
 Black paint
 Buffalo check scrapbook paper (Hobby lobby)
Buffalo check stickers (mine are from hobby lobby)
Burlap tape (mine is from Walmart)
Mod Podge
Keep in mind that you can switch any of the above out for patterns/colors that are YOUR style! That's what is fun about these kind of DIY's! Don't like buffalo check? No problem. Go find some number stickers that work for you!
First I painted my the front of my wood black. I then cut my scrapbook paper the right size for the sides and the back. I used mod podge to attach it to the wood.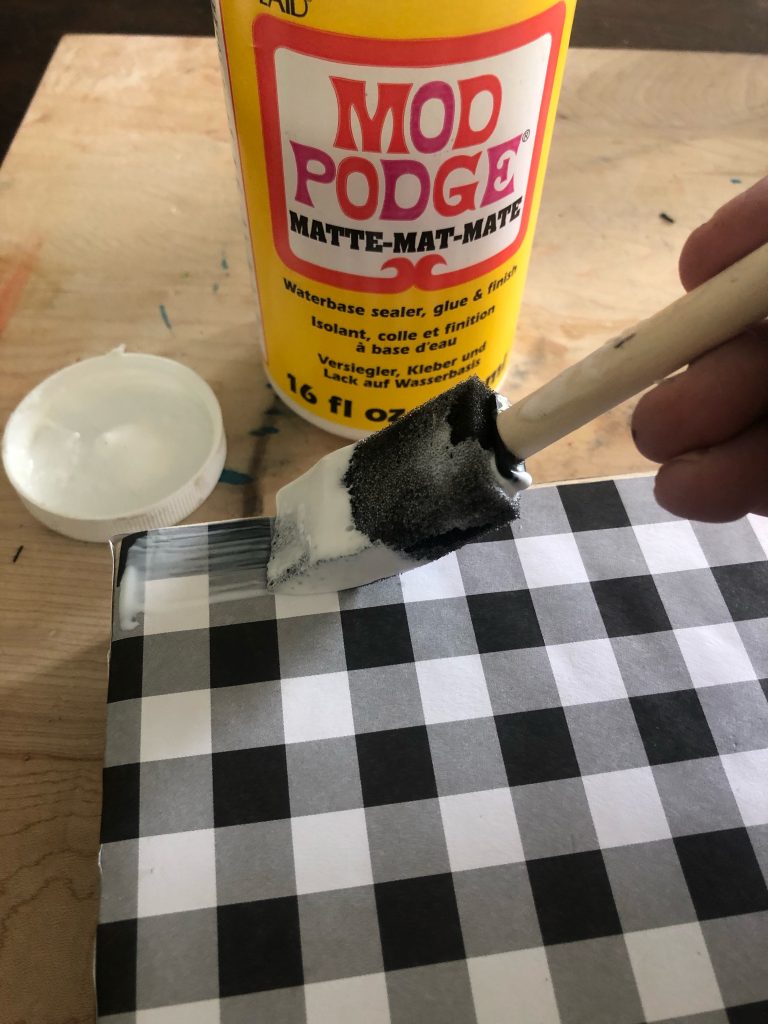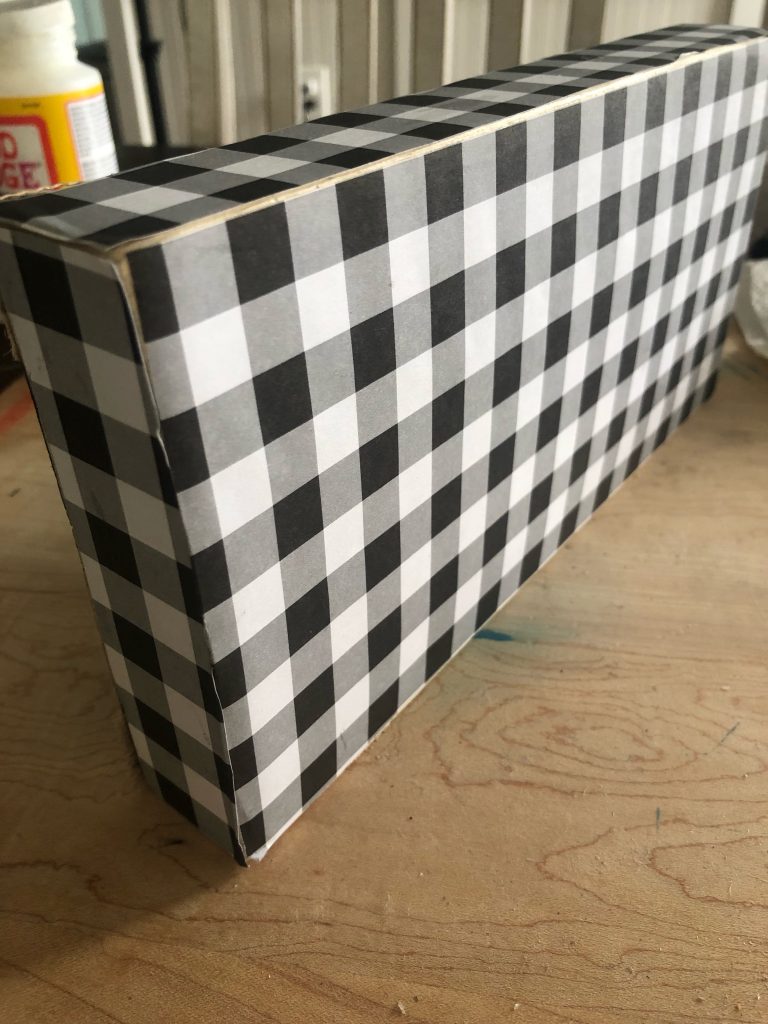 Once the paint was dry, I simply placed the stickers on! How cute and easy is that?!
I then added the burlap tape at the top and bottom for an extra little fun touch. That's it!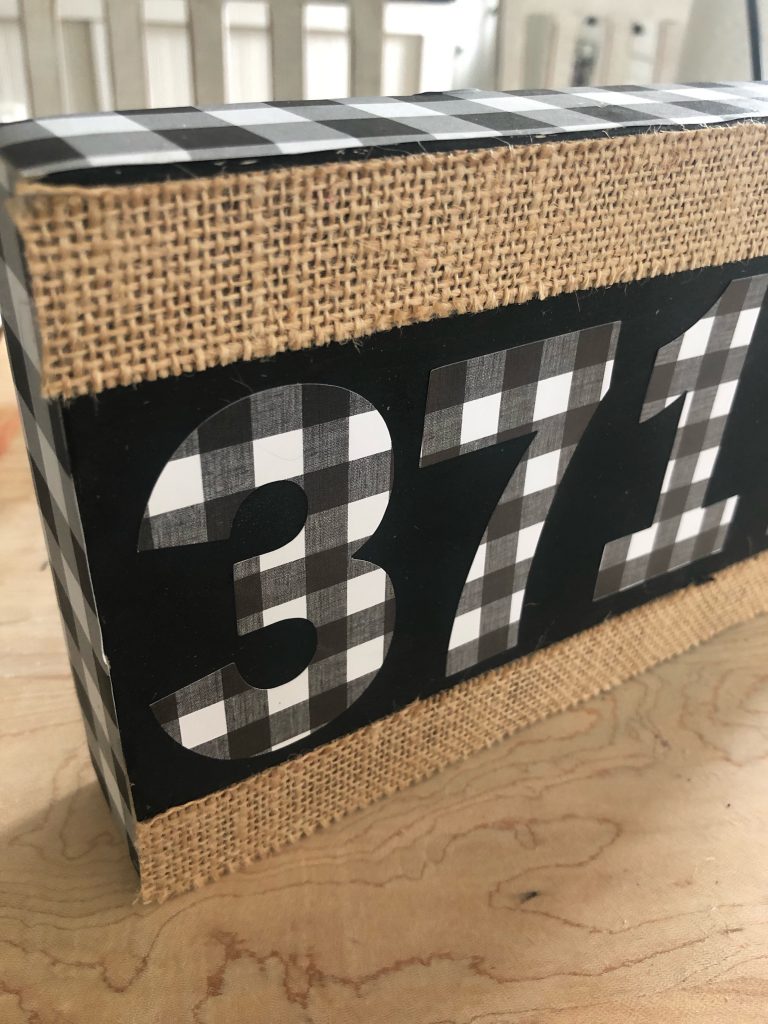 An easy DIY zip code sign in no time at all! You can see the fb live where I did this one here.
I had even said on there that it would be really cute to put the initials of your state on the backside of it to make it a reversible sign! So many possibilities!
Here it is in my kitchen tray!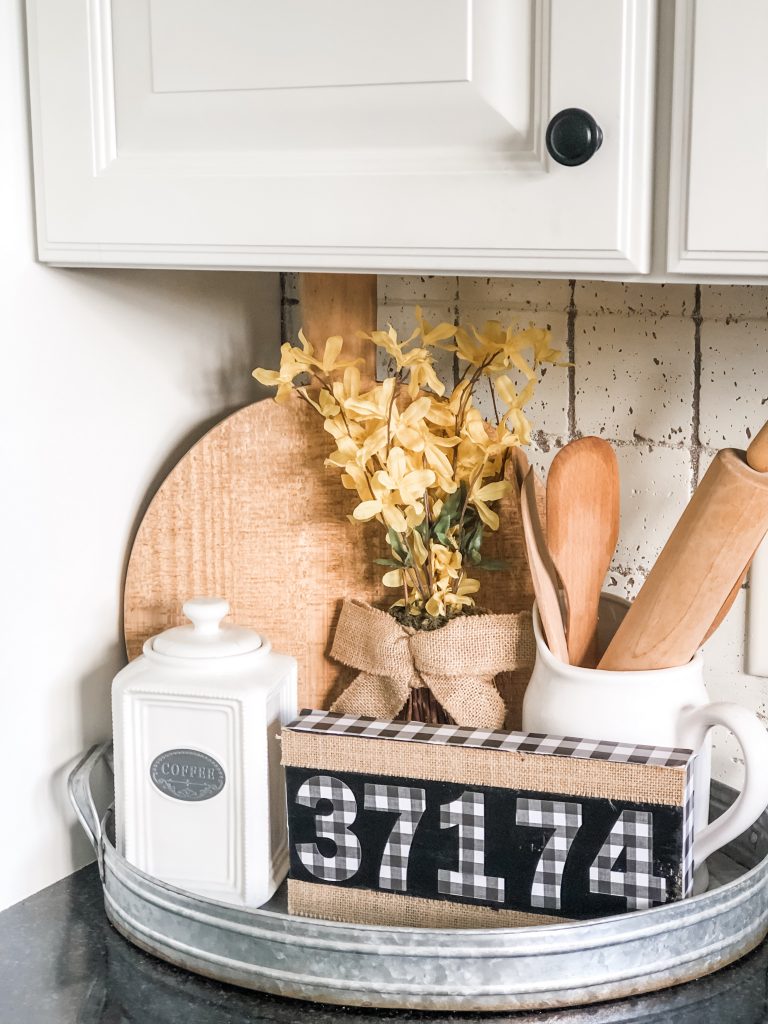 Let me know what you think of this easy DIY zip code sign and if you might try one for yourself!
Until next time…
Stacey
If you love buffalo check like I do, you will want to for sure check out THESE!!!