So, these little Dollar Tree calendars have been ALLLLL the rage lately! People are buying them up and using them for crafts…which really is so cute!
This Dollar Tree calendar sign is an easy DIY project that anyone can do, and you could do it with ANY of the calendar pages!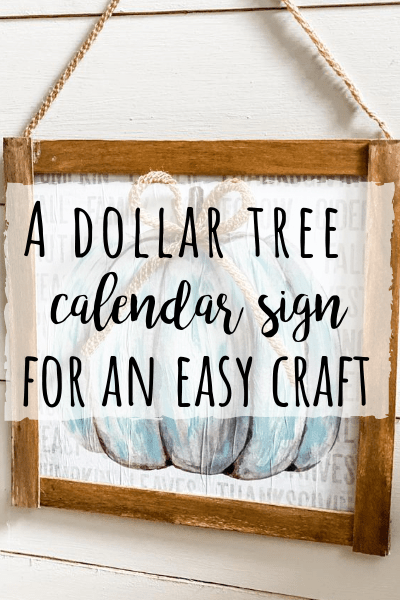 This is the calendar I picked for this project, because I knew I wanted to use the pumpkin for Fall. But…I also knew I wanted to put a twist on it!
I started off with this sign from the dollar tree because it was square and the perfect size to act as my "surface" for this project.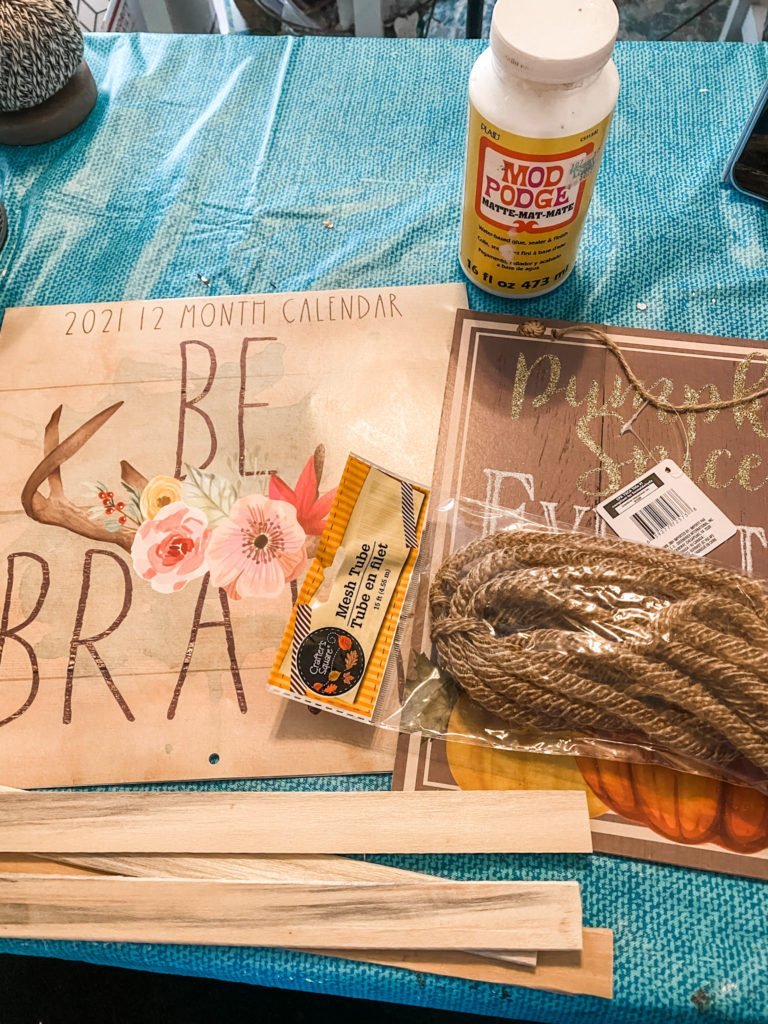 Next, I took 4 of these little paint sticks (I ordered them from Amazon HERE) and stained them with Waverly antique wax. You could also use watered down brown paint to get this look.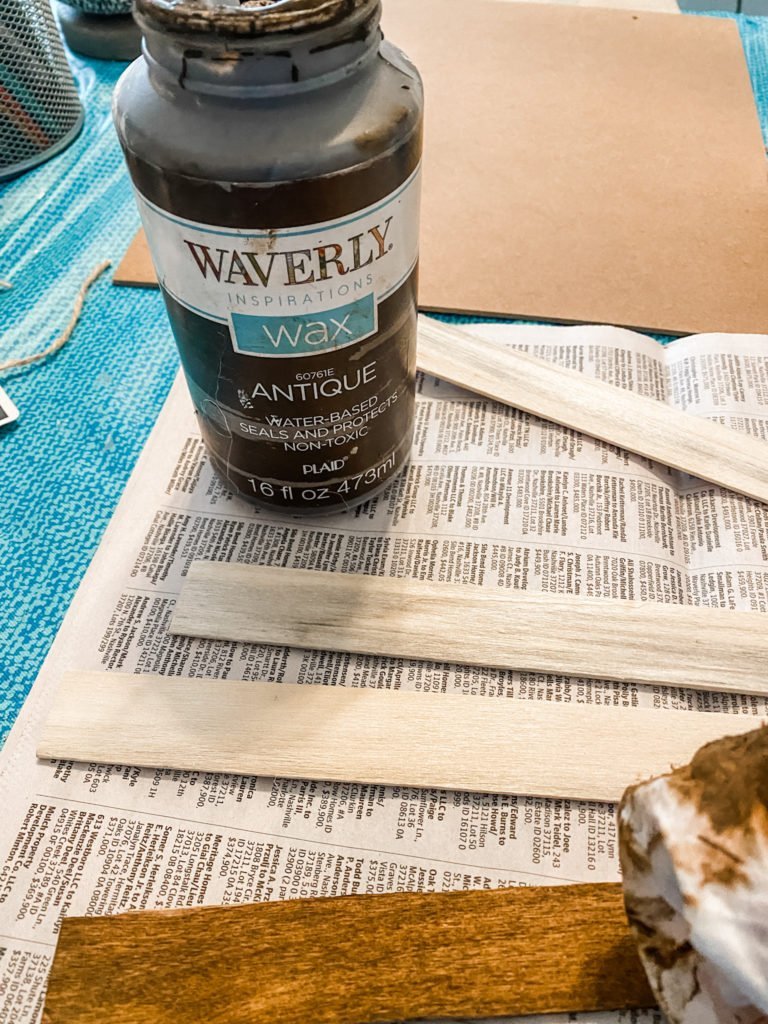 I then used mod podge to adhere my calendar to the surface. I'll be honest, I went a little crazy with it and used too much which caused some bubbles. BUT…no worries!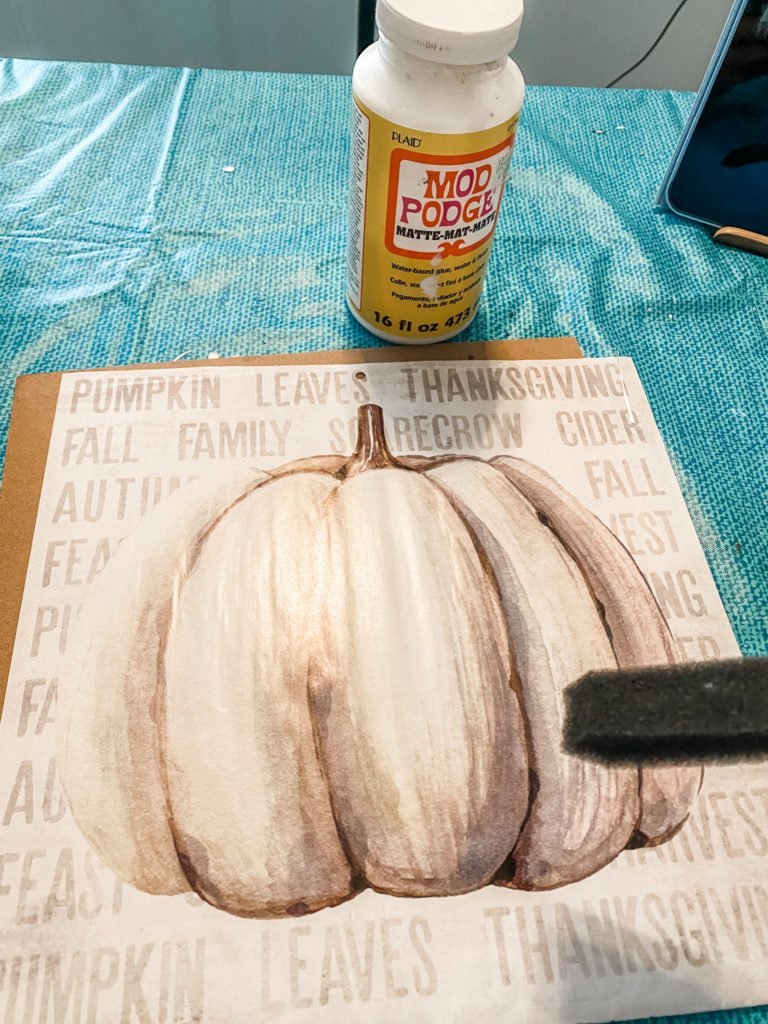 My next idea was going to make it look like it was meant to be that way with all the extra "texture" of the bubbles. I took some Waverly chalk paint in the color agave and did super light brush strokes all over the pumpkin to make myself a little blue pumpkin! I WAS BECOMING OBSESSED!
Once I was done with that, I simply hot glued my paint sticks on to make them look like a frame. Super quick and easy!
Last but not least, I took the little mesh tube from Dollar Tree and made a bow on the pumpkin AND I used the same thing for a hanger on the back.
What do you think of my twist on this project?! I really love how it turned out and I hope you do too! Don't forget you could get this same look with ANY of the Dollar Tree calendar pages! And if you use less mod podge than me, you'll have less bubbles. Ha!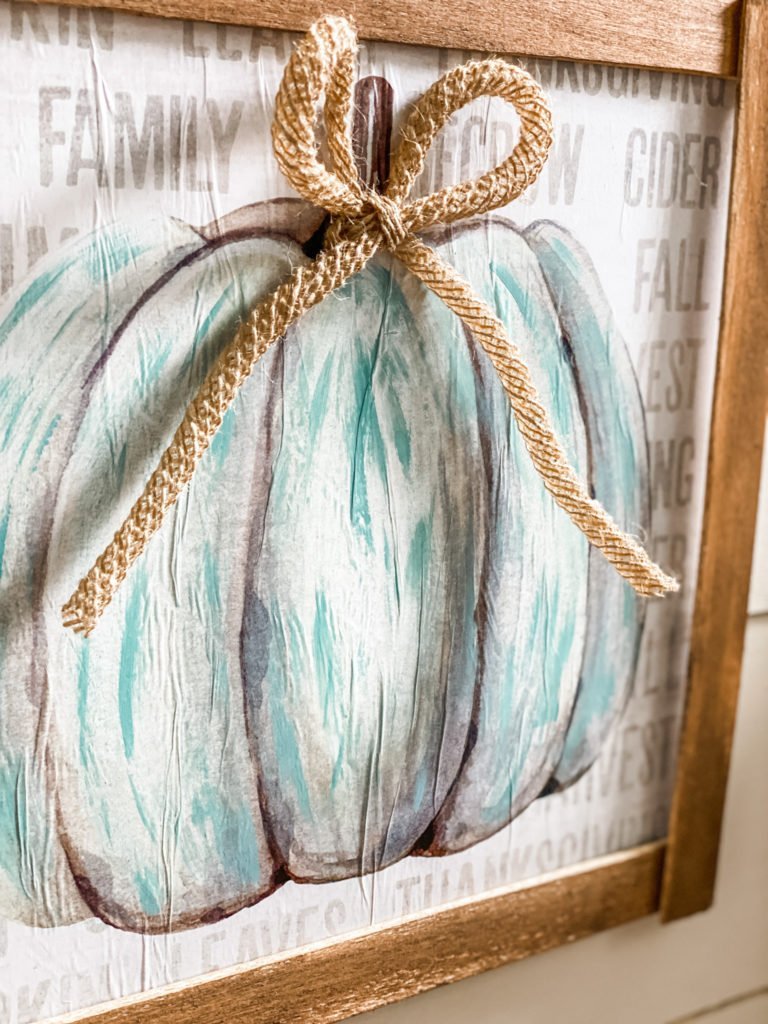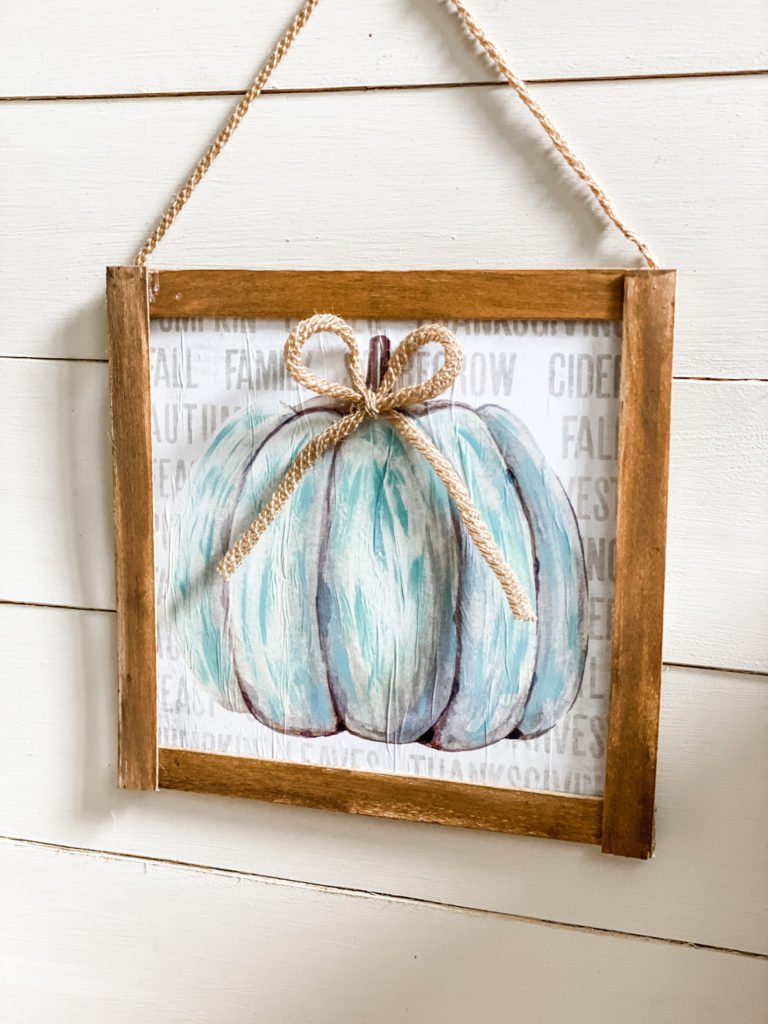 Until next time…
Stacey