This project didn't even come close to breaking the bank, but it truly turned out pretty adorable!
This $3 Dollar Tree ornament for Christmas was so easy to put together and can be customized to exactly the colors and style that you like!
I started off with this large ornament surface from Dollar Tree!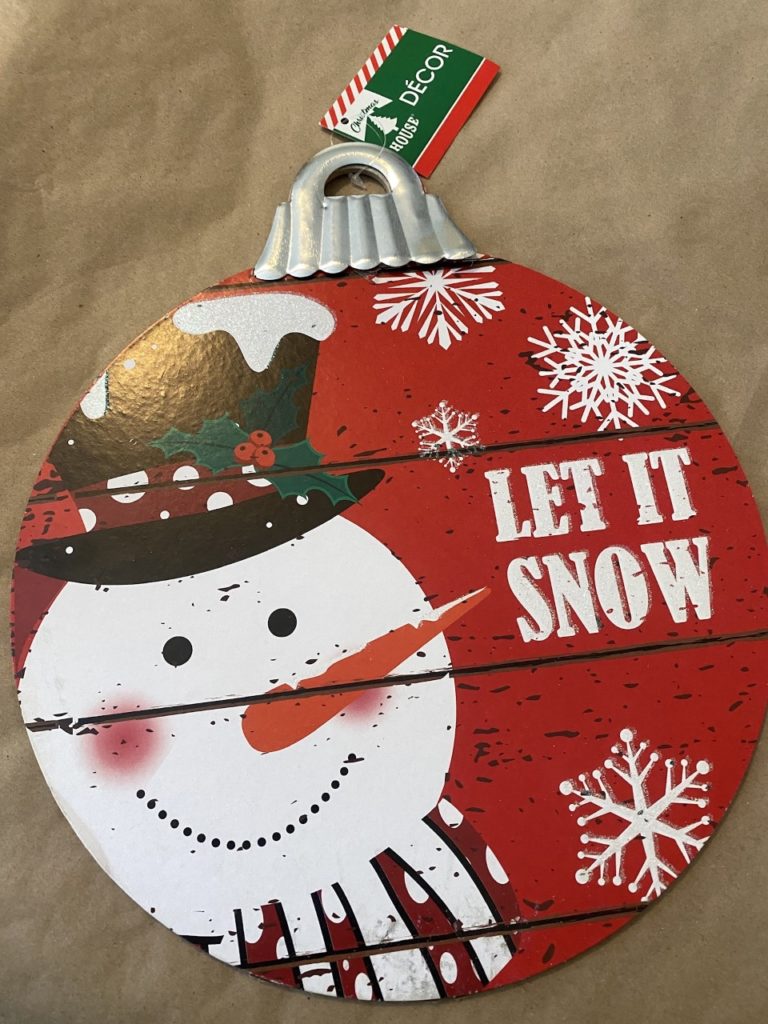 To start, I took off the metal part just to make it easier to do the next step (but I knew I would be attaching it back because it was so cute)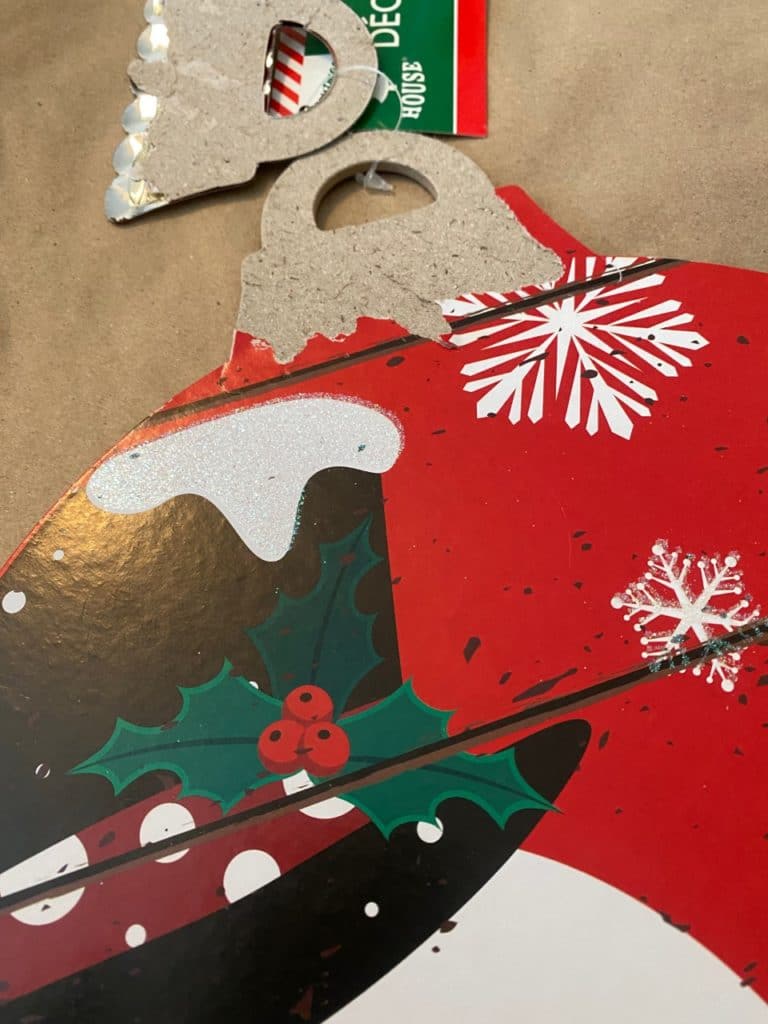 Here's the fun part…I used WRAPPING PAPER I had on hand for Christmas to cover the ornament. I traced the correct size circle first.
Next up, I took my exacto knife and cut the paper into 3 strips just to give it a little more detail and interest.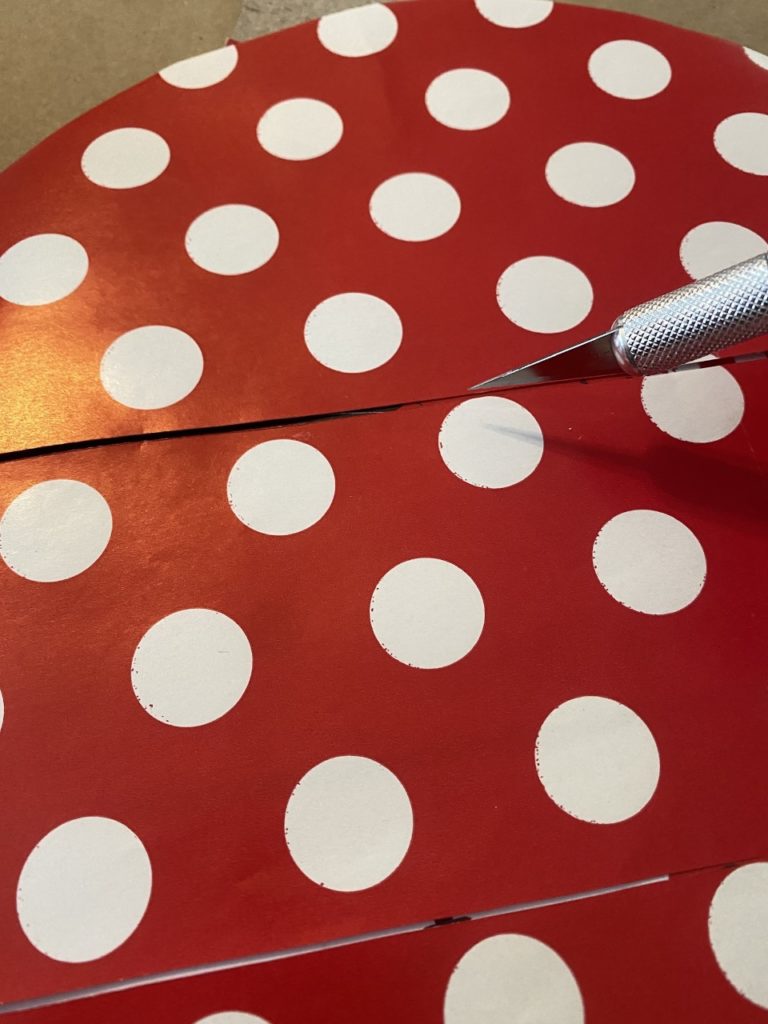 Then…I simply mod podged it onto the ornament!
I took this believe ornament that I got from Dollar General for $1 and hot glued it to the center.
Last but not least, I added a Stacey's Simple bow (seen here) and some gift trim around the edges to finish it off!
What do ya think of this easy Dollar Tree DIY ornament?! Pretty cute and festive if you ask me!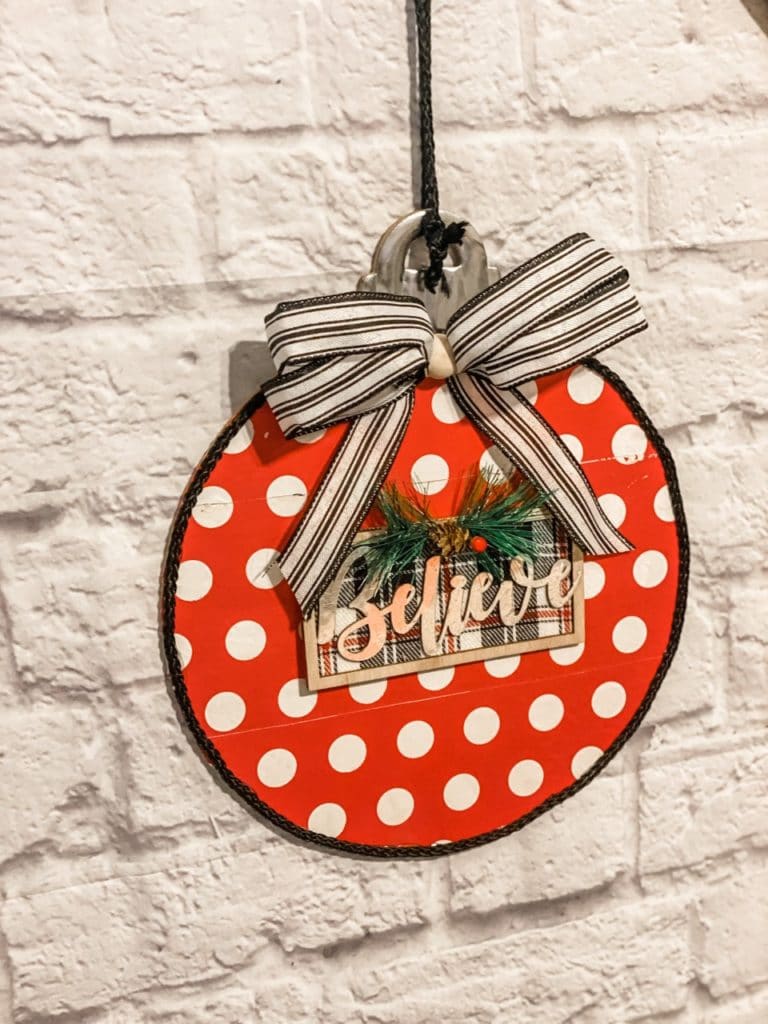 Until next time…
Stacey