Have you heard?! There are some adhesive "tiles" at the Dollar Tree that are allll the rage right now! And yes…you can craft with them!
This Dollar Tree DIY tile cutting board is super cute and easy and the possibilities are endless on what you can do with these!
Let's start off with the main object here…the adhesive tiles. At my Dollar Tree, they were in the automotive section! I've also heard that Family Dollar has these as well.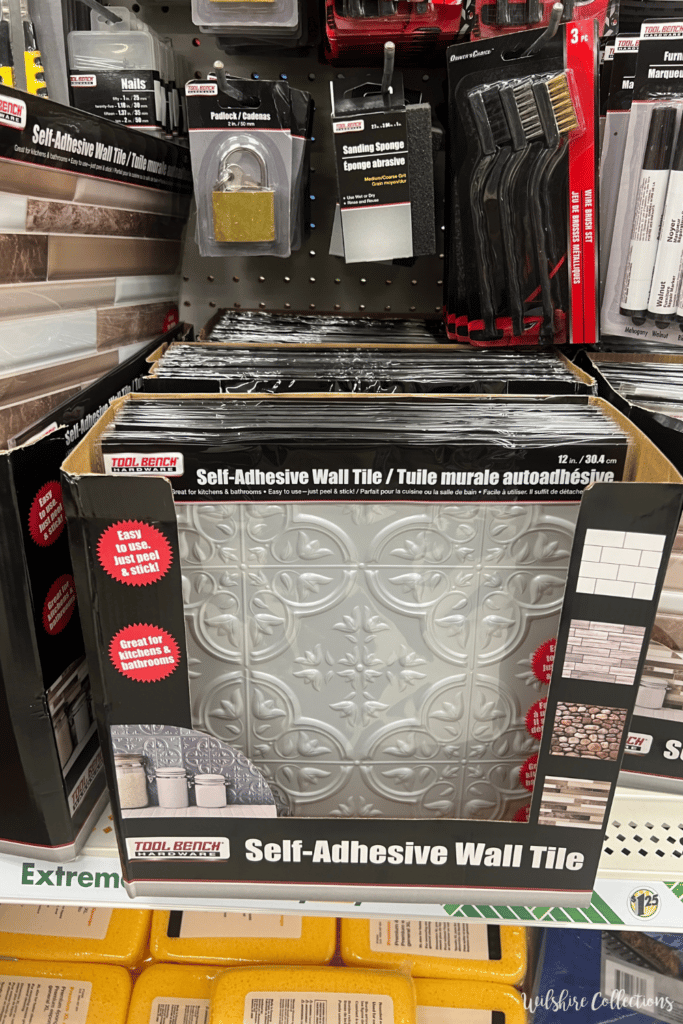 For this particular DIY, I decided to use this piece shaped like a cutting board that's also from the Dollar Tree. Get creative here though and use ANY cutting board (or another shape/object)!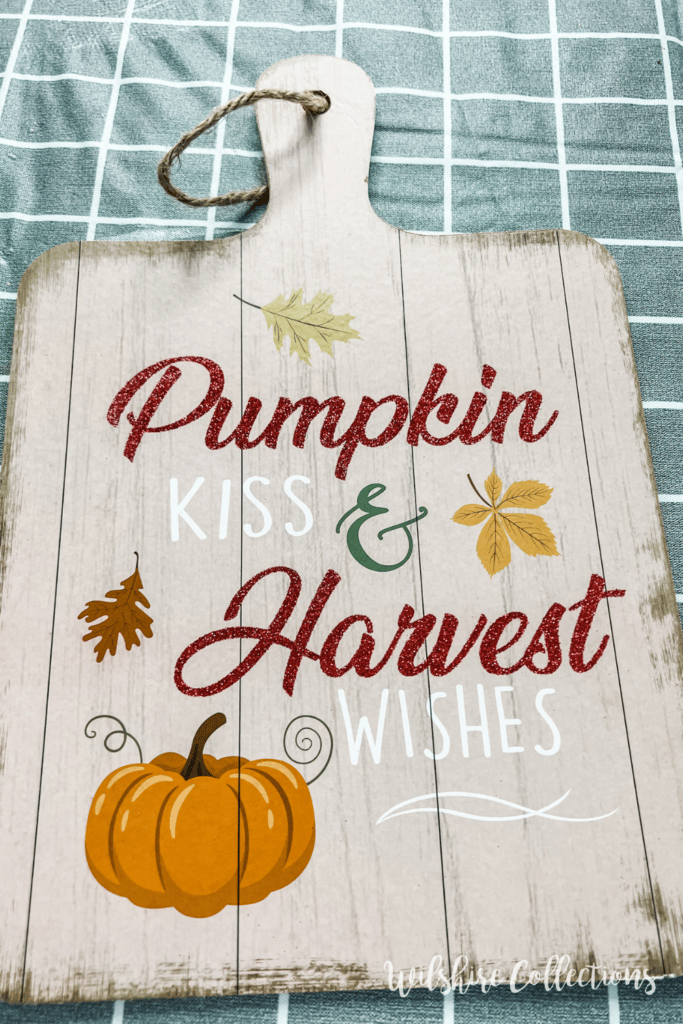 It was truly simple to do. I traced the cutting board and cut the tile first. I ended up peeling the adhesive off and just hot glued it to the cutting board.
I gave it a couple of coats of white chalk paint, letting it dry in between each coat. Once that was done, I grabbed a couple of shades of green paint! (The copper will come into play here soon)
I LIGHTLY went over the raised parts of the tile, one color at a time. Then, I grabbed that Copper paint and lightly brushed the edges and some of the other raised areas.
Last but not least, I wrapped the handle up top with some jute! I added a little fall leaf from Dollar Tree and some lambs ear, but that can EASILY be removed once fall is over so this Dollar Tree DIY tile cutting board could be out any time.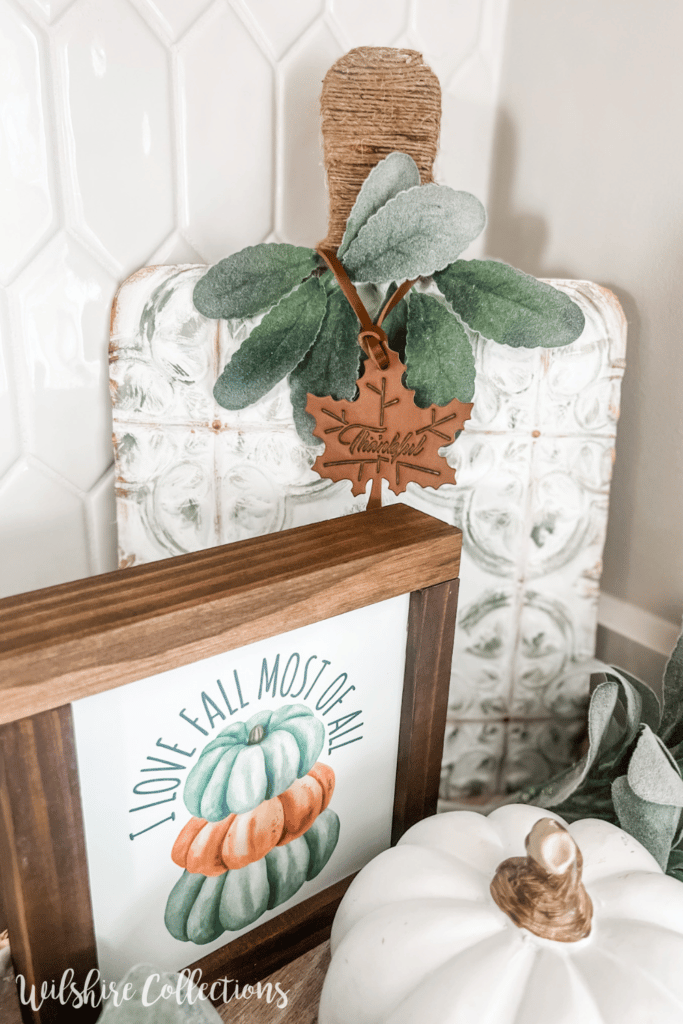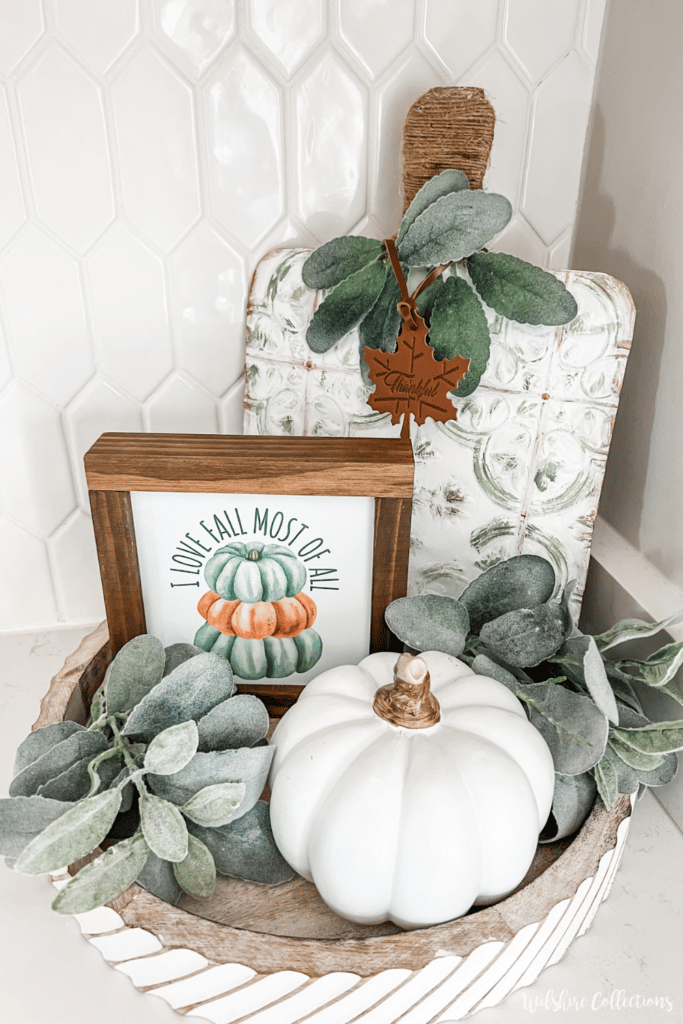 If you're interested in that cute little fall sign…it's one of the inserts for the Infinity Frames! You can shop all infinity frames here!
How cute is this Dollar Tree DIY?! I can't wait to craft even more items using these tiles! The possibilities are truly endless!
Until next time…
Stacey