If you want a quick craft and want to bring a little red, white and blue cheer to your home…this one is for you!
This Dollar Tree patriotic sign DIY is a quick craft that anyone can do to bring some red, white and blue AND some cuteness into your home!
I grabbed this little USA hanger from the Dollar Tree this year. To be honest, it's pretty cute just as it is. But, you know I had to take it up a notch. Haha!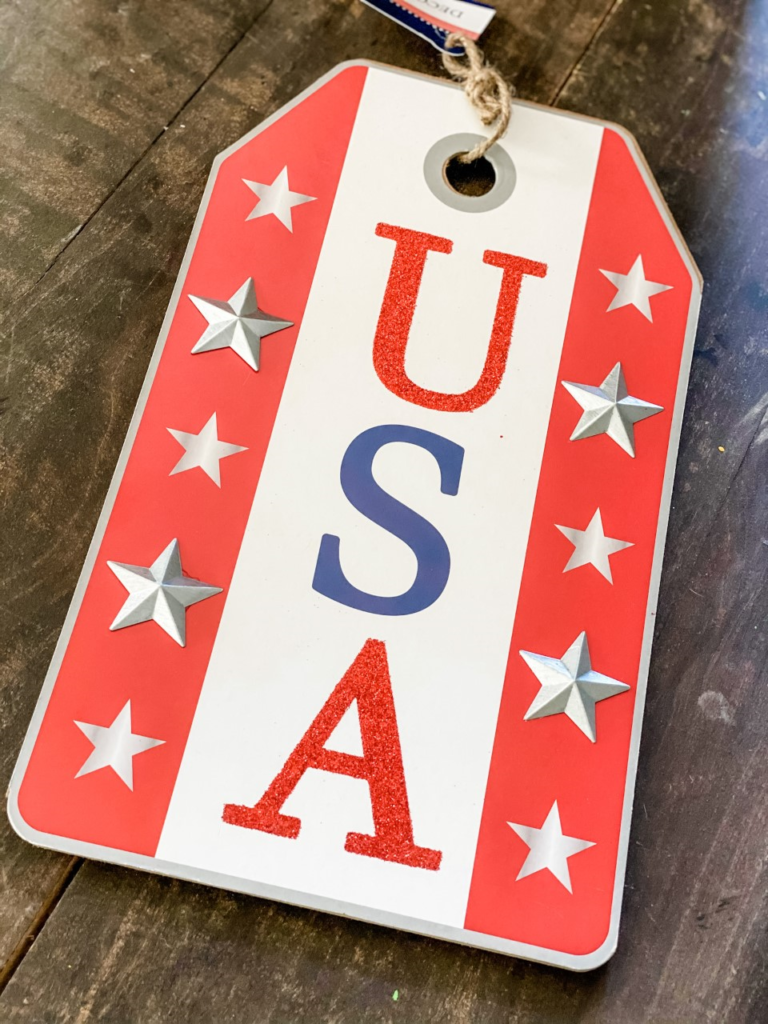 First, I took the metal stars off of it because they were too cute not to use!
I went ahead and painted the whole back side of it white with a couple of coats of acrylic paint. (Although really you only need to paint the top part)
Next, I took this adorable patriotic fabric from Walmart and I wrapped it around the bottom part of the sign and just hot glued it around the back.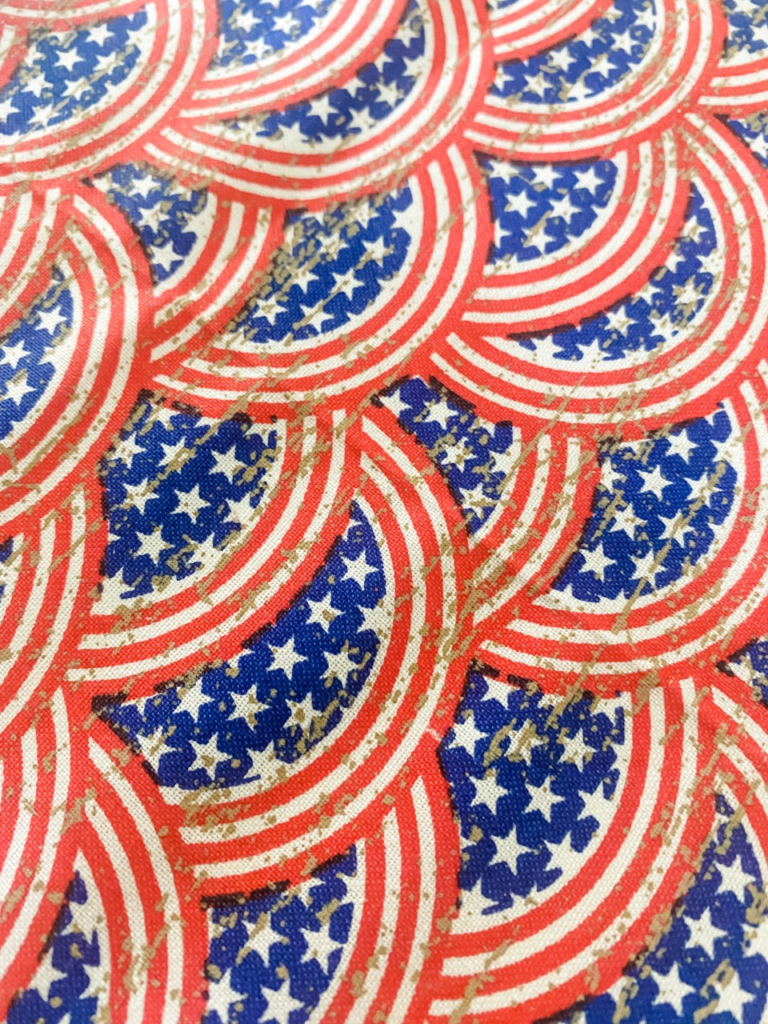 I added a little strip of ribbon to the top of it, by again just gluing it around back. This Dollar Tree patriotic sign was coming right along!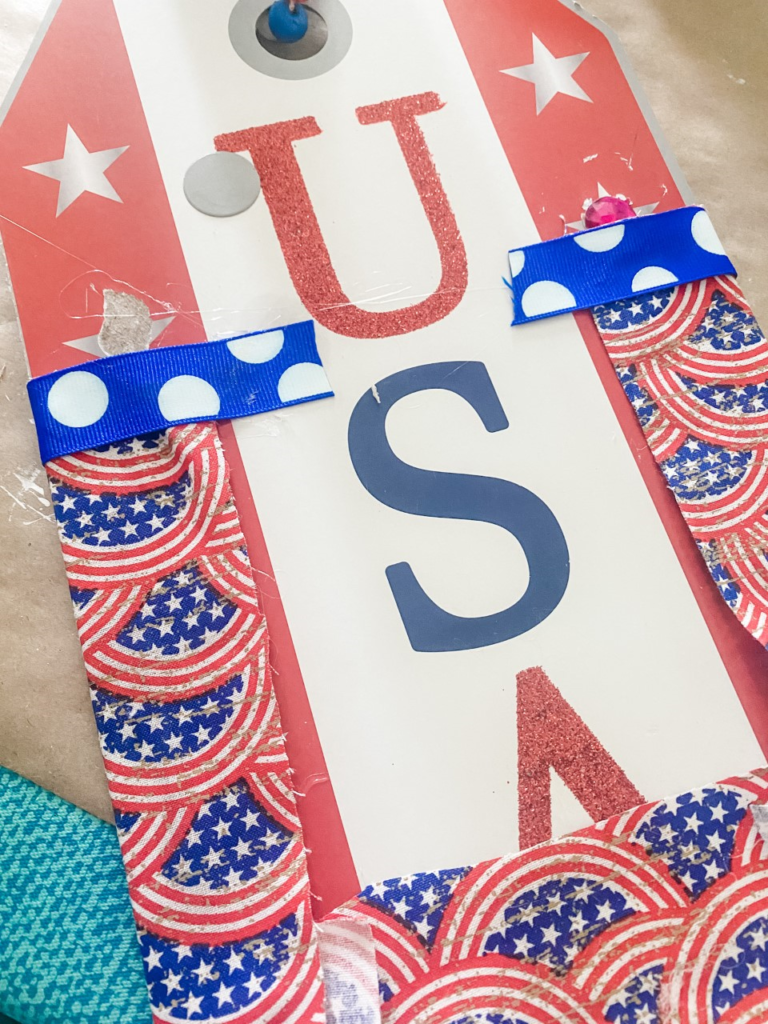 When I was done with that, I cut out some little stars from a napkin I had and mod podged those on mixing them in with the metal stars from earlier (I hot glued the metal ones).
Oh- and I of course had to add some painted wood beads for my hanger! You can see my wood bead painting trick RIGHT HERE!
Last but not least, I added this cute star from Hobby Lobby to complete the look! Doesn't it look pretty stinkin' cute?! I think so!
Love adding touches of patriotic décor to my home during the Summer and I hope this inspired you to do the same!
Until next time…
Stacey