Easter is almost here! I can't believe it. It feels like just yesterday I was wishing for a snow day for my kids, and now it is warm outside and we are decorating with bunnies! I LOOOOVE Spring and all things about it. (Except maybe the allergies! 😉 )
Who is hosting Easter this year?! I got off the hook a little easy, and will only be responsible for bringing dishes to OTHER peoples homes. We will do brunch with my family, and then dinner with my husbands family. It is always a packed day having both of our families in town, but we are so blessed and wouldn't want it any other way!
For today's round of Friday Finds, I thought it would be good to share some last minute Easter tablescape inspiration with y'all. These have left me drooling, and kind of wishing I was hosting just so I could go all out on my table!
So, here you have it. These are my top 6 picks for beyond beautiful Easter tables that I just had to share with y'all. All image sources are linked above the pictures.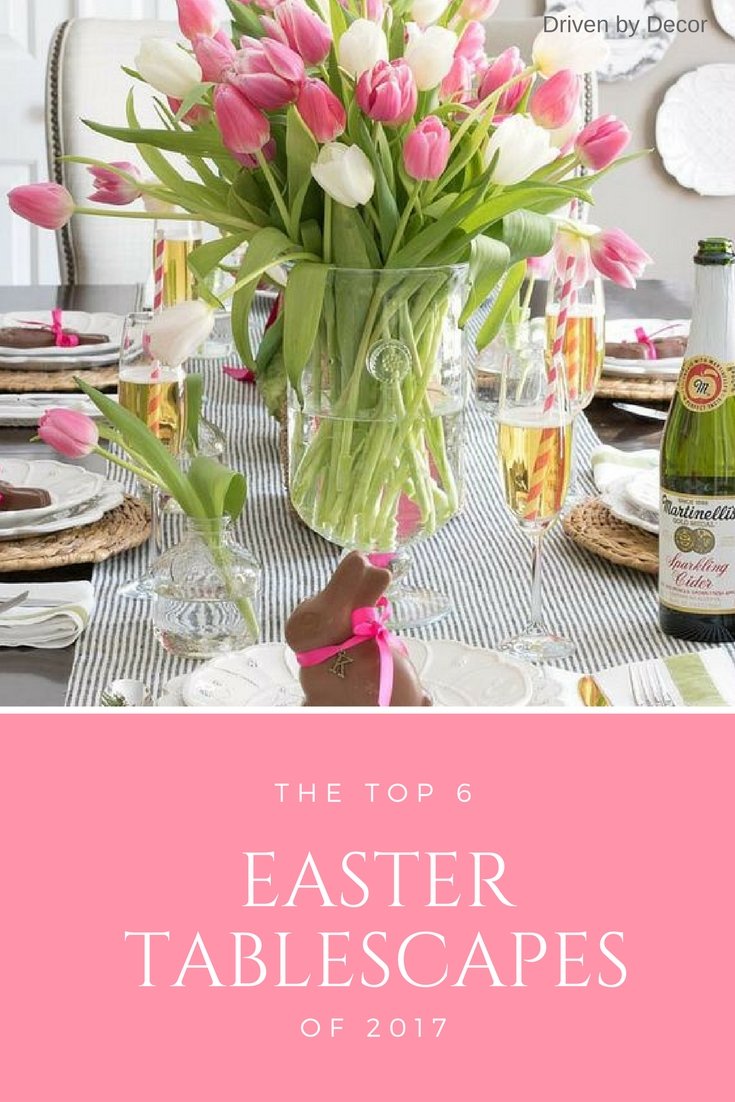 How beautiful is this place setting?! I think the number one reason this caught my eye is because that robins egg blue is my COLOR! I have it all throughout my house and it truly makes me happy. Love the personalized touch with the names, too!
Blesser House
This one caught my eye because the whole room is just so pretty. Add in those beautiful fresh tulips which are my fav, and it won me over instantly.
Little Vintage Nest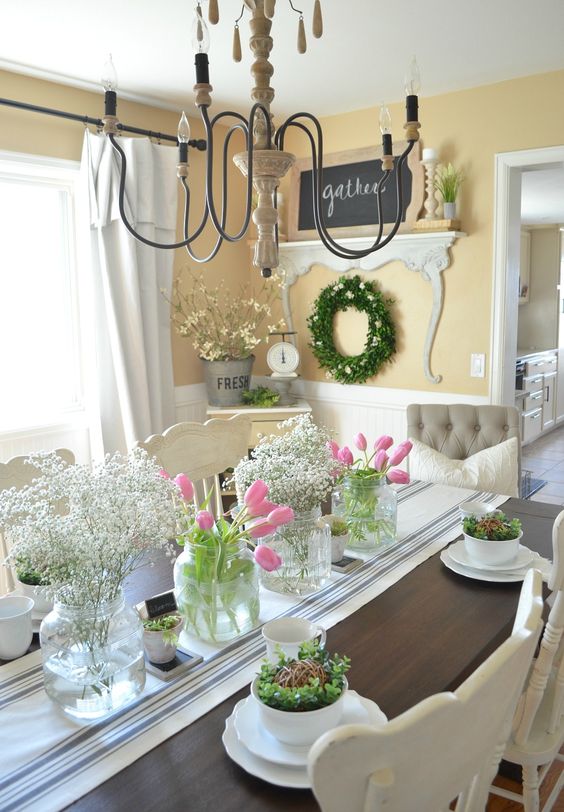 This neutral Easter table stopped me in my Pinterest scroll. I love the wicker chargers and the pops of greenery!
Design, Dining and Diapers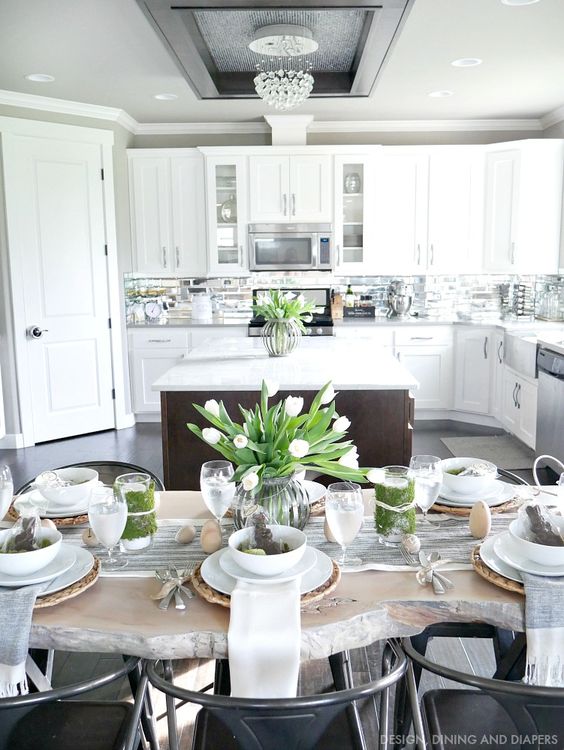 I  love that this is an outdoor space, what a fun way to dine on Easter! The pastel colors along with all the white is just adorable. I think I could sit out there all day!
Between Naps on the Porch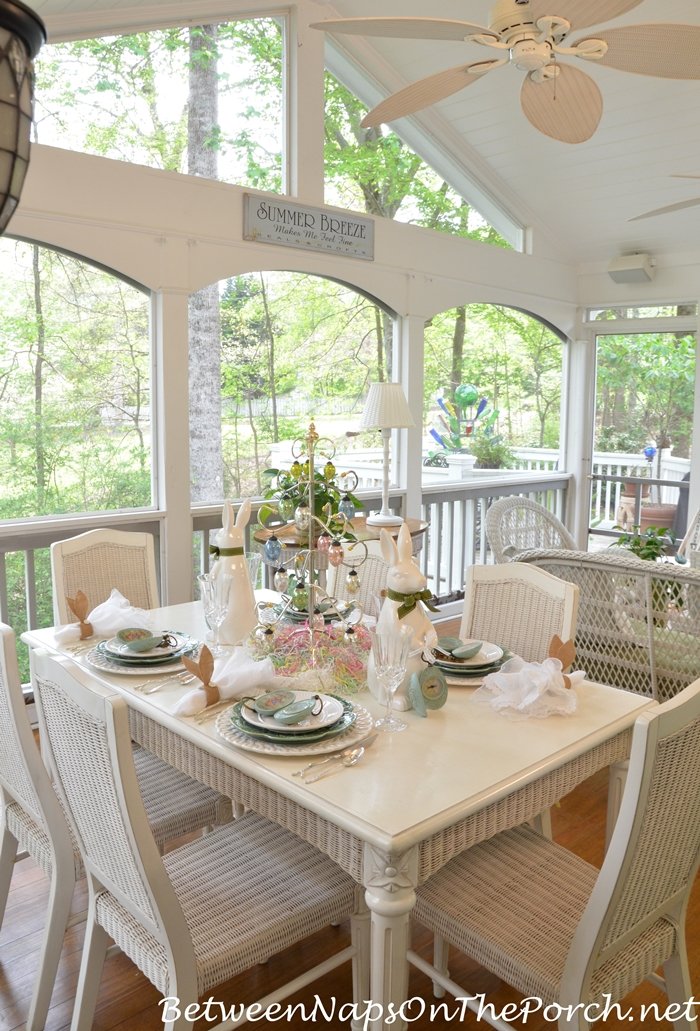 Everything Liz Marie does is stunning, that's just the truth! This table is no exception and provides all kinds of inspiration. I love the moss runner!!
Liz Marie Blog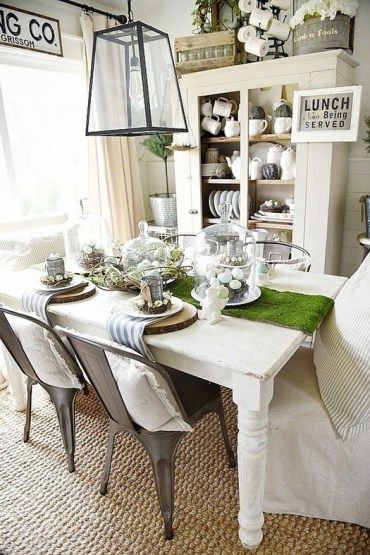 Chocolate bunnies and fresh tulips…check! Love all the little details in this one, like the monogram around the bunnies neck. Too cute!
Driven By Decor
How are y'all celebrating this weekend? Whatever you do, I hope y'all have a Happy Easter and a wonderful weekend with family and friends!
Until next time….
~Stacey