There's nothing I like more at the beginning of each season that some easy DIY's! How about you?!
This easy DIY fall sign using a printable is something anyone can do, without any fancy equipment and using regular printer paper!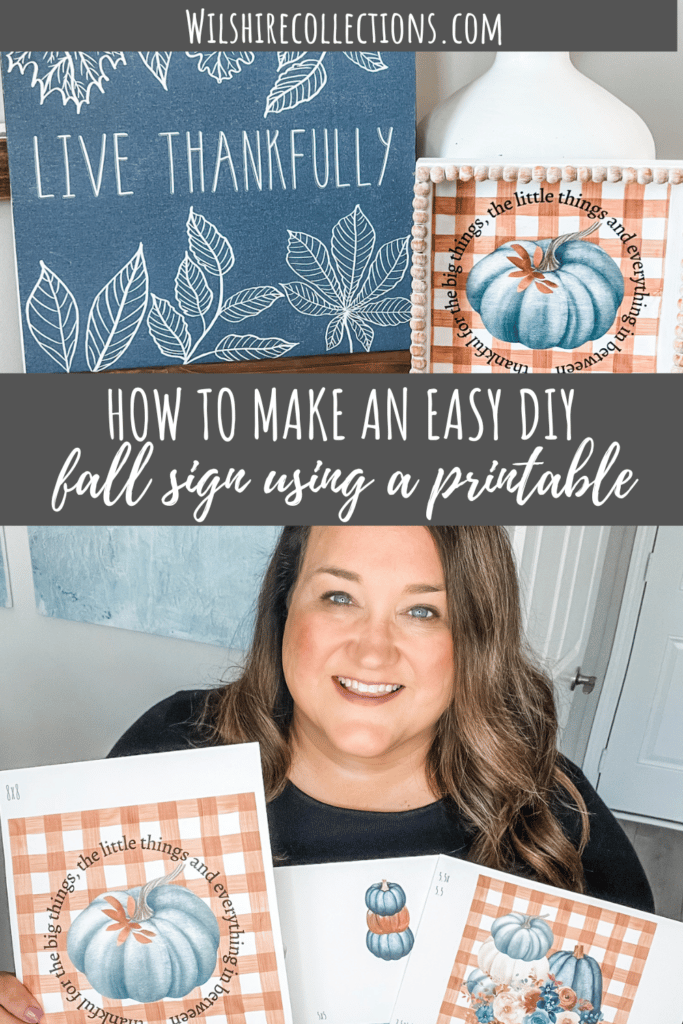 You read that right! NO fancy equipment needed and regular printer paper! If you're not familiar with printable crafting, read this blog post on the basics of printables!
What makes these projects so great is that they are something truly ANYONE can do, no matter your level of crafting experience. AND, they turn out adorable which makes it even better!
For this project, I simply used an 8×8 chunky piece of wood. I got this from a site called Woodpeckers that I have been starting to get some things from. AND they were nice enough to give y'all a coupon code…so if you use code WILSHIRE at checkout, you'll get 5% off! (Just search CRADLED PAINTING PANEL, 8″ X 8″ X 1-1/2″ DEPTH when you get to their site)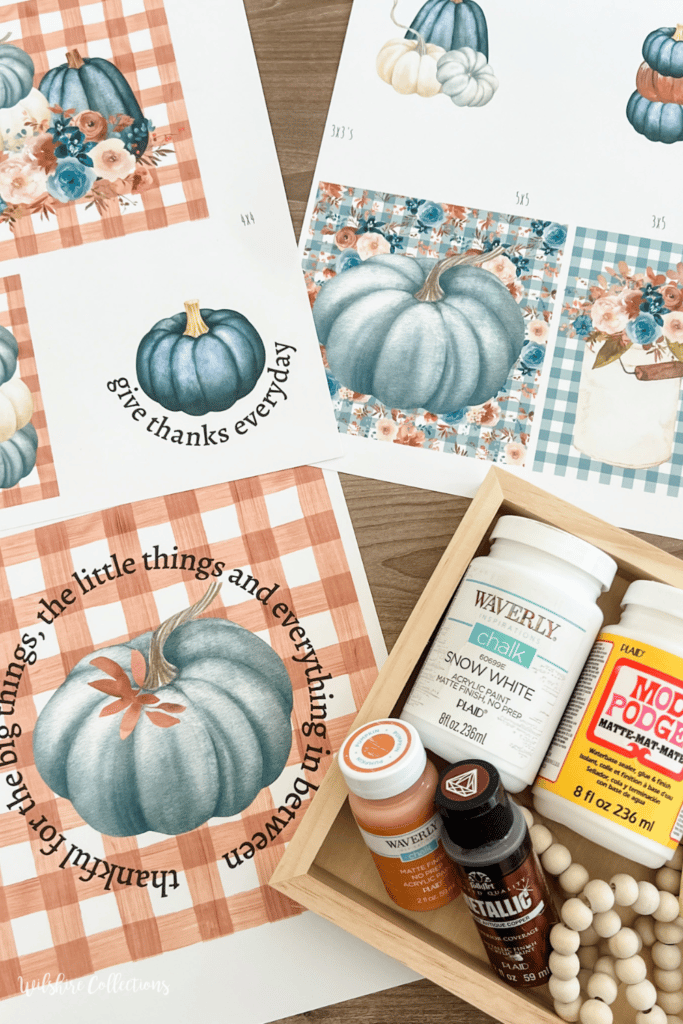 You'll also need white paint, a wood bead garland (mine is from Dollar Tree), and I also used some orange and copper paint!
I simply painted the frame white to start (except where my printable was going to go)
Next I used mod podge to adhere the printable to the inside of the panel board. I love this look, but you could totally do it on the other side of the wood also! (For this project I used card stock paper)
I decided afterwards that I wanted to add the wood bead garland, so I simply hot glued it around the edges, cutting it off at the end and securing it with more glue.
The natural beads looked cute, but I decided to do a VERY LIGHT dry brushing of white, then copper, then a little orange and I just LOVE how it brings out the orange in the printables!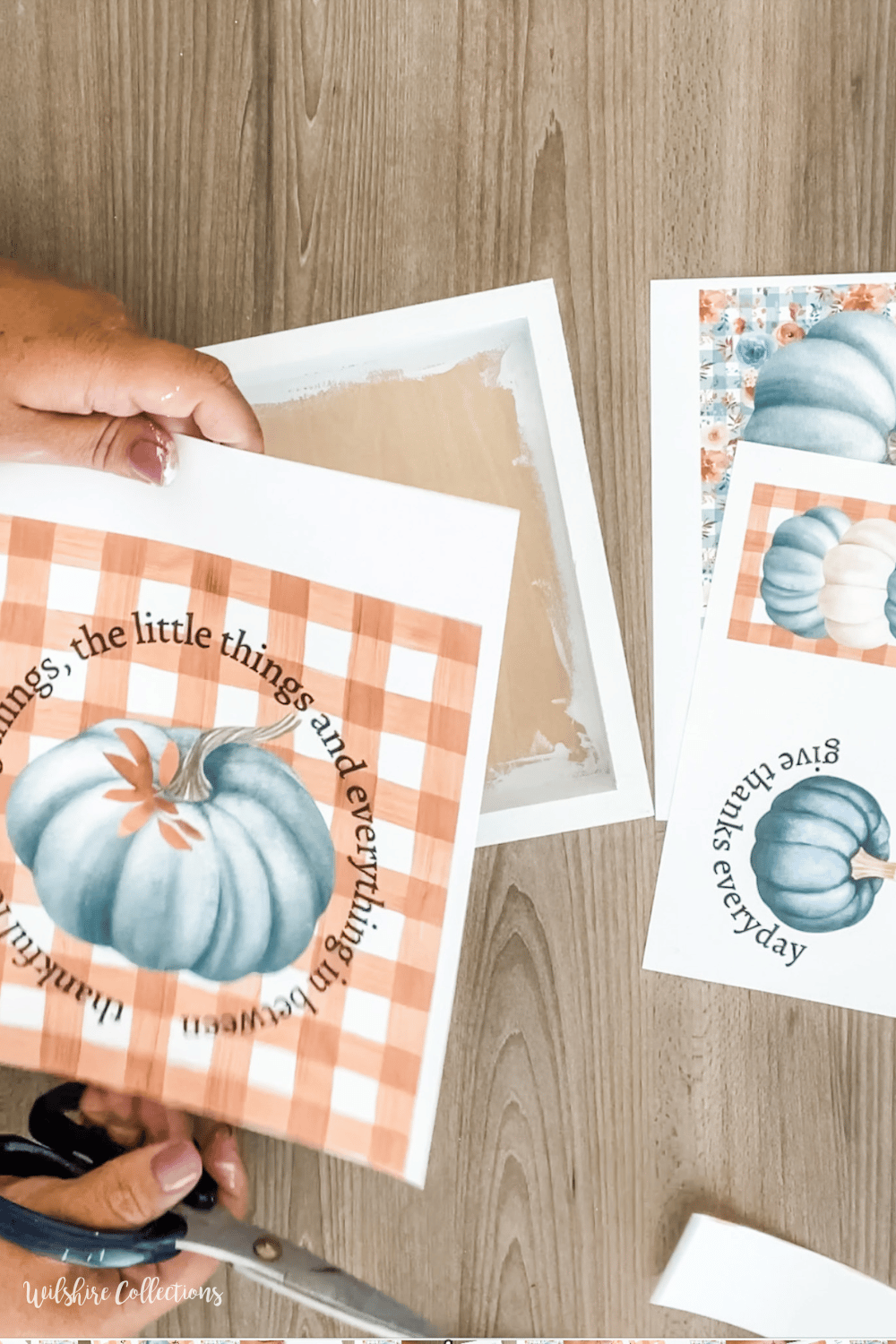 Oh…I also made these 2 little cuties! SO many options of things to make with just this one printable bundle!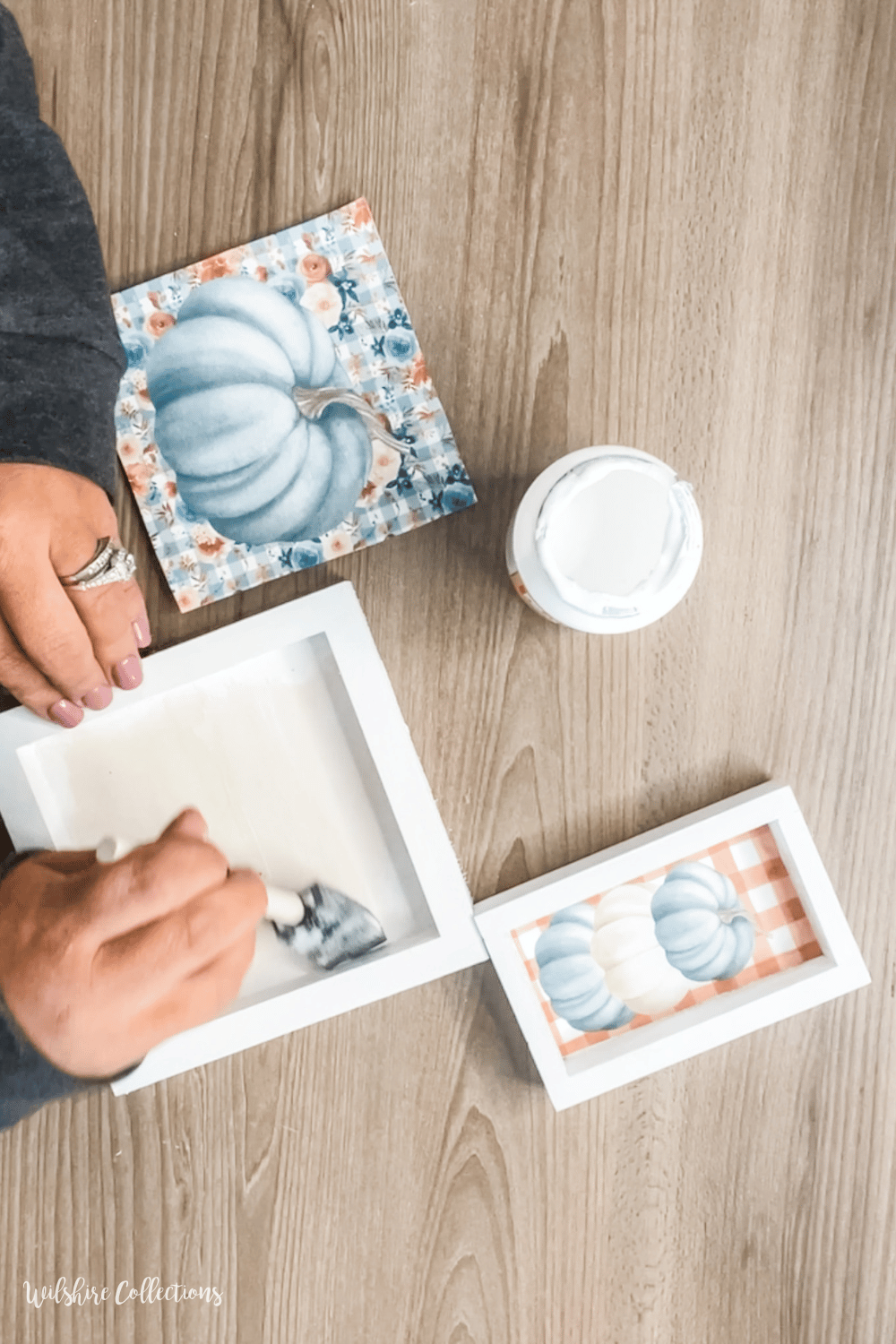 ANNND….I had to use one of the designs inside my new Infinity frame too of course!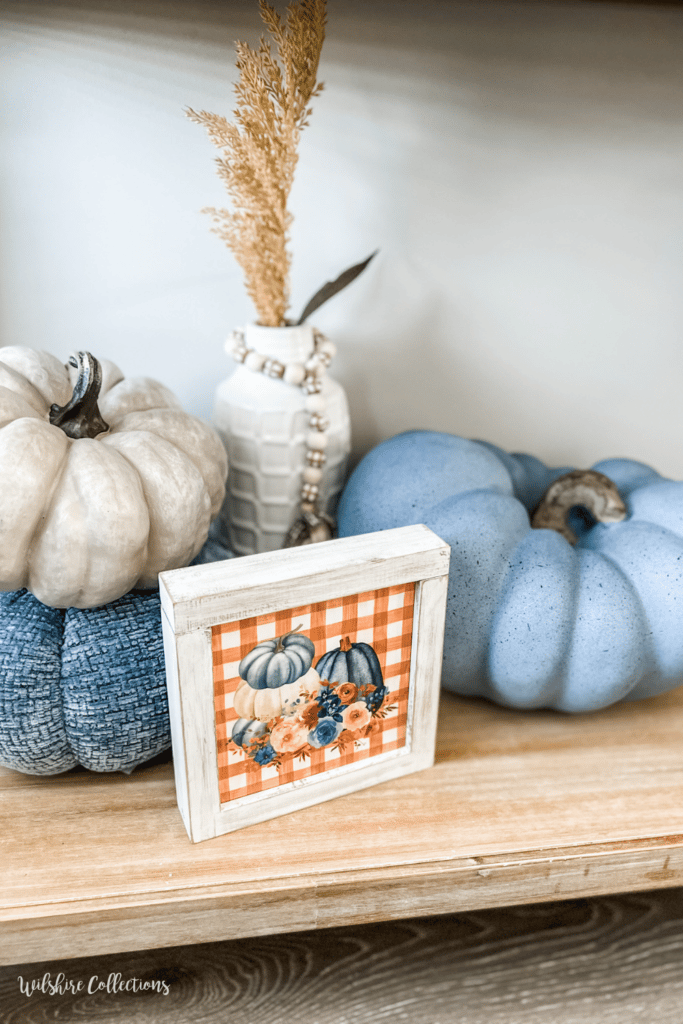 What do you think?! Have you been inspired to give this DIY fall sign a try?! Or maybe give printable crafting a try if you've never tried it before? I hope you will!
This adorable printable bundle can be found inside my printable club THIS MONTH!! If you aren't already in the club, this bundle plus 6 more are waiting for you on the inside! You can click the button below to learn more and join the fun!
Until next time…
Stacey