I love when it's time to change my front porch up from one season to the next! And the next season is here…so here we go!
These easy Fall porch ideas will hopefully leave you filled with inspiration and all the fall feels you need this year! Come take a look!
Any good fall front porch starts with a trip to a local nursery, store or pumpkin patch. Am I right?! We go to the same local nursery every year because they always have the best pumpkins and mums!
We got what we needed, loaded it up and headed home to get to work.
On my steps, I did the same thing on both sides by adding some mums to these cute galvanized pots that I got from Old Time Pottery last year and then placing some pumpkins around them.
Up top on the right side, I have my chair with pillow from TJMaxx, a wood crate I've had for a long time with mums in an Old Time pottery Pot, and a cute sign inside also from OTP.
On the left, I've got the same chair and pillow, a cute porch board sign from Big Lots this year and another mum!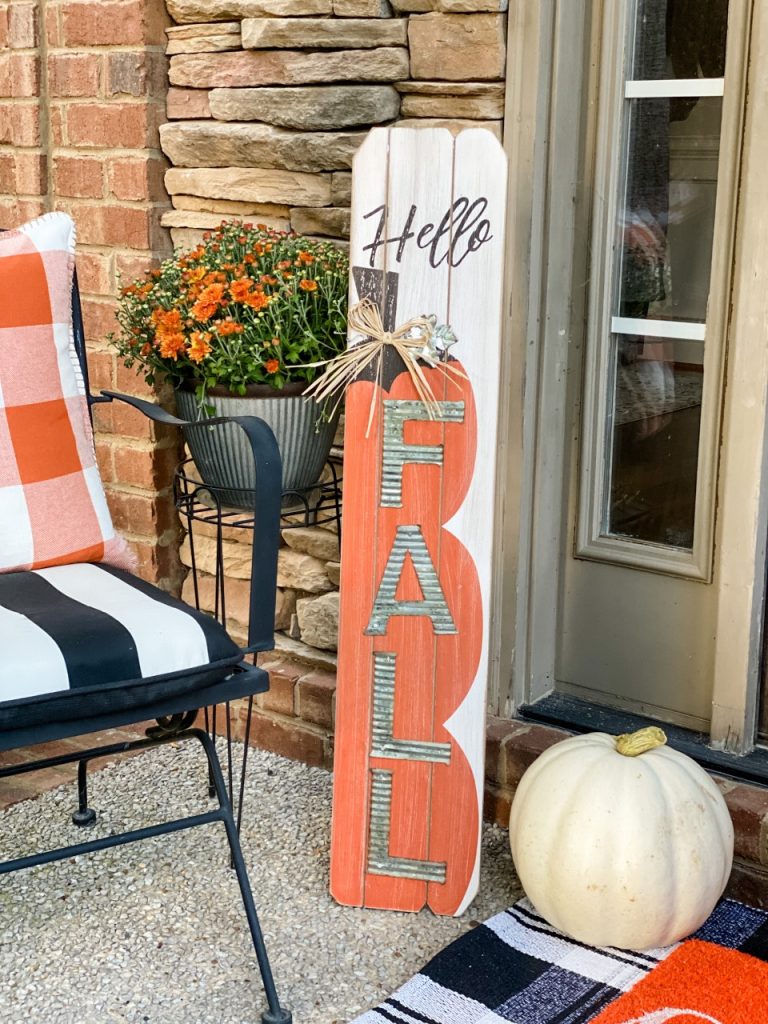 I'm all about layering my rugs out front! The plaid rug is from Kirkland's and so is the doormat. I waited too late to get the truck doormat I really wanted from Kirklands this year and when I went to get it they were all sold out! SO PRO TIP…ALWAYS SHOP EARLY!! But this one from last year still worked great!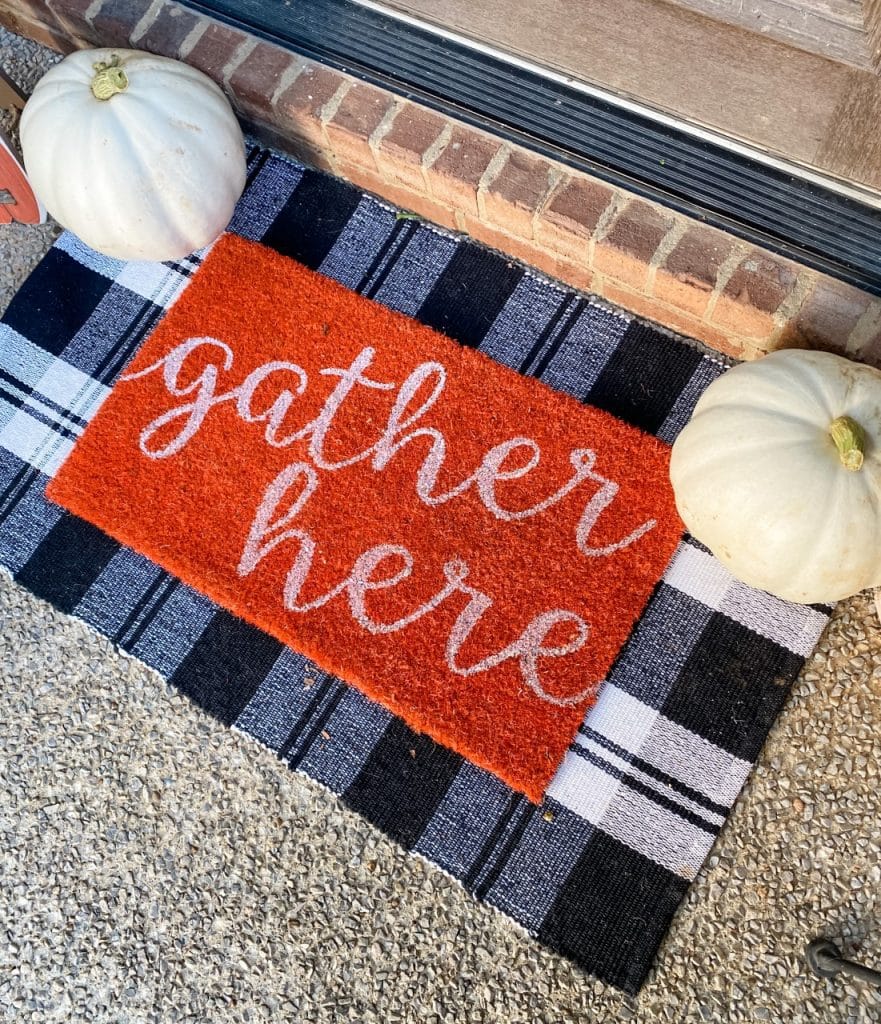 I used my buffalo check door hanger from Kirkland's last year again and that helped me complete my easy Fall porch!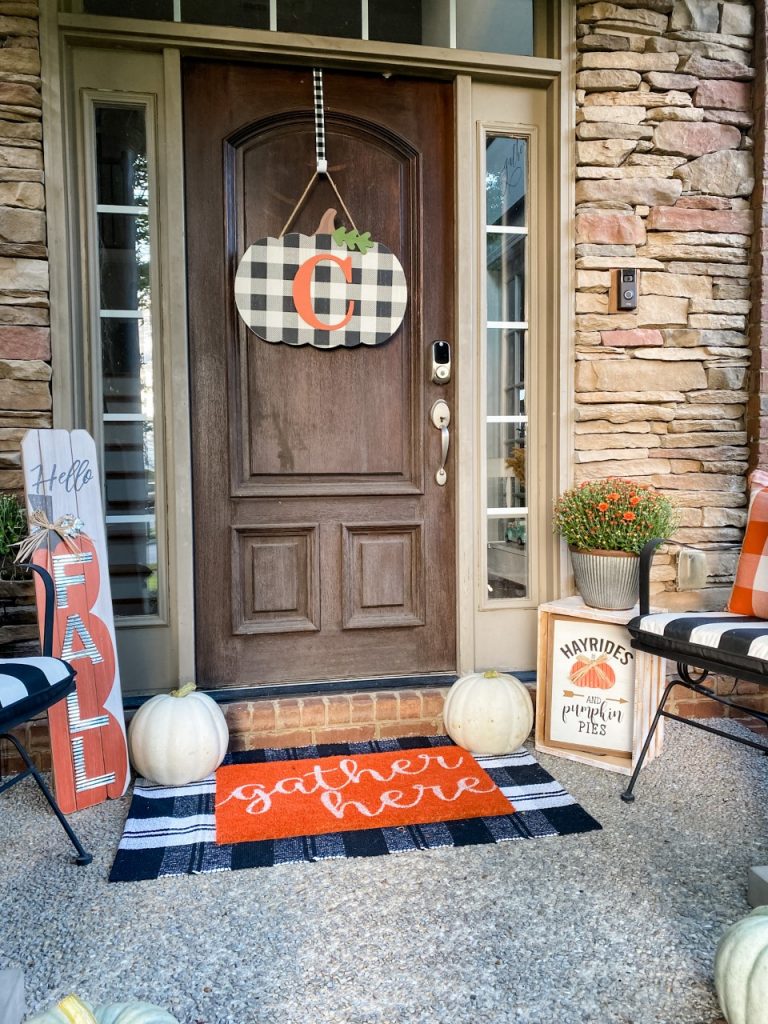 What do you think of how this easy Fall porch all came together?! I do want to note that my front porch IS covered…because I get asked about this a lot. Most of this stuff stays pretty protected unless it's just a crazy rain, and then I will bring pillows, signs, etc inside if need be.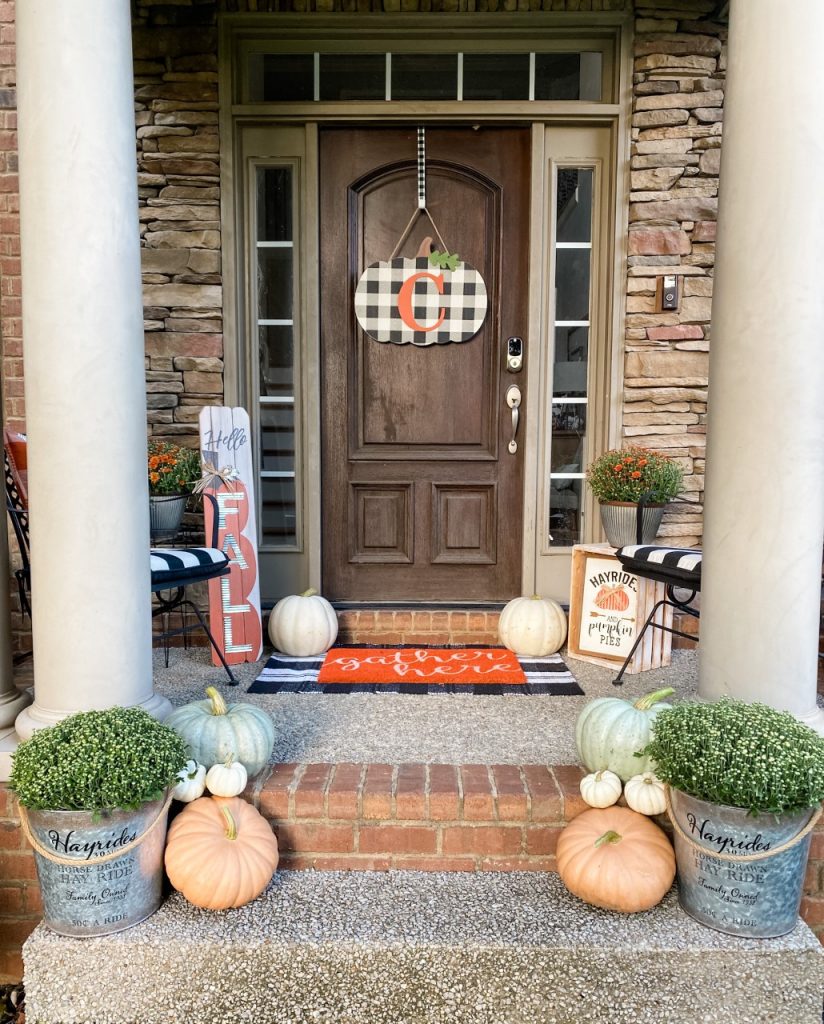 Hope you got some great easy Fall porch inspiration today! And now for the real star of the show….our sweet Bailey girl!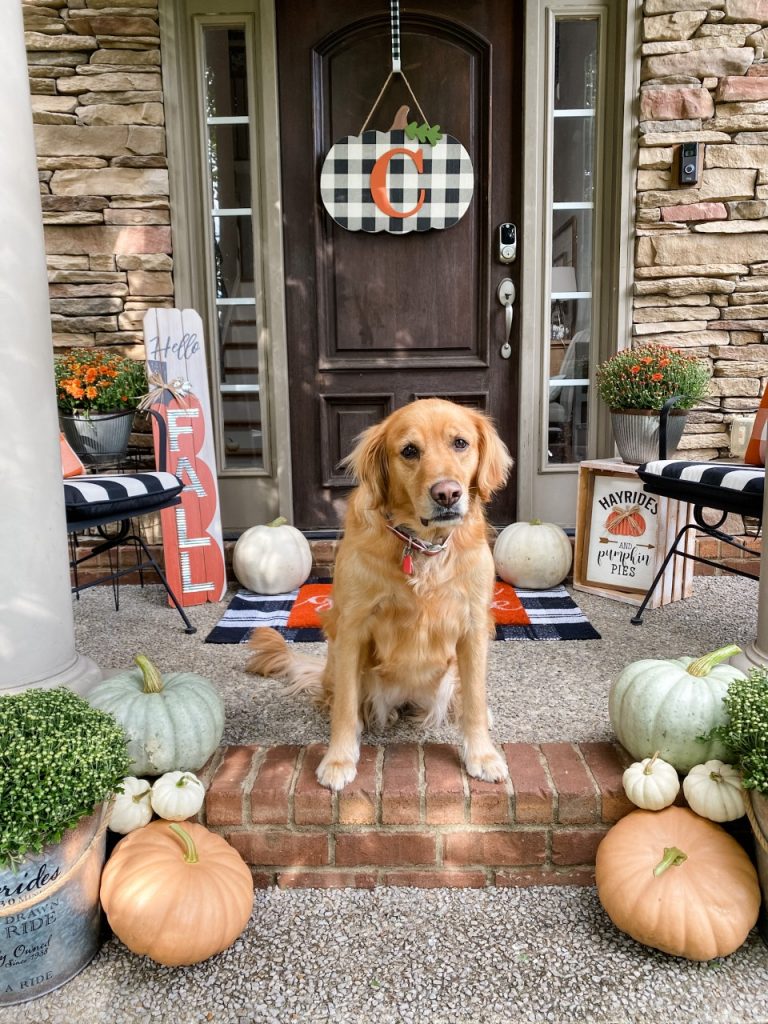 Until next time…
Stacey