You know those neon orange foam pumpkins from the dollar tree? Do not pass them up. I repeat. DO NOT PASS THEM UP!
They may look a little cheap in their natural state, but the possibilities with these are endless! And yes, even making easy no sew fabric pumpkins from them is possible!
These easy no sew fabric pumpkins made from dollar tree foam pumpkins will add the cutest look to your decor and they won't break the bank!
I grabbed a bunch of these again this year at the dollar tree because I just knew I would find projects to do with them. I painted so many of them last year and knew I would want to do that plus who knows what else!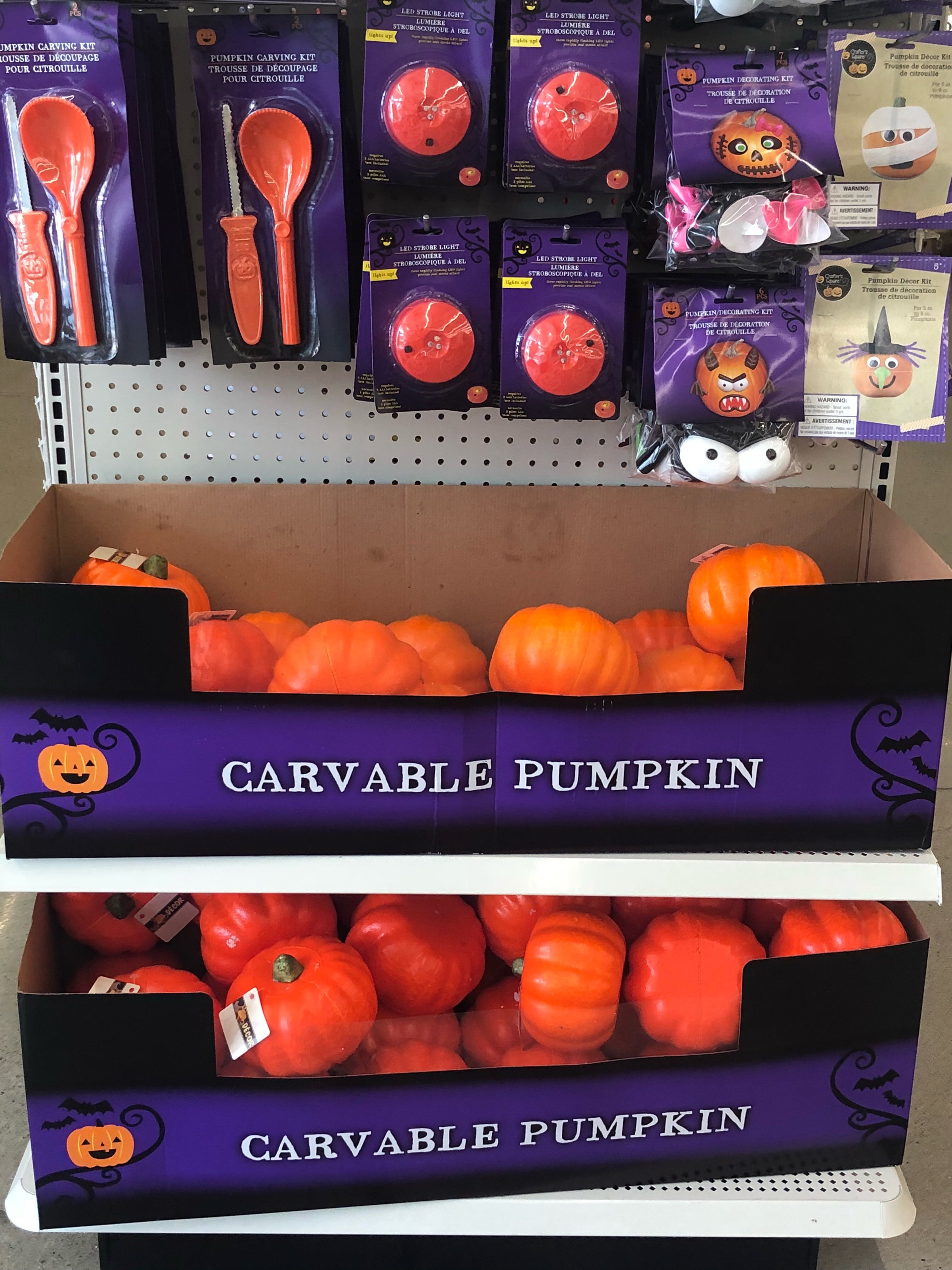 Well, I decided to cut off the stem and just see how it would work to use fabric with these and I was SHOCKED at just how easy it was! I hope you are impressed too!
The steps are so simple: (Always remember, make these projects in YOUR color scheme!)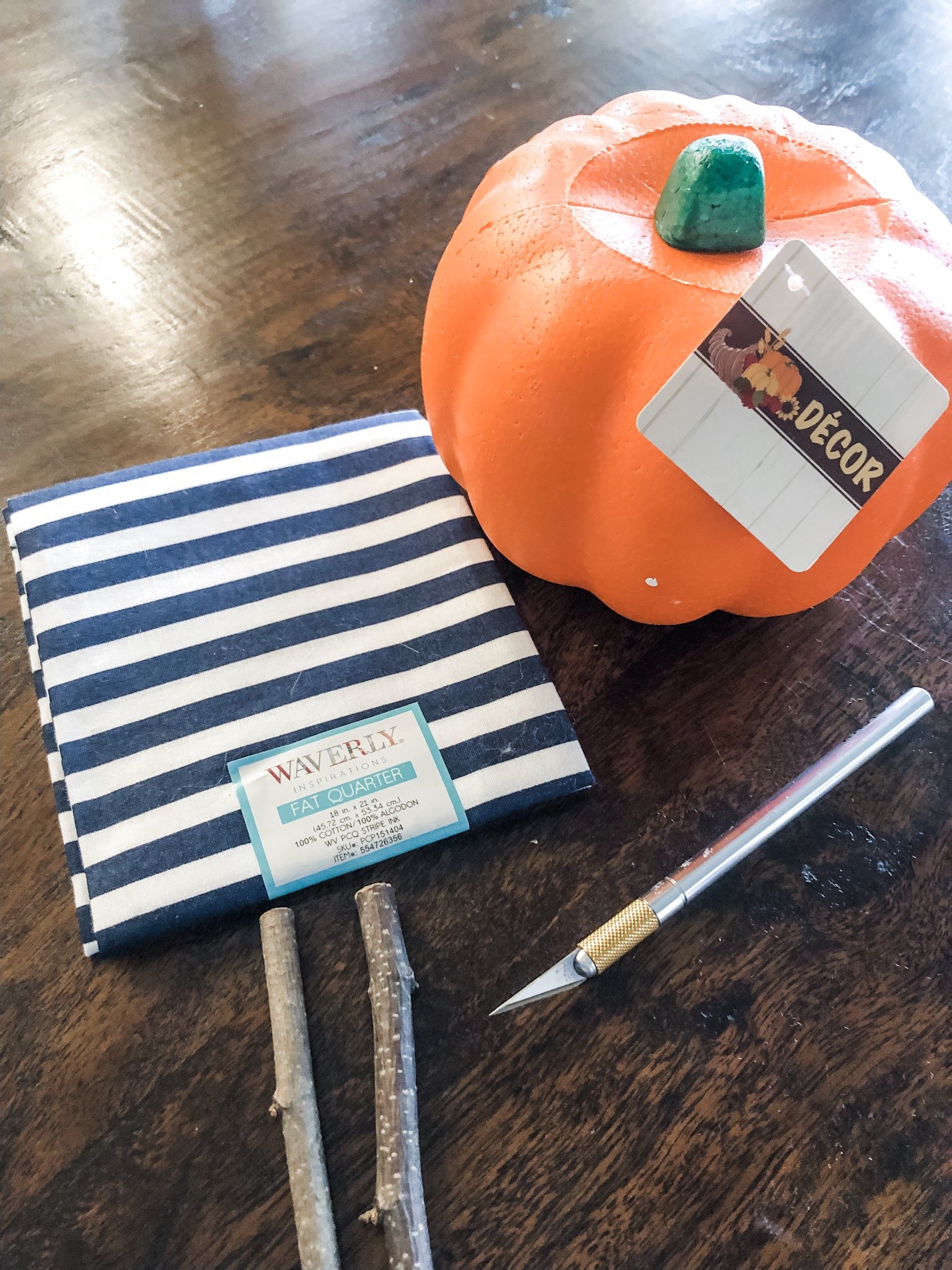 Take scissors or an exacto knife and cut around the top making a circle just a little bigger than the green stem. You don't need this hole much bigger than that at all.
Take a piece of fat quarter fabric (you can use any scrap fabric, but the fat quarters like sold at Wal-Mart and other places are the PERFECT size!
Place the pumpkin in the middle and literally start pulling the fabric up one piece at a time and shoving it inside the hole.
Continue this all the way around until all the fabric is inside the hole!
Then, get creative and add some stems! I used cinnamon sticks for mine. Add a little raffia, jute or a bow and BOOM! Easy no sew fabric pumpkins that literally anyone can do!
Last year I painted a ton of these pumpkins, which you can see here. I hope to do more of those again this year as well. But I'm super excited to incorporate these navy ones into my new color scheme this year!
What do you think? Will you be trying this easy no sew fabric pumpkins this fall? I can't wait to see if you do!
Until next time…
~ Stacey
Also check out these easy 5 minute fall craft ideas!