It's that time of year and I'm more excited than ever before about Fall decor because it's our first Fall in our new house!
These Fall bookshelf styling ideas are perfect for a built in area, or take some of the vignette ideas and use them other places too!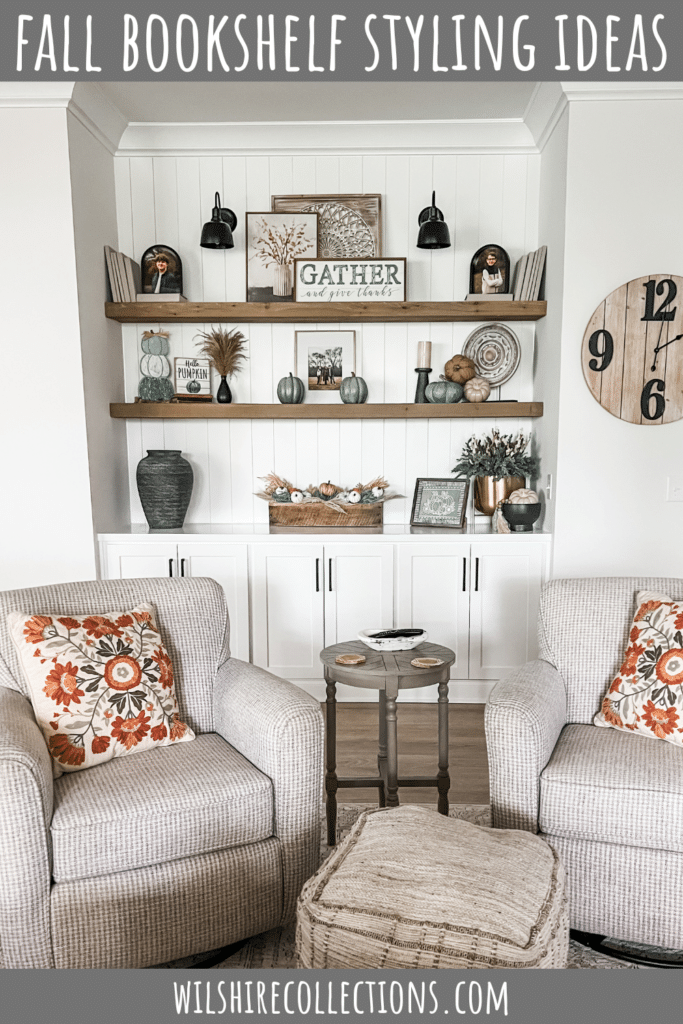 When we built our new house, I knew these bookshelves would be SO fun to decorate for all the seasons and reasons!
This is what they looked like styled with my everyday decor. You can read more about this bookshelf look here!
I decided that instead of totally clearing the shelves, I wanted to remove certain items and just add in touches of Fall!
For my color scheme, I'm doing sage green with small pops of orange in the living room….so that's what I went with here too!
I love this little grouping with one of my new printables in a frame…easy peasy decor! Added some fall stems and a pumpkin to the bowl and BAM!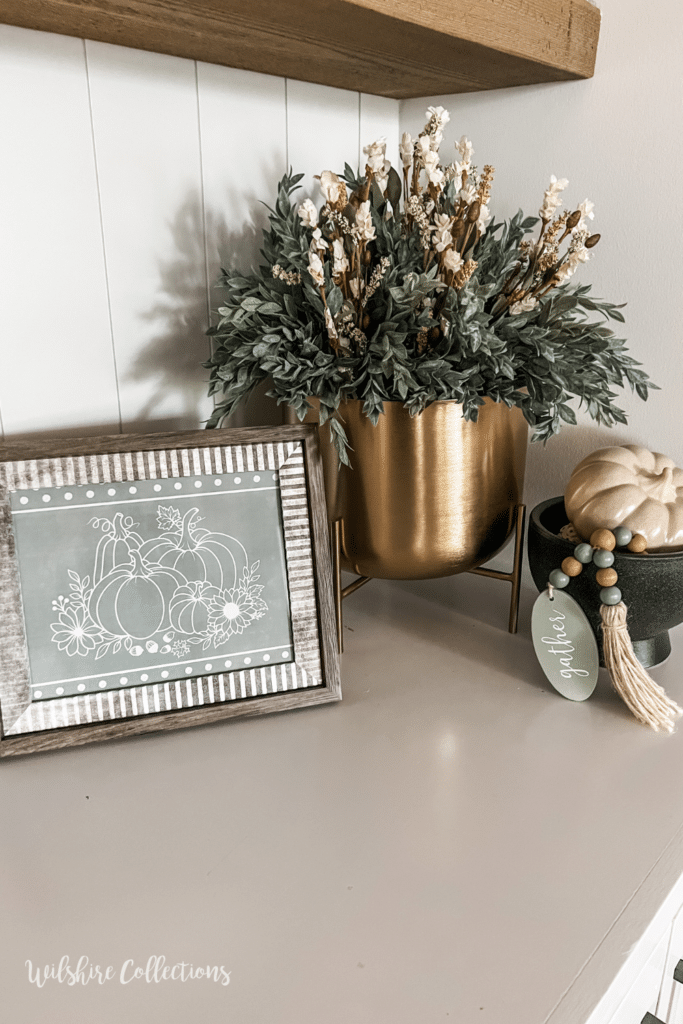 This is a perfect example of how I incorporated everyday decor in with some pumpkins on my Fall bookshelf!
Up top, I kept my main "layering piece" from before and just added a couple of Fall signs I already had!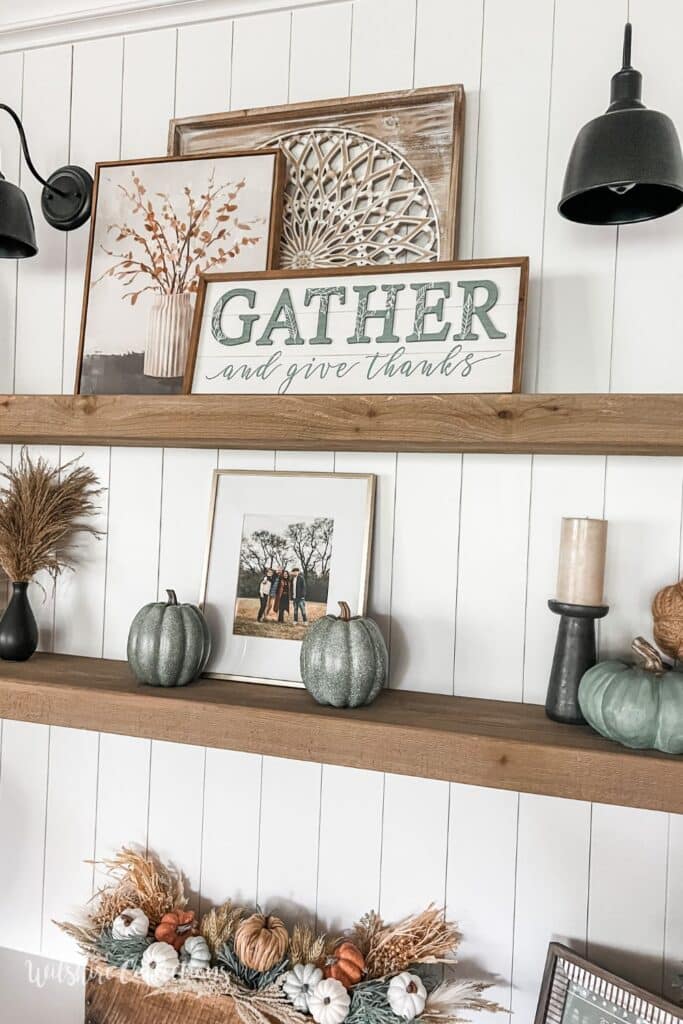 Oh…and I filled this planters box with all the cute fall things!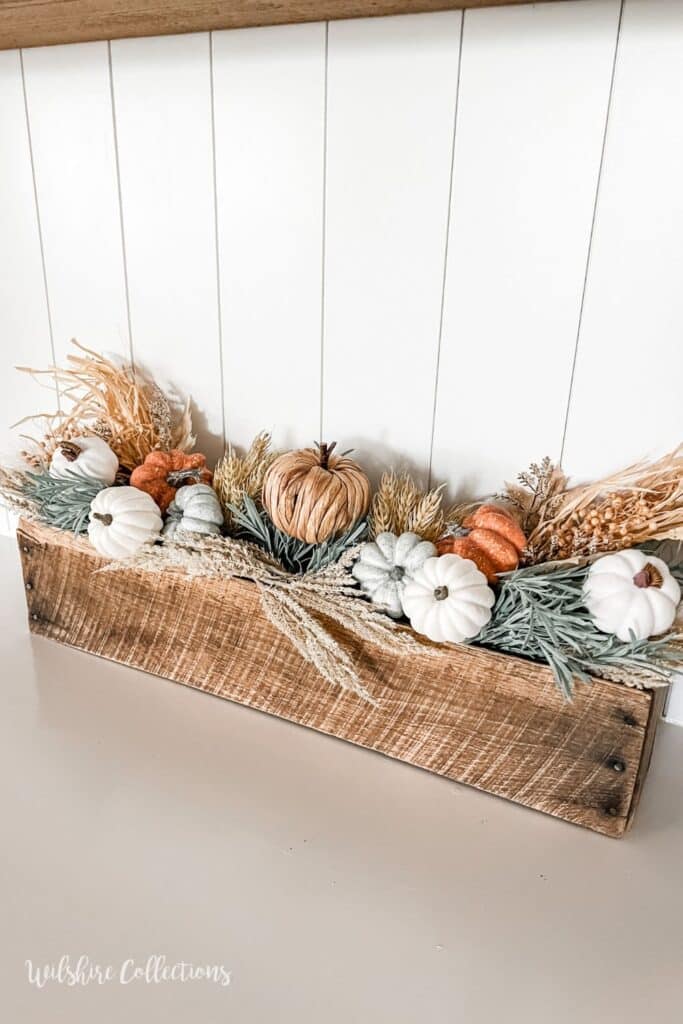 I kept the books up top, our family pictures and the big black vase just as is!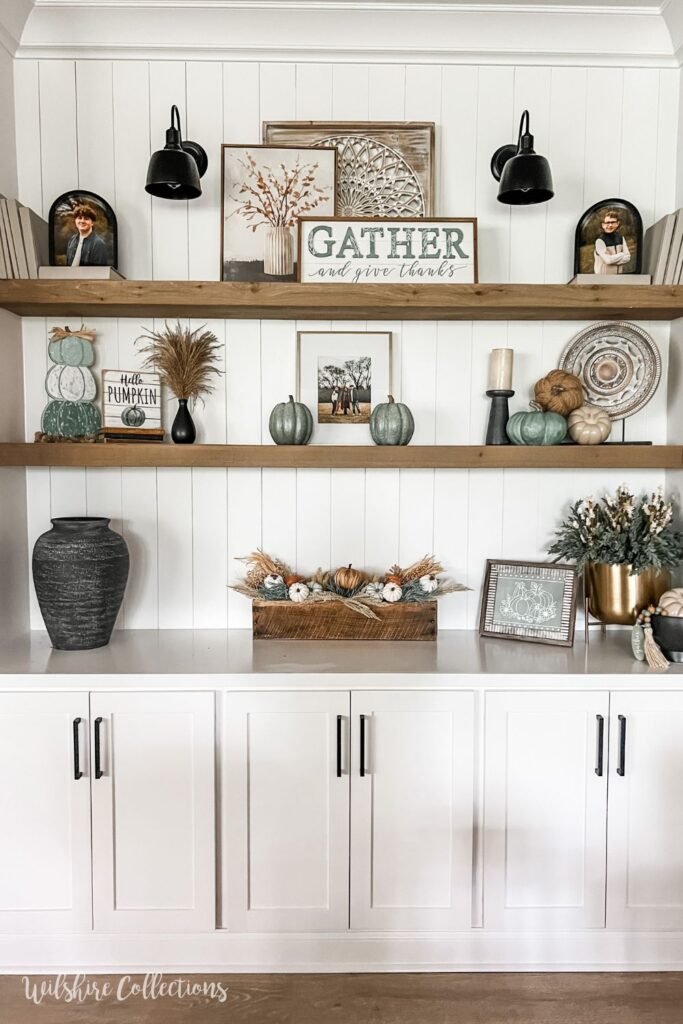 Here's a little peek from the living room looking in! And guess what?! Up next on the blog I'll be sharing this ENTIRE room! I can't wait for you to see!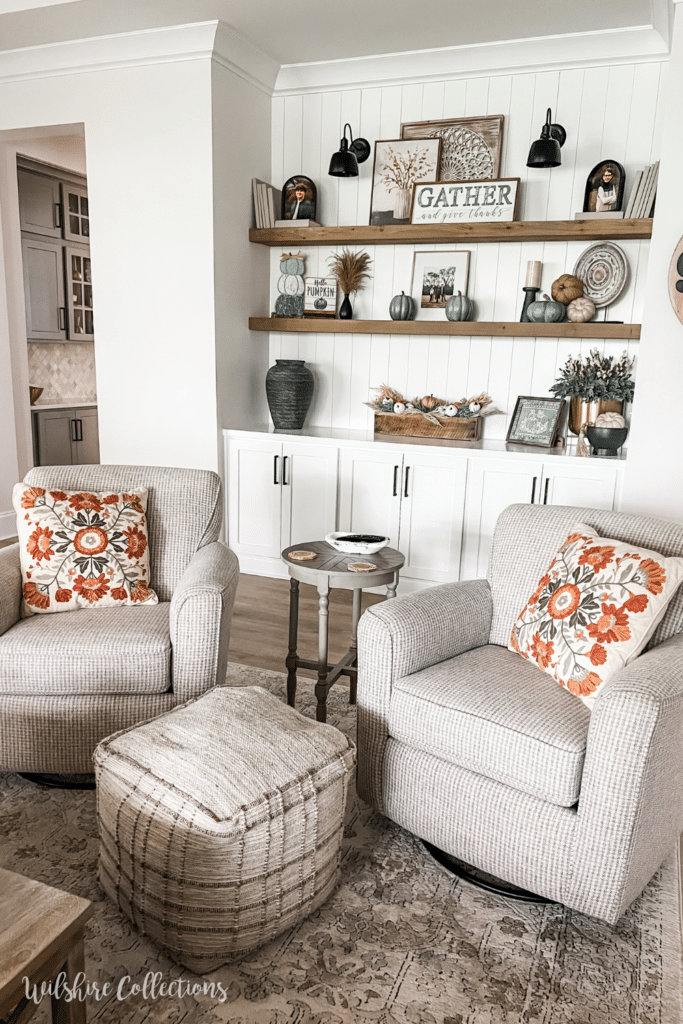 What's your favorite part of my Fall bookshelf styling?! I hope you got some ideas and inspo for your own home!
Until next time…
Stacey
PS…the best part about this area is that I used things I already had from past seasons, DIY's I have made over the years and the only thing new is that printable!