It's happening! Fall is making it's way into my house one space and multiple pumpkins at a time 🙂 I'm SO ready to start decorating and sharing ideas and inspiration with you all!
My fall buffalo check entry way was quick and easy to do! I incorporated black and white buffalo check with splashes of orange for a fun look!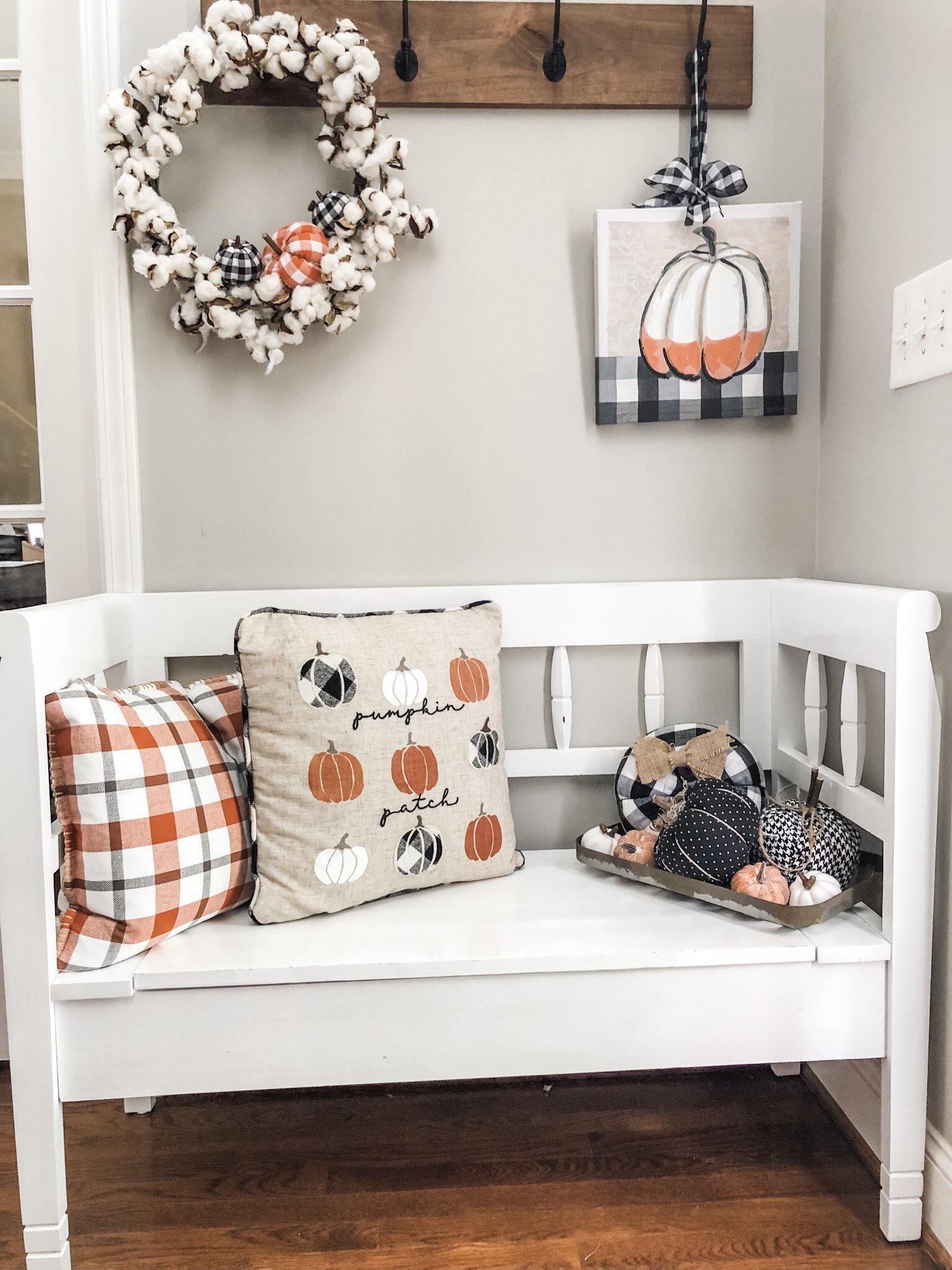 You knew I was going to at least have a few fall buffalo check spaces, didn't ya?! I don't usually use a lot of orange during fall (call me non-traditional, that's fine!) but this year I was FEELING it just in this one spot! It honestly alllll started with the little pillow from Kirkland's that I just "had to have." (Insert domino effect here)
Also, insert plaid pillow from TJMaxx that I didn't "need" but just HAD TO HAVE!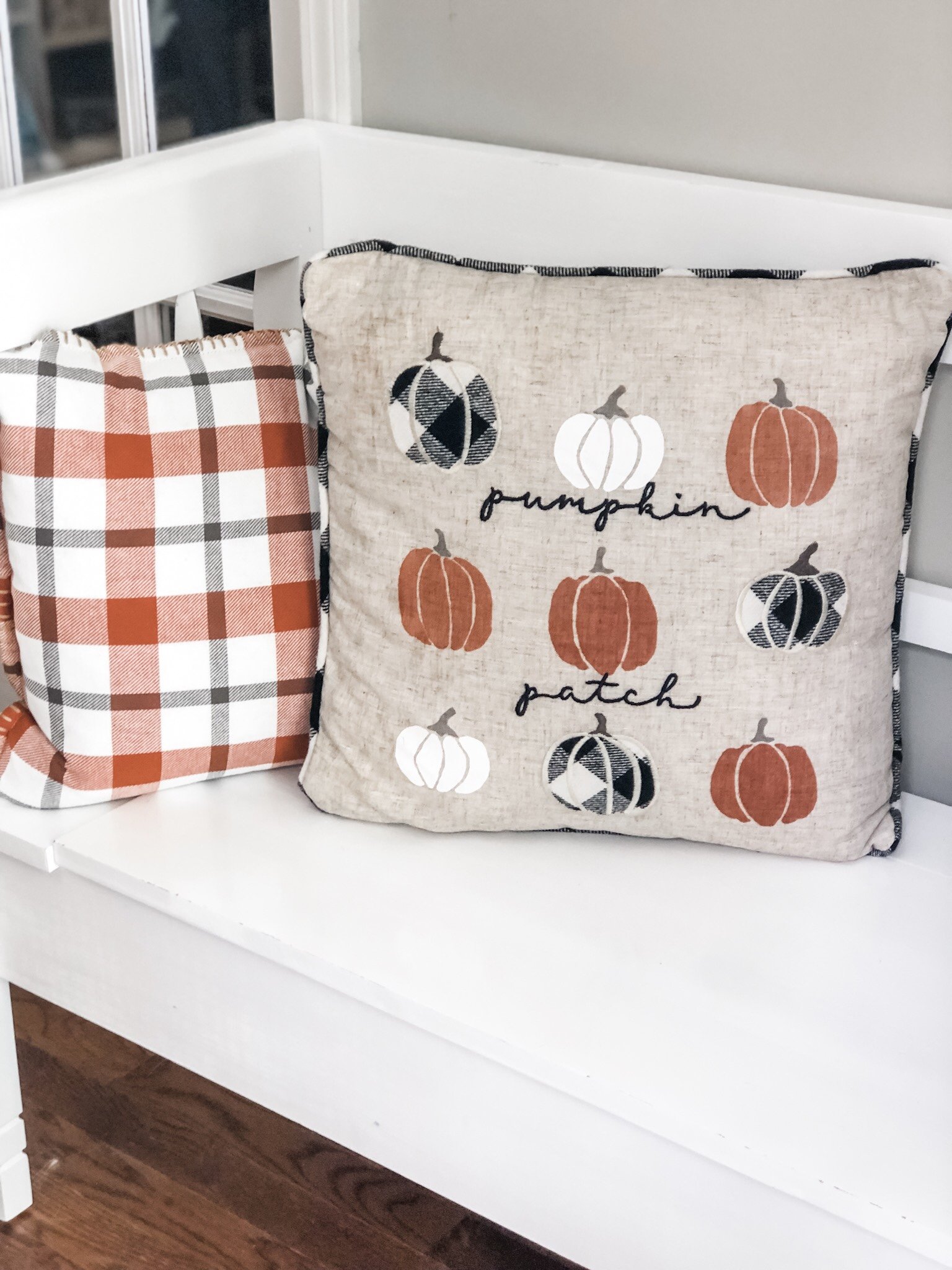 The painting also came from Kirkland's and it was too cute to resist! I've had the cotton wreath for years and just added some little fall buffalo check pumpkins to it!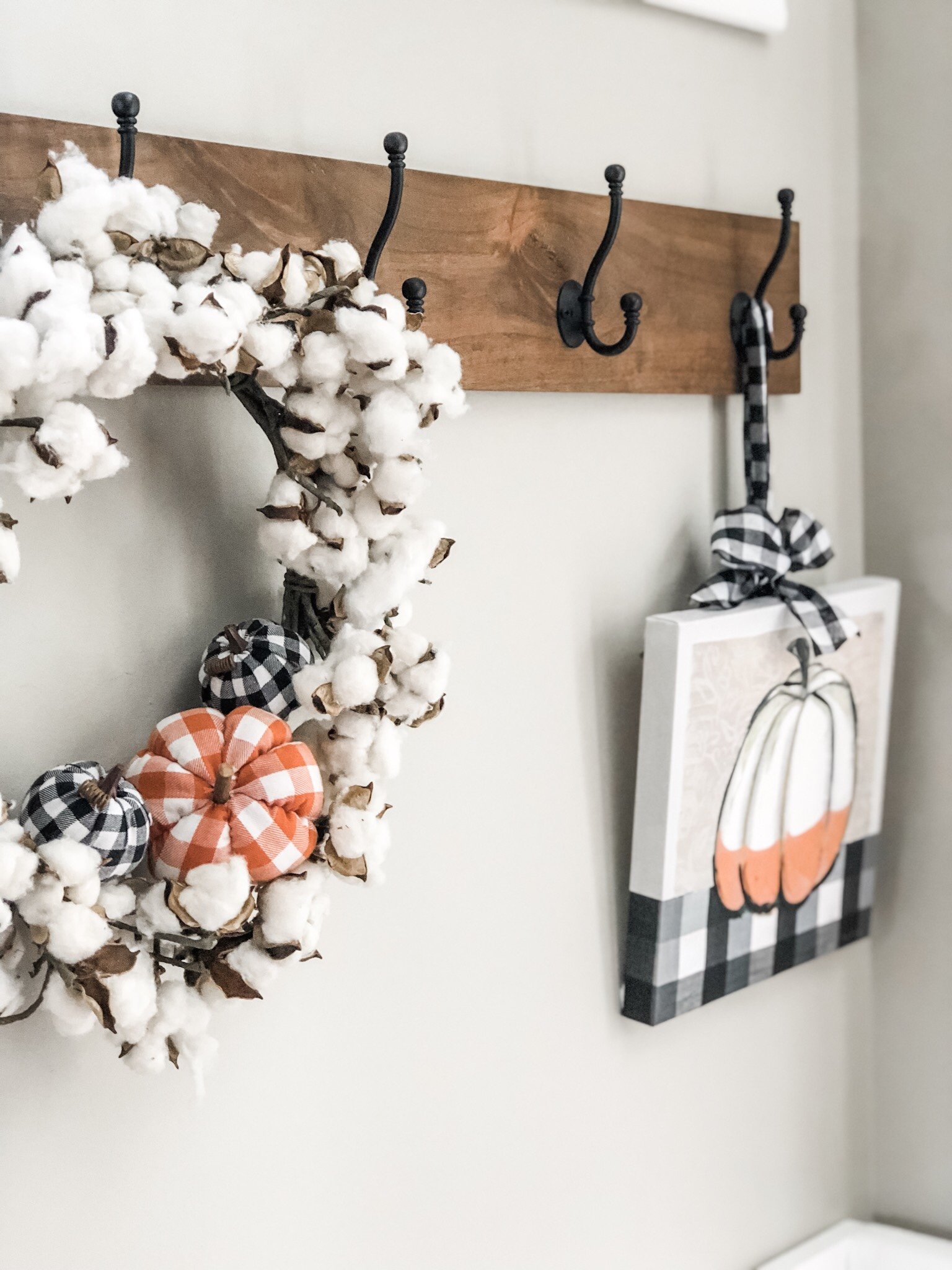 I hung my harvest sign (I used this on my mantle last year, it was from Kirkland's also) above the hooks and I love the way that tied it all together!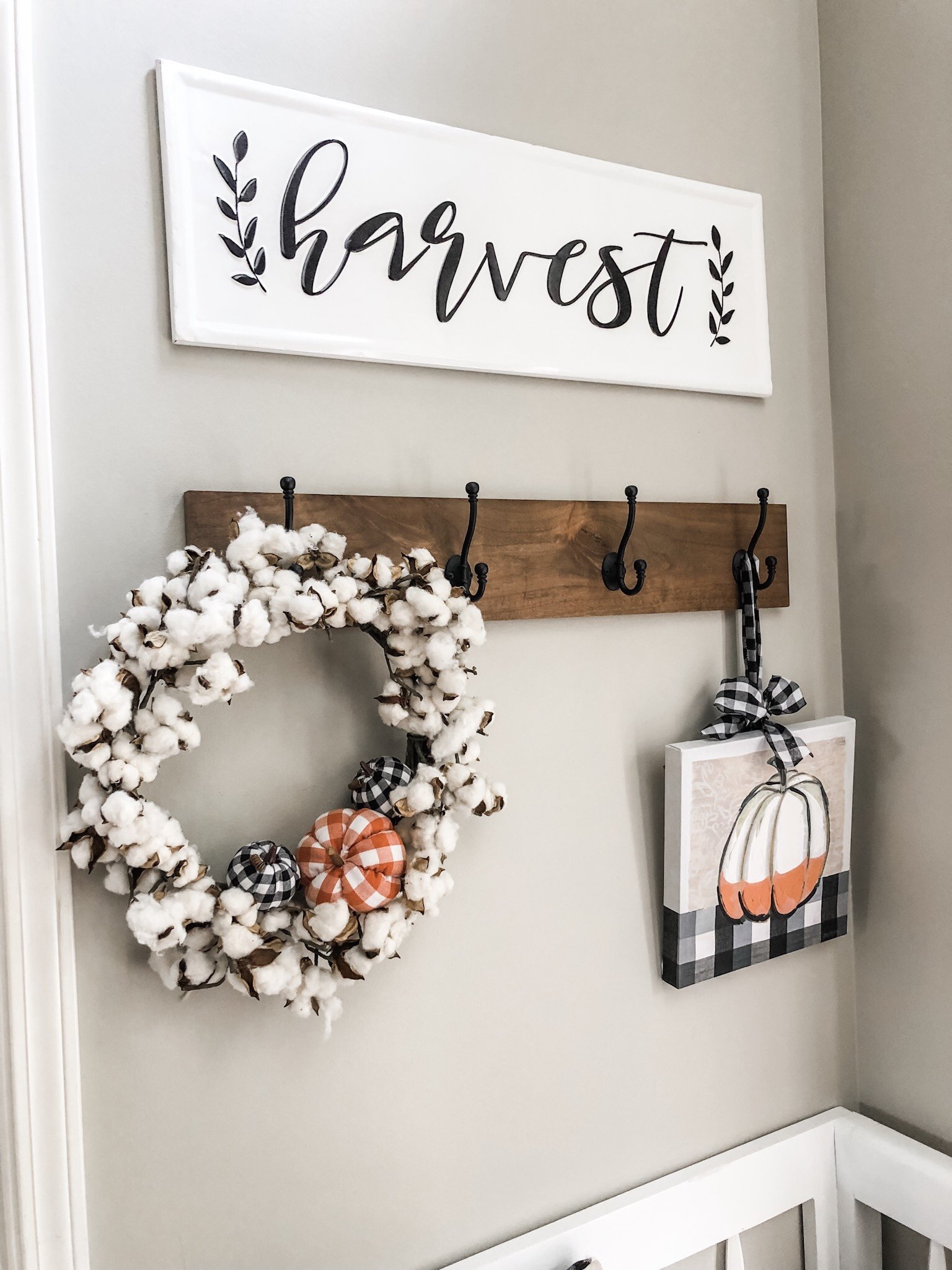 I used a little tray/basket to put together a little pumpkin patch of various pumpkins I've collected over the years! You might also recognized the dollar tree fabric one that I made! You can see how to do those here. 
That's it! That's all it took to transform this space into some fall buffalo check cuteness! It makes me happy when I see it and I can't wait to hear what you guys think too! 
More fall ideas and inspo coming soon…so stay tuned!
Until next time…
~ Stacey
This post does contain affiliate links. Please see full disclosure page for more details.
Sources: