It's that time of year…fall is coming out at my house and one of the first spots I decorated was my coffee bar!
These Fall coffee bar ideas are perfect for a coffee bar or station in your home and are sure to get you in the Fall mood!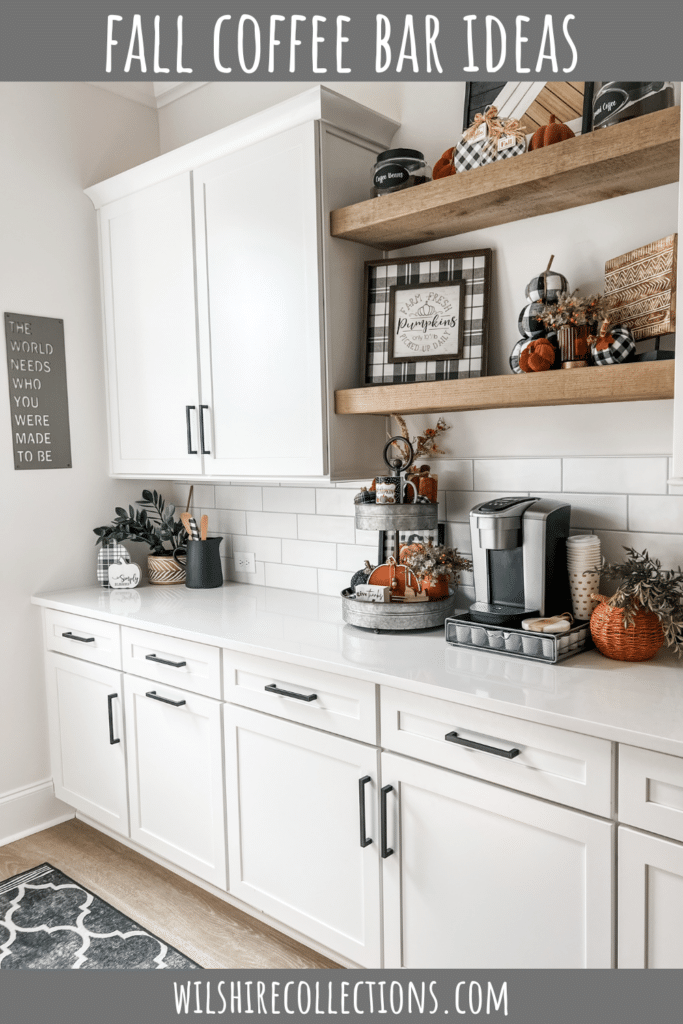 The first thing I always love to decorate is my tiered tray!

It's so fun to change out for all the seasons and reasons! I used a ton of items from my fall mystery box (they are now sold out), as well as some things I already I had to create the cutest look!
You can watch this short video of me decorating it here too. And get this cute mug in my shop here!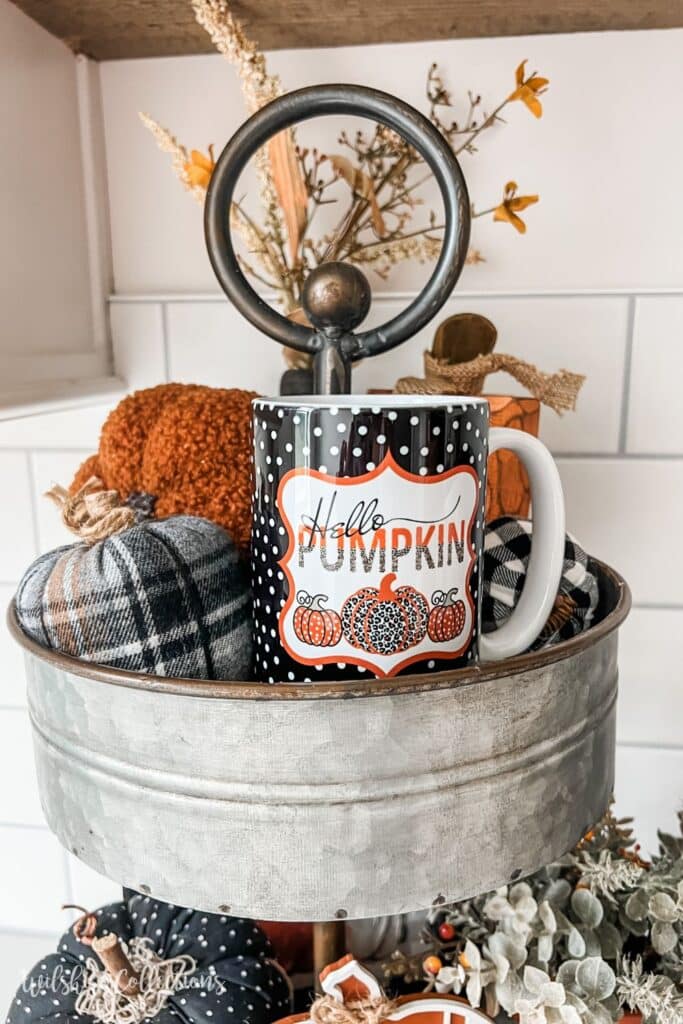 This little pumpkin basket from Target Dollar Spot was too cute to pass up, so I threw some greenery in there and it looks adorable next to our coffee maker!
Next up was the shelves above this space in my Fall coffee bar. Most of this was stuff I have had from years past, but I did add a few new little pumpkins from Target Dollar Spot too.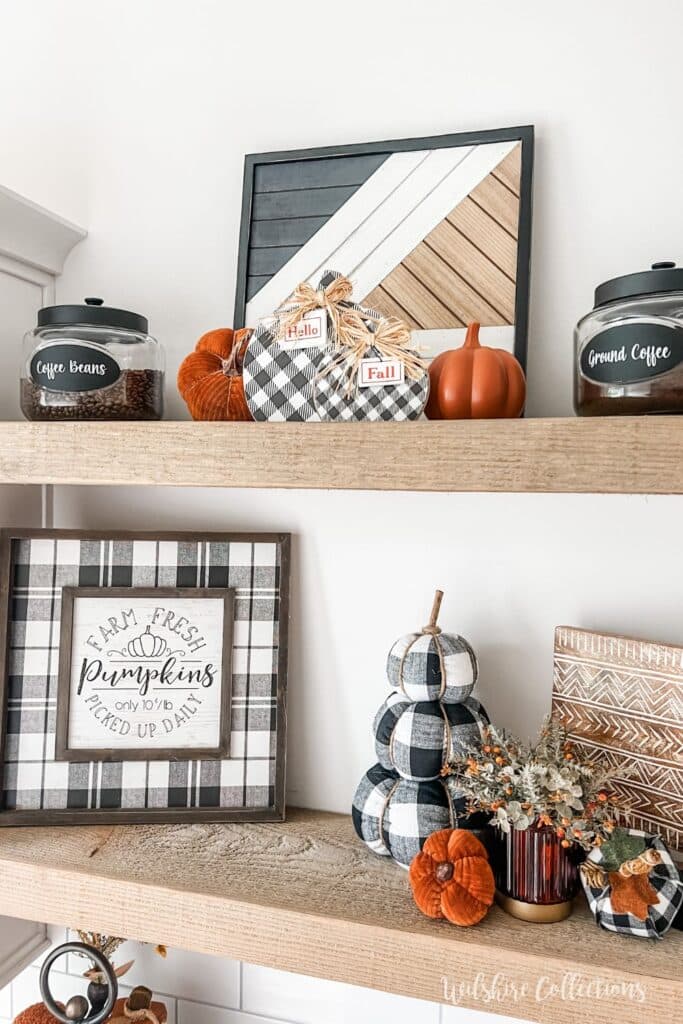 This little grouping is just precious if you ask me! And I love how it mixes fall WITH my everyday decor!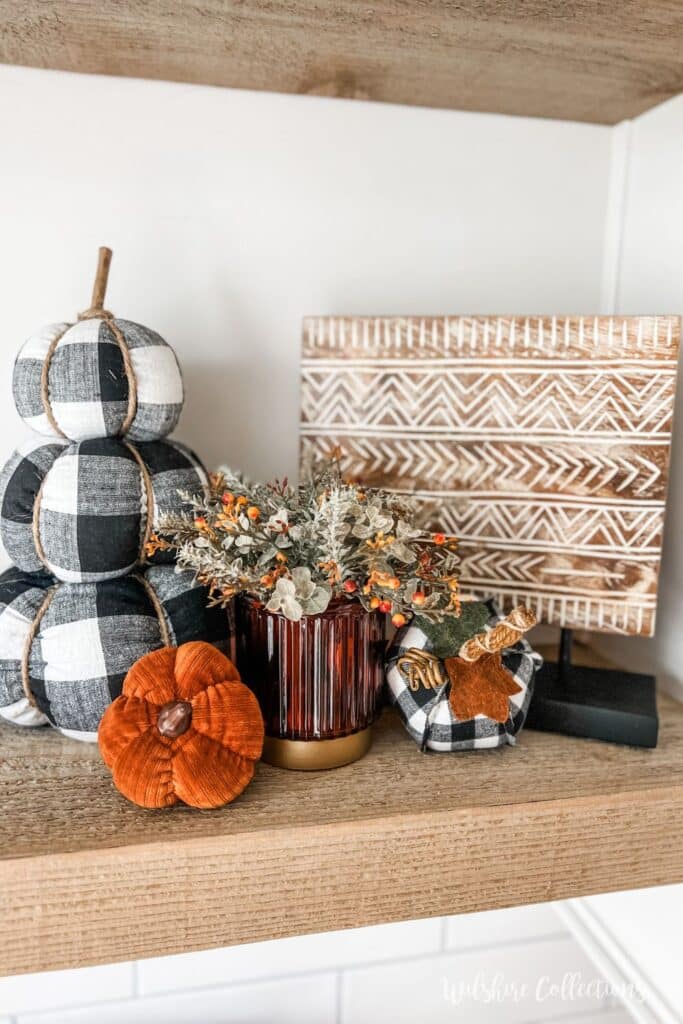 This space in our home is called a working pantry and it's truly become one of my favorite spaces that combines both function AND style!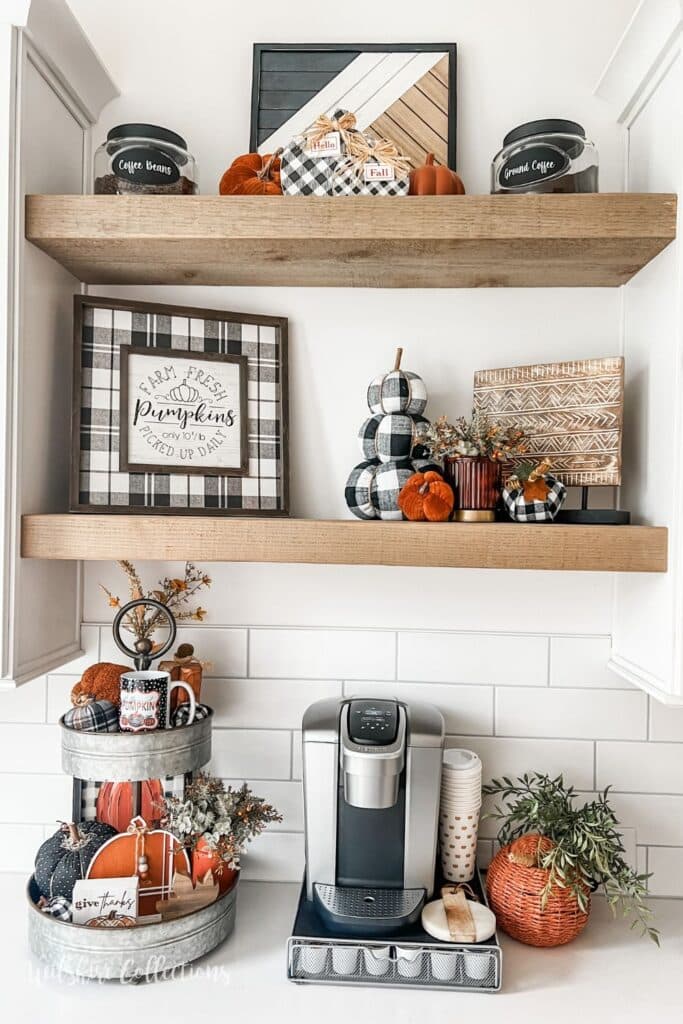 Each morning as I walk in for coffee it just makes me smile seeing all these little pumpkins and fall touches that I love so much!
I hope these Fall coffee bar ideas have inspired you! Can't wait for more fall fun ahead!
Until next time…
Stacey