If there's one thing I like it's being cozy! And if there's another thing I like…it's pumpkins in the fall! I always look forward to the time of year when it's time to get those pumpkins out.
I've got some great Fall decor ideas for you as I show you my cozy living room this year! I was inspired by sage green and ran with it!
Let's get started with the Fall decor on my mantel…my favorite space to decorate!
PIN THIS FOR LATER, PLEASE!!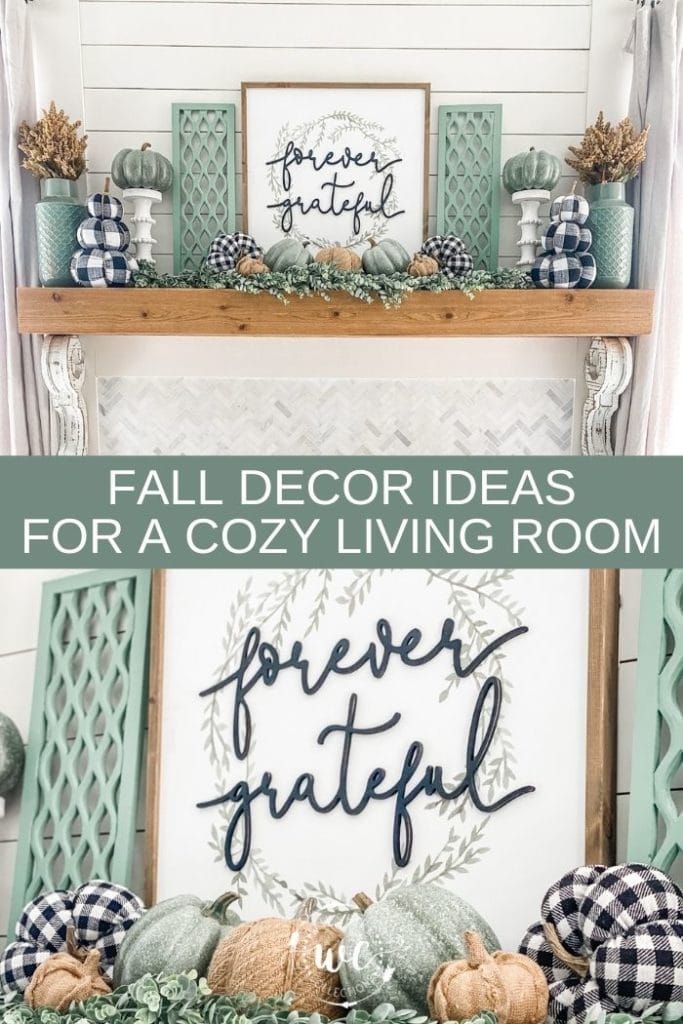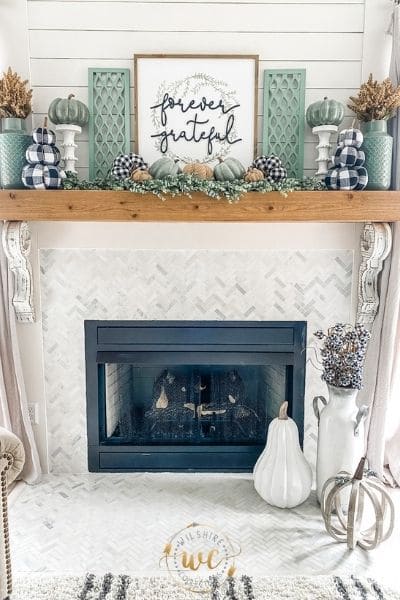 I loved using this sign from Hobby Lobby as a focal point and I got the 2 little pieces on the side from homegoods and actually painted them green to go with everything else.
In front, I used a garland from Hobby Lobby and some pumpkins to give myself a little "pumpkin patch" up there. All are from Hobby Lobby, except the green ones are from Old Time Pottery.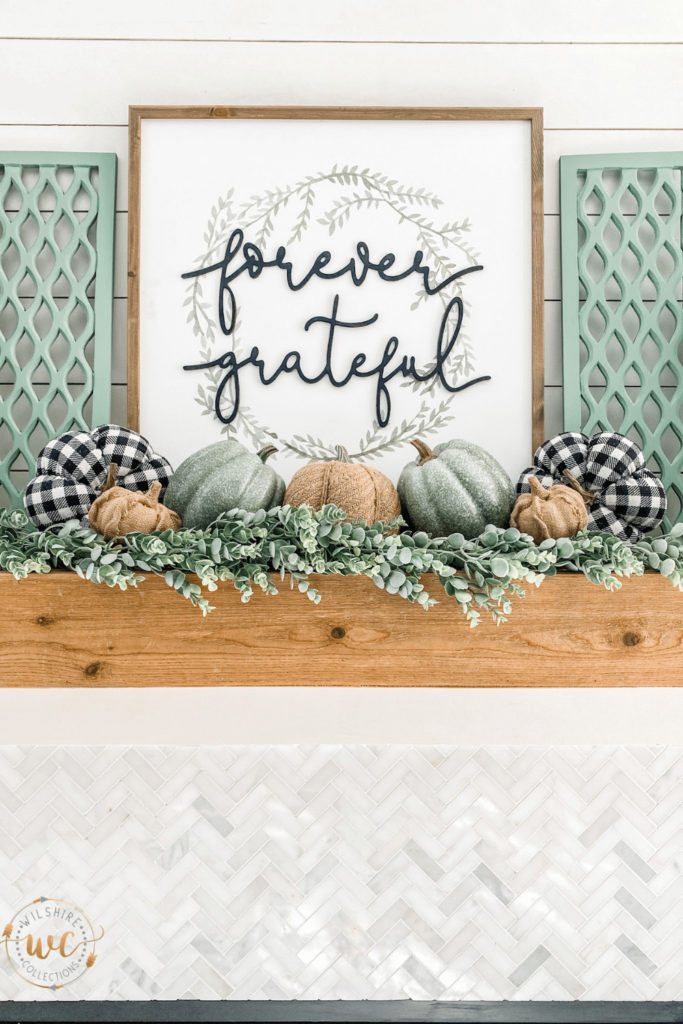 You know I love symmetry, so I did 2 groupings on each end that were the same. Stacked pumpkin from Walmart last year, candlestick from homegoods, green pumpkin and vase from Old Time Pottery and florals from Hobby Lobby.
Moving on to the rest of the room…here are some of the different areas and views!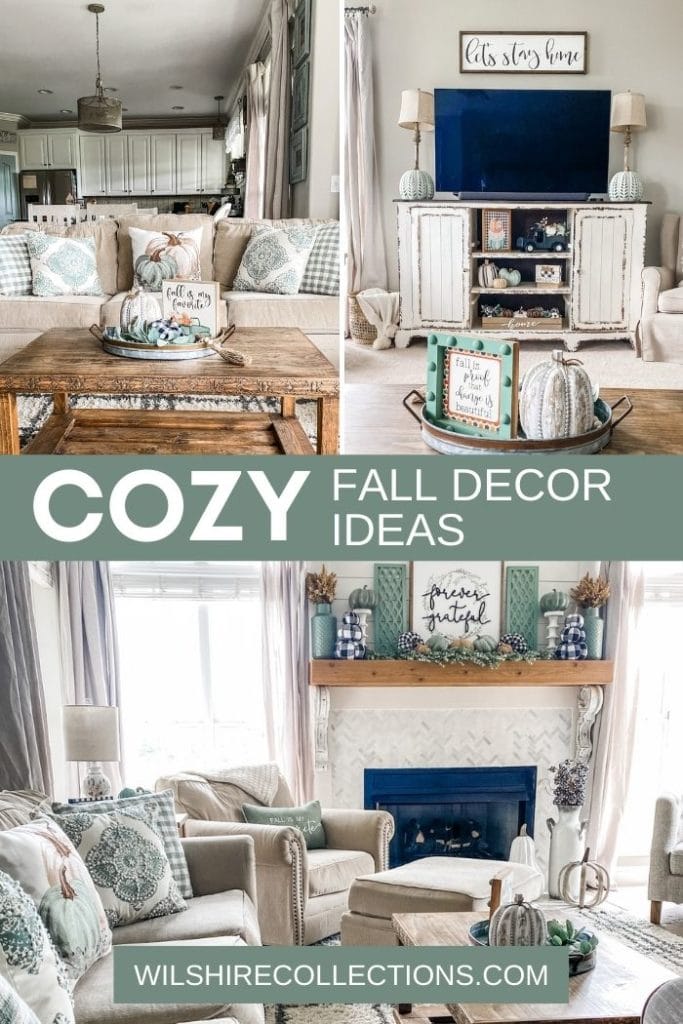 Listen, you KNOW I have a pillow problem and I couldn't resist the plaid pillows from Hobby Lobby and the pumpkin one from Big Lots…the PERFECT COLORS! The other ones came from At Home Store.
Last. but not least I always like to show you my little tray on my coffee table and my shelves under my media console for even more Fall decor ideas. You can get the printable I used for that sign HERE! What do you think?!
We will be making that cute Hello Fall stacked pumpkin sign in my Fall for crafting workshop this year! YOU CAN GO HERE TO READ ALL ABOUT IT AND JOIN US!
I truly love the way this room came together this year! The cozy Fall vibes it gives are my favorite. Can't wait to hear what you think and I hope you've found some great ideas and inspiration here as well!
Until next time…
Stacey