I'm over here just crushing on copper this fall big time! I painted those pumpkins that you can see here and just knew I had to use them in a couple of places! My entry way being one of them.
Here are some fall decorating ideas using copper accents! This will bring warmth to your space and will just scream fall this year!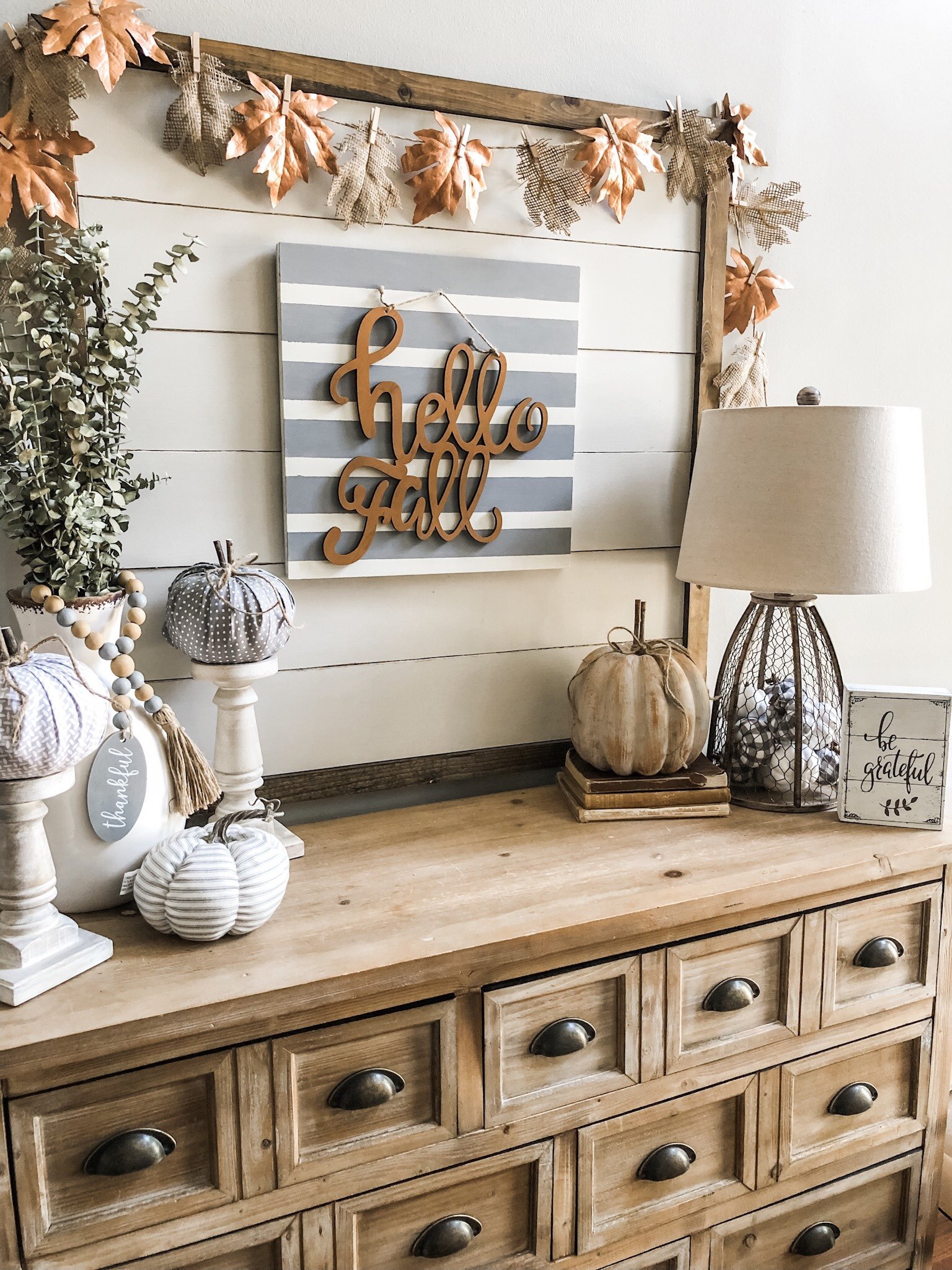 Before I go any further…I want to remind you that my HAPPY FALL HOME SEPTEMBER GROUP STARTED TODAY!! It's not too late to join in on the fun because we have sooooo much decorating and DIY ahead of us! Click here to join us so you don't miss out!
Ok…so it doesn't take much to transform this little space and I knew I wanted to use the gray pumpkin that I painted and distressed with copper. I stacked it on some little books and it worked perfectly.
I also filled my lamp up with little pumpkins I got from Hobby Lobby! How cute is that?! This lamp is from JCPenney's but no longer available- fyi.
I added a cute sign and this sides vignette was done! Fall decorating doesn't have to be complicated!
On the other side, I put some eucalyptus in my vase and wrapped those cute beads from Hobby Lobby around it. I got some candle sticks from Walmart in the fall section and used those for my Dollar Tree no sew pumpkins- you can see how to do that here!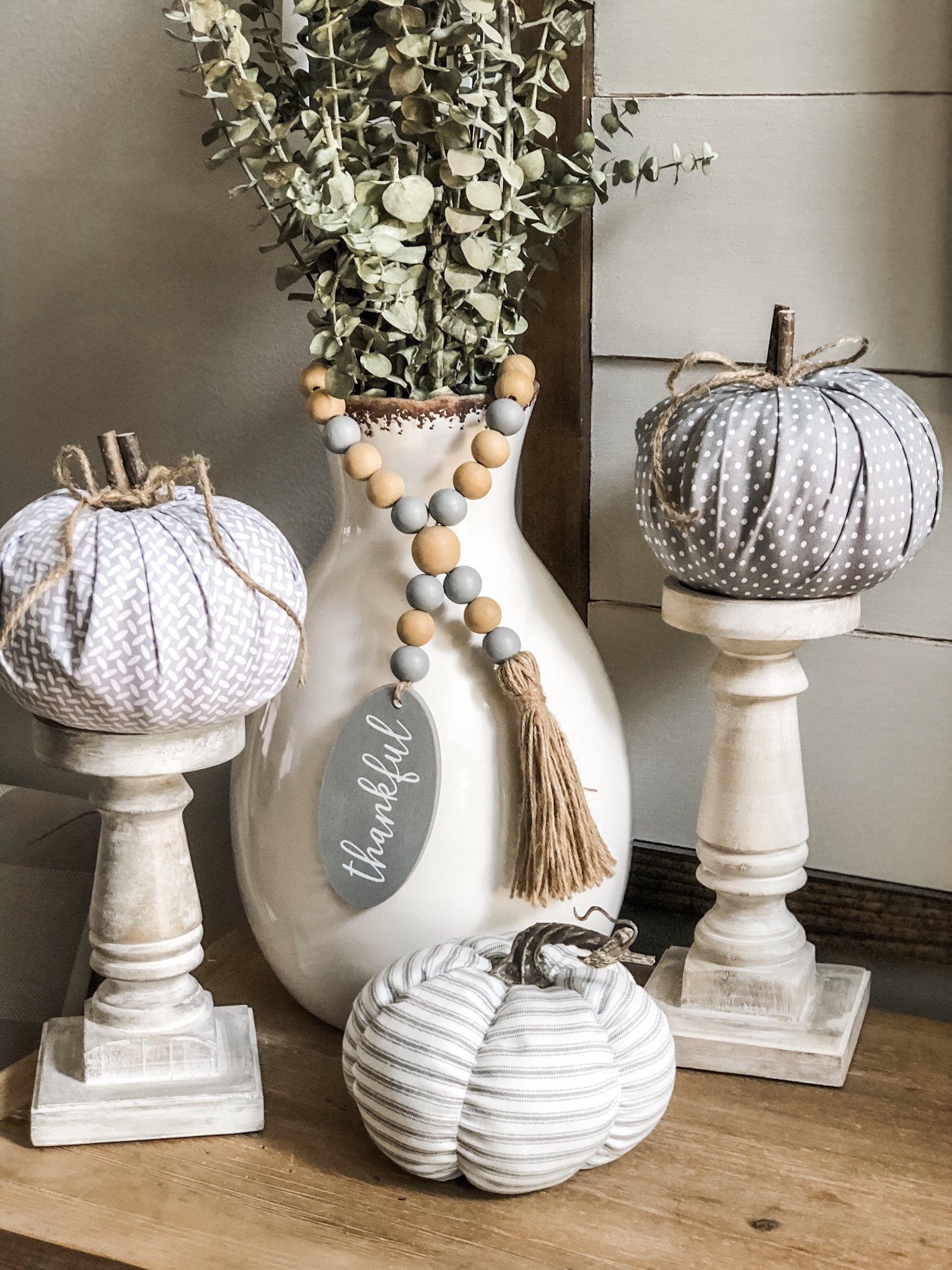 When I saw this little banner at hobby lobby, I knew it had to be part of my fall decorating plan because of the copper! I also made the sign as a DIY project that I did in my decorating community! I love the way the copper pops from the gray and white stripes. It seriously completed this look!
Last but not least, some little pillows on my buffalo check chairs and my fall decorating in my entry way was done! Copper accents and all 🙂
Let me know what you think of this look! I'm pretty much loving it. Time to move on to some more fall decorating. Next up will be my kitchen I do believe!
Until next time…
~ Stacey