I've always loved the look of a dough bowl, but I've never actually owned one before. I decided I wanted one, but I wanted it to be white so I could use it on top of my wood top coffee or kitchen table. So, that's just what I did!
This fall dough bowl idea is so simple, cute and easy to do! You don't have to be a professional to have a beautiful home this fall!
PIN THIS FOR LATER!!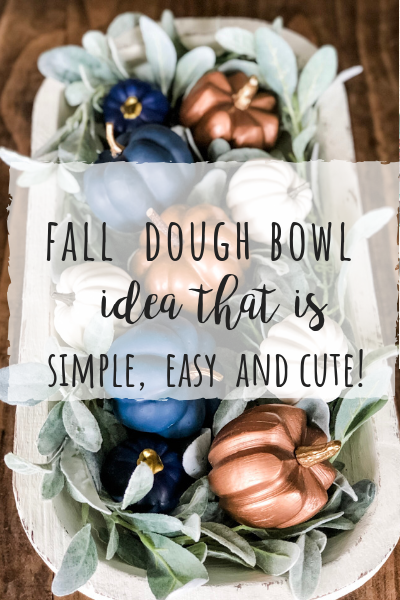 I searched stores and couldn't find this white dough bowl that I had pictured in my head, so when I was at Hobby Lobby and saw a wood one in the fall section for $29.99 plus 40% off…I had a light bulb moment!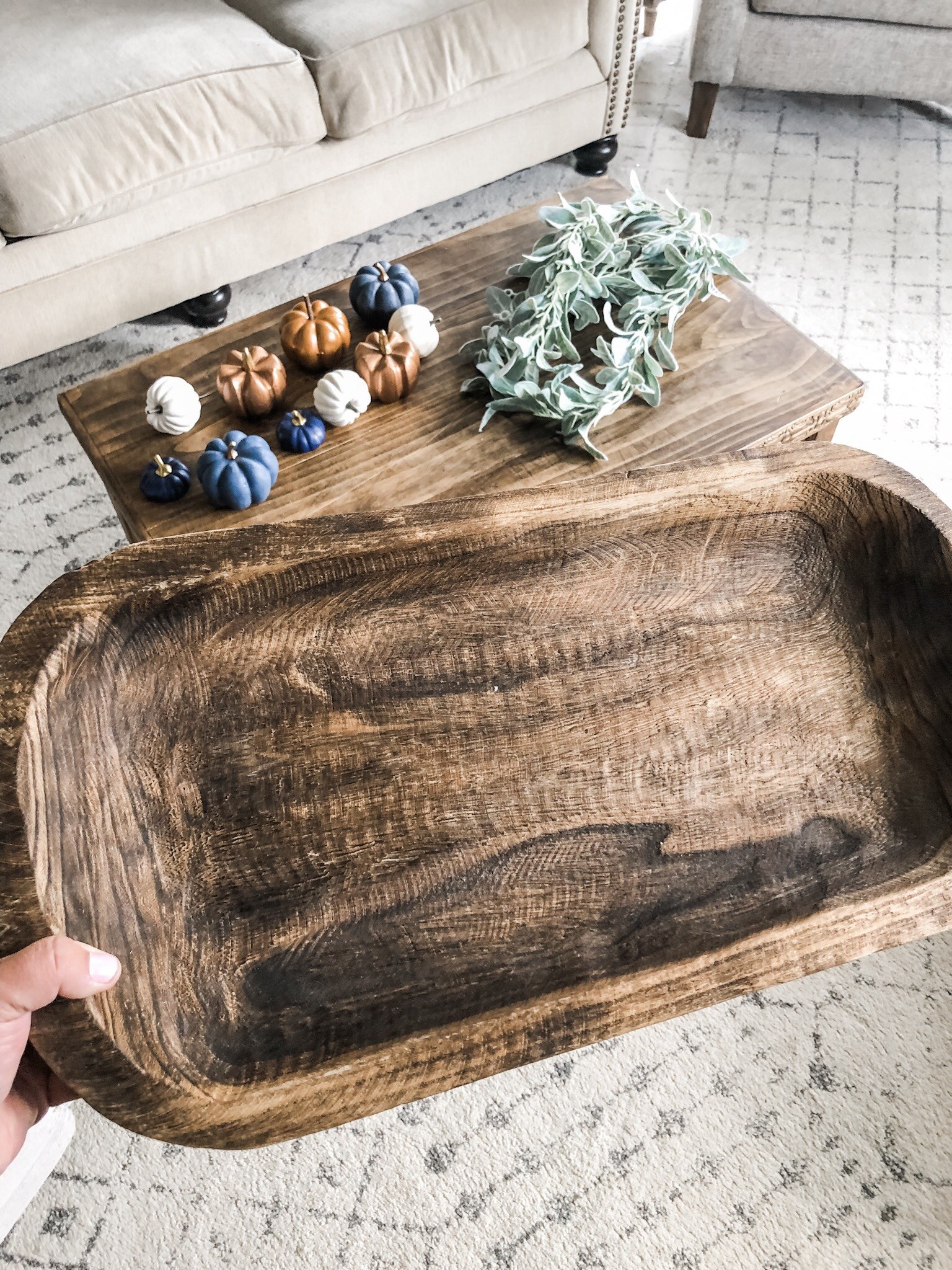 I was going to PAINT my dough bowl and make it white! Now, I'm not painting my grandmas true antique dough bowl here…so nobody panic! Haha!
I used Blackberry House paint (in the color Fresh Eggs) which is my GO TO paint line for furniture and décor projects. You can actually go to their website here and use code Wilshire (all lower case) for 10% off your order and have it shipped right to you! You will LOVE this paint!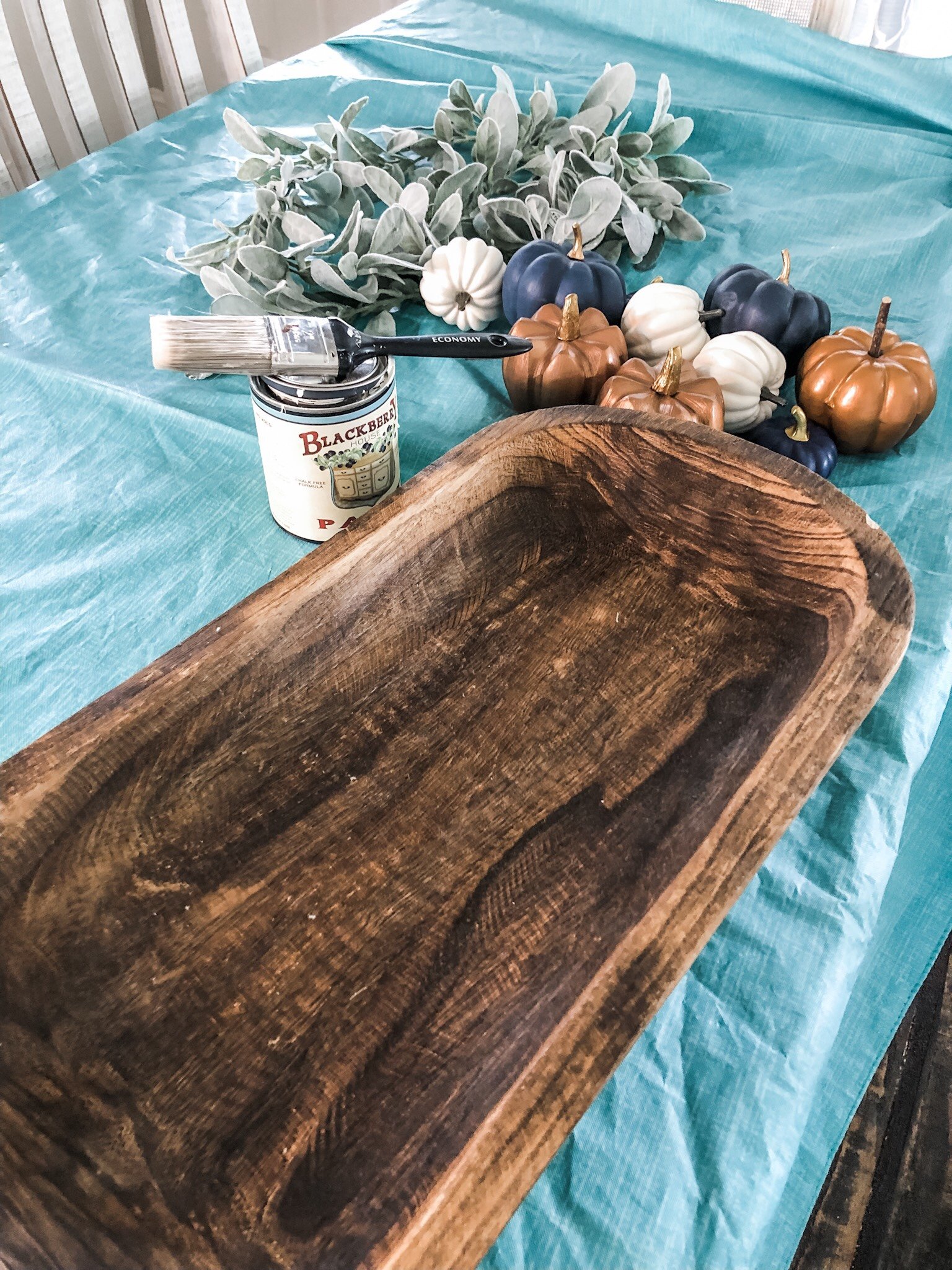 I painted 2 coats all over the dough bowl and then once it dried I distressed the edges with sandpaper.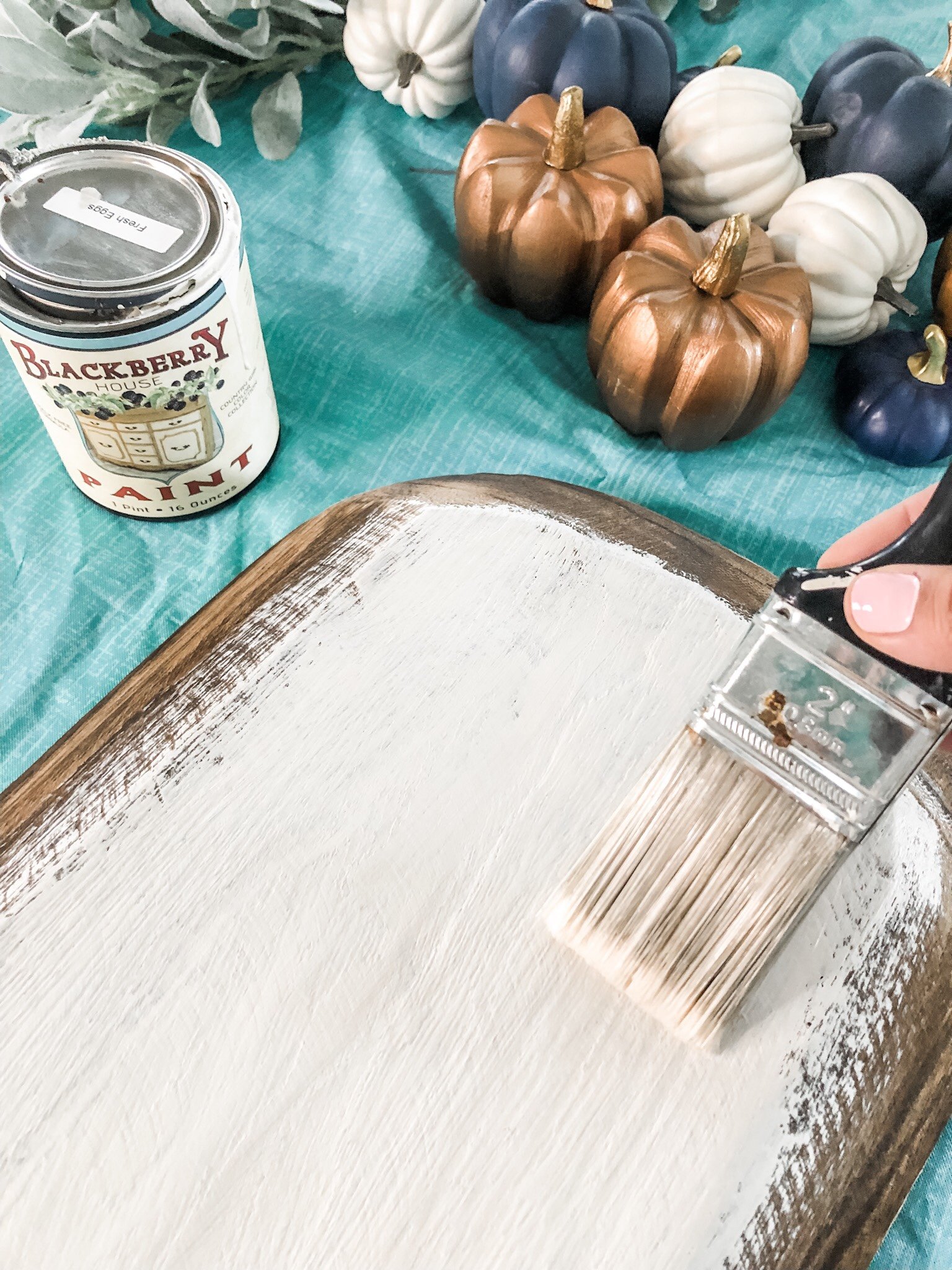 The EASIEST way to style these for fall is to lay some greenery in the bottom first as your base.
I decided to use a lambs ear garland that I got from Hobby Lobby and just folded it in the fall dough bowl. (you could also use stems)
Then, take a variety of pumpkins and just lay them on the greenery. Different sizes and colors work best! YOU CAN WATCH THE FB LIVE BY CLICKING HERE TO SEE ME STYLING THIS!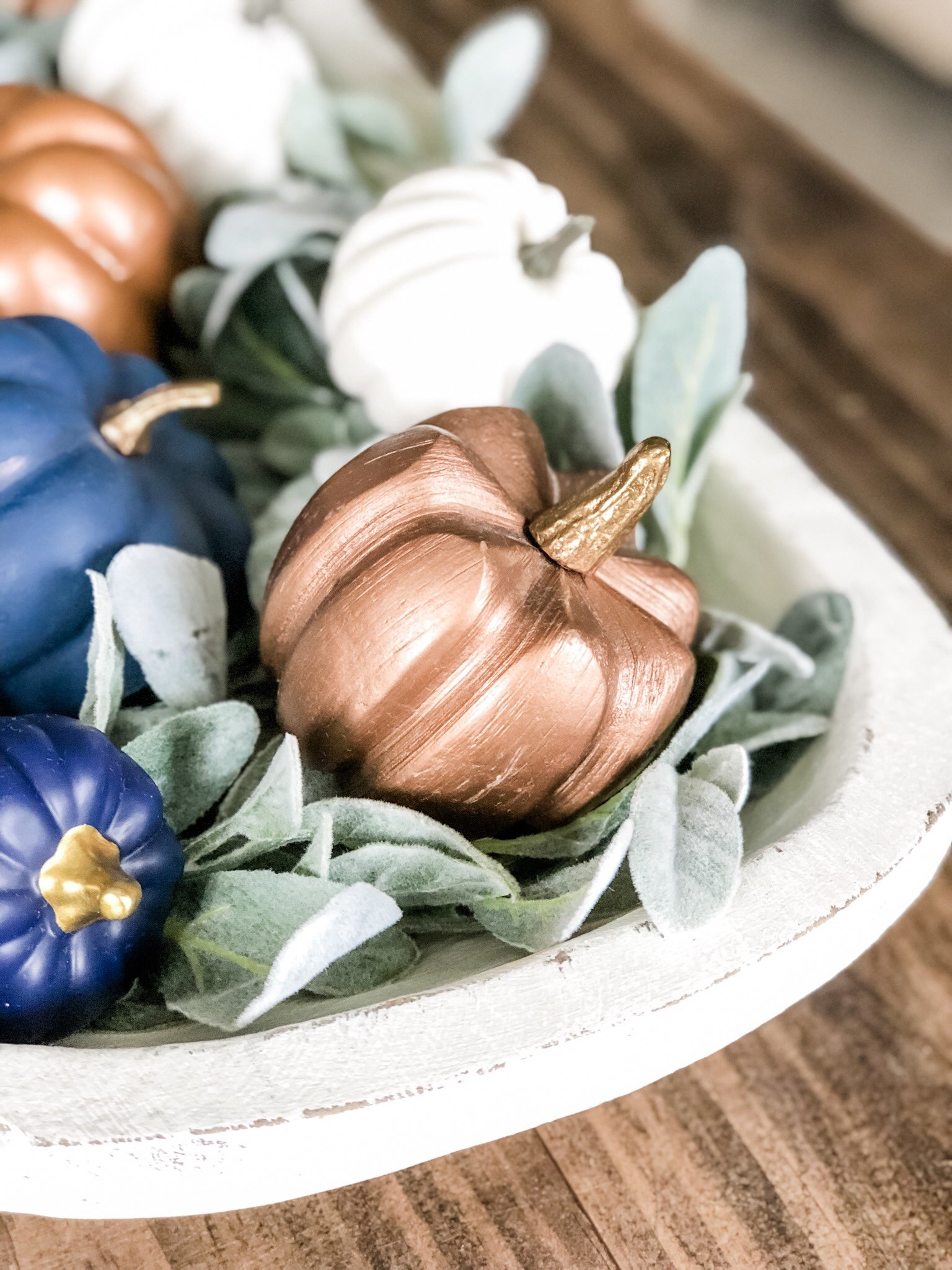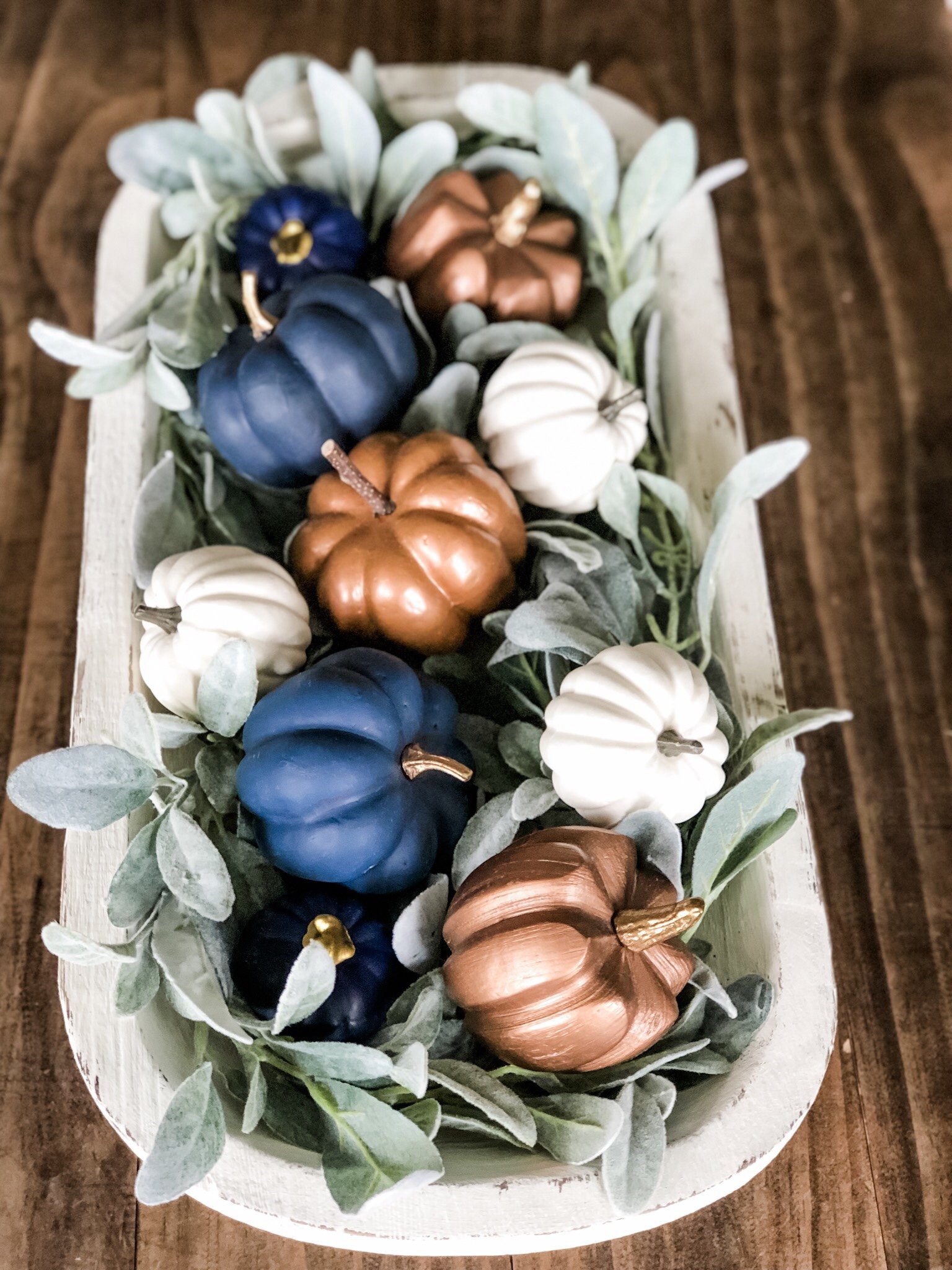 That's literally all I did to get this look! There are sooooo many possibilities with these fall dough bowls. But, I truly love the simplicity of this one.
Be sure and save this and share it with a friend! I know sometimes these types of things can seem overwhelming, but they don't have to be!
Let me know if you like how this turned out! Can't wait to show you the rest of my fall living room SOON!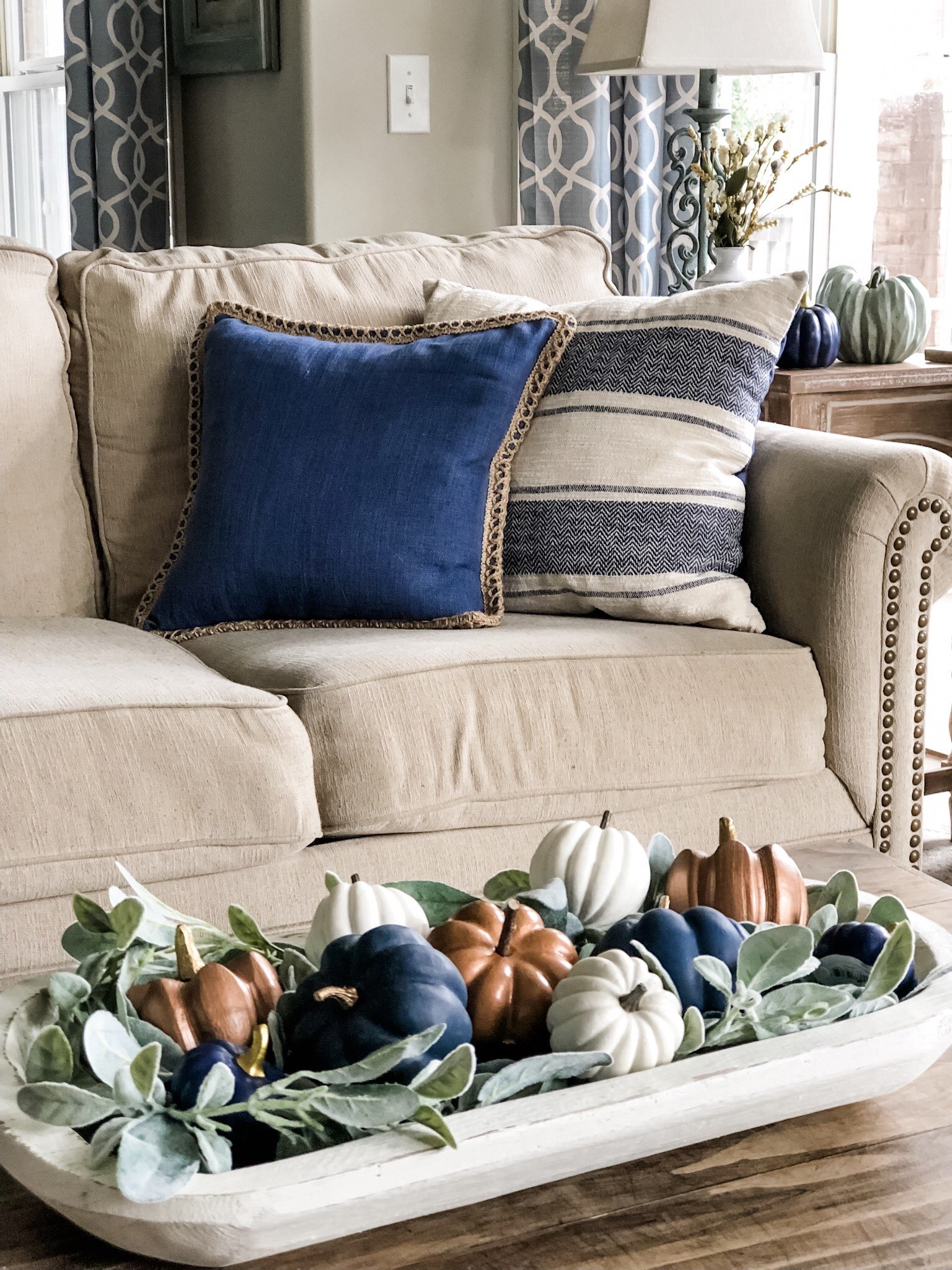 Until next time…
~ Stacey