One of my favorite places to decorate for any season is my fireplace! It is the focal point of our living room, and honestly the focal point of the whole house right now. That's why it gets to be the star of the show 🙂
I knew I wanted my fall fireplace to be full of buffalo check and sage green pumpkins! So, that's exactly what I did! See how easy I transformed this space!
I say it was easy, but I did have one little problem. I didn't have any sage green or buffalo check pumpkins! Haha! Well, finding the buffalo check was no problem at all because they were at Hobby Lobby, Kirkland's and Walmart this year. (The ones pictured here are from Kirkland's!)
Once I had all of those, I added some previous years Fall Décor to fill in. I also got 2 new super cute items from Kirkland's! The harvest sign that you can find here, and the green gourd on the hearth that you can find here! These complete the look of my black, white and green color scheme!
Here it is…and I'm honestly so in love! What do you think?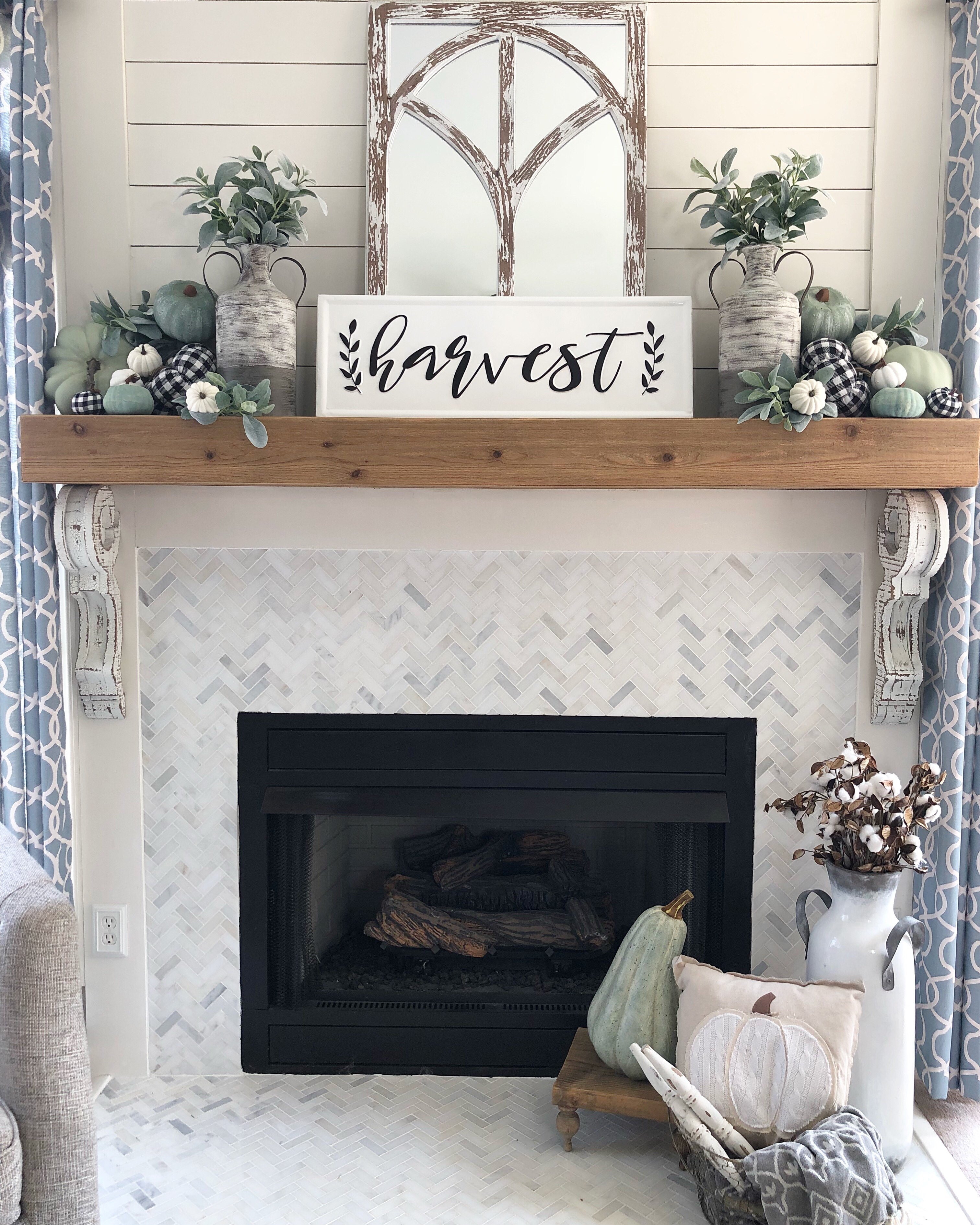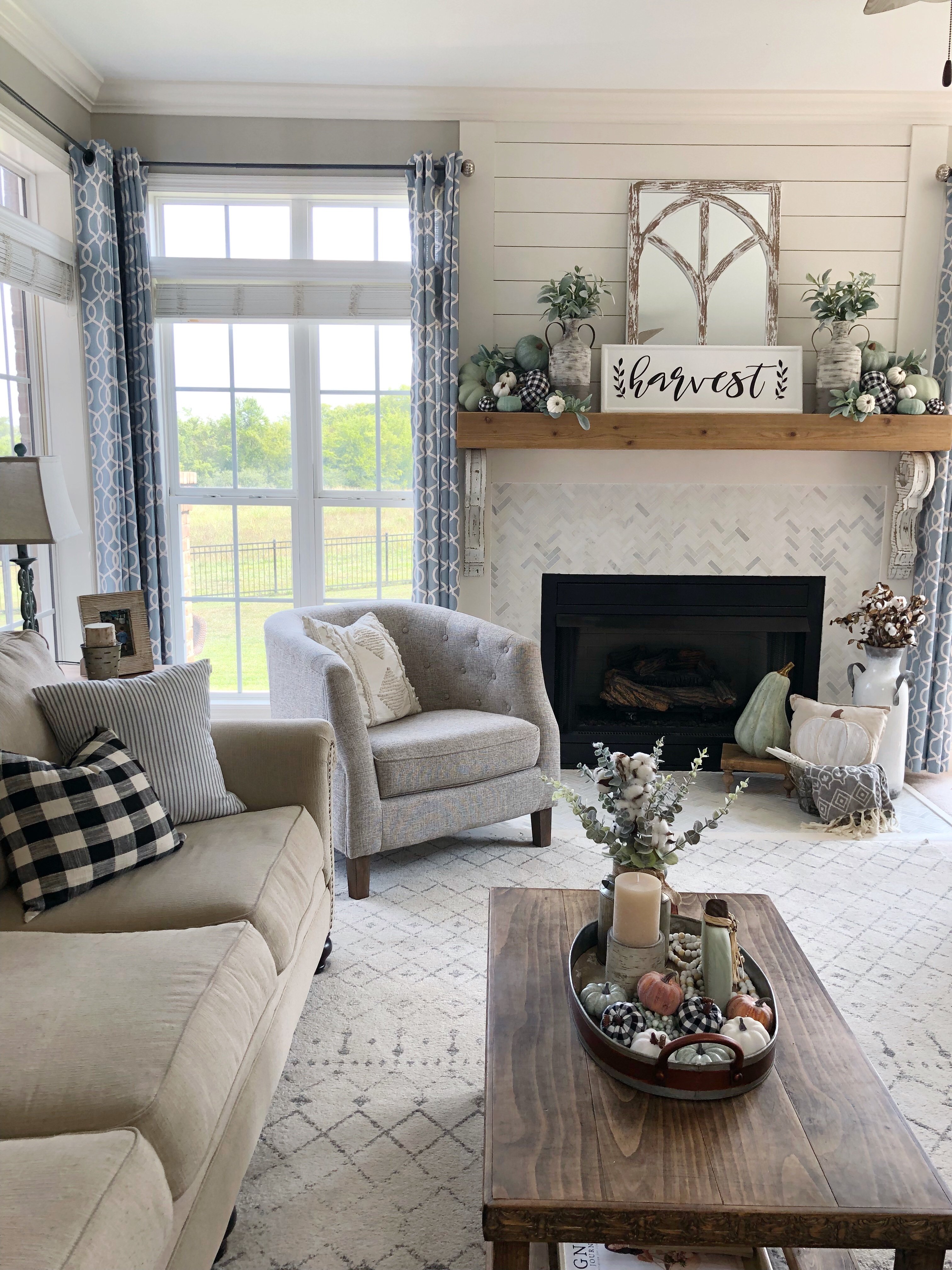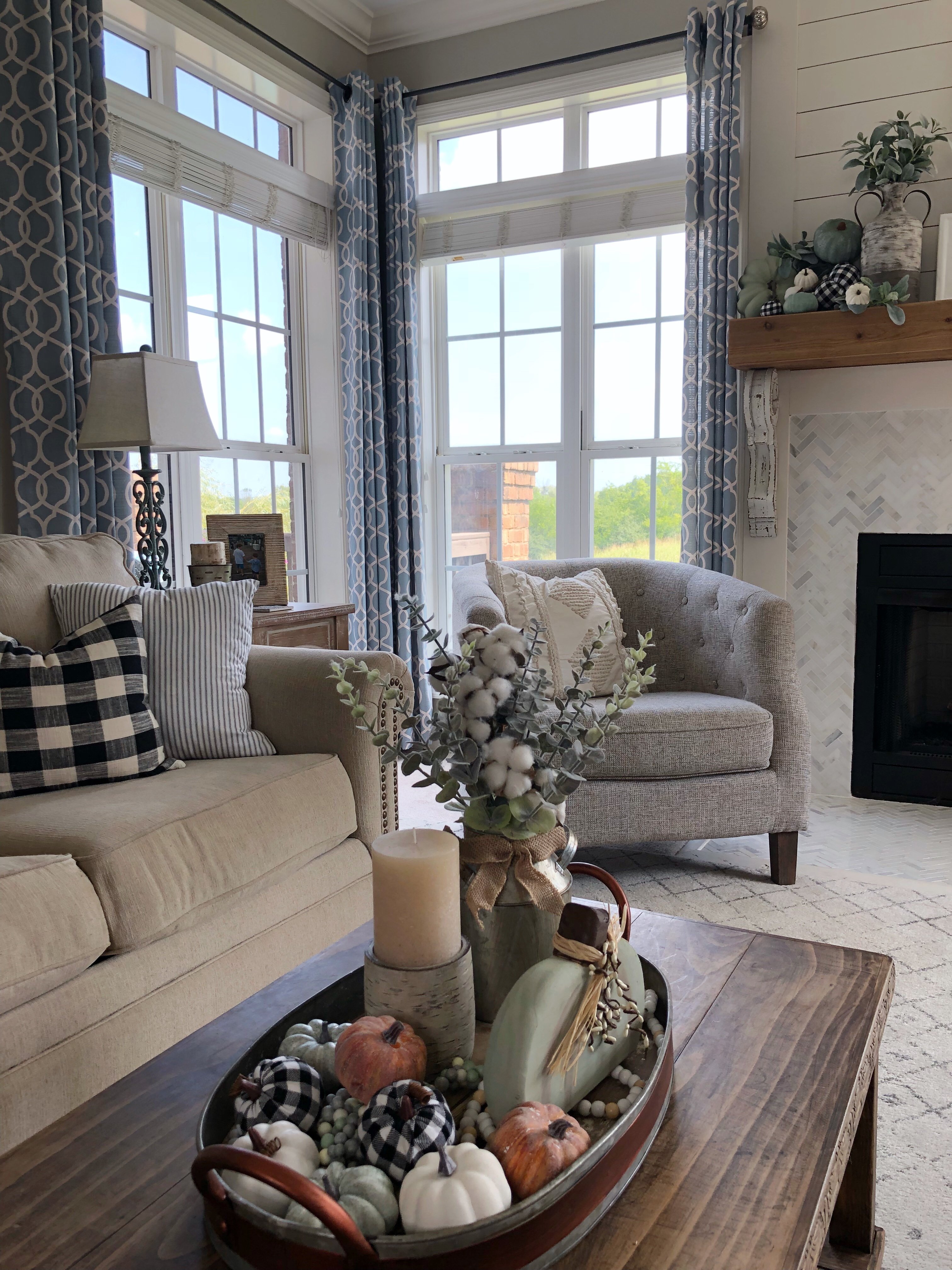 This just shows you that you CAN think outside the box at Fall (and any season). You don't have to stick to traditional colors if you don't want to. What colors are you using this fall? Don't have what you need? DIY IT!!
If you want to join me in my September Fall decorating group…check out Happy Fall Home here! Sign ups are going on NOW and I would LOVE to have you! So much fun in store 🙂
Until next time…
~ Stacey
This post contains affiliate links. Please see full disclosure page for more details.