Happy Fall Y'all! Today my front porch pumpkin dreams came true!
Come see my Fall front porch with cascading pumpkins, mums and all the Fall things! Hope it inspires you today!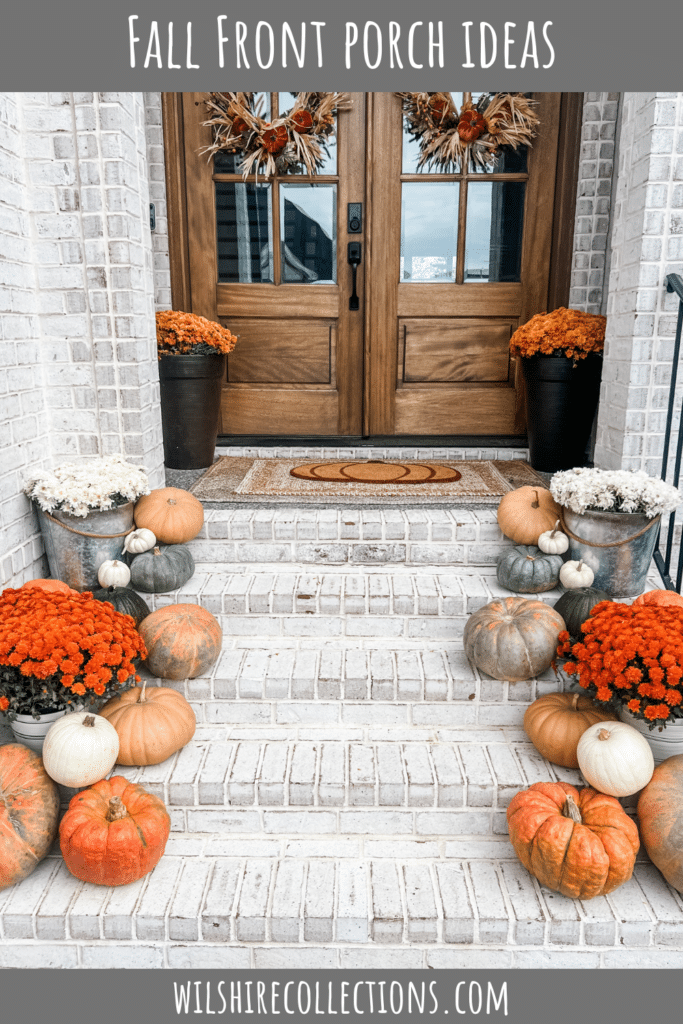 I have drooled every time I've ever seen a picture of front steps with a bunch of cascading pumpkins, so when we moved into our new house this past Spring…I just KNEW I was going to have to make my fall front porch pumpkin dreams come true!
Off to the nursery Anthony and I went to load up 2 carts and the back of his truck. I had so much fun picking them all out, and while I didn't need the pumpkins to "match" perfectly…I did have a plan!
I tried to get pumpkins that were similar in color in sets of 2, that way I could kind of mimic the look on each side. You DO NOT have to do this, but for my symmetrical brain it just helped.
In between the pumpkins I added some smaller mums (that I'm really hoping I can keep alive)! I do NOT have a green thumb! Anyone else in that boat with me?
They sure do look pretty now though and I'm loving them!
Up top on my fall front porch, I've got 2 fall wreaths on my door that I got at Kirkland's! You can get the fall wreaths here!
I ended up layering 3 rugs on the porch and I really like the look. I've had all of them for a while now (pumpkin is from Kirklands last year I think)
In my big planters next to the door I have 2 big mums and I love the pop they bring!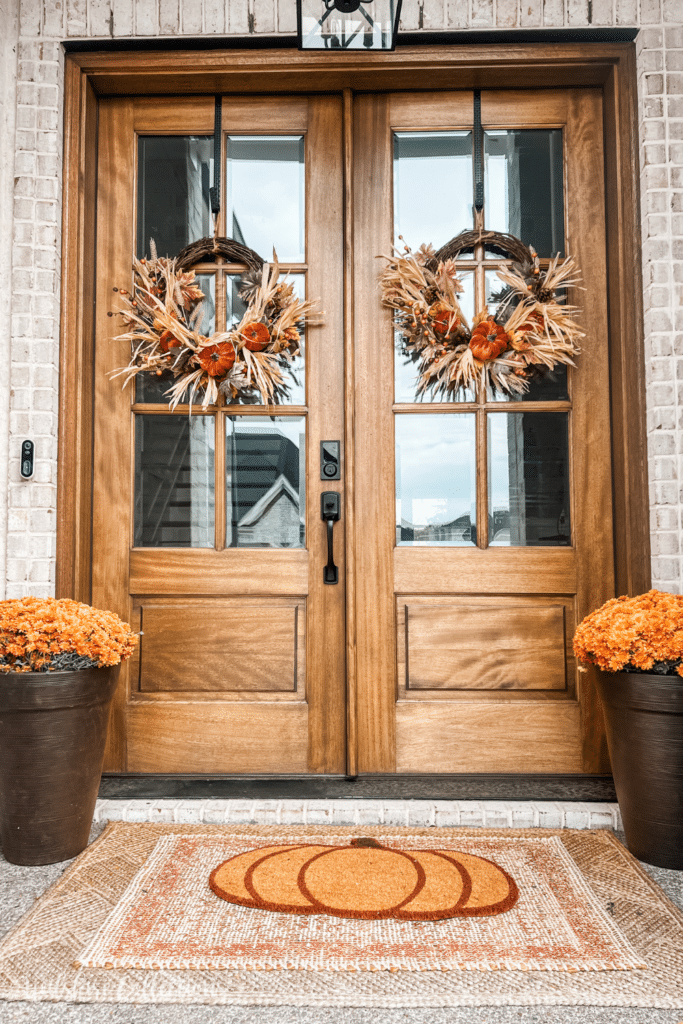 It was fun to mix and match all the different color pumpkins and mums this year! To me, this just screams HELLO FALL!
What do you think?! Are you loving the look of the cascading pumpkins?!
Until next time…
Stacey