I was FINALLY able to do my fall front porch makeover this past weekend. A week solid of rain put me behind in my plan, but I was finally able to go to the local nursery and get my fall game on!
I decorated my fall front porch and filled it with the things I love! Pumpkins, mums, olive buckets and of course…buffalo check!
Here was my haul from the local nursery. FYI- at ours you have to ask for the corn stalks and hay and then pull around to have them load them. I'm sure it's not that way everywhere, but just a tip in case you don't see any of these things out…just ask!
(Oh, and safety first for my pumpkins on the drive home…haha!)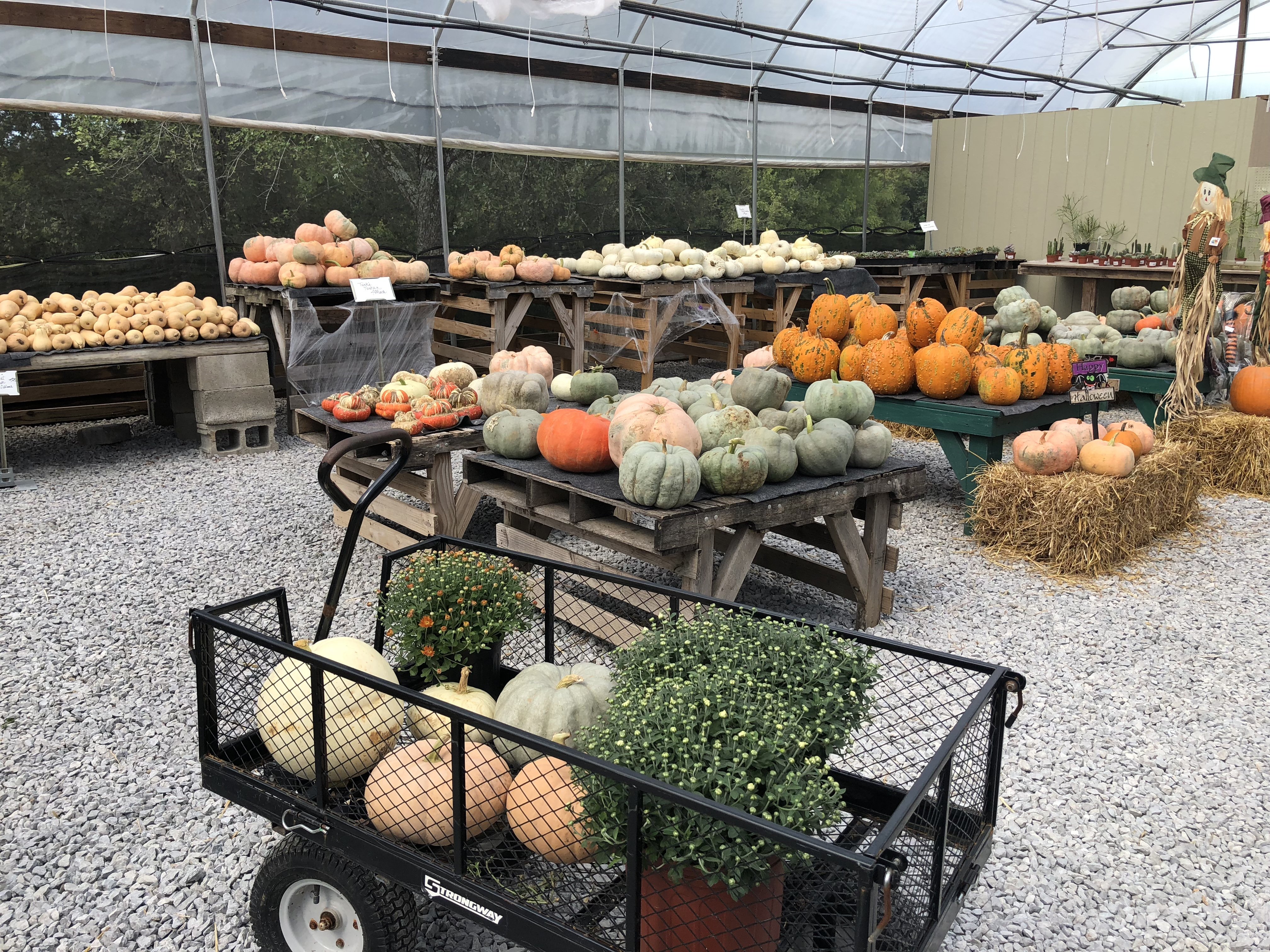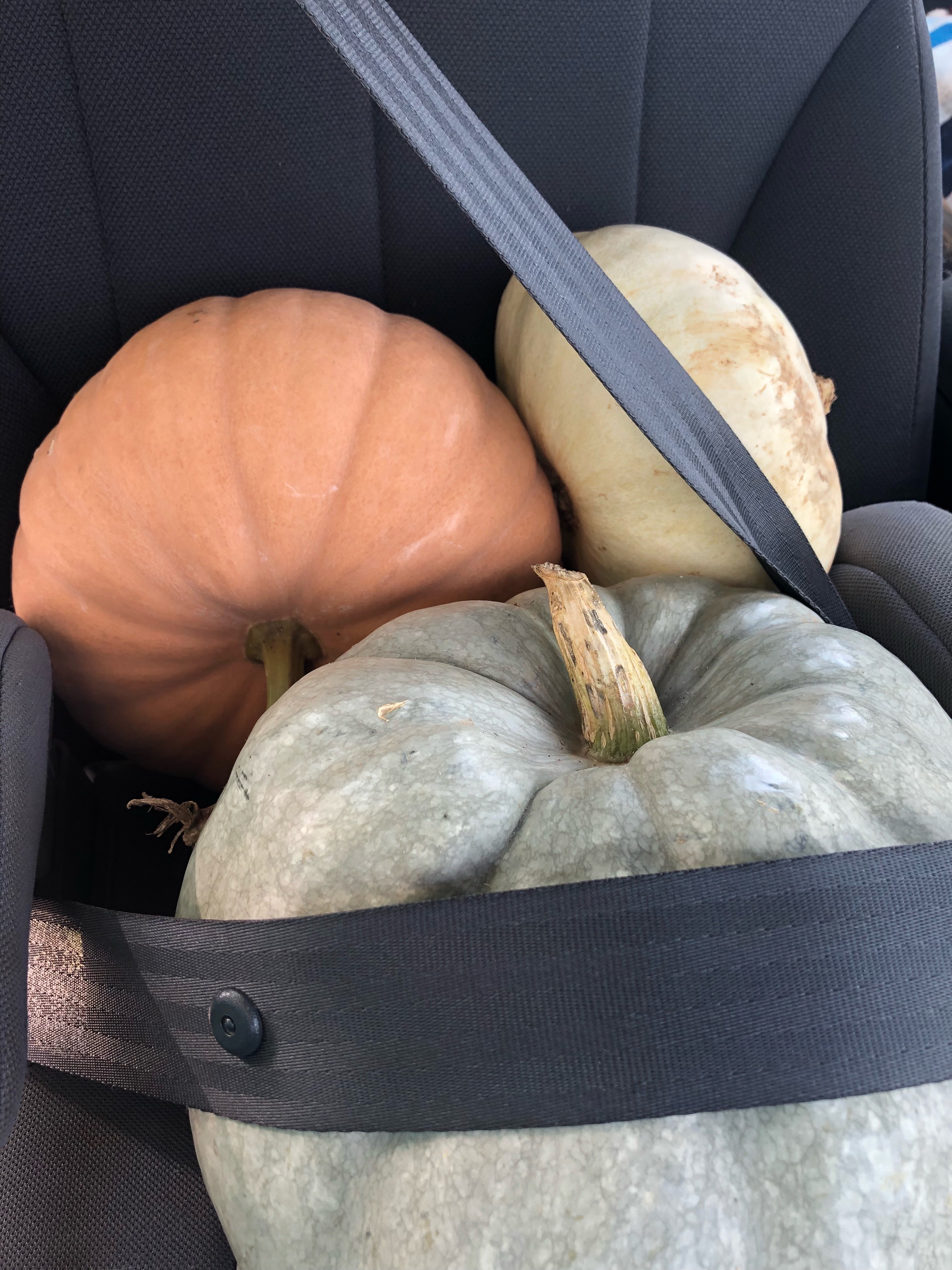 I played around with it until I got my fall front porch just the way I wanted. I don't live in a farmhouse…far from it! But, I wanted to add those farmhouse elements by using the muted tones of pumpkins, olive buckets and OF COURSE some buffalo check!
I'm super happy with how it turned out and I hope you love it also! (I'll source some items below for you!)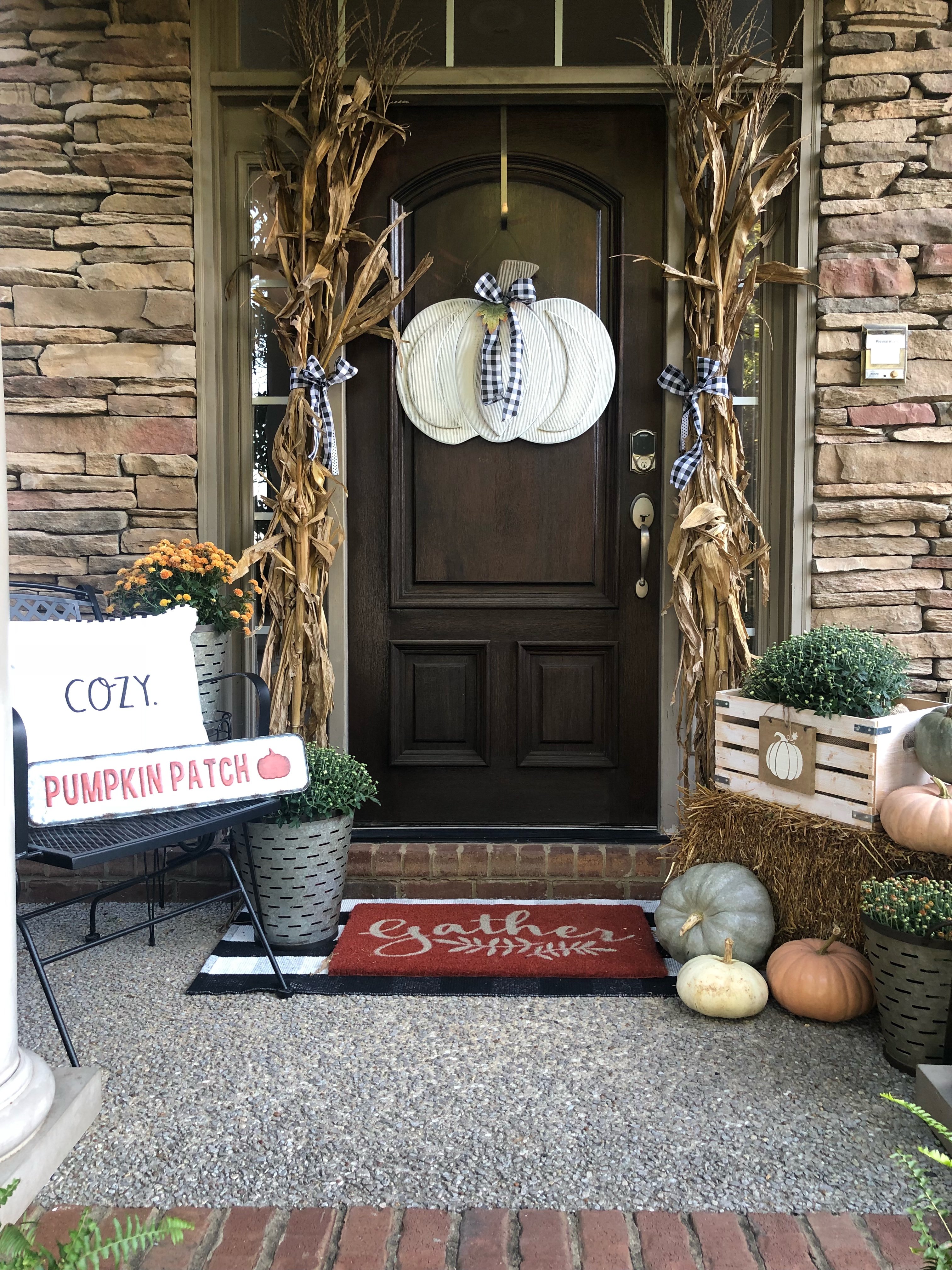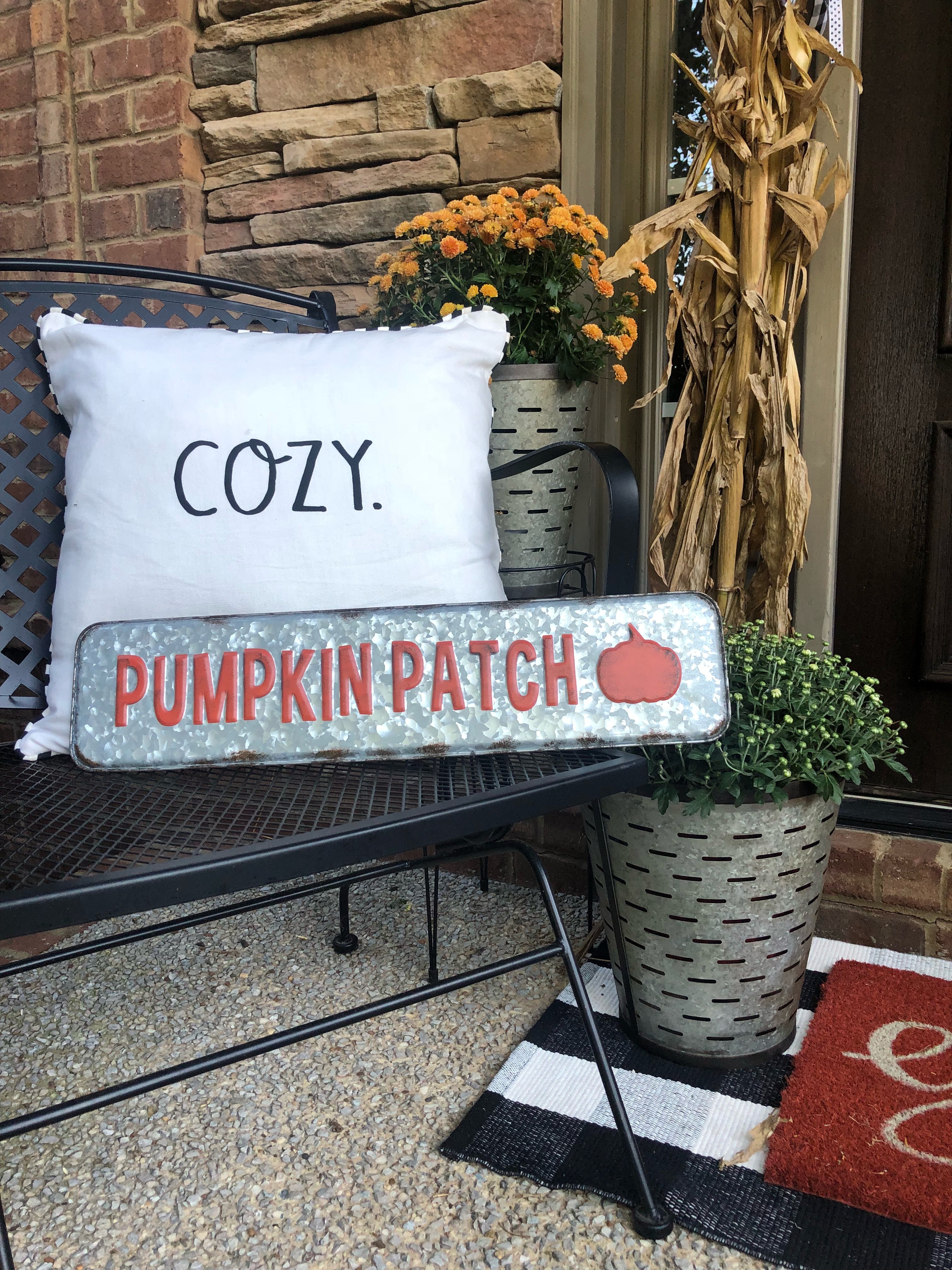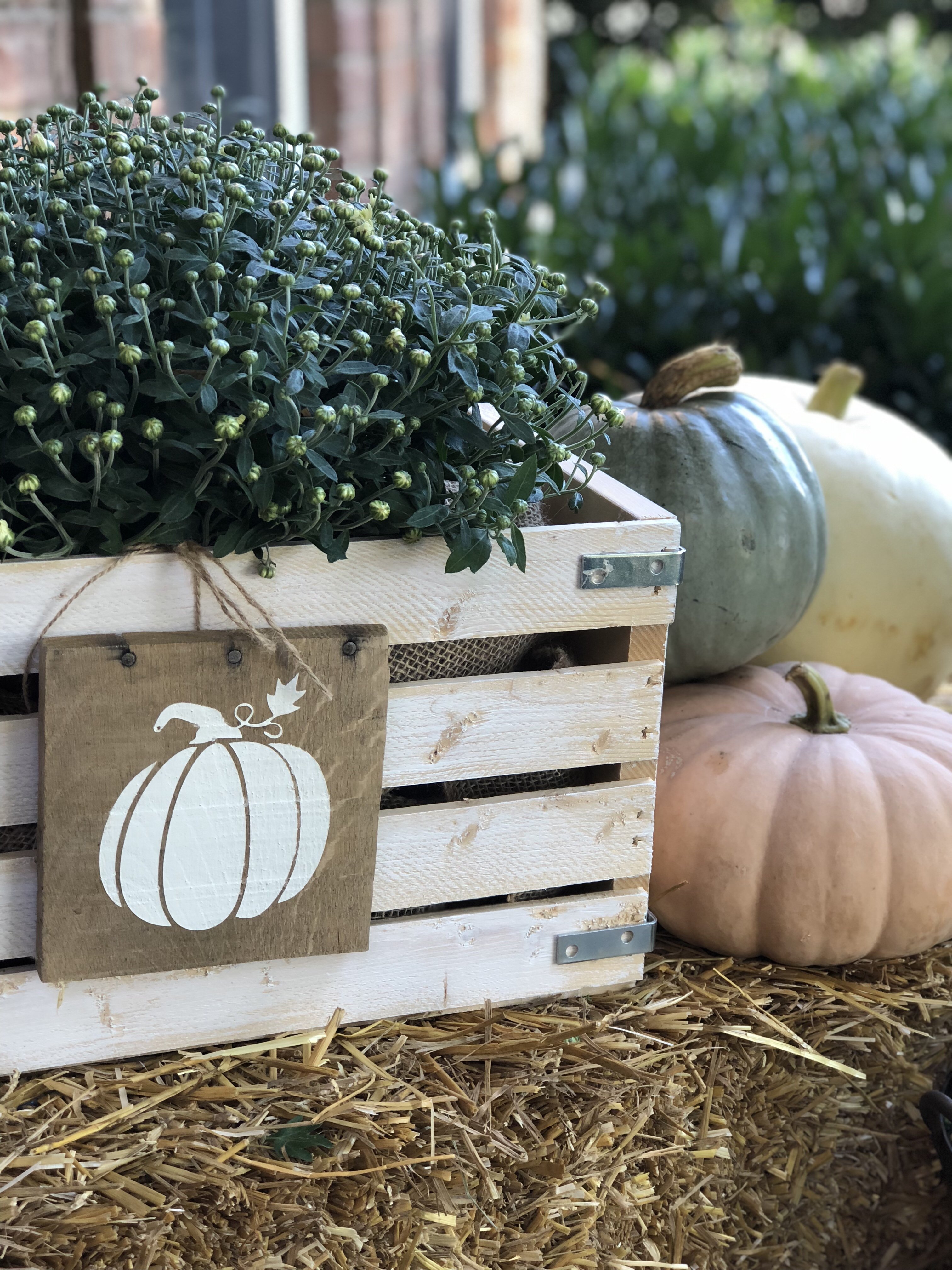 The buffalo check mat is from Amazon and you can find it here.
The gather mat is from Kirkland's and you can find it here.
The Cozy Pillow is from the Rae Dunn line at Kirkland's and you can find it here.
The pumpkin patch sign is from Kirkland's, but I couldn't find it online.
The white pumpkin on the door was from Kirkland's a few years ago and they no longer have it.
The crate was a DIY project I did in my fall group, but the cute little sign I added to it is from my talented friend at Anchored Soul Designs! Check out her fb page and signs here!
The olive buckets I've had for a while, but you can find some similar here!
Hope that was helpful. Let me know what you think of my fall front porch makeover with a farmhouse and buffalo check twist 🙂 I love having that small pop of my favorite pattern added in!
Until next time…
~ Stacey
This post contains affiliate links. Please see my full disclosure page for more details.