Well y'all, I've been waiting for this day for 6 weeks now! I can finally show you my FULL Fall living room…including my brand new rug!
Come see my fall living room all decked out for the season and hopefully it will give you some ideas and inspiration!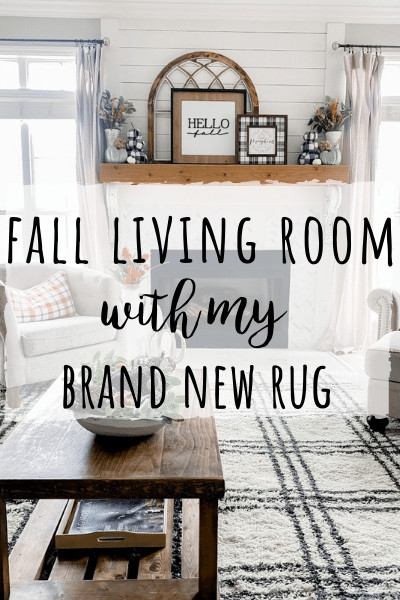 It's kind of a long story, but I ordered this rug from Walmart online about 6 weeks ago. My order got canceled and refunded (for a mysterious reason that I still don't know). I was so bummed, but a couple weeks later I decided to try again. So, I did…
AND….it finally came!! And you know what, I think it was worth the wait!
YOU CAN FIND IT ONLINE AT WALMART BY CLICKING HERE!
Here's the first little peek! What do you think?! I loved our old rug, but I had it for so many years that I was just ready for a change and this paid was calling my name!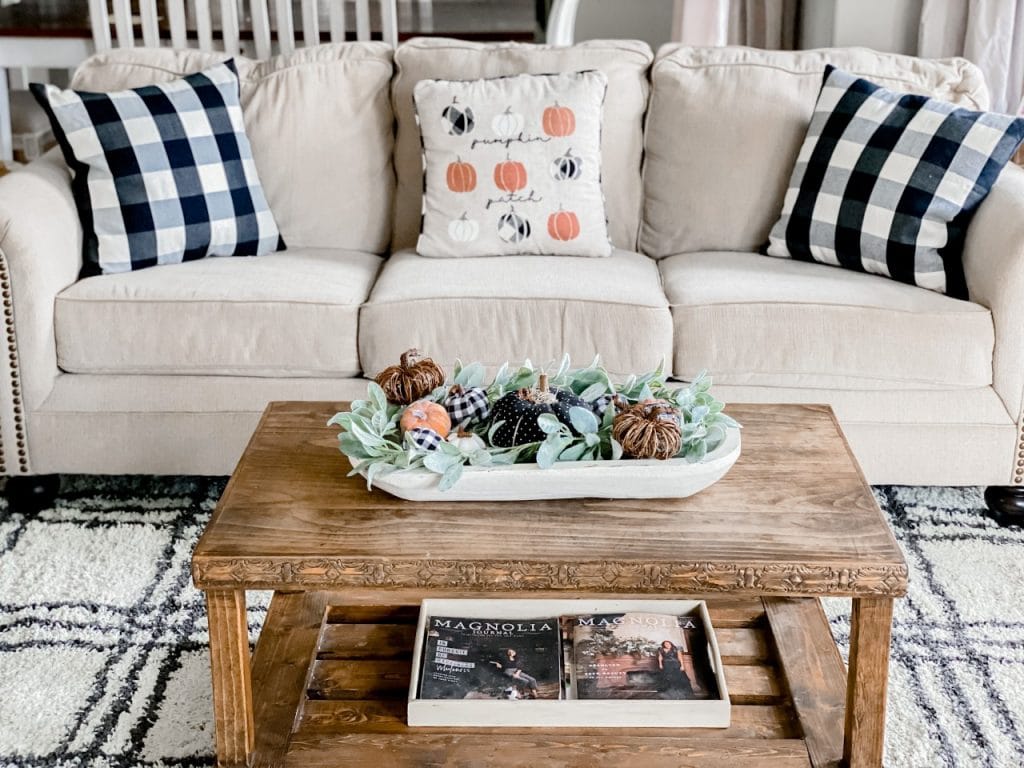 It's hard to tell here, but it's ivory and black (but it's honestly more like a super dark charcoal gray which I actually prefer). And YES…we have carpet in this room and put a rug over carpet. The reason I love a big rug in here is to COVER the carpet! lol
Here are a couple of shots of the whole fall living room. What do you think?! Of the decor AND the new rug?! I AM IN LOVE!!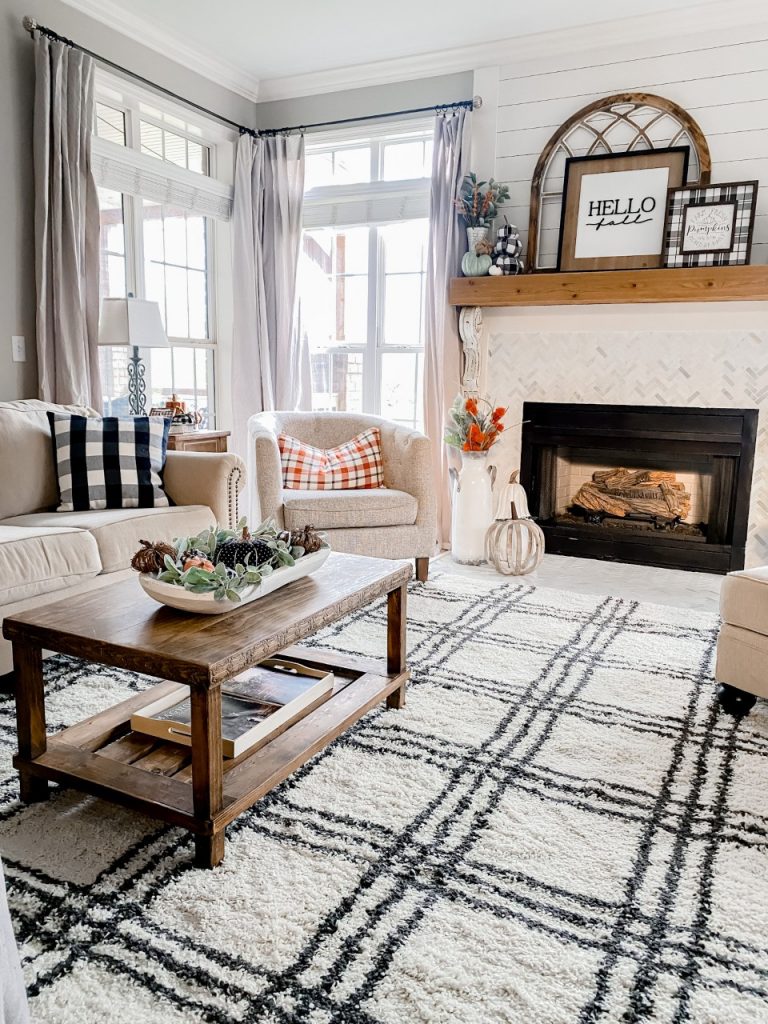 And…best of all sweet Bailey girl approves! It's been a long time since I've had a "shag" type rug, but in my opinion it is soft, cozy and just right!
Disclaimer: I have a friend that ordered this rug and it took a long time for her to get it too. But, a follower ordered it and got it within days. So, just be warned that I don't know how quick it will come- but in my opinion, it was worth the wait! HERE IS THE LINK ONE MORE TIME!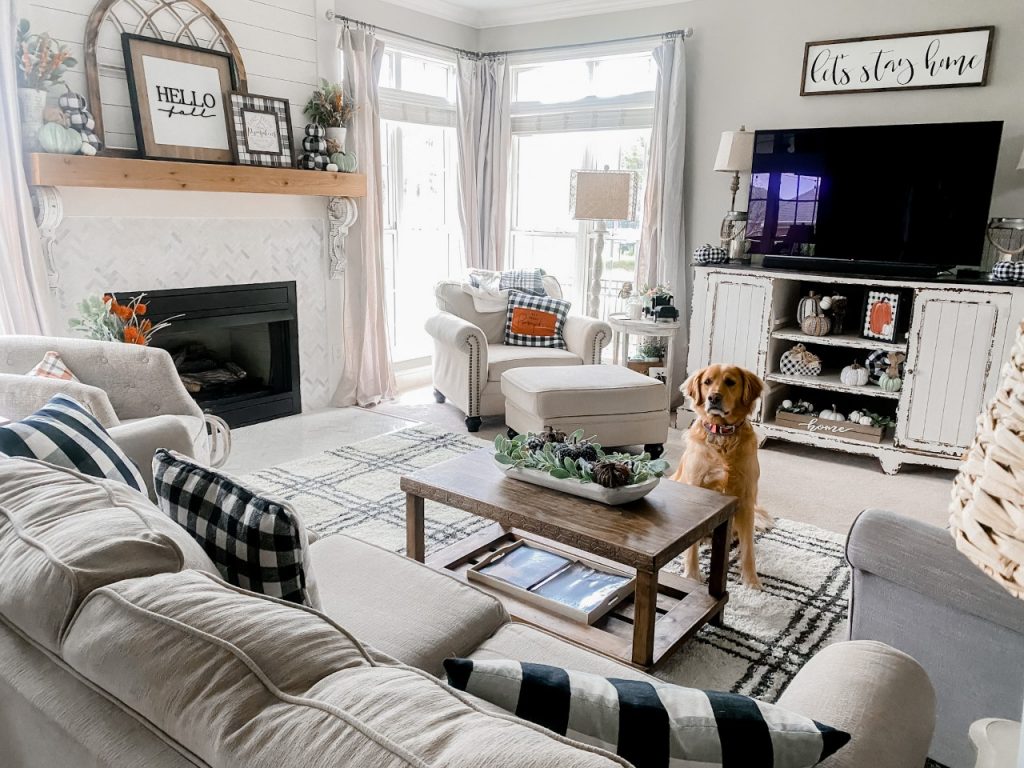 Until next time…
Stacey