It's Friday! Today is all about some amazing Farmhouse Finds! I hope to start sharing some great items for your home every Friday that I love and think you will love too. As I've mentioned a time or two, I LOVE to shop! I unfortunately don't have a money tree in the back yard, so I have to reign it in at times and restrain 😉 But when I can, I shop. And I look for great deals and things that I truly love to bring into my home. I shared with y'all here my favorite places to shop, but the list is so much longer than that! One of my favorite local stores is The Faded Farmhouse. They have 2 locations in Columbia and Arrington, TN.
Who doesn't love some good farmhouse finds?! I have been a part of The Faded Farmhouse in some capacity or another for over 3 years. I've watched it grow, flourish, expand and truly turn into something beyond amazing. I feel blessed to be even a small part of the puzzle. The only downside to this is that EVERY TIME I go to drop my items off I can't seem to walk away without a little something! Or maybe that is a plus side 🙂 If you are a fan of Fixer Upper and Magnolia Market, you will be a fan of The Faded Farmhouse! Trust me! If you are local or even semi-local, you must find a time to go check both locations out. The good news for y'all that aren't local is that they have an online store as well! And the best part is it's only $5 shipping all day, every day! Woo-hoo! You can check them out at https://thefadedfarmhouse.com/ and on Facebook and Instagram.
Here are 5 amazing Farmhouse Finds currently on their website that I can't live without, and I don't think you can either 😉 And all of them are under $45!! (All items available at time of posting, subject to change in price and availability) Click on the link above the picture to be directed straight to the site. Shop the entire site for all kinds of fabulous farmhouse finds!
These vintage inspired tobacco baskets are adorable and will bring the perfect touch of farmhouse to your home!
Vintage Inspired Tobacco Baskets
This scale would be SO amazing on a kitchen counter!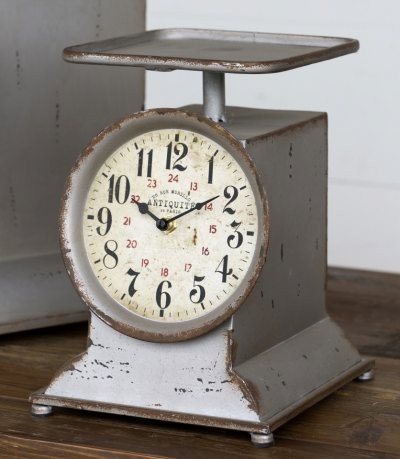 I'm obsessed with these wood slices I've been seeing used everywhere lately! They can elevate your décor or be tied into a place setting on your table!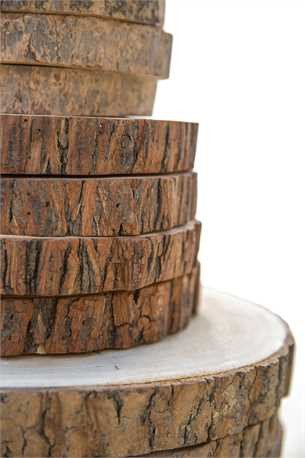 Cotton, cotton, cotton! Can't get enough and this new cotton they have with the greenery is PERFECT for Spring!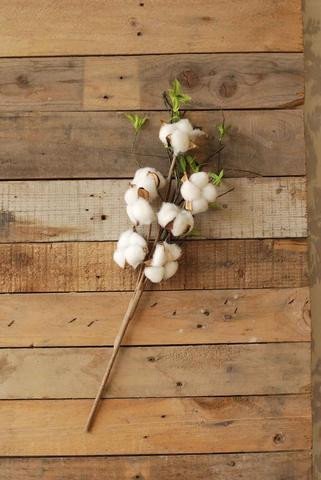 Everyone loves an Olive Bucket, right?! Well, this cute ones hang on the wall and would be perfect with greenery or florals in them!
Here  are some shots from around both of the stores! Aren't they dreamy?!
Be sure to check out my last post on Farmhouse lights for some great pendants and chandeliers!
Happy Shopping and enjoy your weekend!
~Stacey