Who doesn't love a good pillow, or two, or twenty?! I know I do! Pillows add so much to bedrooms, living rooms, mud rooms, couches, chairs, the list can go on and on.
Farmhouse Pillows are where it is at in the pillow world right now! Have you ever been scrolling through IG and  seen something so beautiful it literally stopped your scroll? I sure have, and it has resulted in some pretty amazing people to follow. They have me wanting to order one of everything!
For this round of Friday Finds, I thought I would share 5 of my favorite handmade makers of farmhouse pillows with y'all! Plus, I think it is SO important to support other small business owners!

First up on the Farmhouse Pillows tour is my friend and fellow vendor at Fireflies, one of the stores where I sell my items in Spring Hill, TN. Angelique owns LovedBird Creations and is crazy talented, super sweet and makes the most gorgeous pillows! I love this one she did for Liz over at Desert Decor. She's one to follow too with her beautiful feed!
 You can follow LovedBird on Instagram here and click on the link above the picture to go straight to her Etsy page to shop! I love the quality of her pillows and I love being able to support someone local in my community! I have one on order right now with LovedBird and I'm SOOO excited about it and can't wait to share. Also, stay tuned for something fun I have in the works with this awesome little shop 🙂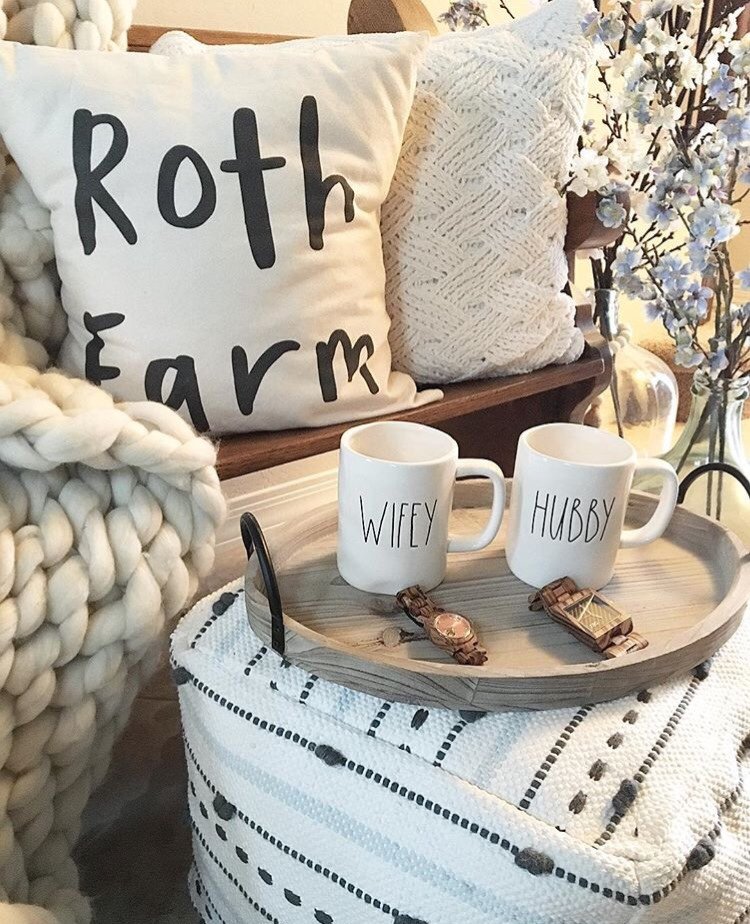 Next up is With Lavender and Grace. When I first saw these pillows show up in my IG feed, I knew that one day I MUST own one! Her grain sack style pillows are just so beautiful! I just can't decide which is my favorite, which means that she has a ton of beautiful choices! You can follow her on IG here and click the link below to head to her website and shop!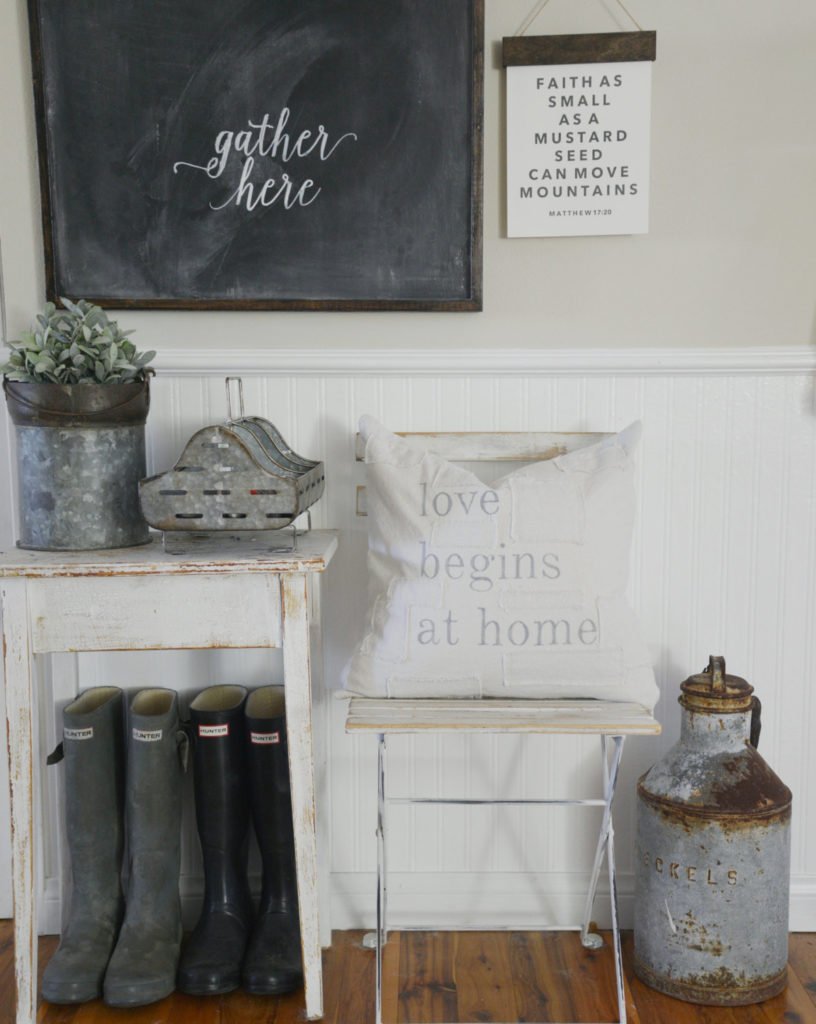 Porter Lane Home is another one I discovered through IG here. So many beautiful styles and sayings, you can't go wrong!! If you are a farmhouse lover, this White + Shiplap just might be the one for you! Yes, please…I'll take one! Click the link below to be taken to her Etsy page where you can browse and drool!
Porter Lane Home Pillows on Etsy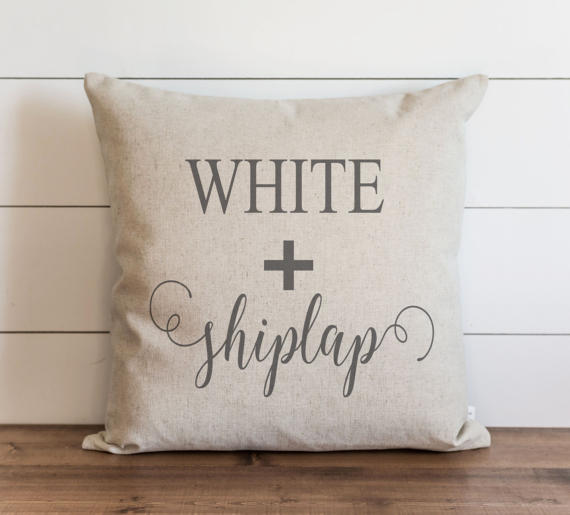 Cover Love Pillows is up next on the list and her Linen and Ink pillows are too cute! I love this one pictured here for Spring.  You can follow her on IG here and click the link below to be taken to her Etsy site to shop! I think I deserve a Spring pillow, right?!
Cover Love Pillows on Etsy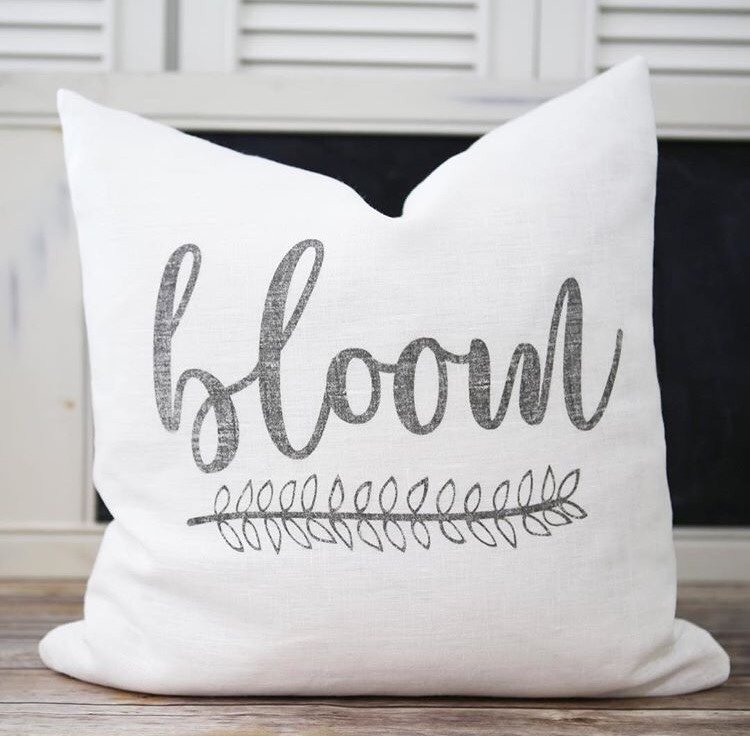 Lastly, I stumbled upon these handmade Linen stripe pillows on Amazon that would be so pretty to mix in with some of the other styles above. These are made by Jody Kay Handmade goods and sold on Amazon. She has several colors and styles available, to fit in with any décor or color scheme! I'm trying to decide which one I love the most!
Linen Stripe Pillows on Amazon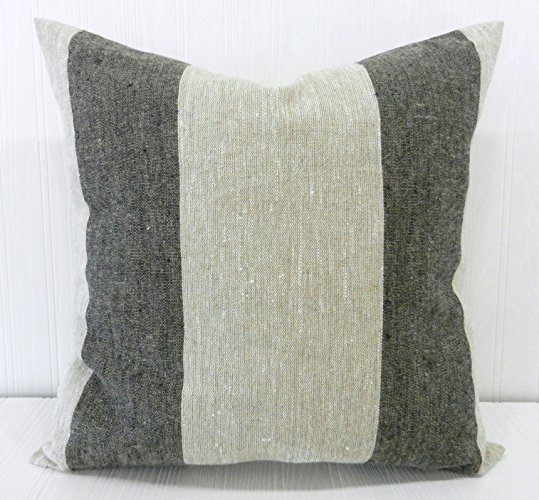 Does anyone else have a true general pillow obsession like me?! If so, TJMAXX IS YOUR FRIEND!! Like literally, I have to AVOID the pillow aisle(s) there sometimes because I'm just not strong enough. I would switch out all the pillows in my house monthly if the budget allowed 😉 See, it's a real problem y'all.
Anyone else, Anyone? Say I'm not alone as I'm over here drowning in a pile of my bedroom pillows. Ahhh…you know what this pile is missing?! A FARMHOUSE PILLOW! Stay tuned, because it won't be that way for long! Because of…my problem…eek! ??
Omg! I just figured out how to add an emoji to my blog that's not just a smile or a wink. This literally may have changed my blogging life as I know it  ?????? Or is that not blogging appropriate?! Hmmm…don't know… ?
Do you have a pillow problem? If so, where are the best places you have found farmhouse pillows or just pretty pillows in general? Share it with the masses in the comments below! I would love to hear from y'all!
To see some of my previous Friday Finds posts, go here, here, here and here!
Until next time….
~Stacey
This post may contain affiliate links