I have ALWAYS had to get creative when it comes to decorating my tiered trays and needing something to "elevate" some of my décor. You wouldn't believe the random things I've used to do so. Haha! I finally decided it was time to make something a little more official!
This Farmhouse riser DIY project is so super simple, but the results are adorable AND functional! Come see what I did to get this look.
You can honestly use any type of round or square piece of wood for this farmhouse riser DIY and make them as big or as small as you want. I prefer the small ones for things like trays, but the big ones are cute to just stand alone with décor on them.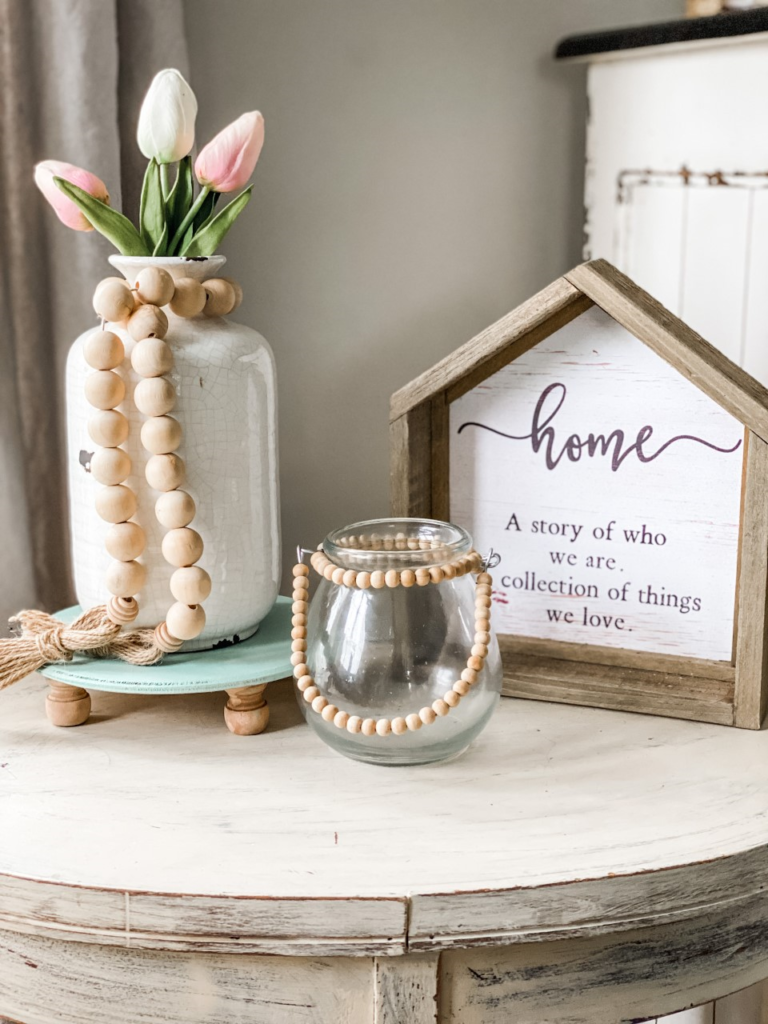 Here are some of the supplies I laid out before starting. Most wood came from Hobby Lobby as well as the pieces I used for the "feet" of the farmhouse riser. Some came from Walmart too I believe. (caps, finial dowels and candle cups all will work fine )
I started off by watering down some brown acrylic paint and rubbing it on the wood and the legs with baby wipes. This gives the appearance of stain when you do this (without the smell of stain). I wanted to do it on the wood also so that I could distress it at the end.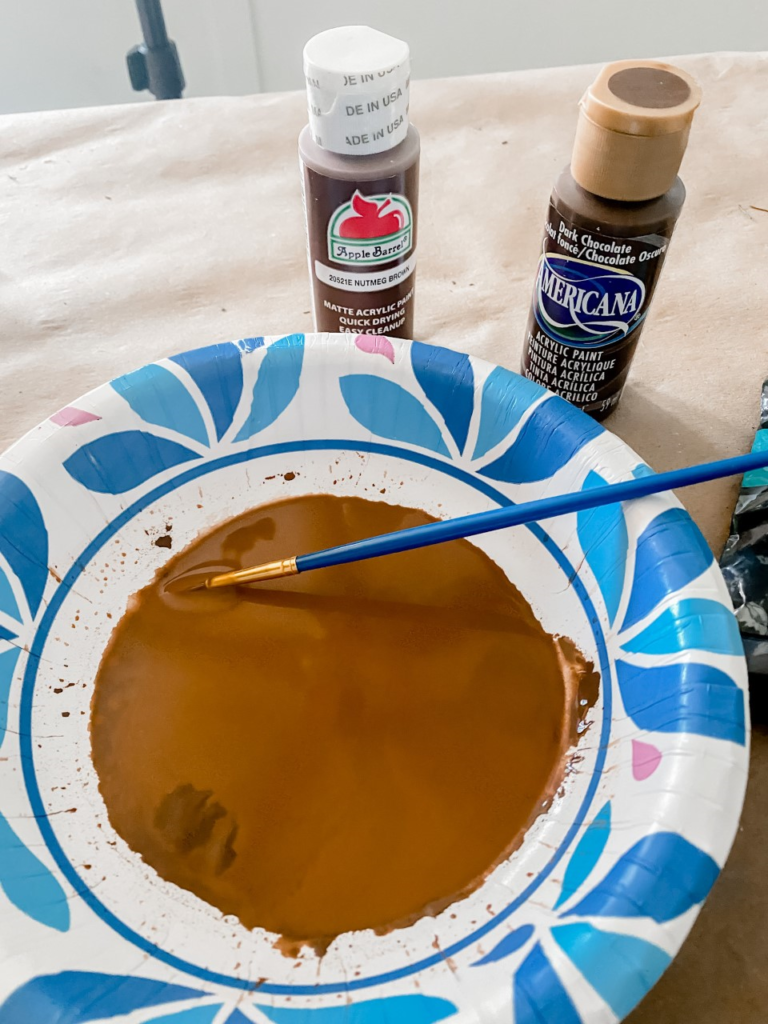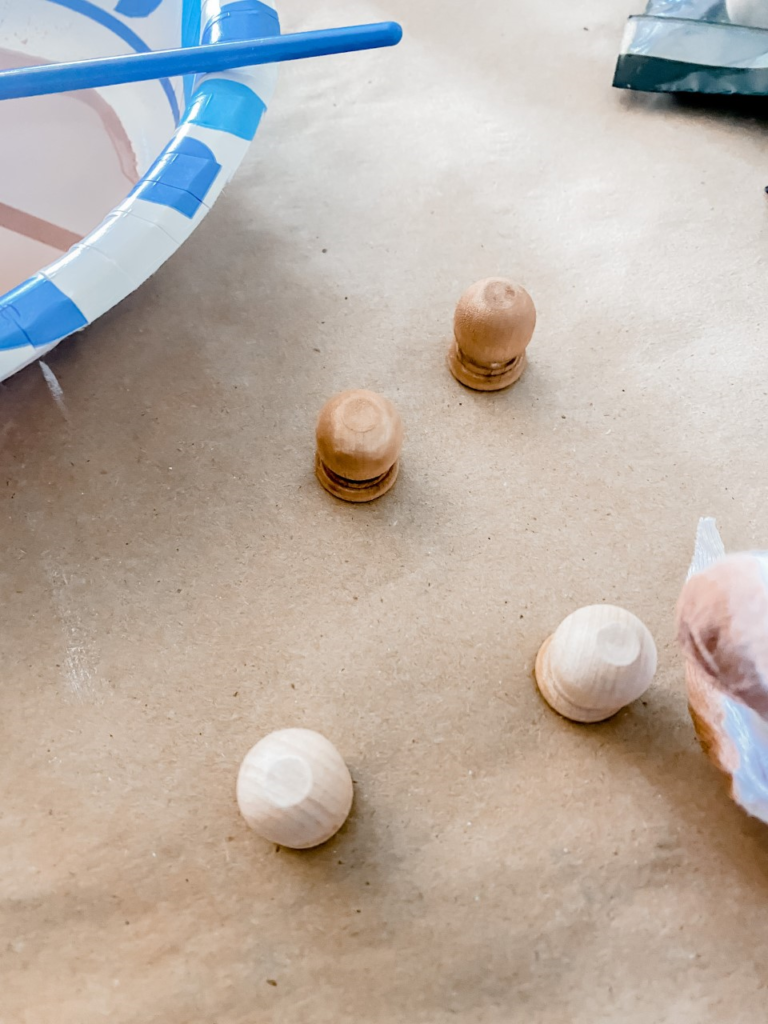 Next I just painted the wood until it had the coverage I wanted. You can use any type of chalk paint or acrylic paint for this part! The possibilities are endless.
Once that was done, I simply hot glued the little "feet" onto the bottom in the four corners. How easy is that?! These will be perfect to just add under décor pieces for cuteness OR they can be functional in things like tiered trays.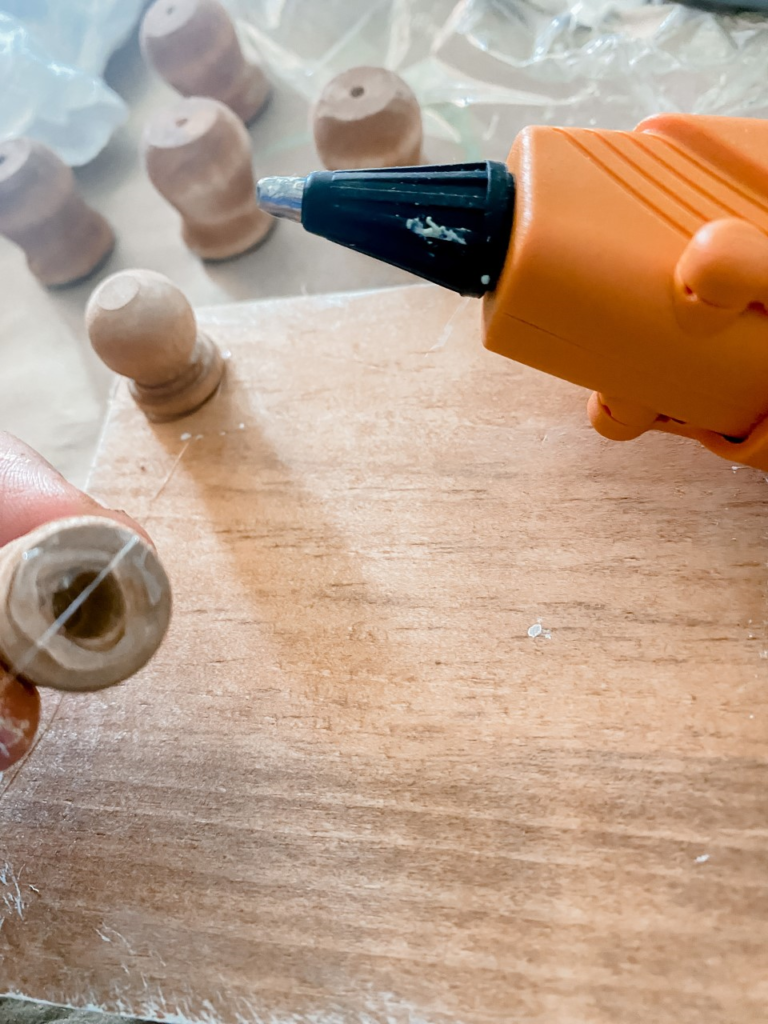 I did go around the edges and lightly distress with a sandpaper block, but you wouldn't have to do that.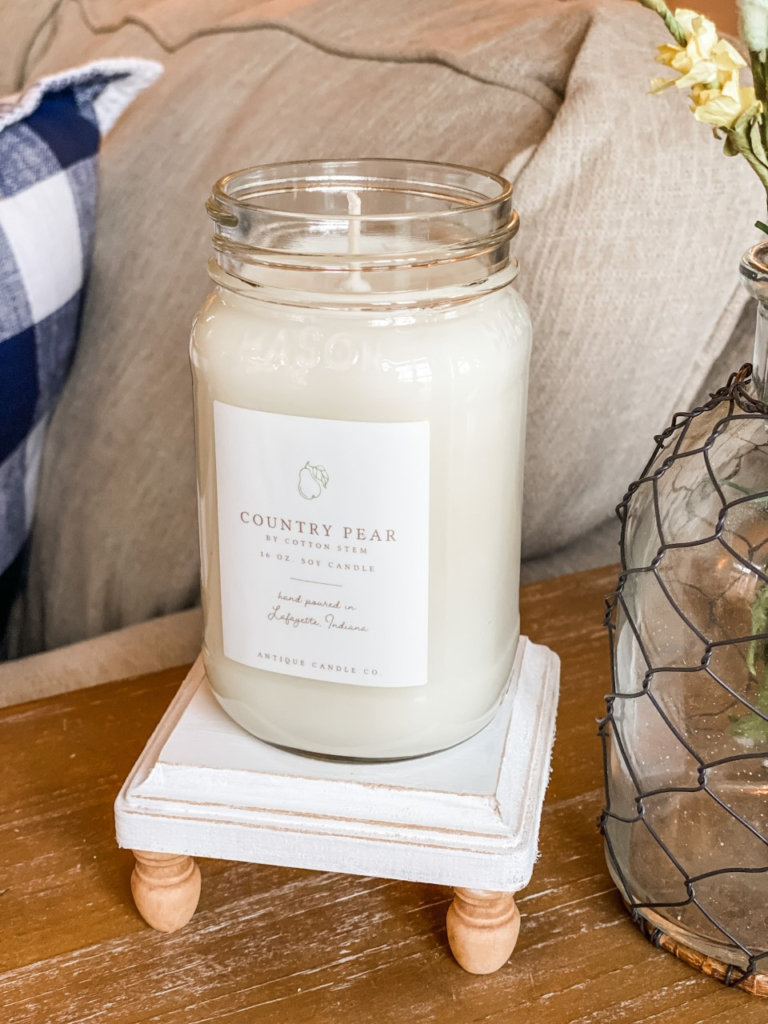 I love the way this Farmhouse riser DIY project turned out and I know I will be able to use them in so many ways and so many places. What do you think? Will you try making some?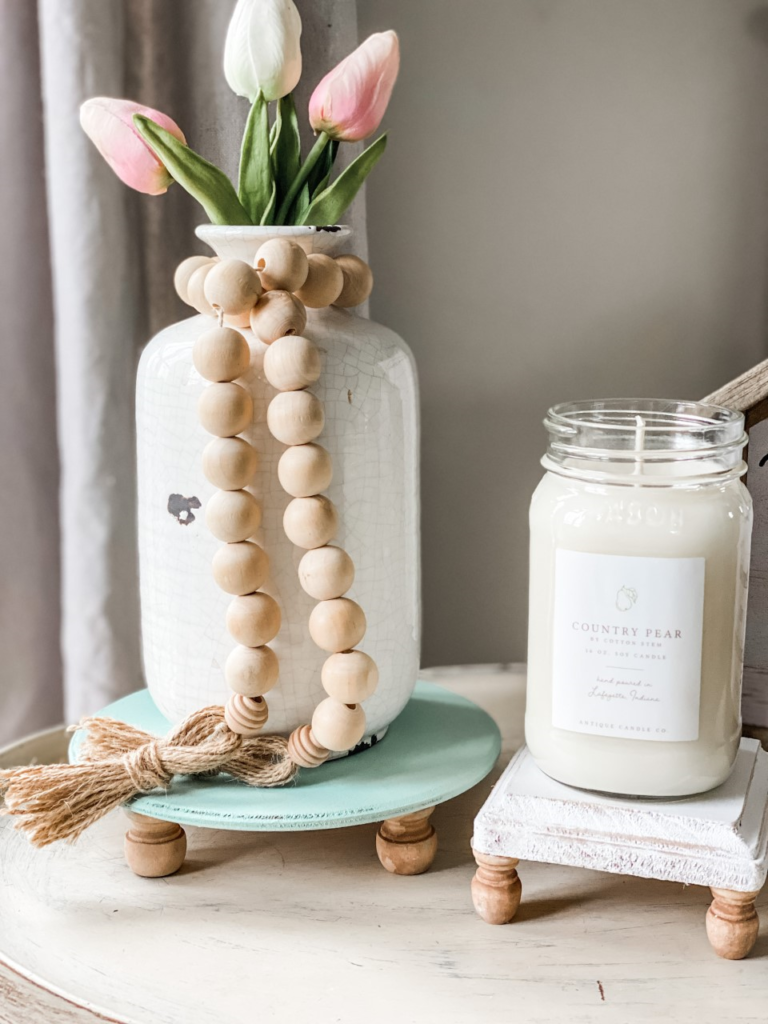 This craft was done live as part of my Crafting up Joy event, so if you would like to watch the video of me making them…you can do so BY CLICKING HERE!
Until next time…
Stacey