Spring is around the corner, and to me that just screams GIVE ME ALL THE FLORALS! One of my favorite things to do to add in pops of Spring is use cute vases to put my florals and greens in.
I'm rounding up the best farmhouse vases for your florals today! A collection of galvanized, chicken wire, glass and more!
Pin this, please!
I love the idea of using a watering can style for your florals! Here are a few options.
Galvanized Watering can- and the price is RIGHT! 
This one has more of a vintage feel! 
I love this olive bucket vase from Kirkland's! It would be SO cute on the hearth of a fireplace!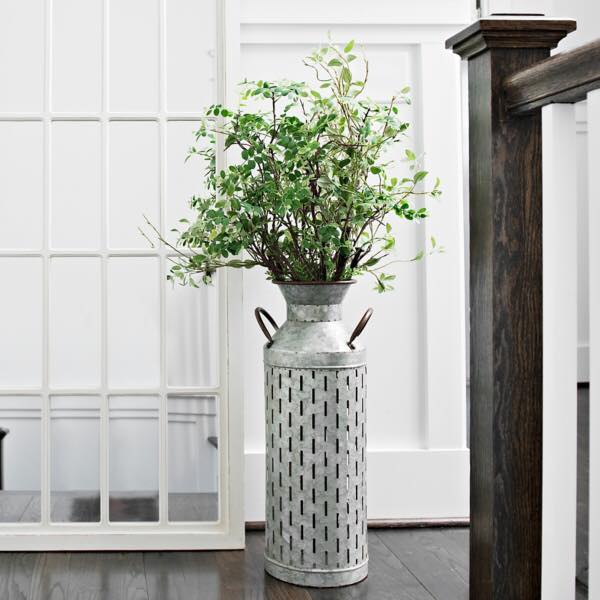 What about this set of little blue vases?! In love and you could use them together or scatter them all over your house! 
GIVE ME ALL THE CHICKEN WIRE! Check this one out!
And here is a cute chicken wire lantern that could also be used for florals! Yay! 
This set of 3 ceramic vases would be so cute in a little tray with some pops of green or spring!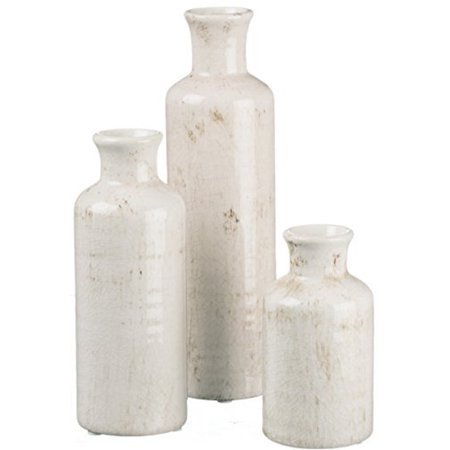 You can't go wrong with a basic white pitcher! 
Here's another white one that costs a little bit more, but I think the extra details are worth it! 
Another great galvanized option here!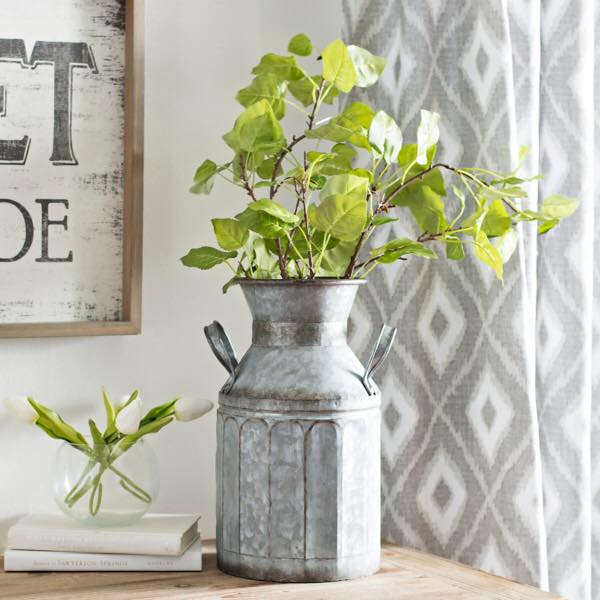 Here is one last CUTE option for a watering can style! Love this one! 
Did you find one you couldn't live without?! For me, it's that chicken wire one!! I may just have to snatch it up!
As always, thanks for shopping my links with me. I can't wait for Spring and to see how you style your vases!
Until next time…
Stacey
You can find some of my other shopping round ups here!
This post does contain affiliate links. Please see our full disclosure page for more details.