Do you ever do a project and just get SO excited once it's done?! That was me with this one for sure!
This faux wood bead pumpkin DIY looks amazing and is truly so simple to do with just a few supplies needed!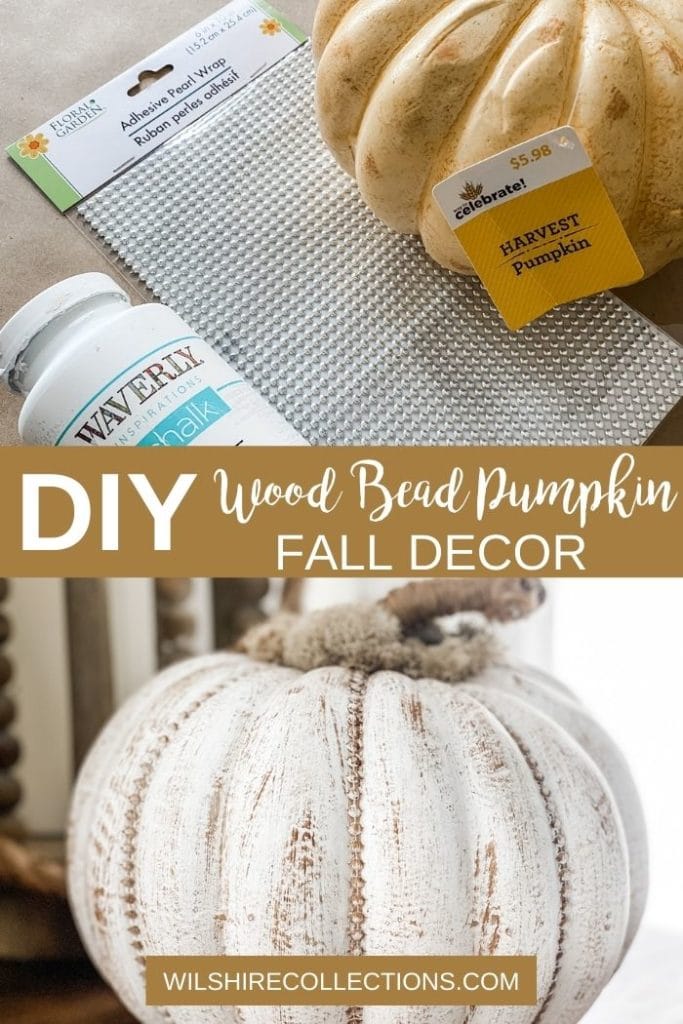 I bought a wood bead pumpkin this year from Hobby Lobby, which I just truly loved! Every time I would look at it I would think…I can do a DIY version of that, but there has got to be an easier way than attaching TONS of little beads all over it.
And then…it hit me!
I literally woke up one morning and was like OMG THE ADHESIVE PEARLS FROM DOLLAR TREE! Light bulb moment. haha! Soooo…here's what you'll need to make this faux wood bead pumpkin DIY!
Foam pumpkin (mine came from Walmart)
Adhesive pearl wrap from Dollar Tree
White chalk paint (or color of your choice)
Waverly antique wax (OR brown paint)
Moss
Jute
I started off by cutting my pearls into strips.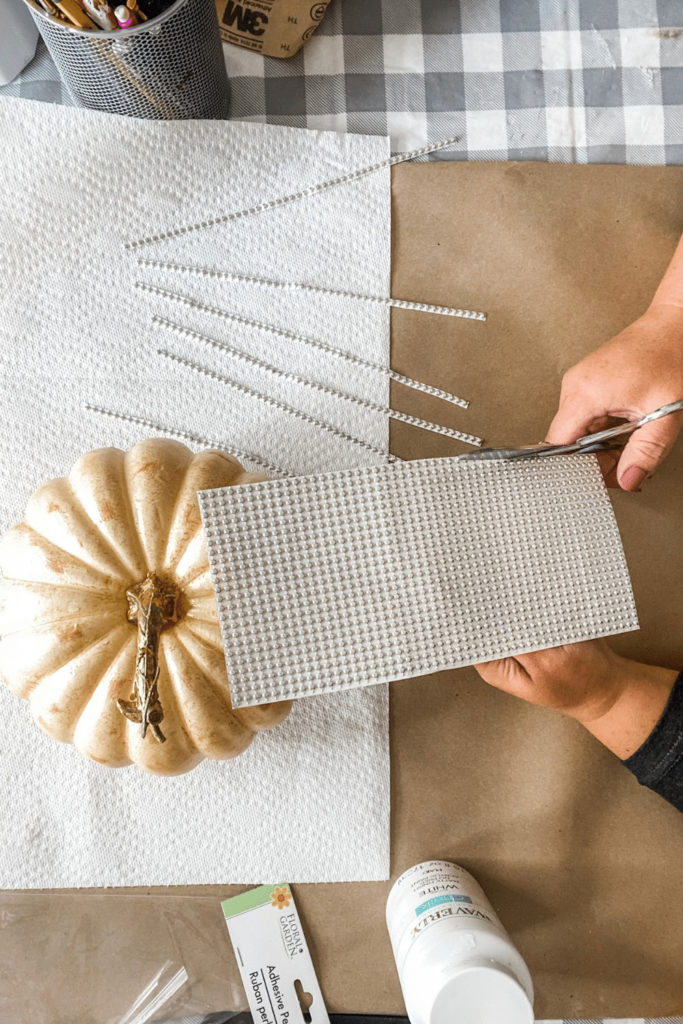 Once you peeled the backing off, they just stuck right on. I couldn't believe that they were the perfect size to wrap the pumpkin! For mine, I only did every other section, but you could totally do each one too!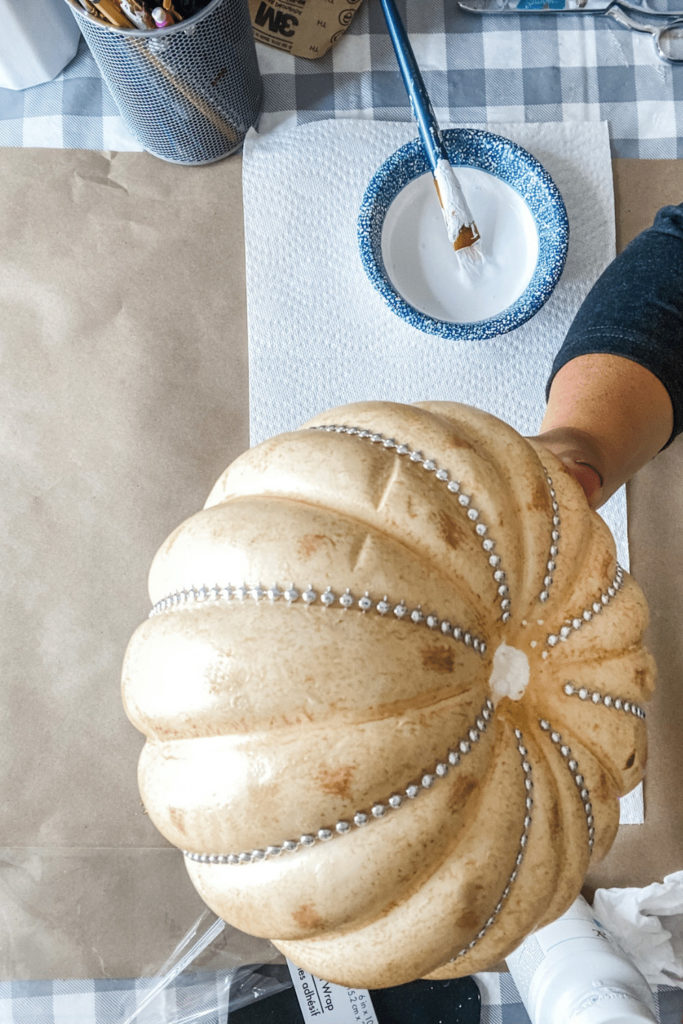 Next I started painting. It took me 3 coats to get the coverage I wanted!
I really wanted all of this to pop, so I grabbed my Waverly wax from Walmart and dry brushed right over the "beads" and the entire pumpkin.
I couldn't believe what a difference that made and how it all just popped now!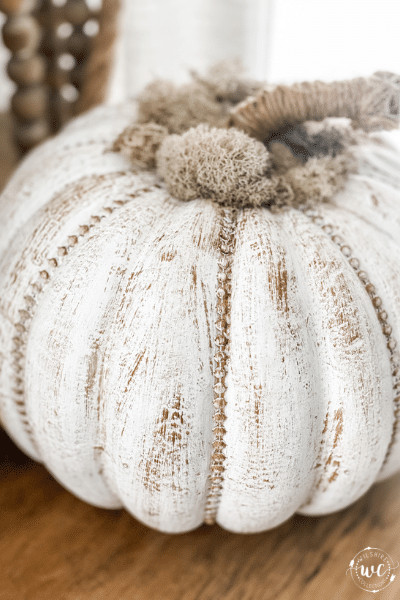 Last but not least, I wrapped the stem in jute and then added some moss around it. That was it!!
How amazing did this faux wood bead pumpkin turn out?! Do you see why I got so excited by it? I hope it inspired you to make one for your home this fall too!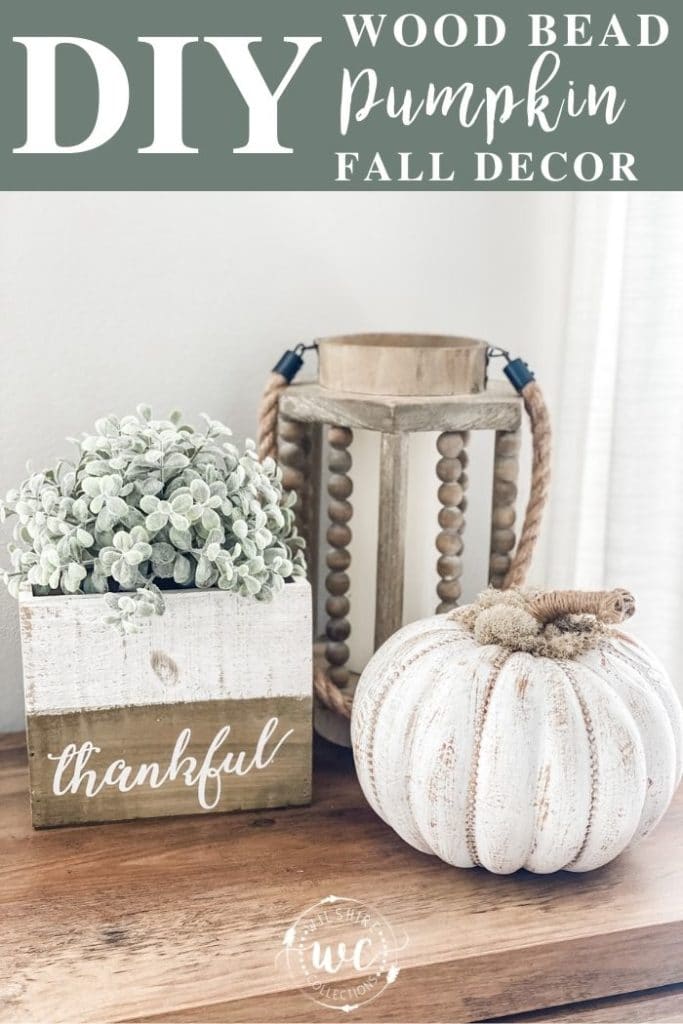 Until next time…
Stacey