Give me all the cute tree projects this time of year! I can't get enough!
Come learn how to make this festive DIY Christmas sign for your home and add it to your decor for instant cuteness!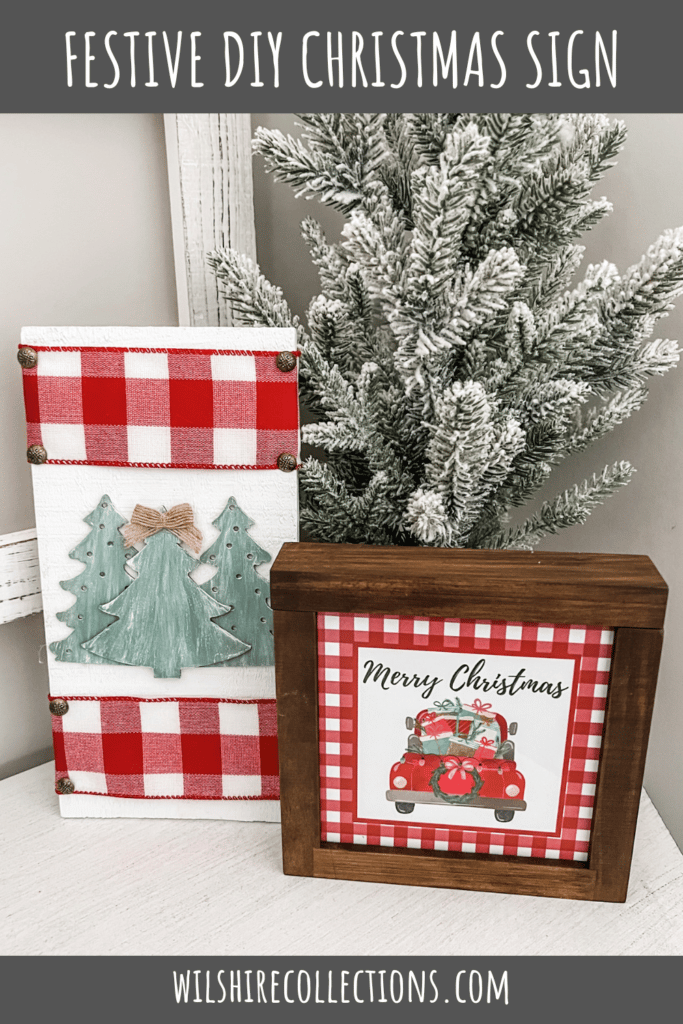 Raise your hand if you love an easy project?! I sure do, and ESPECIALLY this time of year! As with most things I make, you can totally customize this to YOUR color scheme and what works best for your home!
Here's what I used for this project:
Wood piece from Dollar Tree
3 little trees from Dollar Tree
Red/white plaid ribbon from Hobby Lobby
Desert cactus paint and white snow paint
Decorative thumb tacks from Hobby Lobby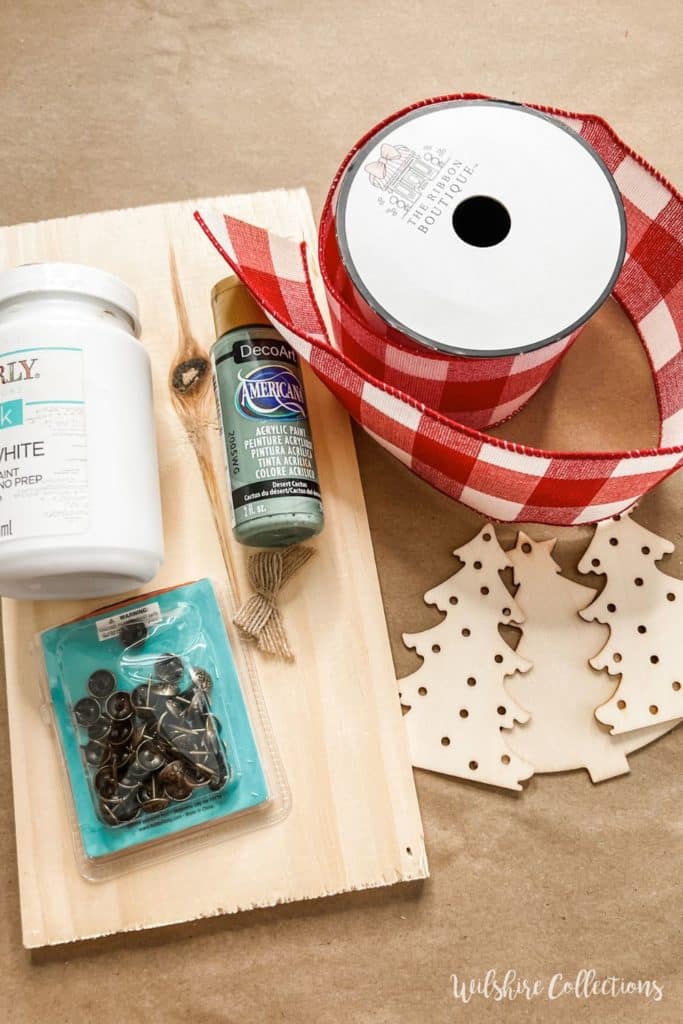 I started by just painting the board white- it took a couple of coats! Then I did the green on my trees, with a little white wash over it to add some dimension!
All you have to do is glue those on to the board, making the middle one lay underneath the other 2 a bit. I did add a small bow to one of them too!
Next I took that ribbon and simply attached a strip to the top and bottom.
The little decorative thumb tacks were the final thing I added that really just took this up a notch and made it even cuter!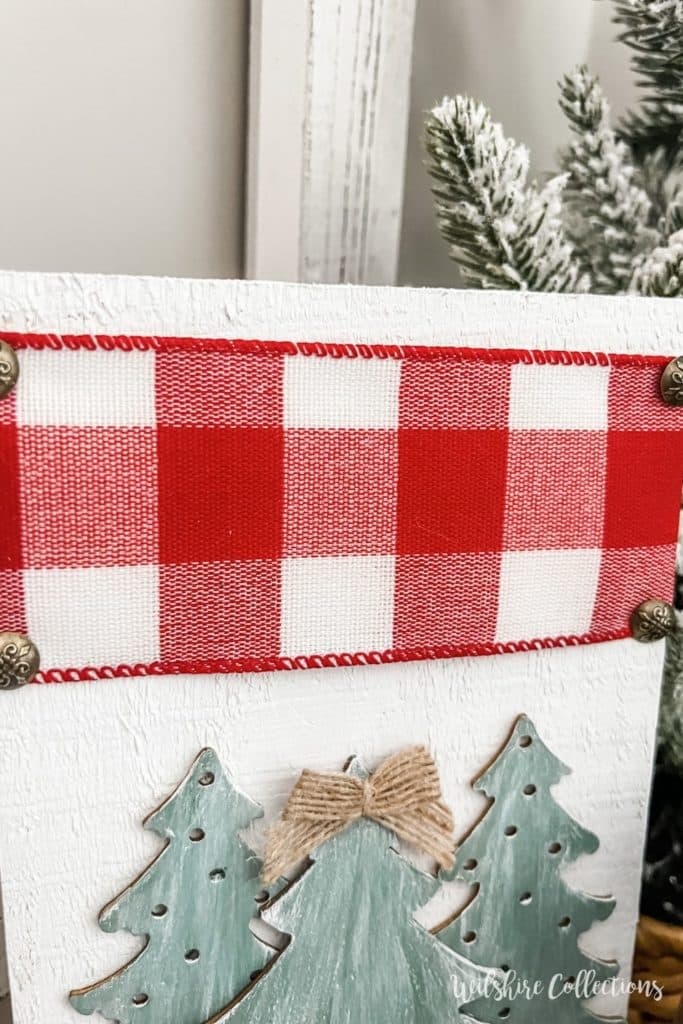 That's it! This festive DIY Christmas sign was done! What do you think?!
Hope it inspires you to give it a try too!
Until next time…
Stacey