Did y'all have withdrawals last night like me? Fixer Upper, I miss you already!! I can watch the reruns over and over, but there is nothing like a brand new episode with the big reveal at the end! Chip and Joanna leave me speechless every time and provide so much inspiration!
Are these Fixer Upper stars your long lost best friends?! Because they are totally mine! They are so relatable and down to earth, which is why I think they have won over the world! Chip and Jo Jo, I heart you both!
Be sure and grab up this FREE Farmhouse Bathroom printable here! Now, let's get to this…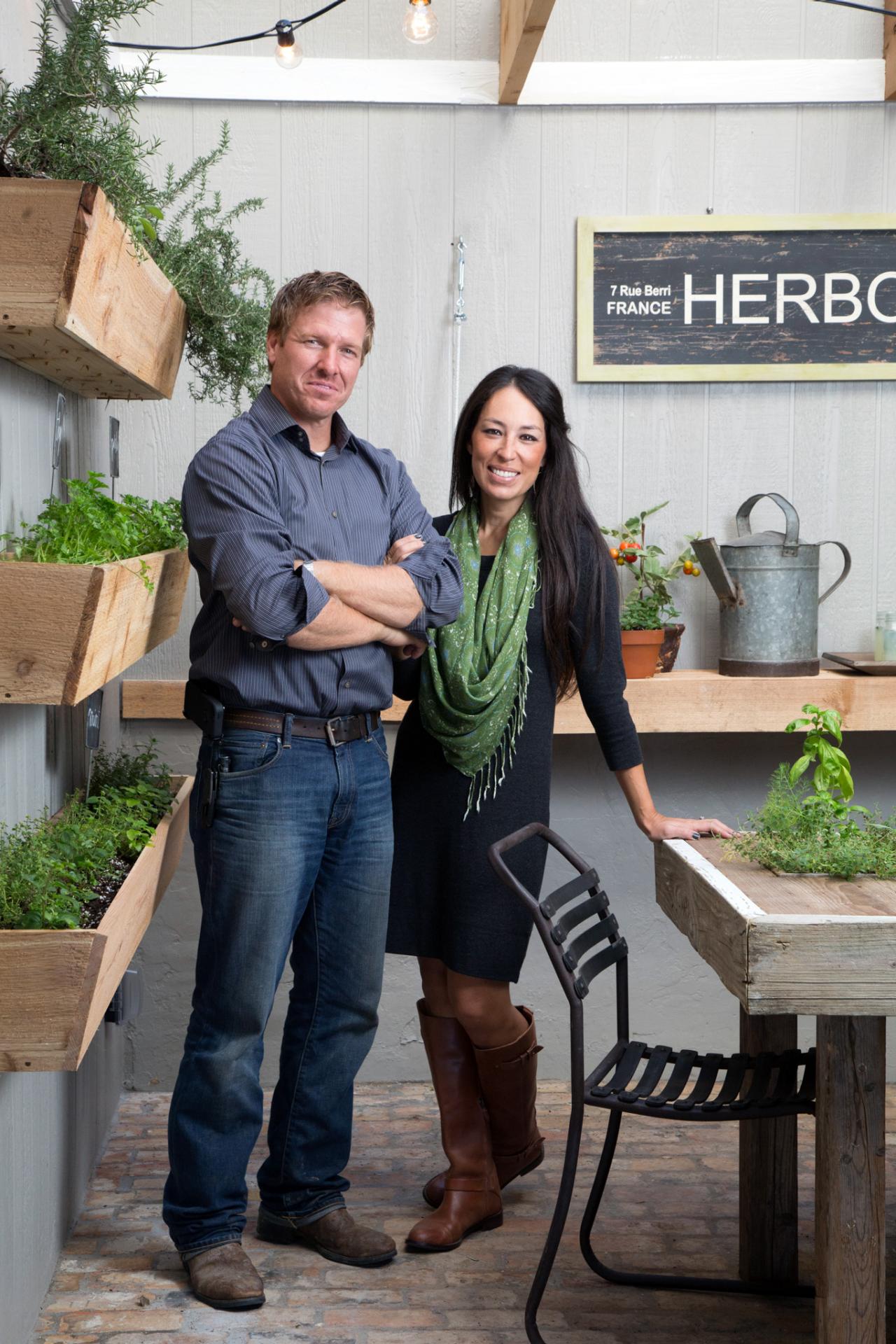 If you are like me, and a lot of the world right now you are CRAVING some of that Fixer Upper Style in your home. I have said it before, but I do not consider myself 100% farmhouse style. While I do love and adore it, I also still love and adore more traditional décor as well. I guess you could say I've got a traditional farmhouse feel going on over here. What about you? Are you all in with the farmhouse? Or does it scare you to convert your modern or traditional home over?
Here is the sad, sad reality that 99.9% of us need to face. Chip and Jo Jo live in Waco. Which means they more than likely will never be knocking on our doors asking to renovate our homes. 🙁 I know, it's sad and hard to come to grips with. BUT, I've got good news!
I've put together a list of 10 easy ways you can incorporate that Fixer Upper Farmhouse look WITHOUT the help of our friends Chip and Jo! These are not full blown tear down all your walls and start over tips, these are smaller things that can be done over time to slowly change things in your home. You can add in these elements to give your home that vibe you are wanting.
PIN THIS!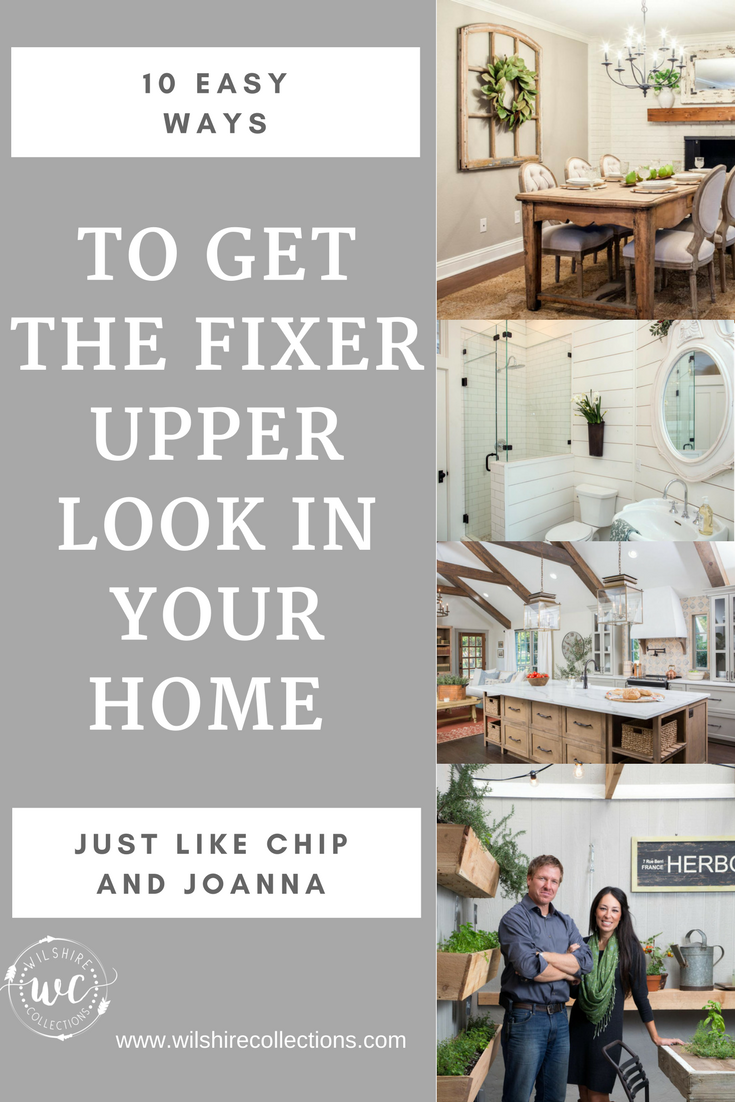 Here are 10 things that Joanna incorporates in just about every episode of her show.
Lets start with the obvi. SHIPLAP!!! I'm not sure I really knew what shiplap was before fixer upper, and if I did- it certainly didn't catch my attention like it does now. They gave shiplap it's claim to fame for sure! The only place we have shiplap right now is above our fireplace, but trust me…it won't be the last place  🙂 While this is a "project," it does not involve tearing down walls because you can literally install it right over your existing walls.
Light your home up! Lighting makes a HUGE impact and difference. I have learned that in my home and each time we change out a fixture I am in awe of what a difference it makes. In the world of home repairs and improvement, it's a relatively inexpensive thing to change out. Especially if you take it a room at a time if you need to! Joanna always adds the most beautiful lighting to every room and every house she touches!
Farmhouse sink! This is on my wish list at our house for sure. Every time they put in a farmhouse/apron sink I drool. Which is pretty much every episode. This would be a fun thing to switch out in your house to make a big difference!
Curb appeal is, appealing 🙂 The outside of the homes they do is sometimes just as shocking and beautiful as the inside. While we may not all be able to change the elevation and entire look of the outside of our homes, there are things you can do! Painting outdated brick is huge! On a smaller scale, just adding fresh landscaping, painting your front door then anchoring it with greens/flowers, adding cute and cozy furniture, etc. can all be game changers and really change the look of the front of your home!
Barn doors! Have you noticed that in more episodes than not they are adding a barn door or two somewhere?! I love this look, and if you have a place in your house where this could work it would definitely add a wow factor and give you instant farmhouse charm! I looooooved these they recently did in a home!
Greens, greens, greens! Adding greenery to your décor really does make a huge difference and brings the natural elements of outside to the inside of your home. From fresh greens, to beautiful artificial or preserved greens…you can't go wrong!
Make your spaces functional for YOU!! One of my favorite things Joanna does is incorporate spaces that are functional for the family. If they don't need a formal dining room, but need a playroom for their kids instead…that's what she does. Need an office? She will find a space! Your home needs to be a place of comfort, but also a place of function. Use your spaces wisely and you will be so glad you did!
Incorporate old books in your décor! In almost every episode, you see Jo Jo using old books on shelves, end tables, just about anywhere. They are not only great space fillers, but they can elevate your décor and just add a cozy to feel to your space. I love picking up old books at local antique stores.
Texture!! It is so important to incorporate different textures into any given room. Add throws and pillows for soft and cozy, then mix in wood and metal in your furniture and décor. We are not in a world of "matchy, matchy" anymore (which use to be the world I lived in FOR SURE). We now know it is OK to mix and match, and it is actually encourage and applauded! So add some texture and some dimension to your home!
Architectural pieces are not only beautiful, but an instant show stopper and conversation piece. First off, I love when Chip and Jo go antique shopping together. That's pretty much what my husband and I act like when we shop like that together. Chip and my Anthony are both huge goof balls, but they keep us laughing! Joanna always finds the most amazing and chippy architectural pieces, and then I love seeing how she incorporates them in the home.
All image sources are from the HGTV Fixer Upper photo page.
Here are a few of my favorite Amazon Farmhouse Finds right now!! (Affiliate links provided)
So, there you have it folks. 10 ways you can slowly start to add in that Fixer Upper Farmhouse feel to your home! I'm slowly doing it in mine and have loved every minute. I can't wait to do more, and I will continue to follow my long lost BFF's, Chip and Jo for inspiration and ideas! What is your favorite element of farmhouse décor? How are you adding it to your home? Would love to hear in the comments!
Until next time….
~Stacey