I'm obsessed with all things flocked for the holidays! How about you?! I don't know what it is about that snowy look, but it just makes me happy!
This flocked wreath idea is so simple and instantly took my wreath from plain to just plain gorgeous! It only took 3 easy steps!
PIN THIS FOR LATER, PLEASE!!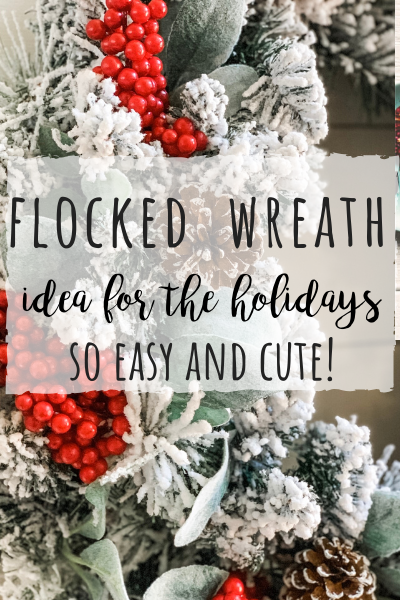 I started off with this super inexpensive flocked wreath from Walmart. I was honestly impressed with how full and thick it was, so I knew it was a good starting point for this project. You can get it HERE!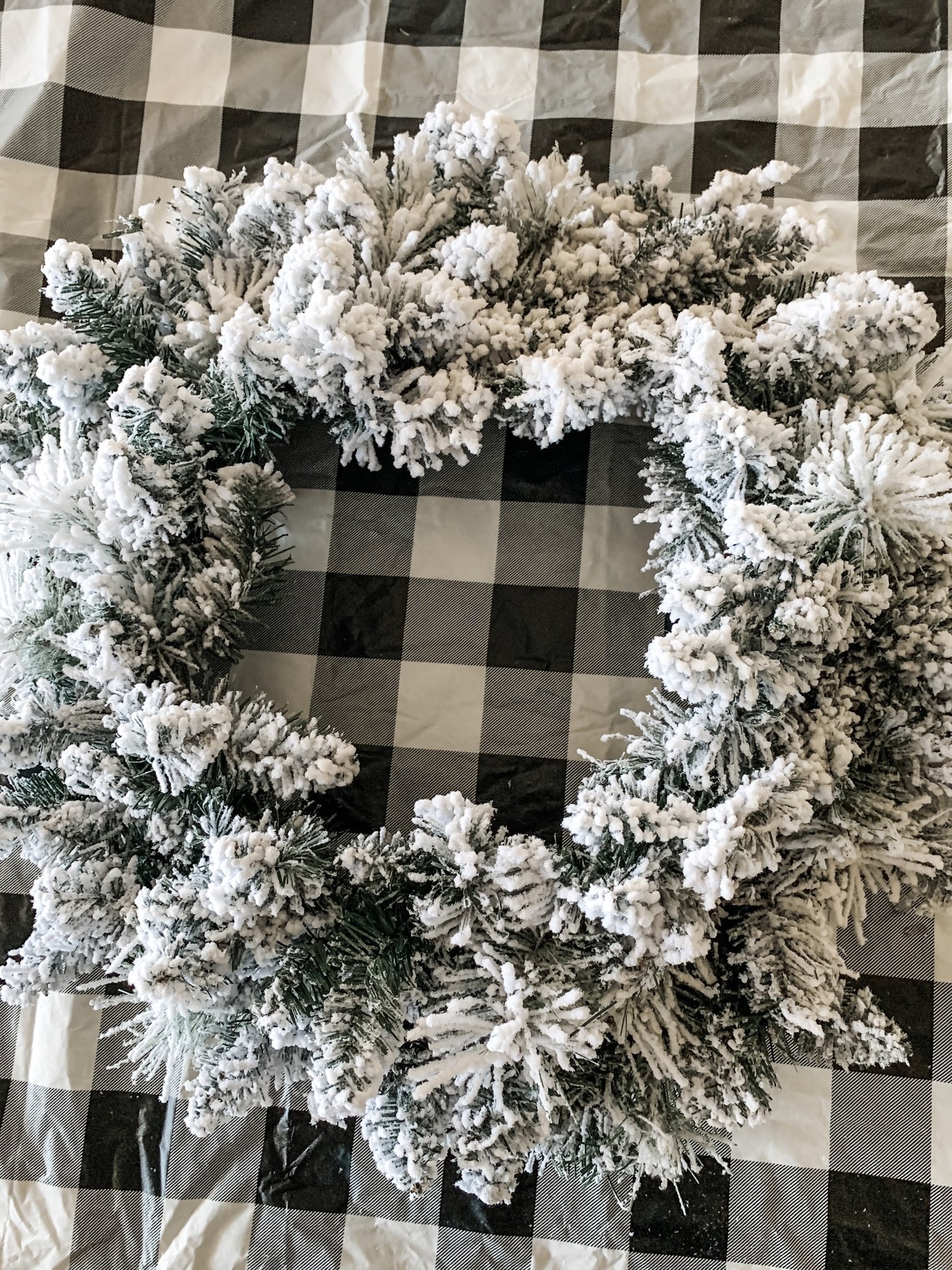 Next I grabbed some lambs ear that I already had on hand (you can get this at Hobby Lobby).
I also had some of these red berry picks from the Dollar Tree that I knew would be perfect!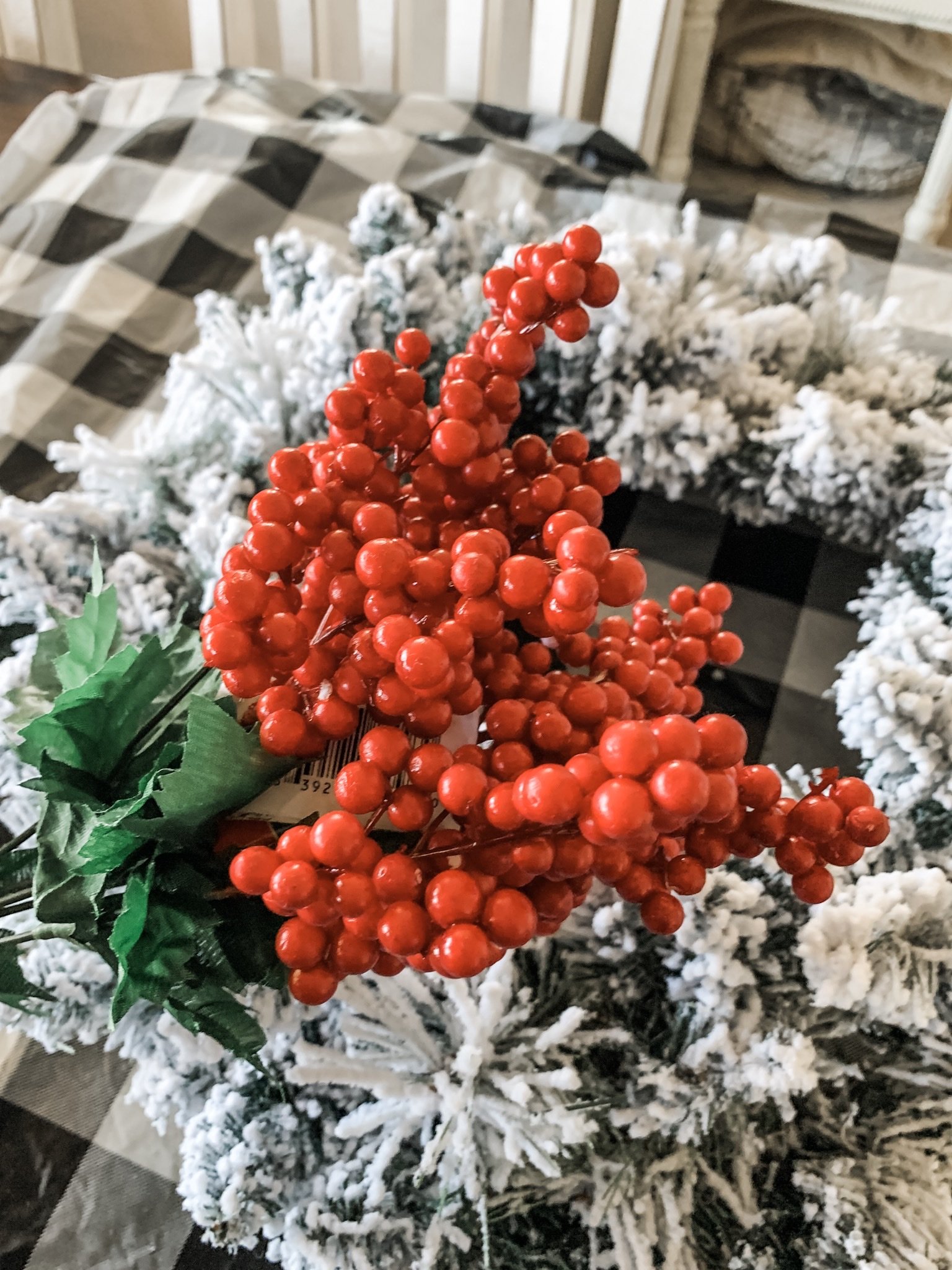 These little picks that are also from dollar tree had some pinecones in them that I knew would be great too.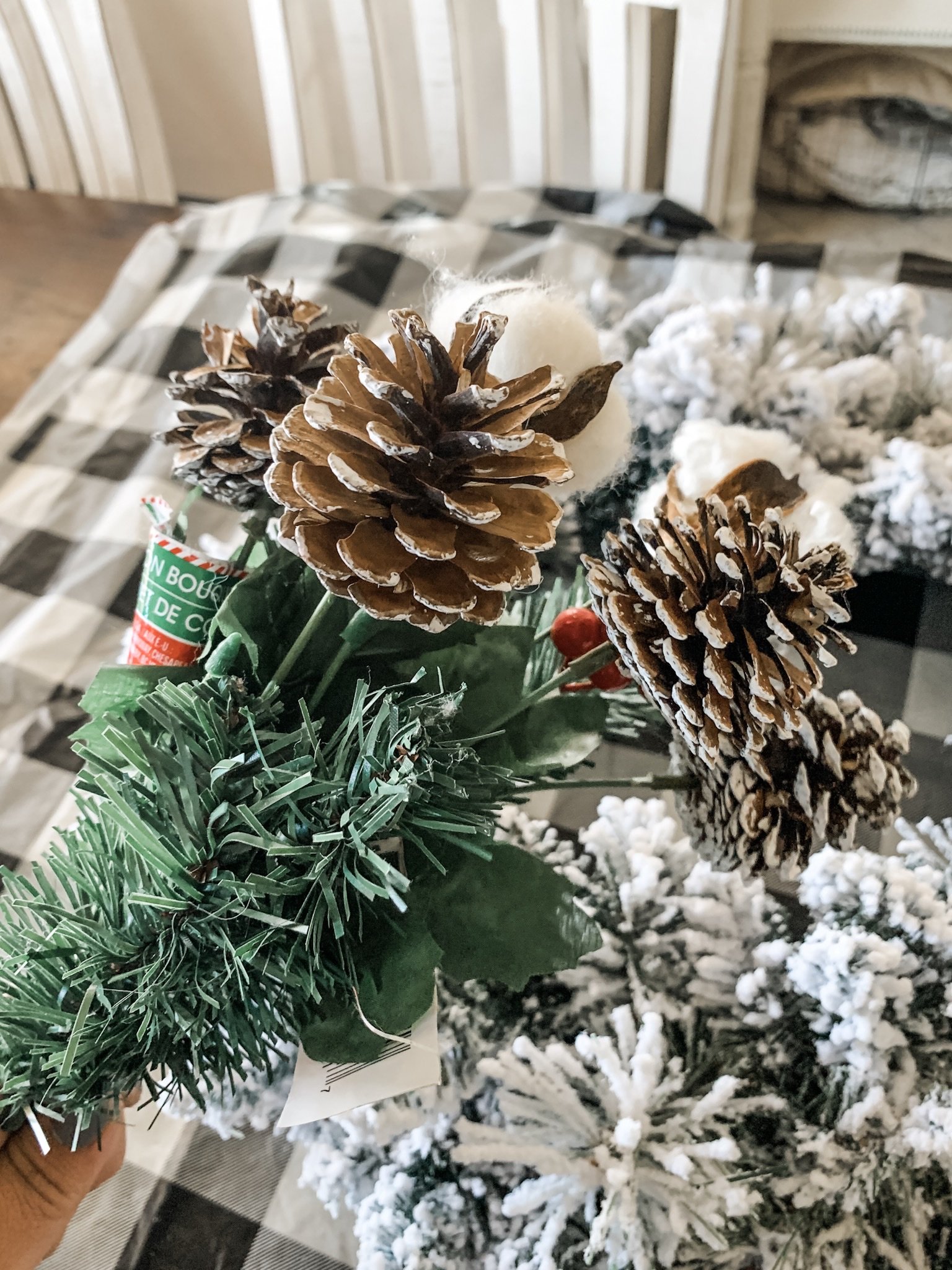 I simply "plucked" pieces of the lambs ear off the stems and "shoved them in" the wreath. Such technical terms. Huh?! haha! I made my way around just placing them here and there.
Next came the berries and then the pinecones using that same method. I did NOT hot glue my items or fasten them in any way because I didn't want them to be super permanent, but you definitely could do that step.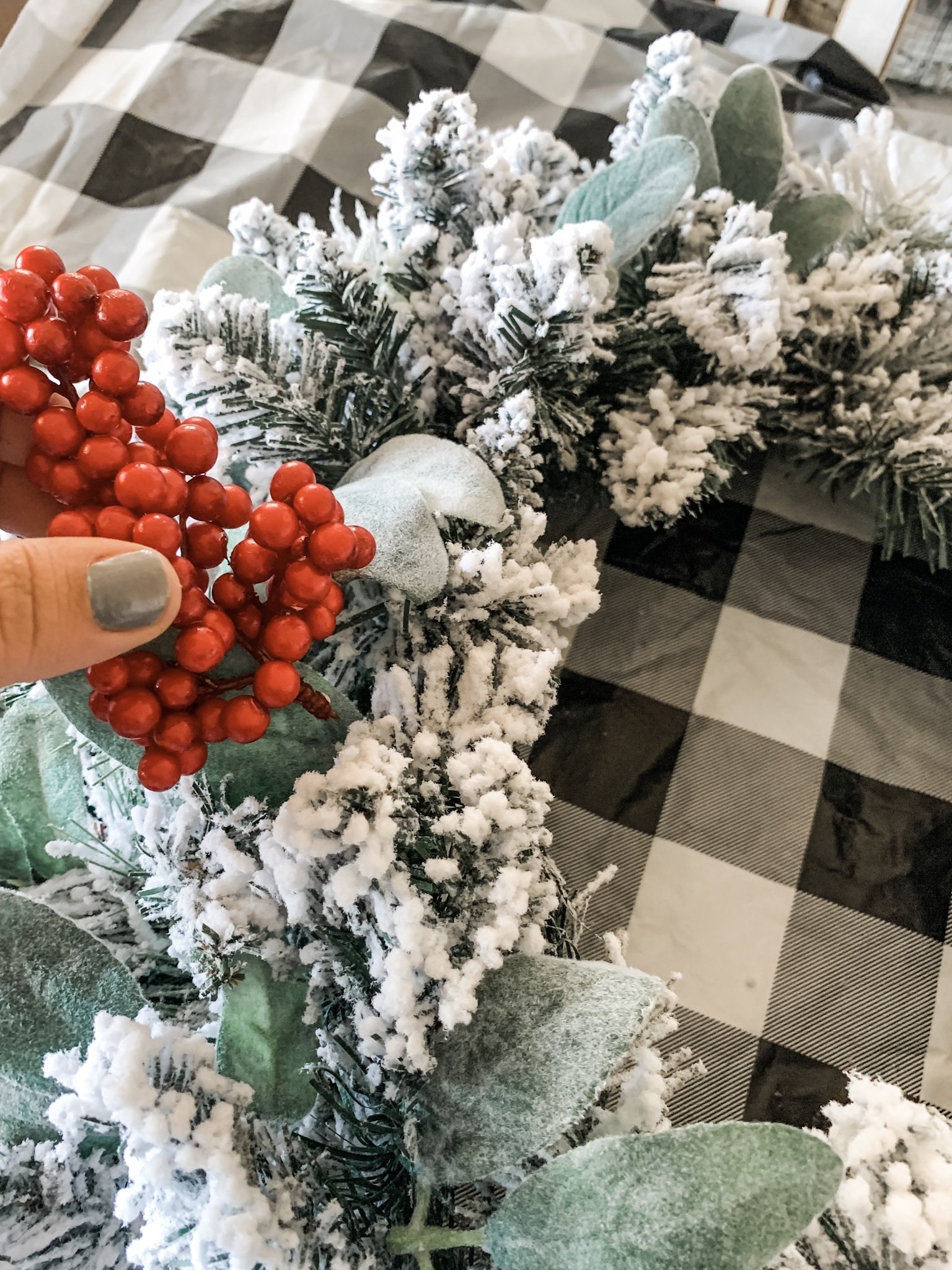 That's it y'all. I was excited about this flocked wreath idea I had and even more excited when I was done with it. Too cute. Don't ya think?! 
I hope you will do one and make it your own this year!
Until next time…
~ Stacey