What's all this buzz about a focal point?! Are you always hearing about the focal point of your living room and wondering what yours is?! And once you know what it is, then what?
I feel that a focal point can really set the tone of a room. It is your first focus when decorating, and everything else kind of falls around that. Today we will focus on the focal point of a living room! What is yours?
For us, our focal point is definitely our fireplace. The funny thing is, for years I looked at it as our biggest eye sore. I would try and decorate it cute to take away from the fact I didn't love the fireplace itself, but it was still never one of my favorite spots.
Here is what our fireplace looked like a couple different ways before the reno!
A focal point is where the eye is drawn to first, and should be a perfect reflection of you and your style. It can kind of set the tone or the theme so that you can decorate the rest of the room accordingly.
We went with a very farmhouse look on our fireplace with the shiplap and wood beam mantle. The herringbone tile is a little more traditional, which is perfect for my style. Farmhouse traditional! That was our starting point, and next was the fun stuff….the decor!
Now, I change some of this decor out with the Seasons because I just love to do that! But, you could keep your focal point the same all year round if you want. The main thing is to pick a core staple piece that you love. For me, it was my tobacco basket. It kept with the farmhouse theme that I love! I also love that I can put a wreath on there and change that out for the seasons!
Here are some looks I've had over the years!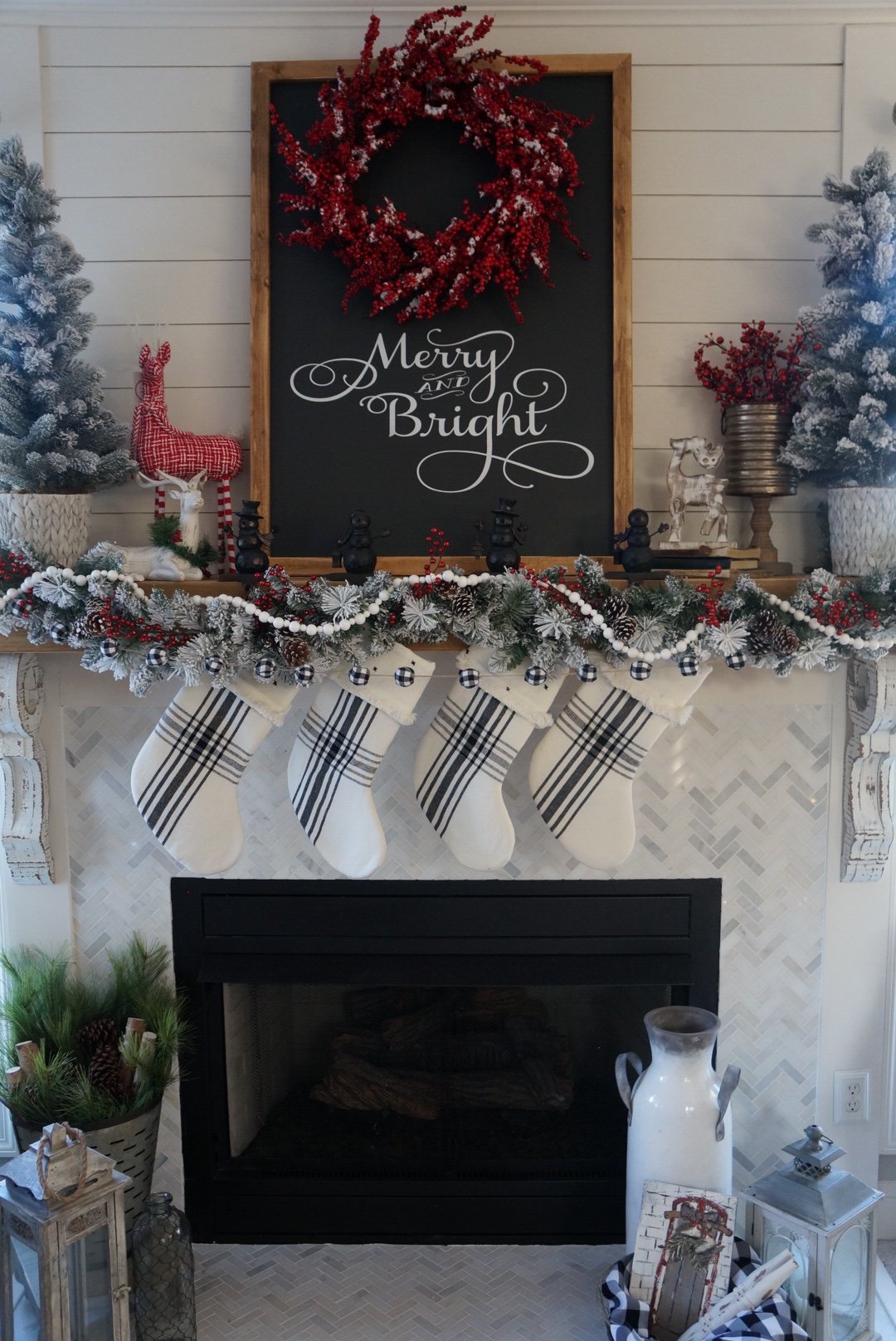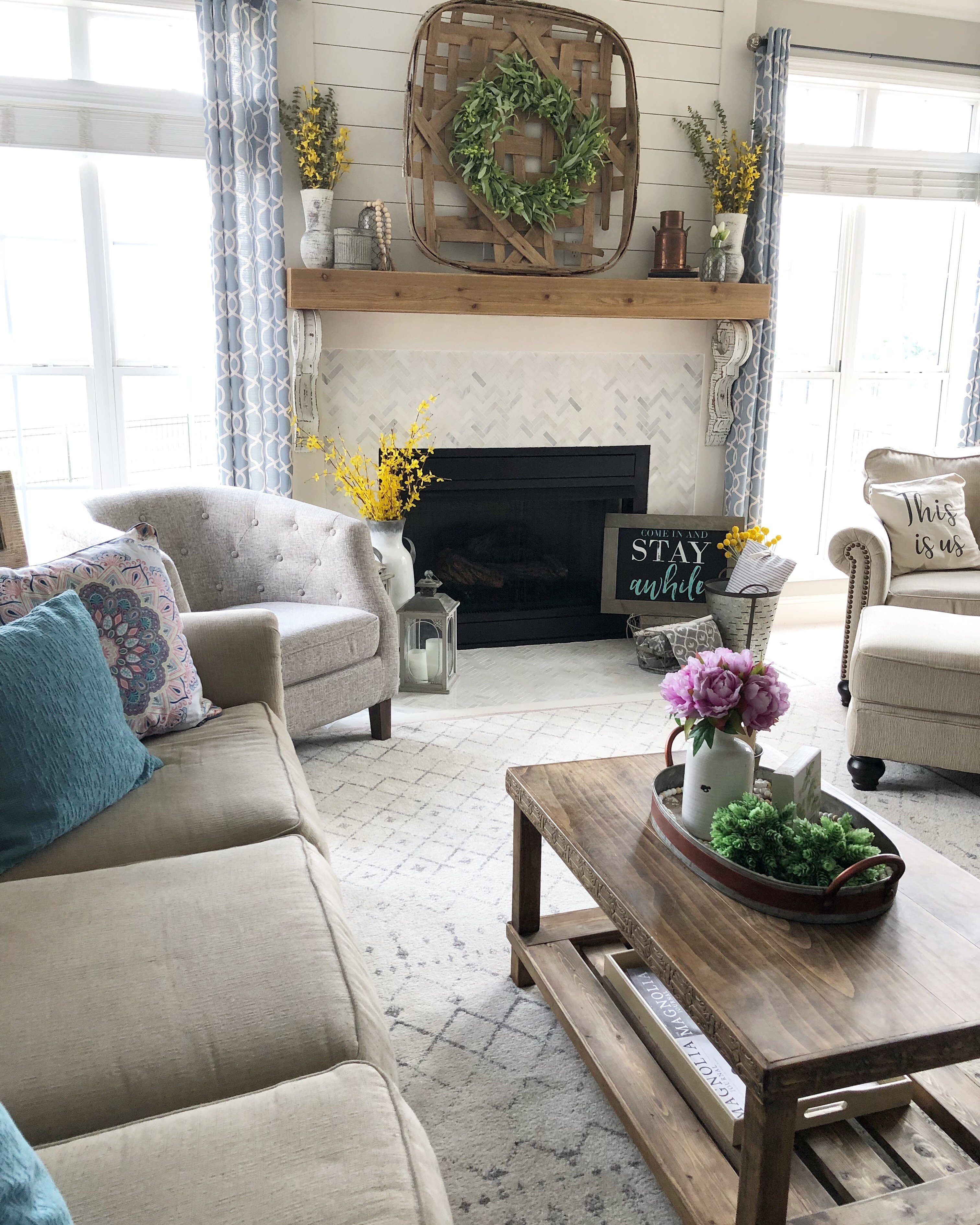 After you have your core focal piece, you can work to build around that. Accenting it with pieces that compliment, but also bring in different textures and contrast. I'm a big fan of groupings of 3 (yay, odd numbers) so that is what I usually do on either side of the fireplace to anchor down that center piece.
And I never forget my floor! The perfect spot to tie it all together and make it even more of a focal point.
The main thing is, to find a focal point in your living room and make it your own! It might your fireplace too! Or, it might be a big wall that you need to fill. Or, a media consule or other piece of furniture that stands out in the room.
Just make sure you have a spot that says WOW when people enter the room.  More importantly, a spot where YOU say WOW when you are in the room! Make that focal point shine bright!
Let me know in the comments what the focal point of your living room is and how you like to decorate it!
Until next time…
~ Stacey