In a world where you can be anything…be kind and be JOYFUL! My number one goal around here is to spread joy to all of you! I sure hope this does just that!
Today I'm giving you a free printable on the house! All I ask is that you find ways to be joyful and find joy in the little things in life! (UPDATE- SCROLL DOWN TO GET ANOTHER FREE PRINT THAT IS PERFECT FOR THIS SIGN TOO!!)
It all started like this. haha! I got this ADORABLE farm fresh pumpkins sign from hobby Lobby this fall. I used it on my mantel here and fell in love with it.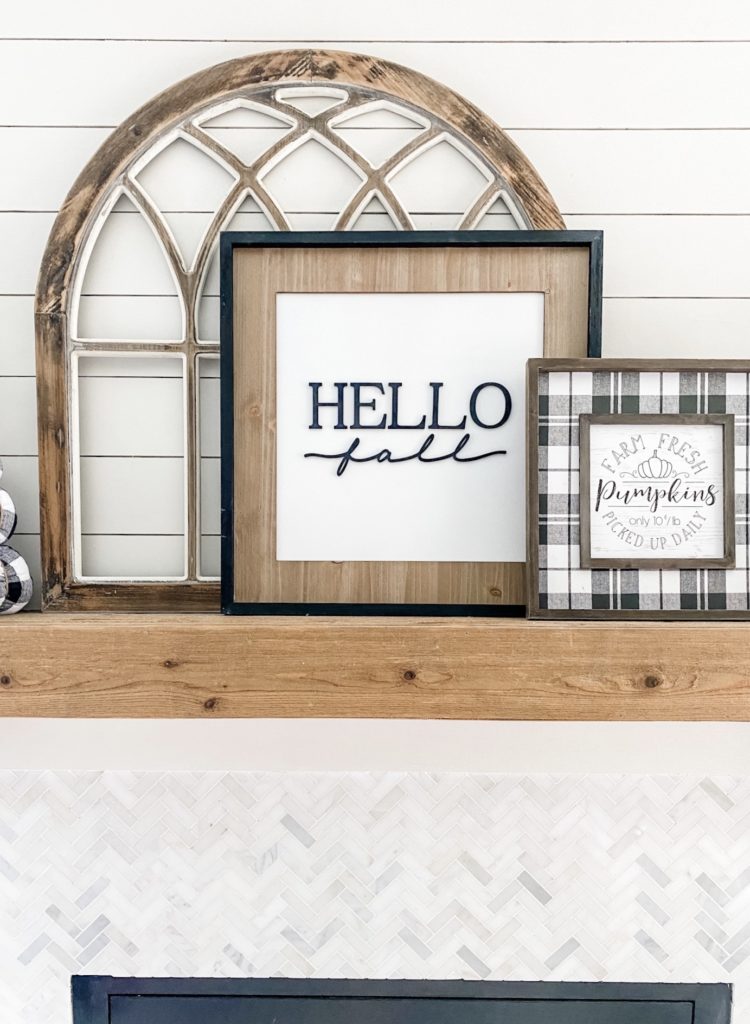 As I was putting up the fall to get out Christmas, I was thinking "this is too cute to put away." And then 2.5 seconds later I thought- I DON'T HAVE TO!
So, I told got to work creating a printable that I could put in the middle section here. I decided I didn't want it to be "Christmas" themed necessarily, but I wanted it to have true meaning to me. BE JOYFUL was perfect!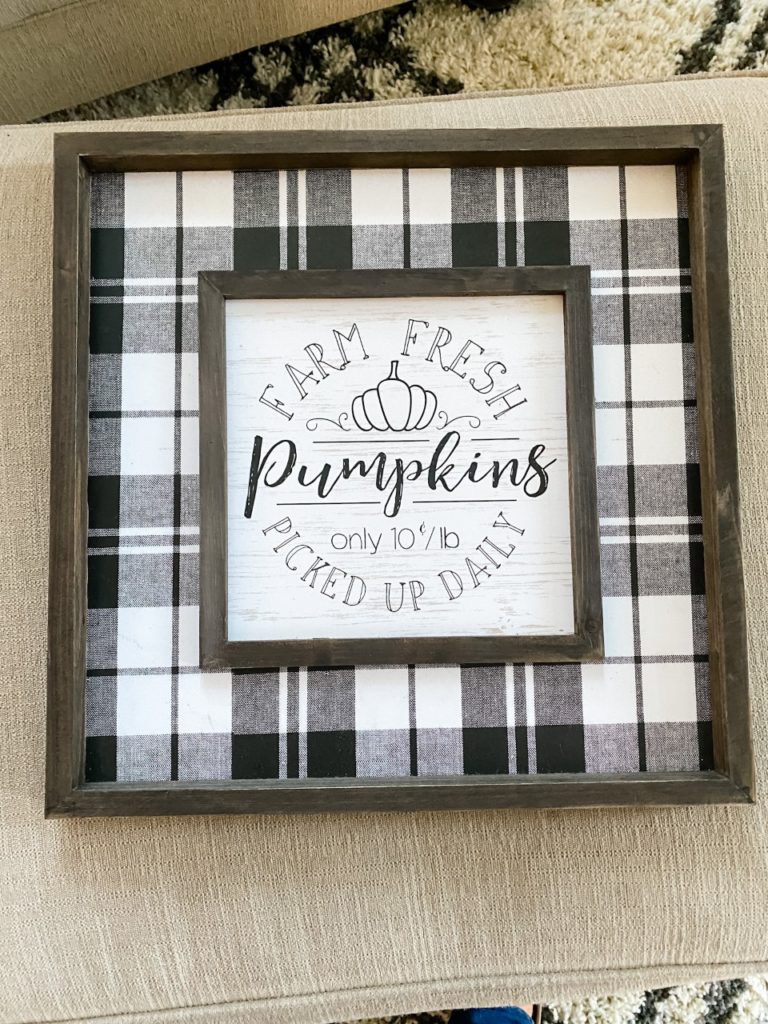 All I did was print it out on cardstock (you could use regular paper too), cut it down to size, and then I used my removable glue tape to attach to the insert of the sign. SO easy and I won't mess up the fall part.
Now…it will stay on mantel for Christmas and I can't WAIT to show you how it looks with everything else I have going on!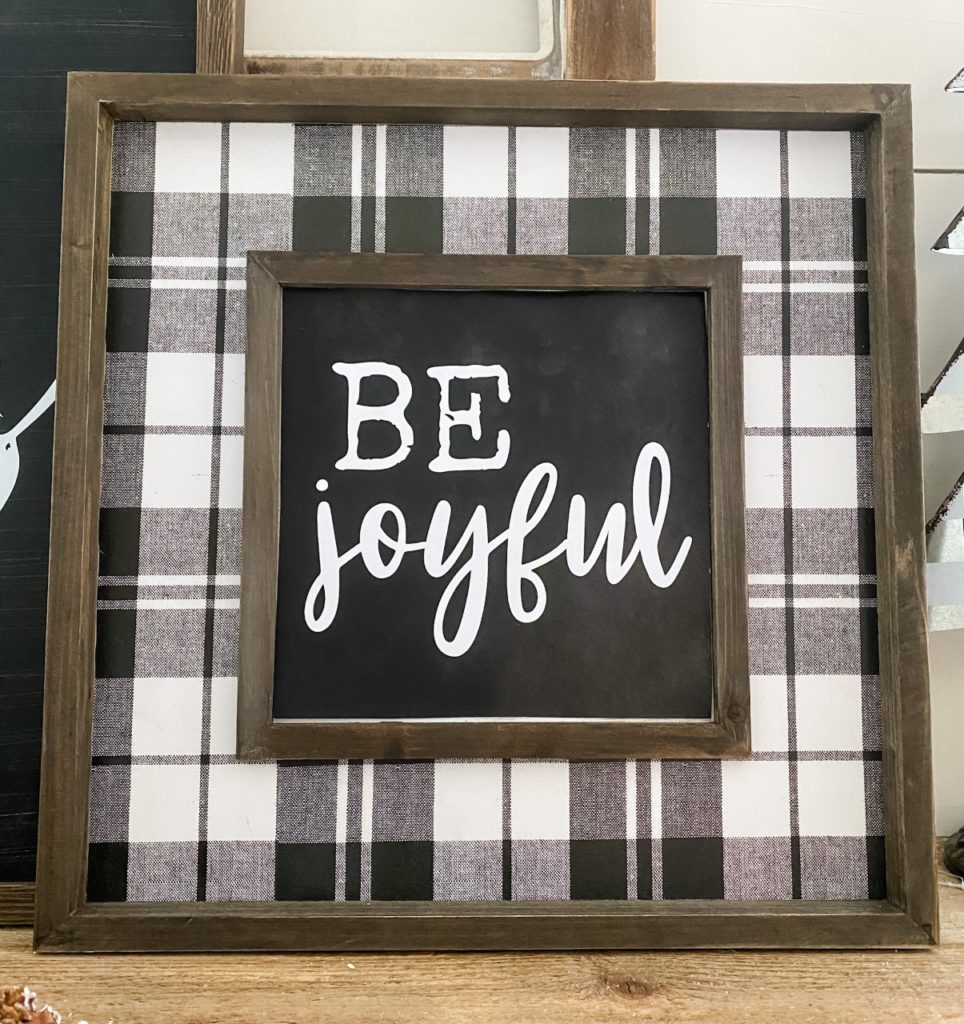 If you have this sign too, enjoy this free printable on me and hopefully you can continue to use yours too! (Any time of year honestly!) If you don't have this sign…that's ok too! Still grab it and find another way to craft with it and use it in your home!
Please note: Once you open it, you can hit the print button or the 3 little dots (depending on what kind of device you are on) and print it from there. I can not help with the technical side of downloading this printable, so please ask a tech savvy friend or family member to help if you have trouble!
I made this one too and would love to share it with you also!!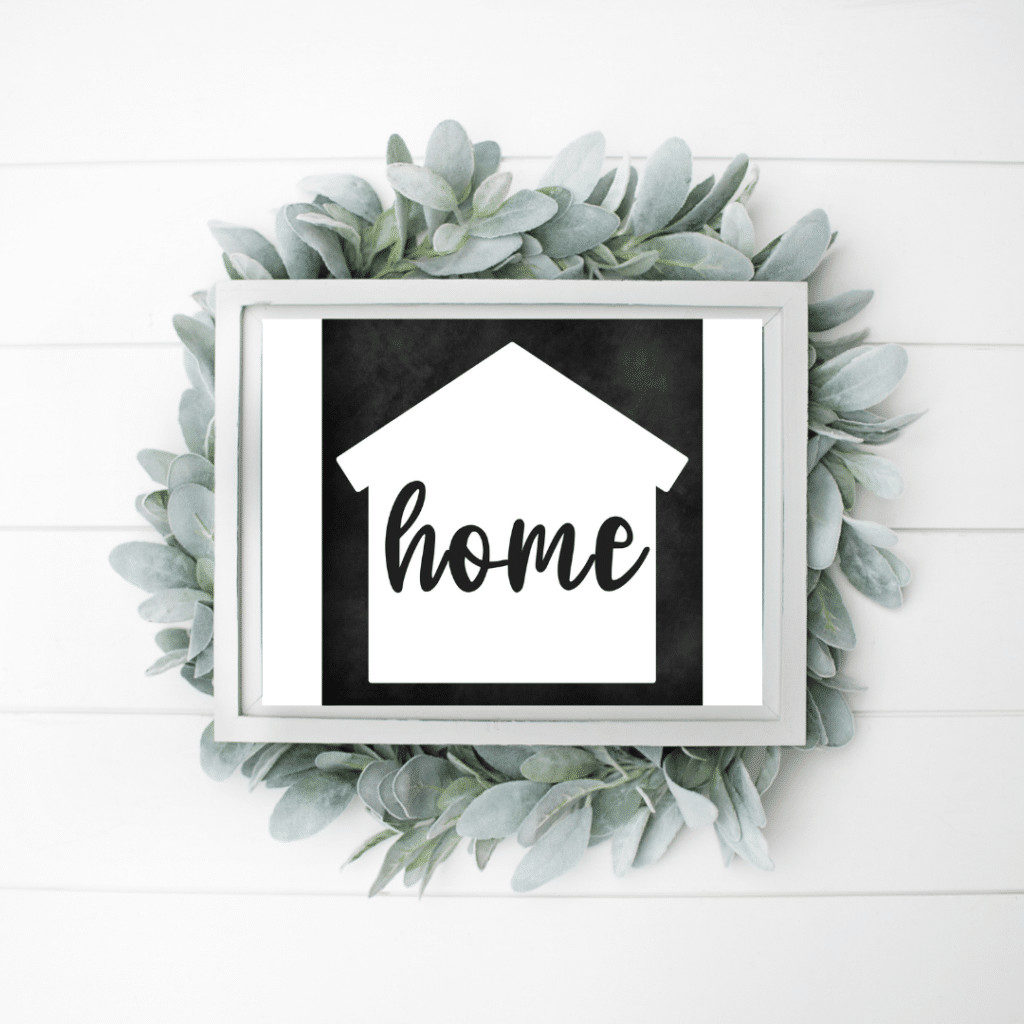 I hope you love this as much as I do. You all bring me joy on a daily basis and this is just a tiny way of saying thanks (though not nearly enough thanks)! I know 2020 has been a crazy year for us all, but I truly do hope you can find spots of joy during this holiday season and continue to celebrate what Christmas is all about!
Until next time…
Stacey