It's no secret that I'm a HUGE fan of creating, crafting and decorating with printables! They are truly soooo much fun and make the crafting possibilities endless! And when it's a free printable it's a win, win for sure!
So, how about a FREE PRINTABLE from me to you?! I hope you'll grab up this freebie and stay awhile for all the fun ahead!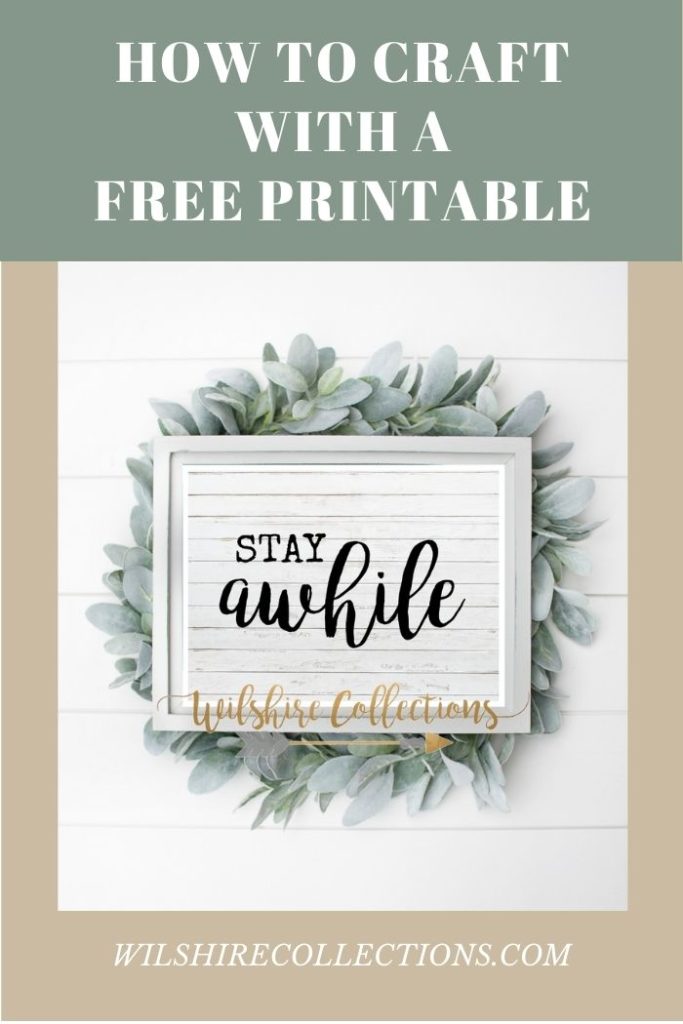 AND GUESS WHAT?!
By now, you might already be on our email list and gotten your printable by email. WOO-HOO! If not, click below and sign up for our email list now to get yours now!
I wanted to take a quick minute to show you the EASIEST way ever to craft with a printable…with only a few supplies!
You can print your printables right from your home computer (no fancy equipment needed) OR you can send it anywhere copies are made and have them print it for you. I printed mine on regular computer paper for this craft!
I grabbed this 8×10 piece of wood from Hobby Lobby, the Waverly wax from Walmart (to use like a stain), and some mat mod podge. THAT IS IT!
Here's what I did…
Stain the edges
Cut printable to size
Coat of mod podge on front of wood
Lay printable on top and smooth out
Wait for it to dry, sand the edges to distress a bit
Put another coat of mod podge over top to seal it
THAT'S ALL Y'ALL! How easy and how CUTE is this?! I took a free printable and made it into something that looks like it came straight off the shelves of a store if you ask me! For more ideas and info on how to use printables for crafting and decorating, check out this blog post!
PLEASE NOTE THAT IF YOU WERE ALREADY ON OUR EMAIL LIST, THIS PRINTABLE WAS EMAILED TO EVERYONE IN MAY 2021. YOU WILL NOT BE ABLE TO SIGN UP AGAIN SINCE YOU ARE ALREADY ON THE LIST!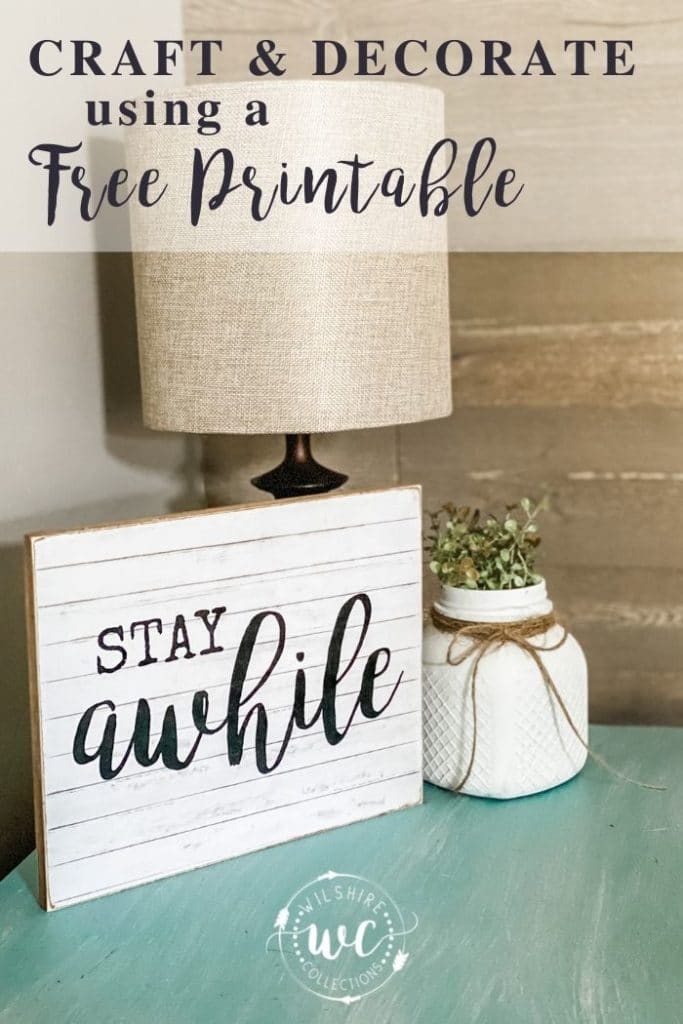 Enjoy and I can't wait to see what you do!
Until next time…
Stacey