Guess what time it is?! It's time for some CHRISTMAS IN JULY FUN!! And…it's time for a free printable for all of you! WOO-HOO!
This printable bundle will be PERFECT for a sign for a wreath this holiday season…or make any cute craft you would like with it!
I included Christmas of course…but I'm also including a fall one so that you can make it REVERSIBLE for both seasons! Aren't they so cute?!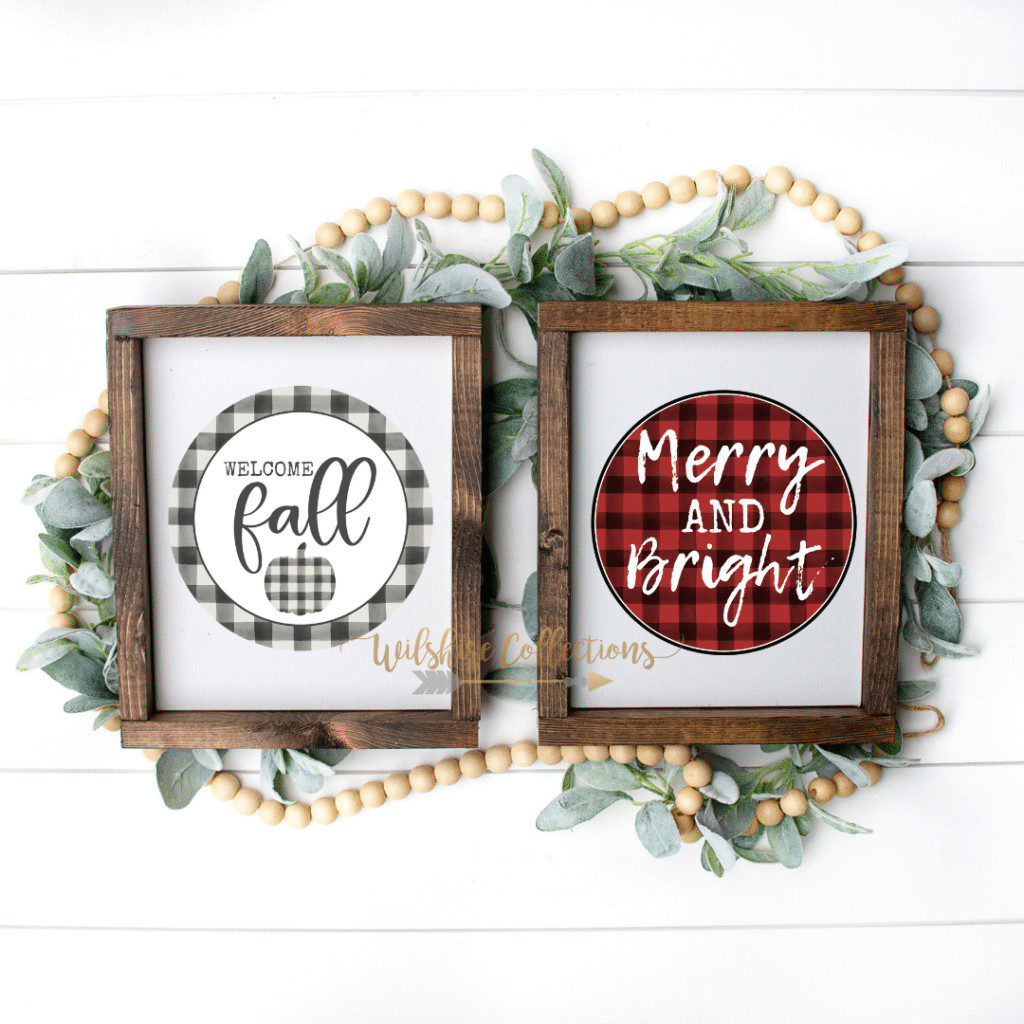 Here is what I created with mine on a 7″ round piece of wood from Walmart! All I needed was the wood, a little paint for the sides, the printable and some mod podge. I put it inside my lambs ear wreath- but there are SO many types of true Christmas wreaths that this would look cute inside! SO EASY AND SO CUTE!! What do ya think?!
I also wanted to try it with one of the Christmas in July bundles on my site, and it turned out so. cute as well!
Hope you will enjoy this free printable bundle as a gift from me to you! I can't wait to see what you do and how you get crafty and creative with it!
Until next time…
Stacey
For more info on the basics of printable crafting, check out this blog post!