It's time for another round of Friday Finds! This week it is all about the oversized wall clock! These can make such a statement in your home. I have been obsessing and drooling over these beauties for quite some time. I actually have one of these below ordered for my own home, but I will make y'all guess which one until it comes in and I can share a picture with you 🙂
Clocks, Clocks, Clocks! Whether you like white, rustic wood, galvanized metal, planked wood or open faced…I've got you covered! What is your favorite style?
Here are 6 clocks that I just adore! Click the link above the picture to be taken directly to the site and item.
This clock from Amazon is so cute! I love the combination of the Metal and Wood. This one is 24″ round, so it would be great if you still want to make a statement but don't have a spot big enough for a really large clock.
Creative Co Op Metal and Wood Clock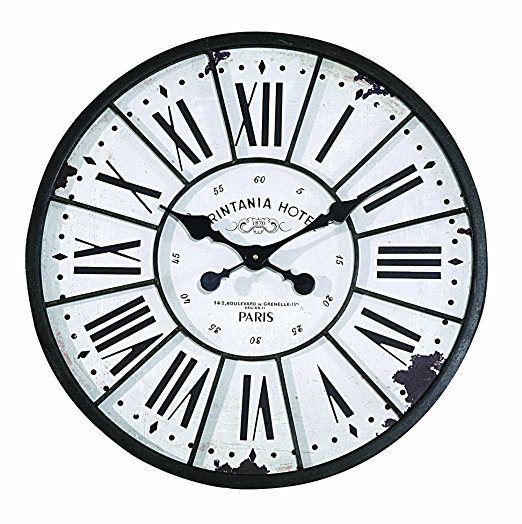 Who doesn't love Galvanized metal?! This one from Amazon is 32″ and would be perfect to add to your rustic decor!
Aged Galvanized Clock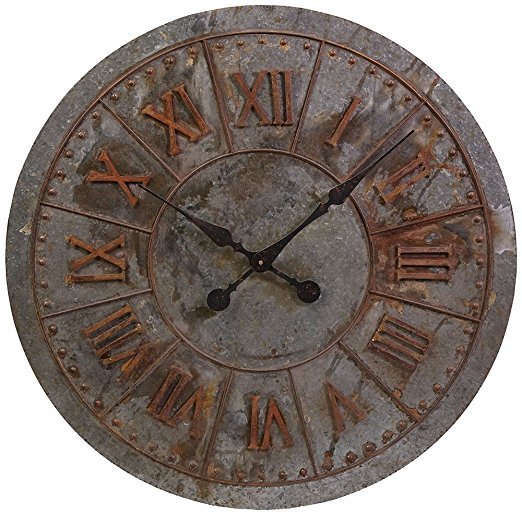 So, I super love the look of an open face clock too. This one from Kirklands is large and in charge, measuring 45″. It would make such a huge impact on a large wall.
Addison Open Face Clock 
White Planked Wood. Enough Said. This one from Kirklands is perfect measuring right at 36″.
Kirklands White Planked Clock 36″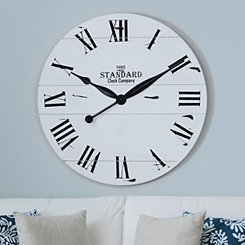 If you are looking for one with more wood tones, this one from Wayfair is amazing. I love the tone on tone wood and it measures 30″ round which is a great average size.
Birch Lane Wall Clock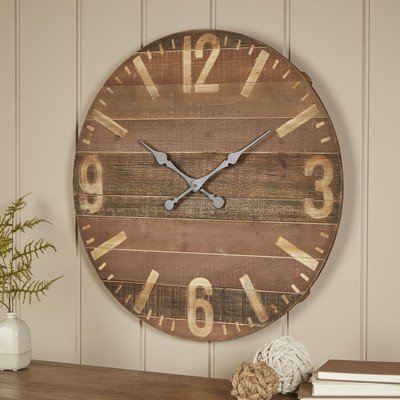 White and Metal = Love. This large 40″ Clock from Wayfair is sure to make a statement in your home. It is simple yet gives that farmhouse feel!
Chateau Metal Wall Clock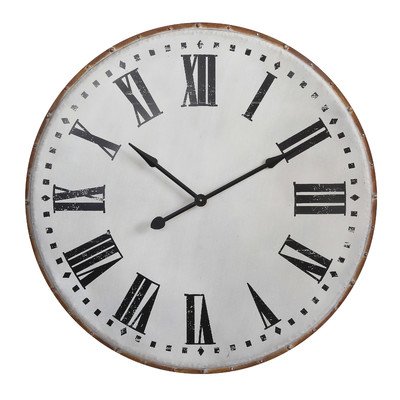 Which one is your favorite?! Until next time….
~Stacey
* We are a participant in the Amazon Services LLC Associates Program, an affiliate advertising program designed to provide a means for us to earn fees by linking to Amazon.com and affiliated sites.