It's FRIYAY!!! That means it is time for another round of Friday Finds!! I have upholstered headboards on my mind because I have been helping a couple clients search for them lately. We got one a little over a year ago for our master bedroom, and I LOVE it!
Headboards are something pretty much everyone needs, right?! Well, I mean you don't "need" them, but we definitely WANT them! Anytime I post a picture of our master bedroom, I get a lot of questions about ours. It came from Wayfair (linked below) and is a great quality and compliments everything else we have so well!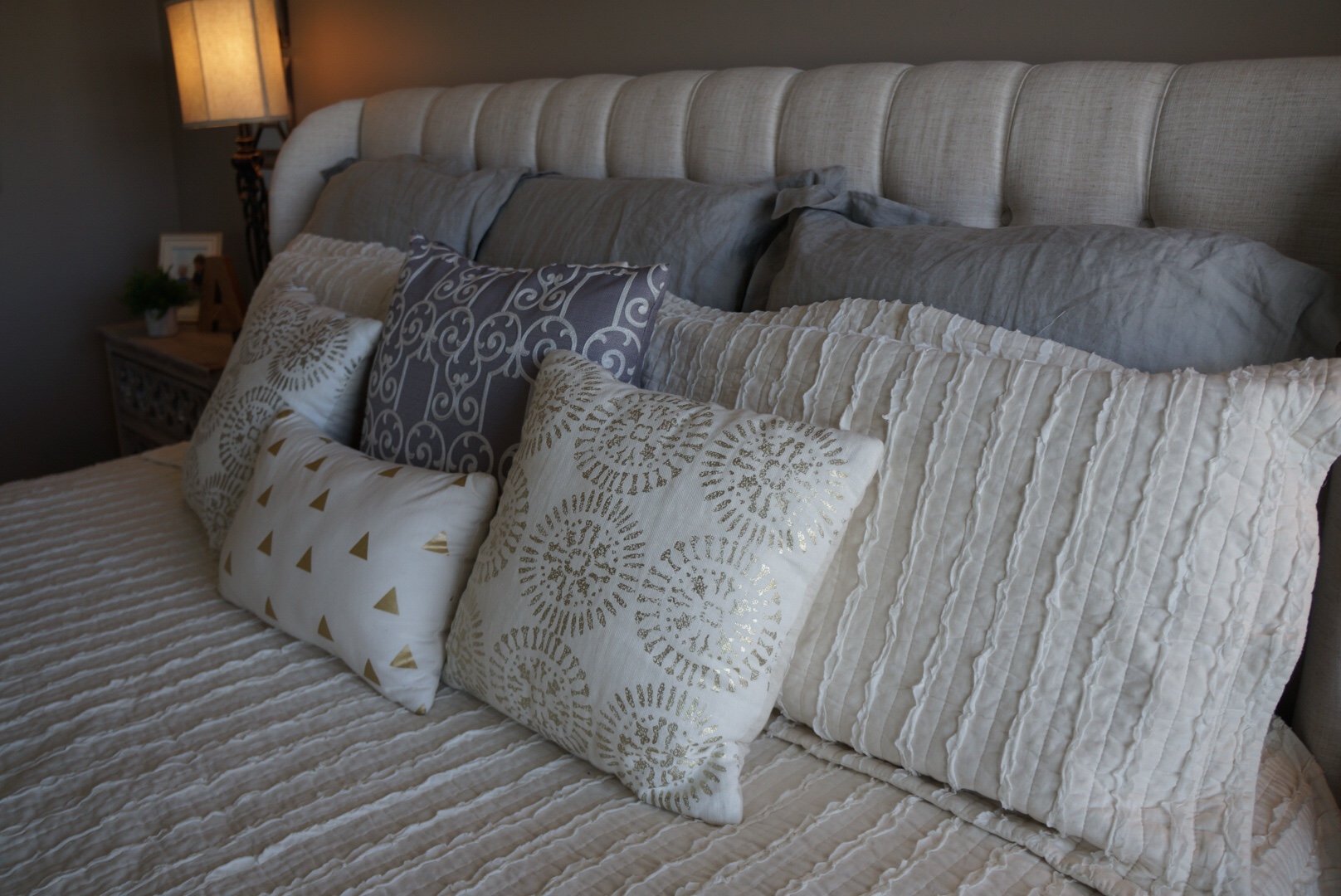 They are a great way to bring softness and texture into a room. You can mix and match them with all kinds of other furniture and accent pieces, which makes them so versatile. Today I am sharing several with you that I have seen in my searches that I think are fab!
I love the look of a wingback headboard (which is what mine is). This one from Overstock is so pretty with all the tufted details!
Overstock Tufted Headboard
This one has the tufted look AND nail head trim. Win, Win!
Amazon tufted linen headboard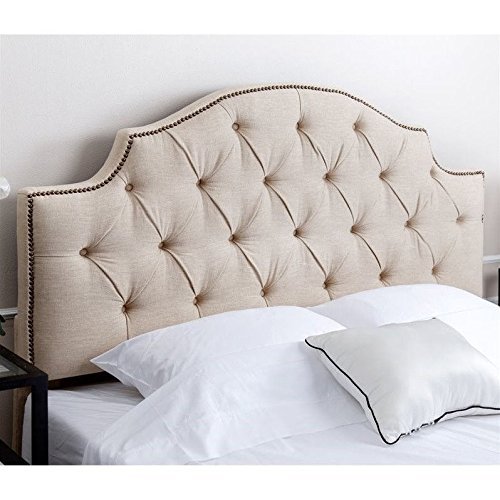 This one is soooo pretty! A little more pricey than some, but it would definitely be a show stopper and even dress up a room!
Amazon Linen and Weathered Oak Headboard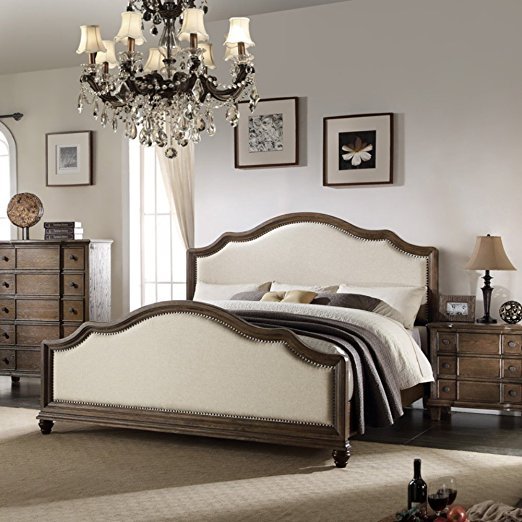 Here is ours! As I mentioned, we love it! Ours is in the color Talc, but it does come in other options as well.
Wayfair Wingback Linen Headboard
Here is another one that I think is beyond pretty with that wood trim. I love the mixing of the 2 elements with wood and fabric!
Wayfair Upholstered Headboard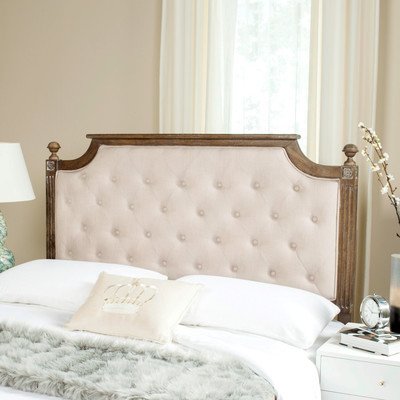 One of my clients recently purchased this one, and She LOVES it. I love the shape of it, and again with the nail heads!
Wayfair Upholstered Headboard
Not all upholstered headboards are linen and beige. I love this one in Gray, and many of these come in other colors if you want something different!
Wayfair Gray Linen Headboard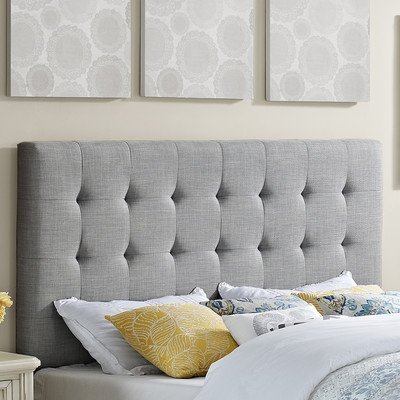 This is one we are looking at for another client for her daughters new big girl room! How precious would this be for a little girl? And something she can grow with as well. Too cute!
Wayfair Panel Bed
Hope y'all have a fabulous weekend! Until next time…
~Stacey
*This post may contain affiliate links.