I've told you before that I'm not huge on decorating for Halloween. That's just me and I know a TON of people go all out, and I think that's great too! If I'm going to do the ol' orange and black Halloween decor…it's going to be cute not spooky! Haha!
This Halloween DIY on reverse canvas is so cute and could honestly be used anytime during fall! It can be made in a matter of minutes too!
PIN THIS FOR LATER!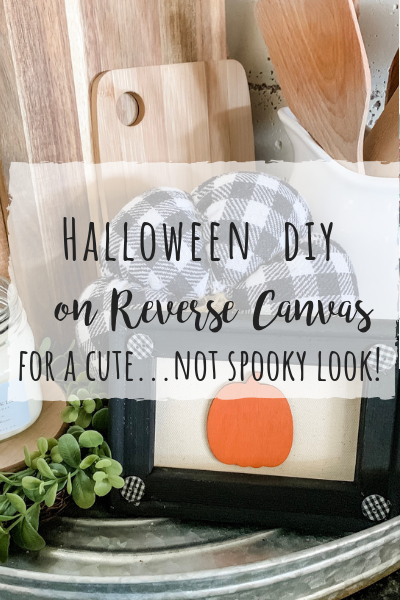 Here is what I used for this Halloween DIY project:
5×7 canvas
Black craft paint
Black and white buttons
Orange pumpkin from dollar tree
To get the look of reverse canvas, simply flip your canvas over and take an exacto knife down each side of the canvas on the outside of the staples. This will be easier than trying to remove it from the staples too!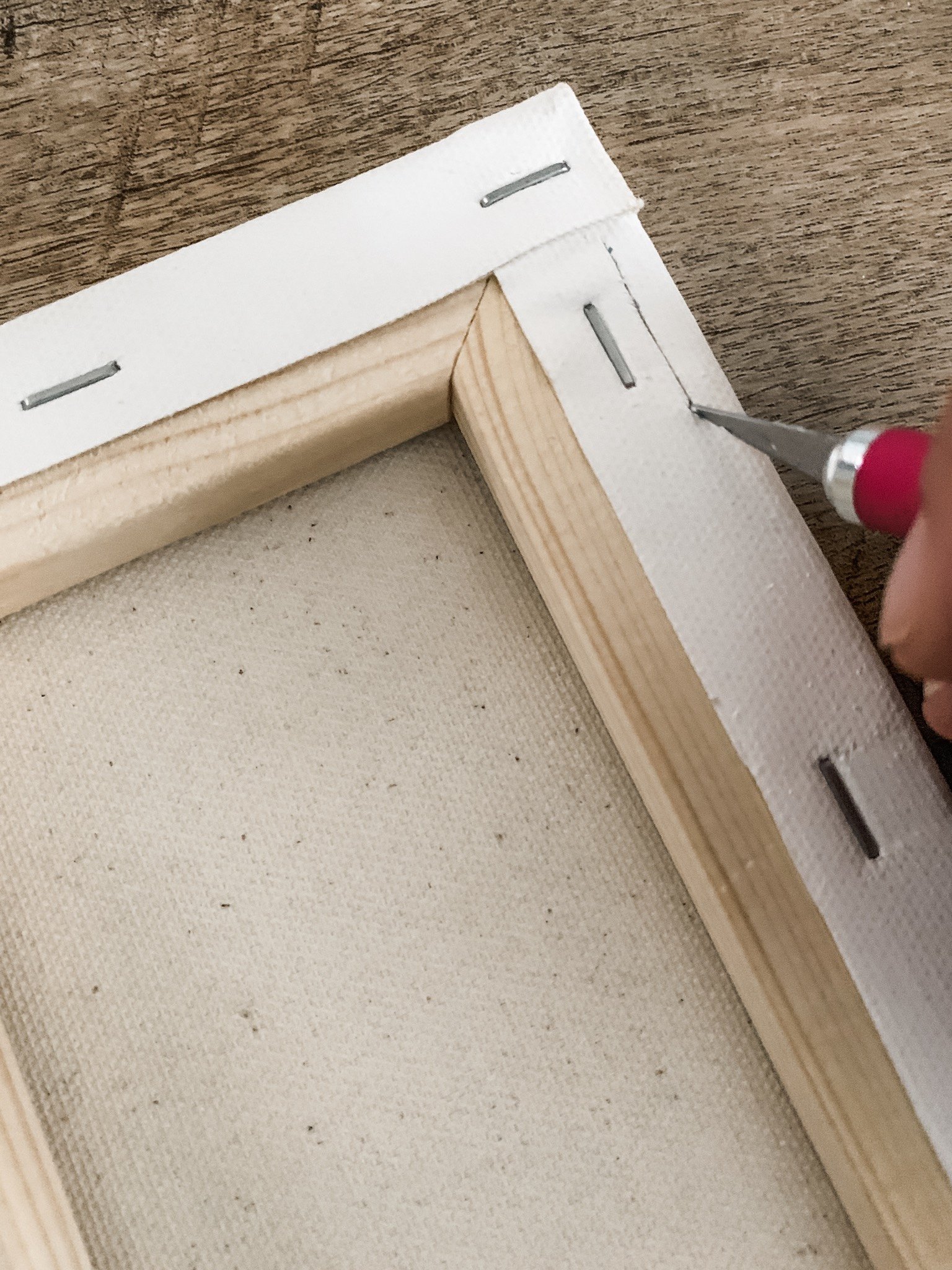 After you have done that on all edges, you should be able to peel that canvas right up! So easy!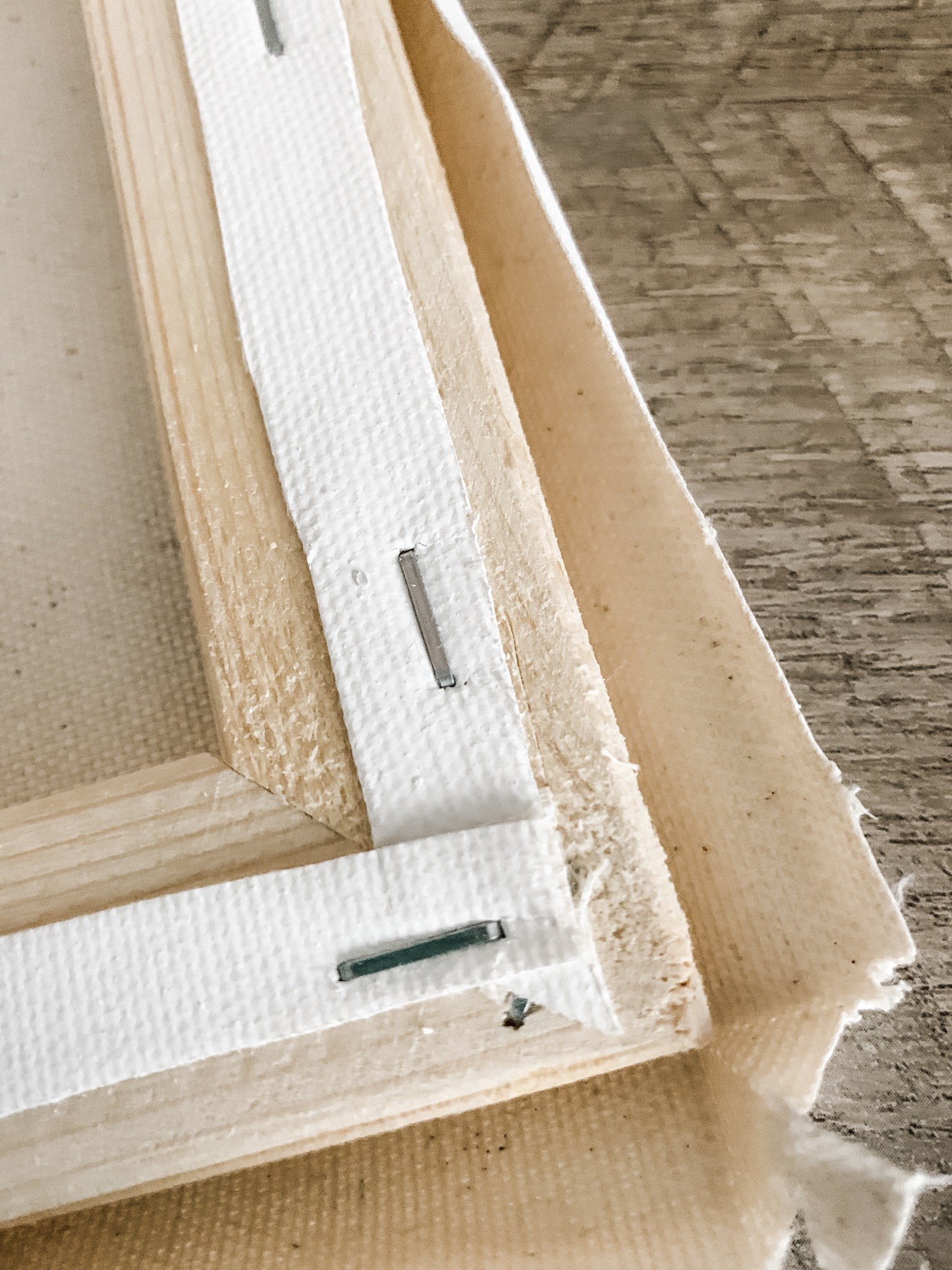 I then trimmed the canvas piece down the right size so that I glue it on the back and it wouldn't hang over the edges.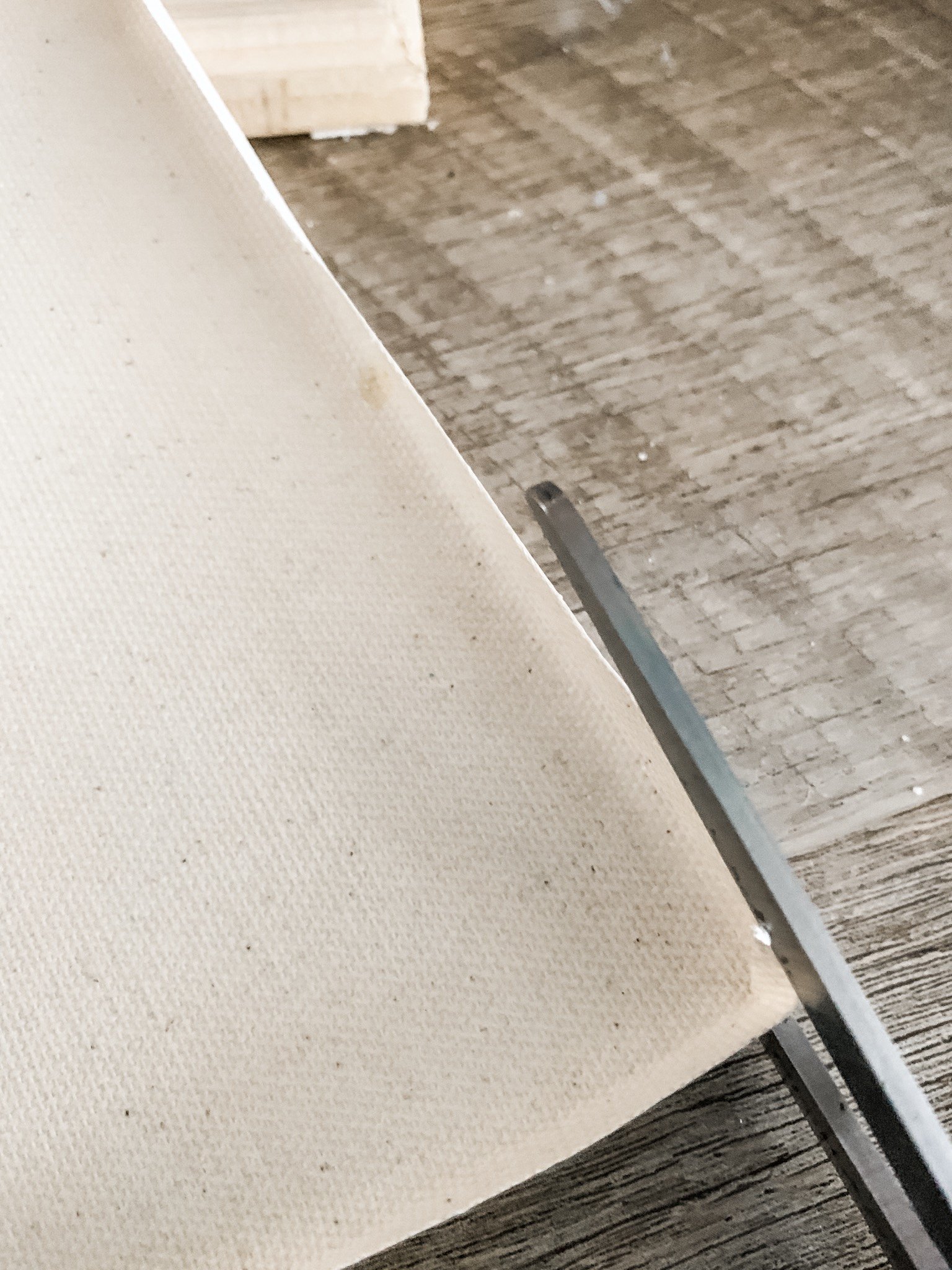 I painted the wood frame black, turned it over and attached the canvas with hot glue with the OPPOSITE side showing towards the front! You want to see the linen/drop cloth looking side and not the bright white side.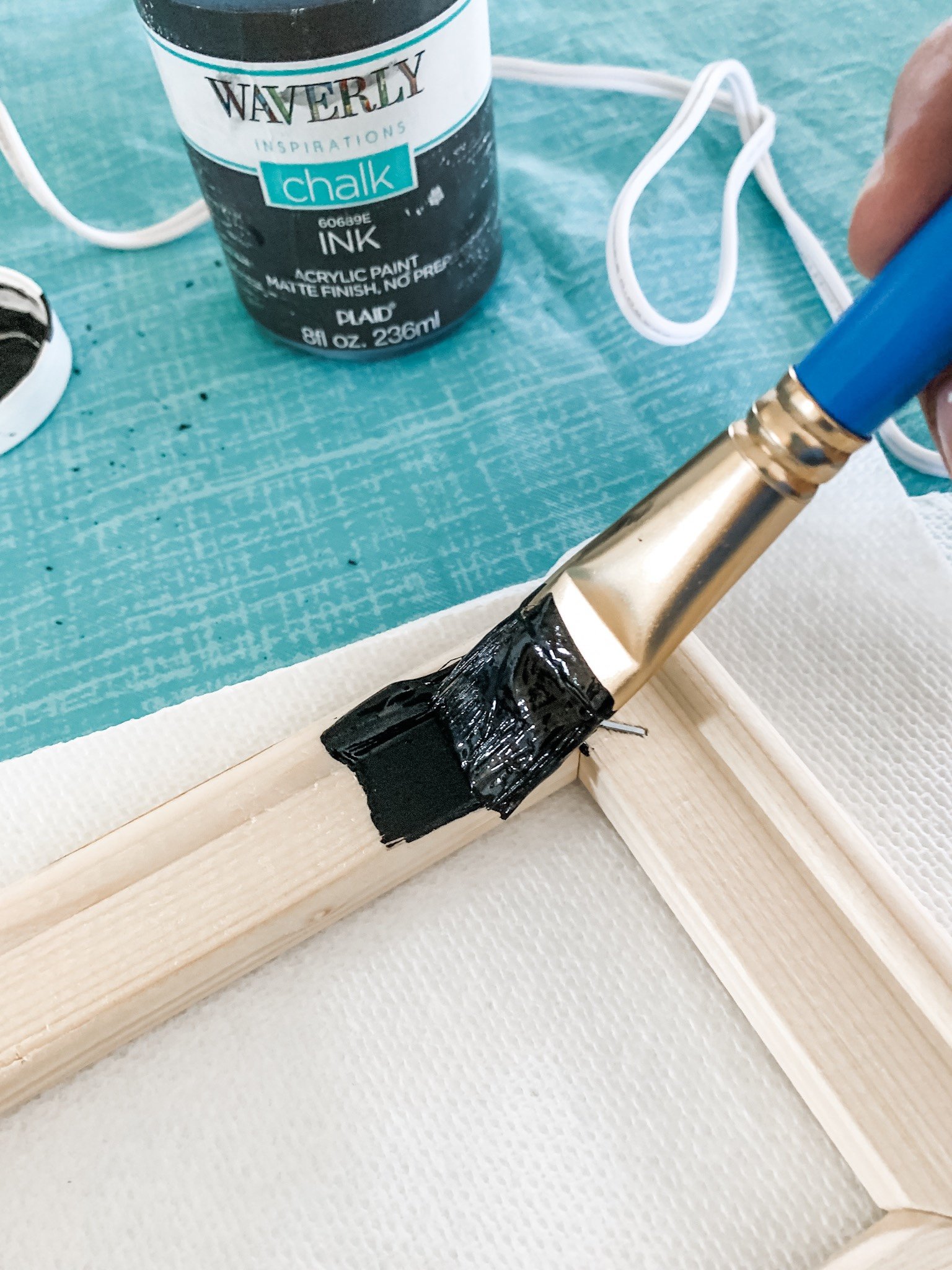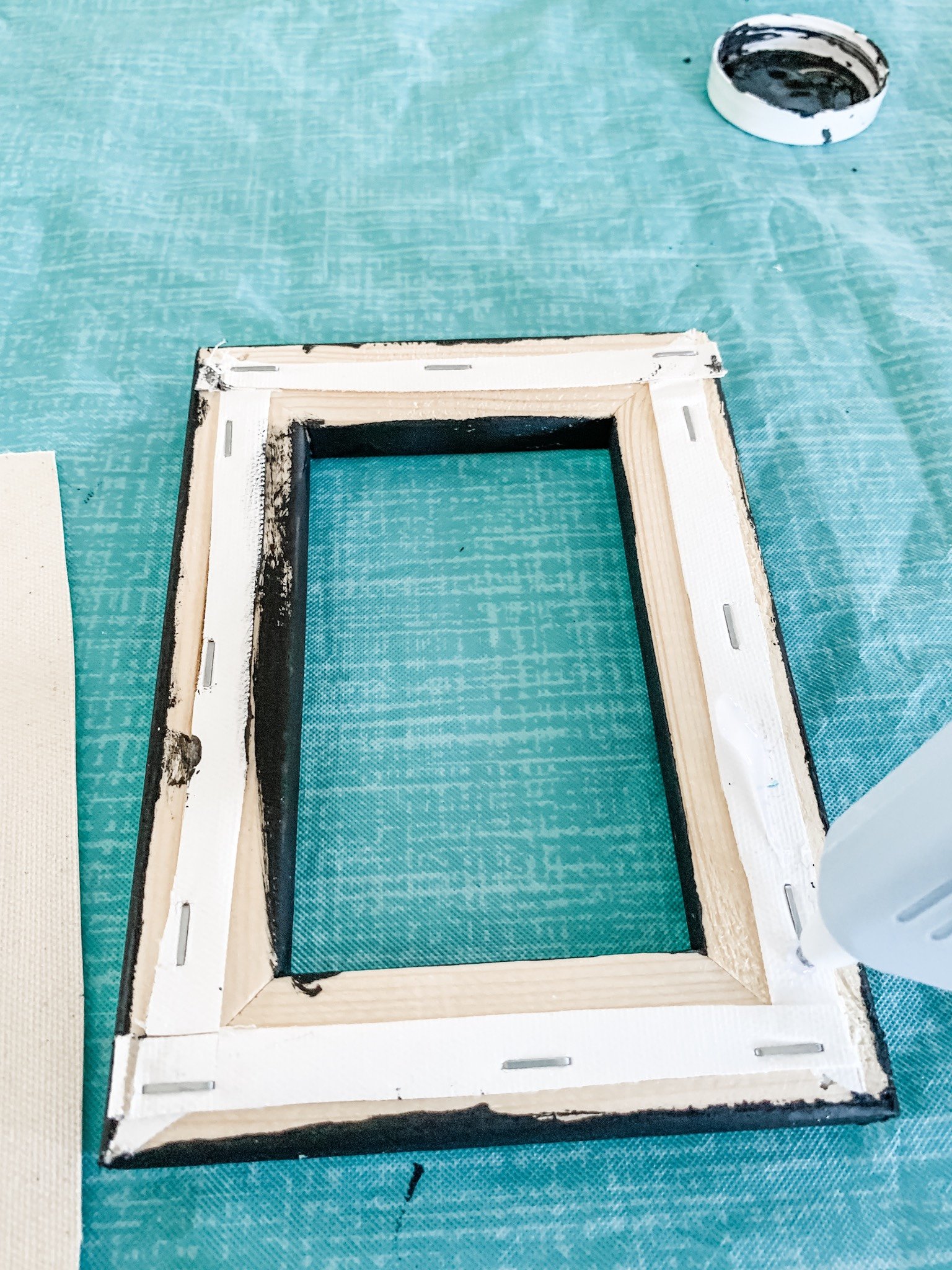 I also found this cute bag of buttons on Oriental Trading that I knew would be good for craft projects, so I used 4 of those and hot glued them in the corners. 
Last but not least for this Halloween DIY, I took this little wood pumpkin from the dollar tree and just hot glued it to the middle. It was already orange even!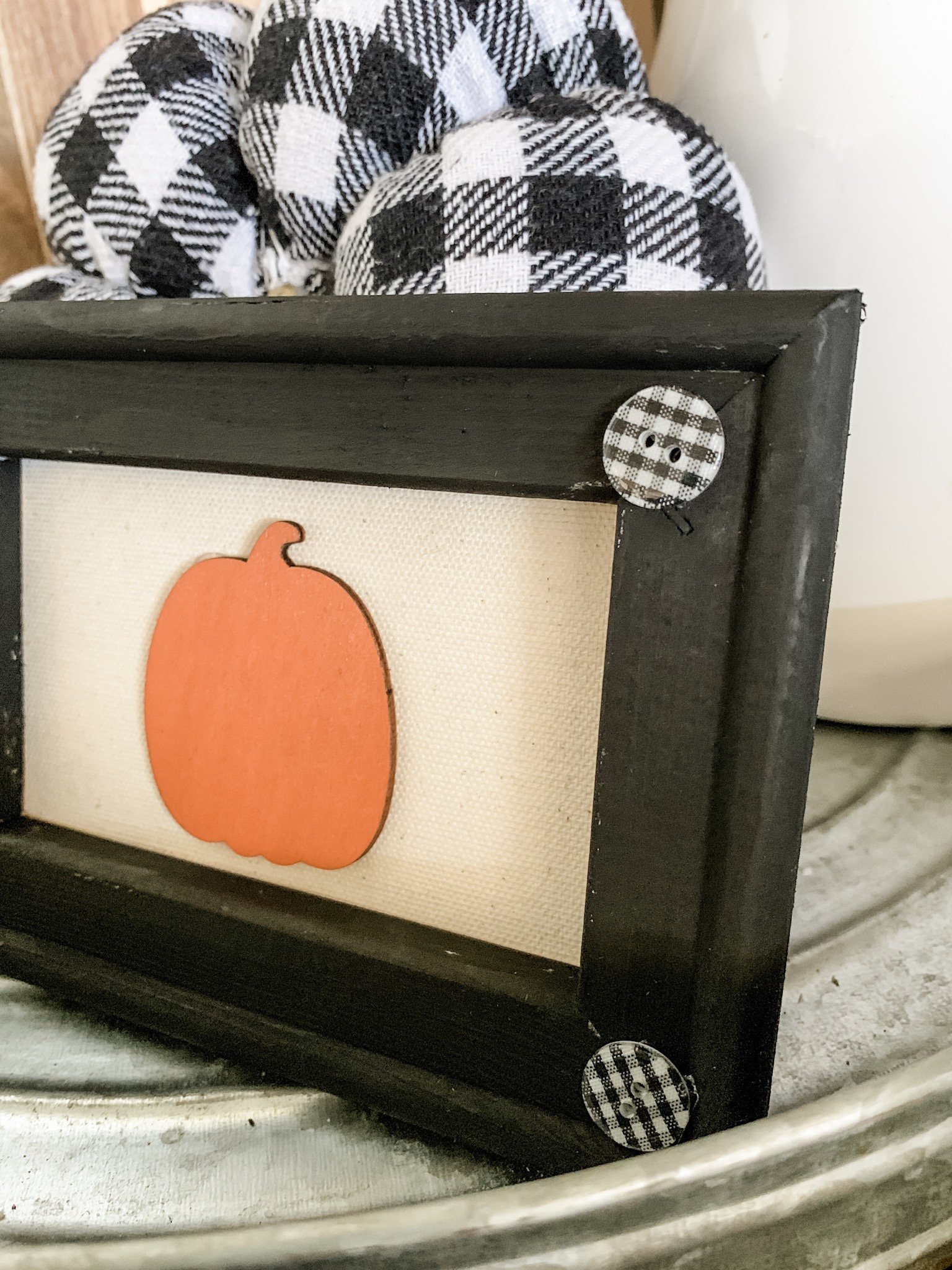 Now, this does not SCREAM Halloween. But, that's also why I love it! You could do this in a bigger size canvas and add all kinds of creepy crawly things if that's what you want to do 🙂 
I love the look of the reverse side of canvas! It has a very natural look!
I just wanted simple and cute for this Halloween DIY and I feel like that's just what I accomplished. Let me know what you think and if you'll be making one too!
Until next time…
~ Stacey
If Halloween isn't your jam, check out some of these Fall DIY projects!