Who else loves Watermelon in the Summer?! I love to eat it and apparently I love to paint it too, because I sure did have fun with this one!
This hand painted watermelon door hanger was easy to do and will make a super cute addition to your Summer porch this year!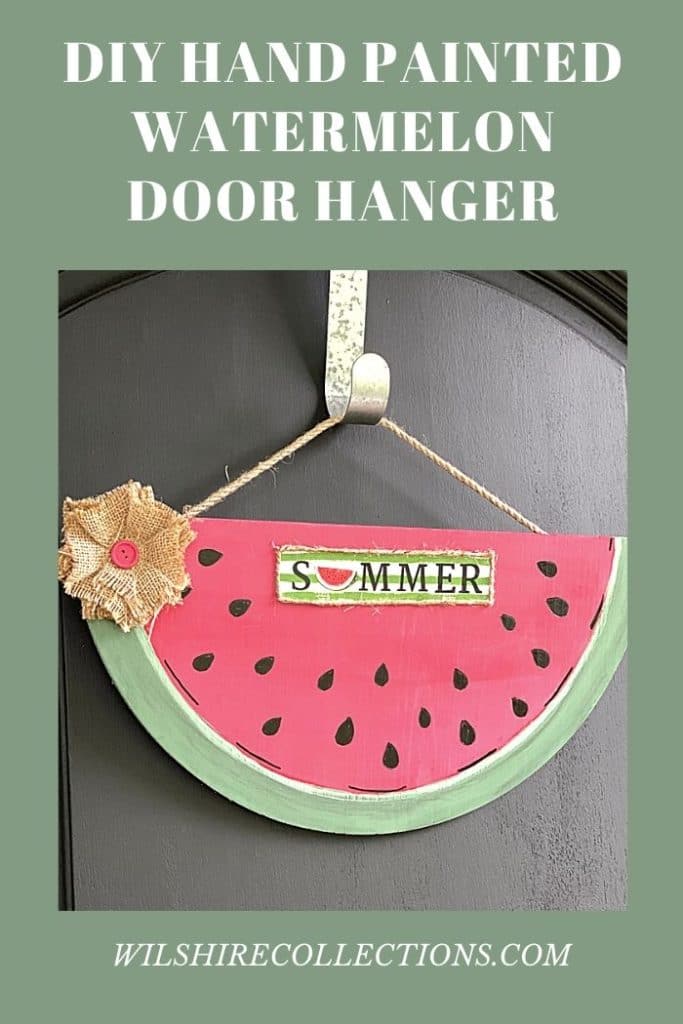 I started off with this blank wooden watermelon that came from Hobby Lobby. It was in their Spring shop section and I just knew I had to have it!
Of course I knew I was going to need some red and green paint, so I just grabbed a few colors I had on hand and started painting! I always love the colors and coverage of the Deco Art Americana paint from Hobby Lobby.
You can see some of the ways I blended my paint, mixed colors, etc. in this video right here! You can truly just get creative with this part and make it exactly how you would like it!
For the seeds, I opted to use a paint pen just because I felt like I had more control over them that way. It worked out really well!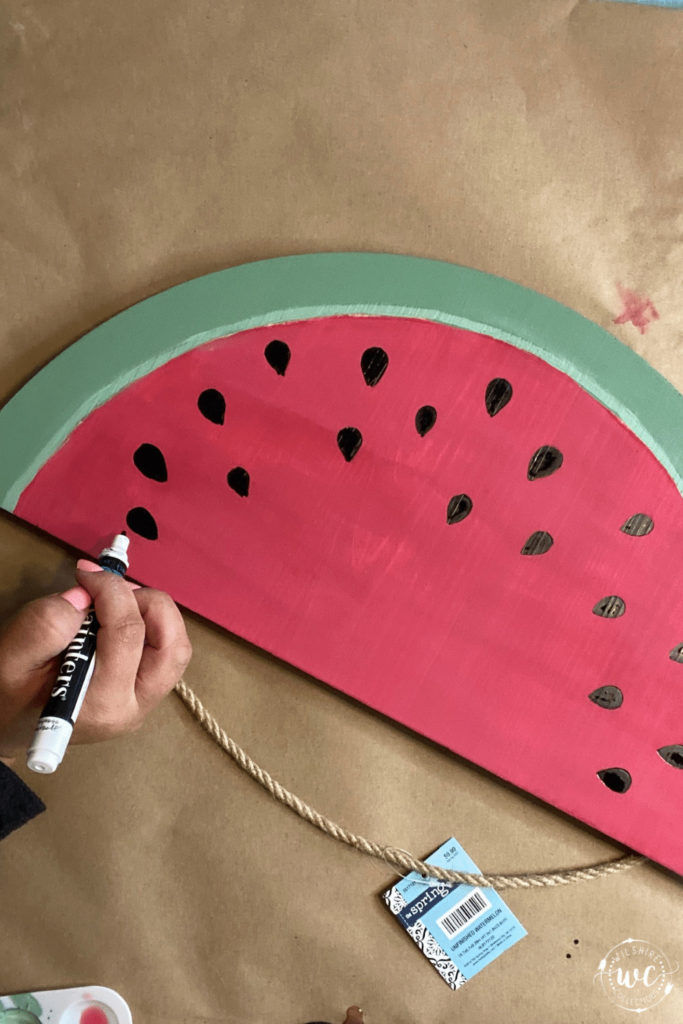 I couldn't just leave it at that, so I added a summer printable to the top and a burlap flower embellishment as well. They were both the perfect touch if you ask me!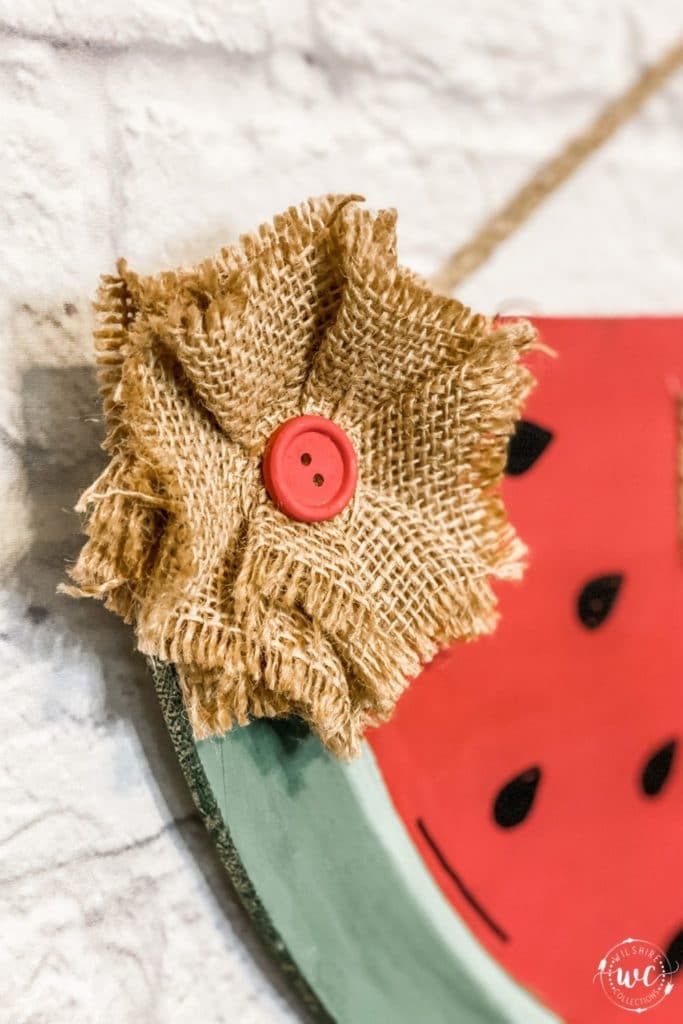 What do ya think of this hand painted watermelon DIY project?! Pretty summery and pretty cute…right?! Let me know if you think you'll try painting one too!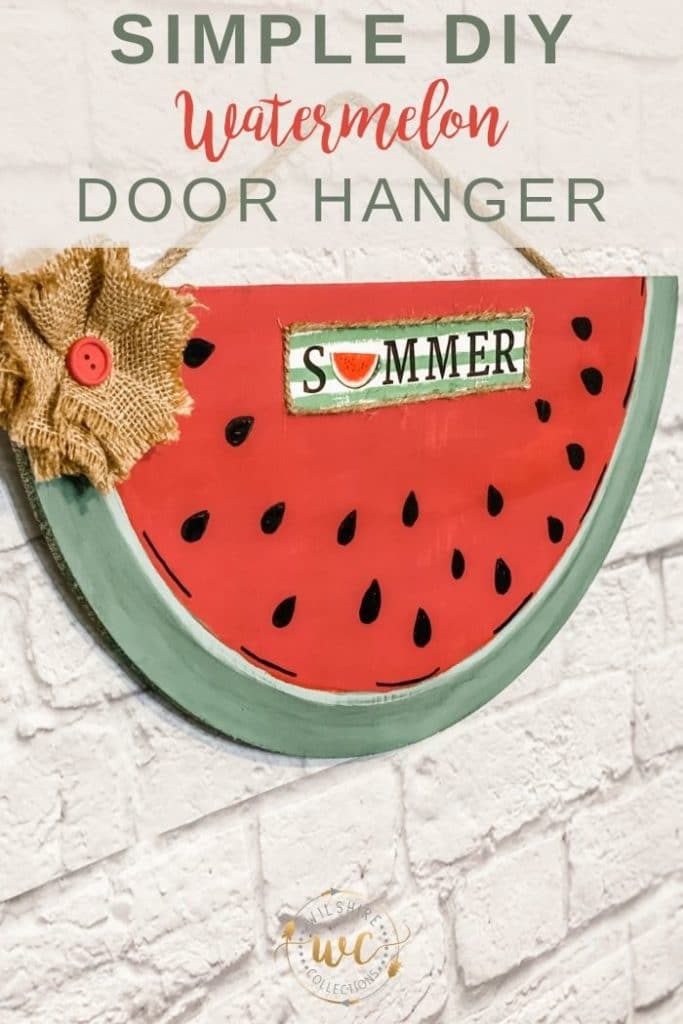 Until next time…
Stacey