I saw these little copper pumpkins at TJMaxx and it inspired me! I had ZERO plans of using Copper this fall until I saw them, and then it was game on! You know I had to add a little DIY to the mix too!
I'm going to show you how to make Copper Pumpkins in a few easy steps. This will add instant warmth and character to your fall decor!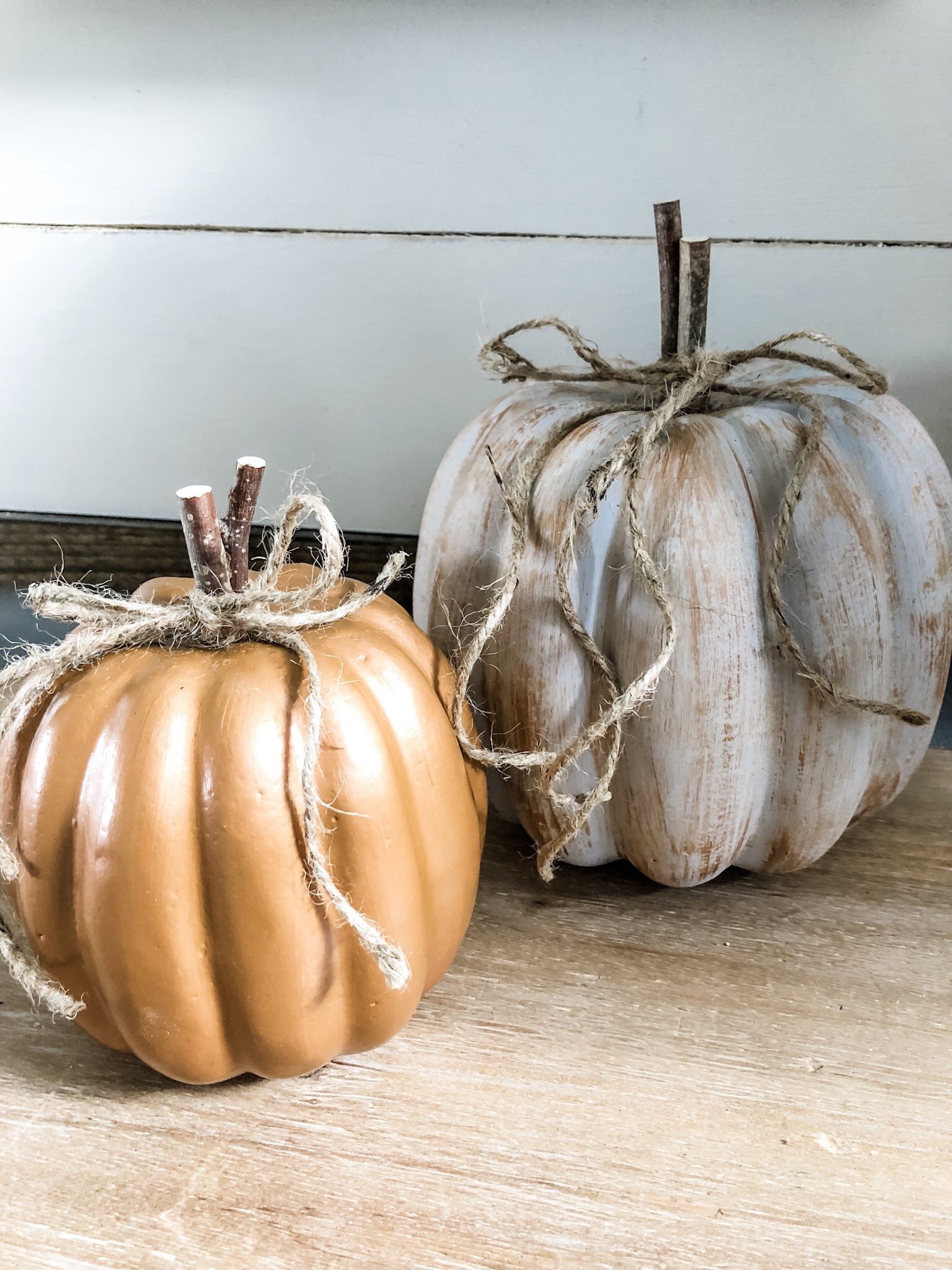 The thing I love about Copper is that I'm not a huge orange person for fall (or traditional fall colors at all for that matter). Copper brings a certain warmth that orange brings without feeling like "pumpkin orange." For me, it's the perfect compromise!
I started out with some foam pumpkins from Walmart. You can get these in all sizes ranging from 98 cents to $5.98. Just pick the size that works for you! (I also did a couple of the mini dollar tree pumpkins too)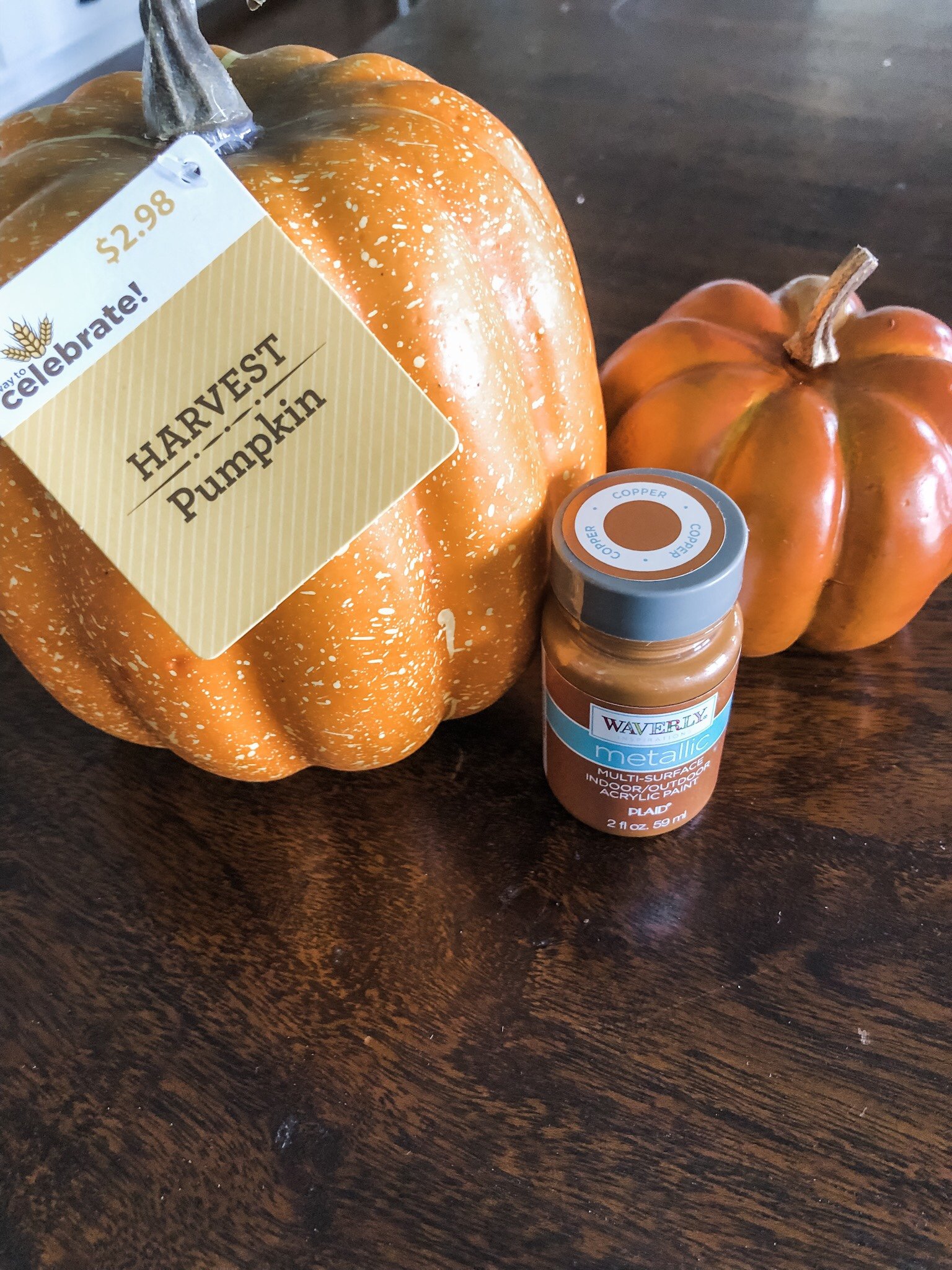 I used this Waverly metallic paint from Walmart in the color…Copper! I love that it has just enough sheen to make them look like shiny copper pumpkins! The one I got from TJMaxx is sitting here right next to these before I painted them.
I simply painted the pumpkins (2 coats) and let them dry. I took out the old stems and just put in little cinnamon sticks for the new stems and tied some jute around them to finish them off.
QUICK TIP! I put a toothpick in the bottom of the pumpkins and then turned a solo cup upside down and put the other end of it into the cup. This made painting these a breeze and easy to spin as you go!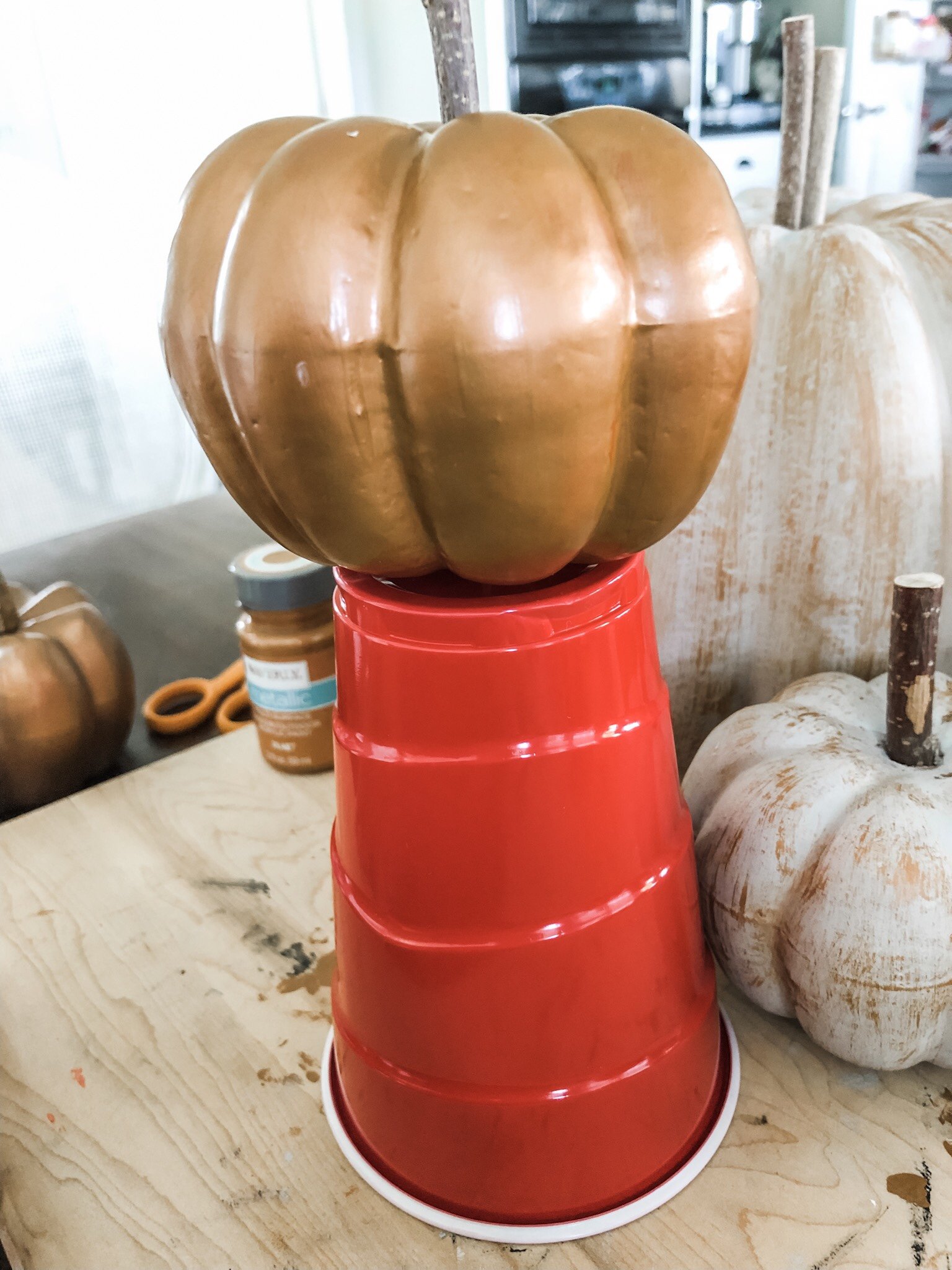 I also wanted to try something with just some copper accents, so I had an idea for that too!
I painted this pumpkin in Waverly Silver lining chalk paint from Walmart and then I did a dry brush technique with the Copper over it! It turned out simply gorgeous! Don't ya think?!
You can see the FB live here where I did this in case you need tips on dry brushing!
I love the way these turned out and I can't wait to use them in my home this fall. These little babies started a domino effect though.  I thought I would use them in my entry and then quickly decided I also needed some copper pumpkins in my living room! (So stay tuned for that reveal) 
Are you going to incorporate copper pumpkins anywhere this year? If so, I hope you will give these a try!
Until next time…
Stacey