Who doesn't love a cute hobnail vase?! I sure do! And while I love the real ones, you know I had to give a DIY version a try.
Let me show ya how to make a DIY faux hobnail vase in just a few easy steps with some Dollar Tree supplies! Anyone can do this one for sure!
I saw these 2 little items at the Dollar Tree and instantly had an idea…a hobnail vase! I knew some chalk paint is all I would need to complete this project.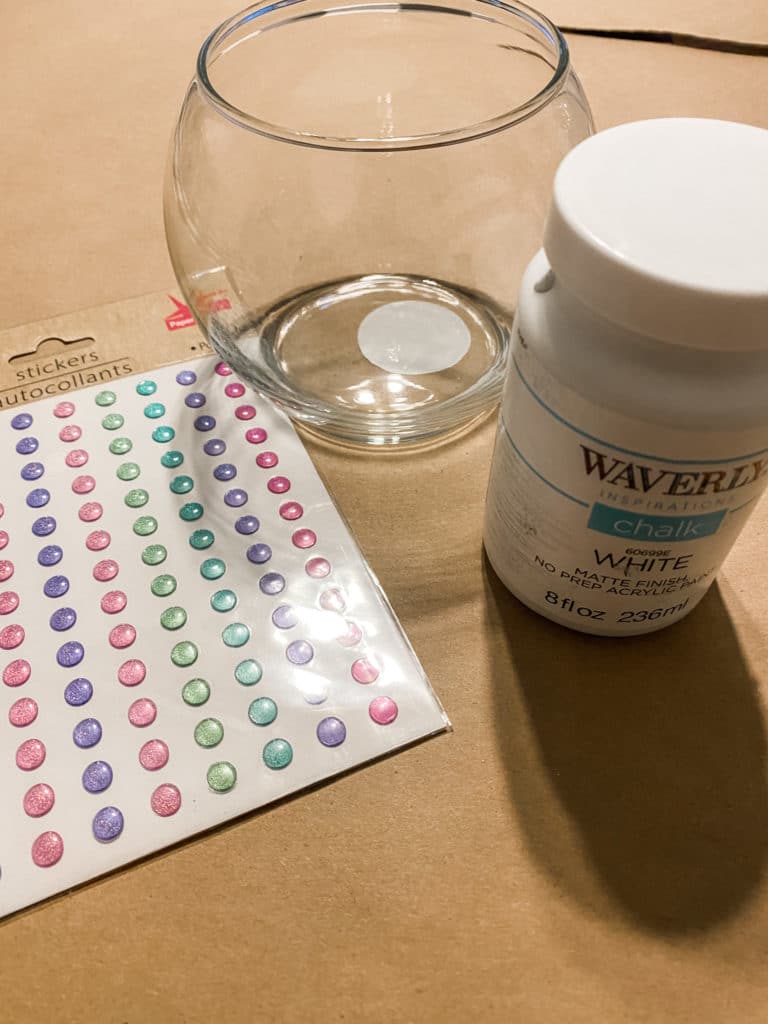 This is the little vase, but honestly any glass vase would work…so just get creative with it!
These little stickers were what was going to give it the hobnail look and are the secret weapon to this project!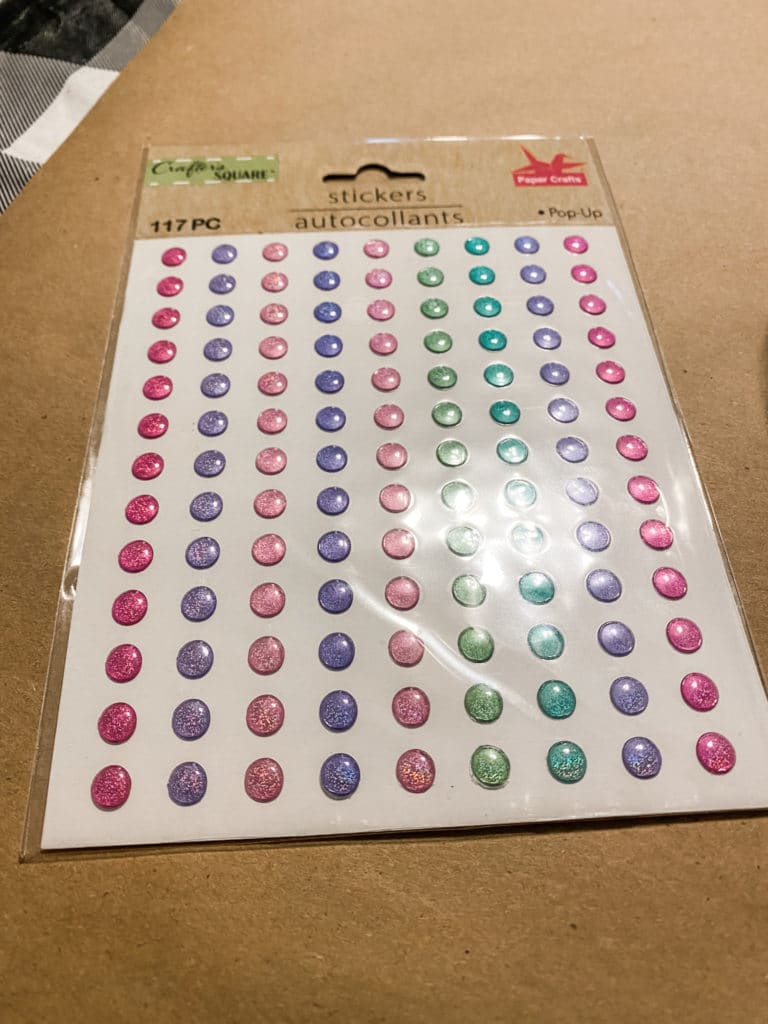 My go to chalk paint for these types of projects is Waverly from Walmart, so I grabbed the white and got to work! I did one coat first, and then I added my stickers all around!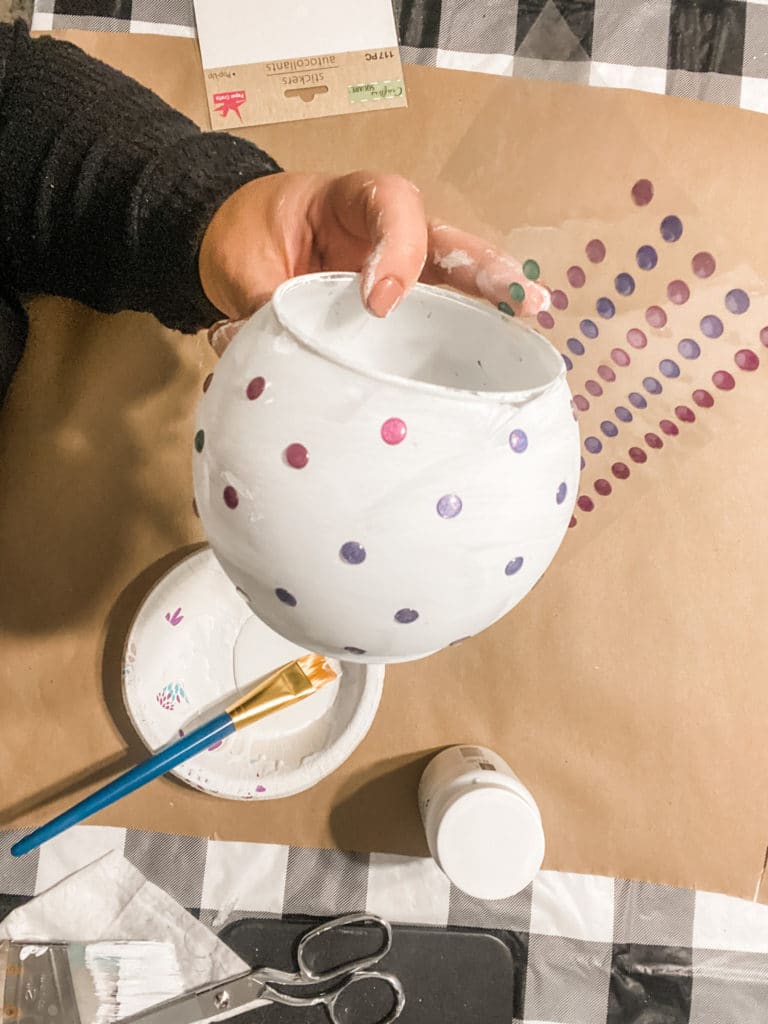 A couple more coats on the outside and a quick coat on the inside and I was all done with this cutie!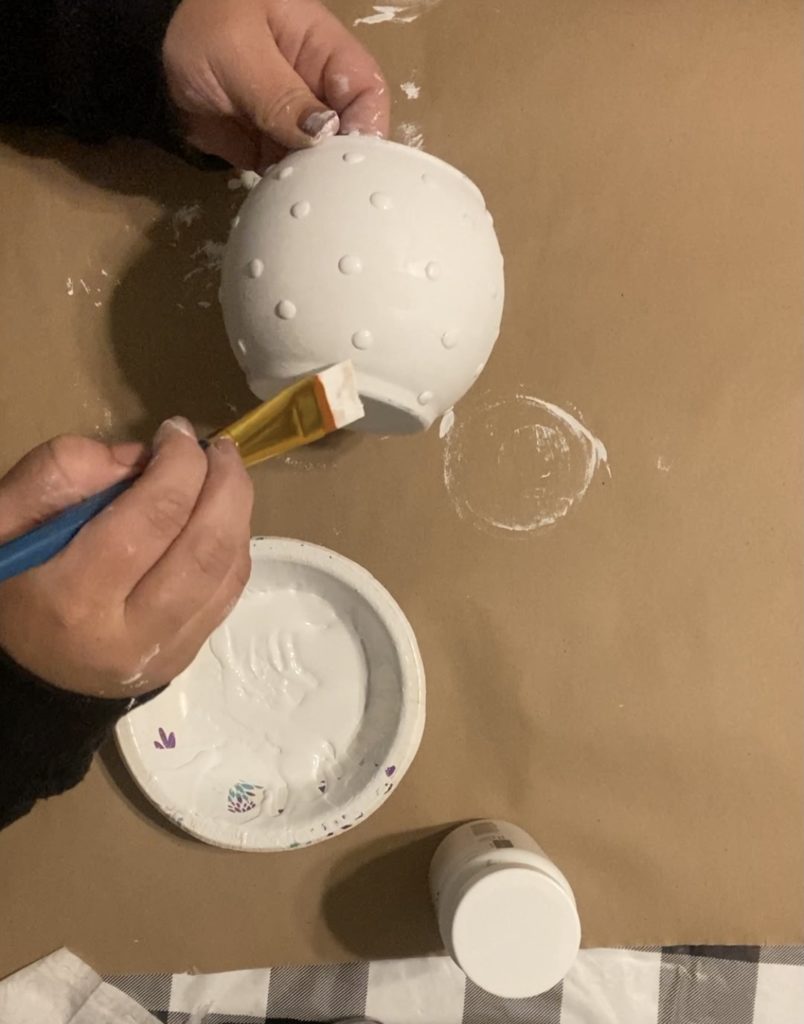 What do you think of how this turned out?! I just added a little greenery I had on hand and I think it's so adorable! I recorded a video of me making this faux hobnail vase too!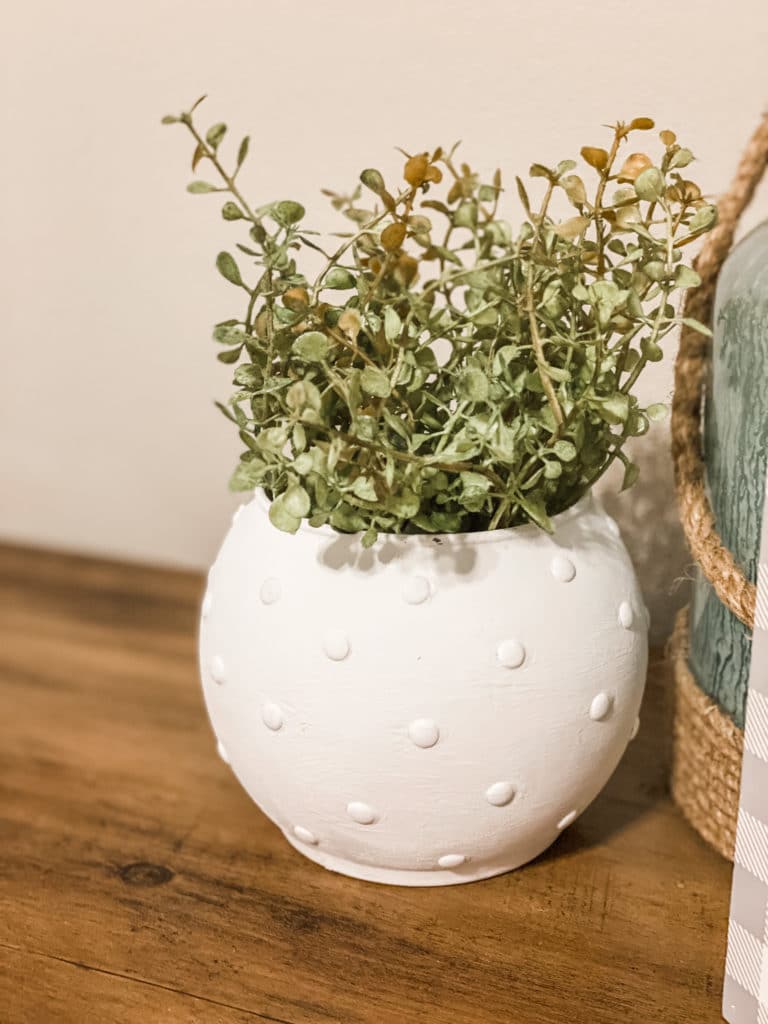 Hope you're inspired to make one too!
Until next time…
Stacey