I love a good DIY hack that can take your decor up a notch! And I especially love it if it involves wood beads! Good news…that's just what we are about to do!
Want to know how to update your candlesticks? I've got the perfect DIY hack for you that will make you want to be searching your home for those old candlesticks to give them a makeover!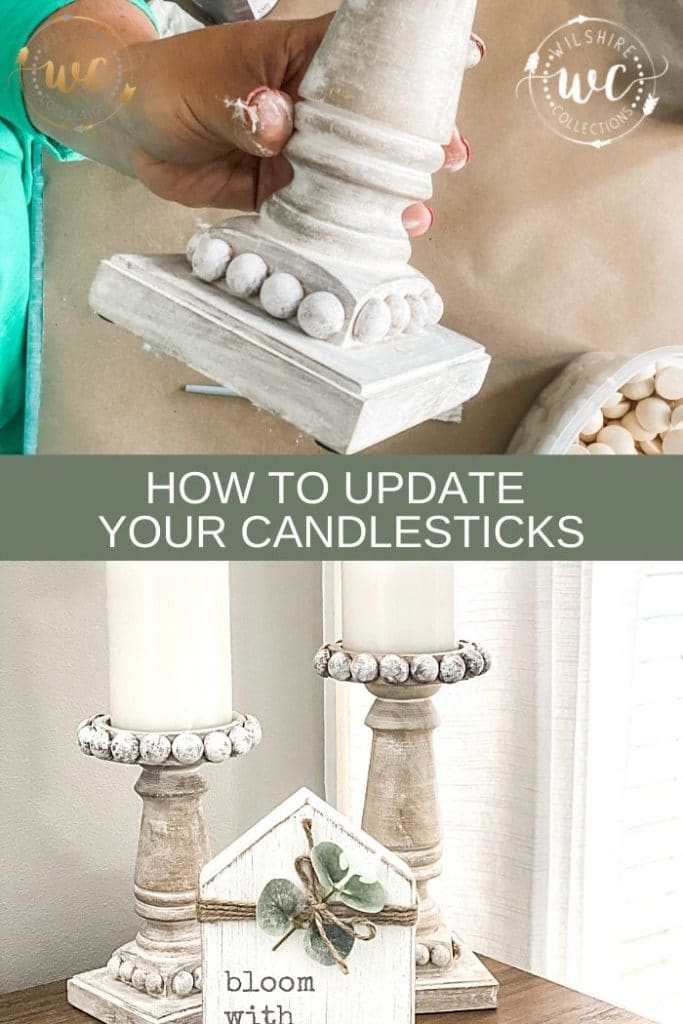 Here's the supplies I grabbed when I had this little lightbulb moment. It really all started when I bought a beaded candlestick from HomeGoods that I (and so many of y'all) loved. It made me think, "Why can't I do that?" ANSWER: I CAN AND I DID!
My candle sticks were from Walmart a couple of years ago, but you clearly don't have to use JUST these! Get creative and see if you have something that would work, or head to your local thrift shop and see if you can find something inexpensive there.
I didn't even want to paint these candle sticks (but you totally could with yours). I simply wanted to add the half wood beads. My trick for painting these guys is to place them on some painters tape (sticky side up), so they are easier to paint. (I used a combo of 14 and 16mm here) Find them in my Amazon shop!
First up, I added Waverly antique wax to all of them. QUICK TIP: Put them on a piece of blue painters tape (sticky side up).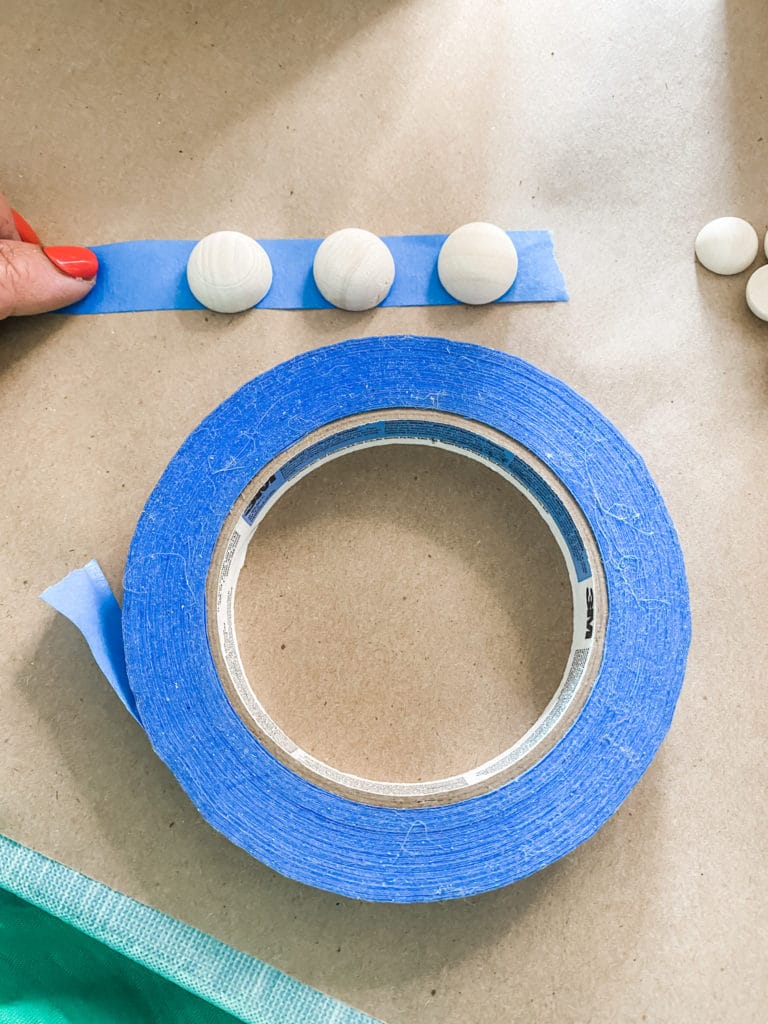 Next, I dry brushed some white paint over them so that some of that brown still showed through. For me, I wanted them to look similar to the finish of the candlesticks. However, you could also just painted your beads solid to match whatever color you painted your candles. Either way!
Last but not least, I simply hot glued those babies all around in the places I thought they would look cute! Get creative here and HAVE FUN while you update your candle sticks!
What do you think of the end result?! I'm pretty in love with them and can't believe how cute they are now! I can use them grouped together, or in two totally separate rooms. Win, win!
Until next time…
Stacey
This post may contain affiliate links. Please see my full disclosure for more info.