I got another space transformed since Christmas has come and gone, so I can now (buffalo) check one more thing off the list! Hehe…see what I did there?!
My entry is one of my favorite places to change out décor because it doesn't require a ton. Just a theme and a few cute pieces and I'm good to go!
So many people have been asking me "Can I still use my buffalo check stuff after Christmas?" YESSSSS, GIRL! Yes, yes and more yes!
Are you wondering how to incorporate buffalo check in the winter? Let me show you what I did with my entry way this year!
I'm using black and white buffalo check here just because that's what I already had a lot of. I didn't buy one new thing for this space! The pitcher was a Christmas gift from my Mom (I had been eyeing it at Kirkland's!) and everything else I had or made!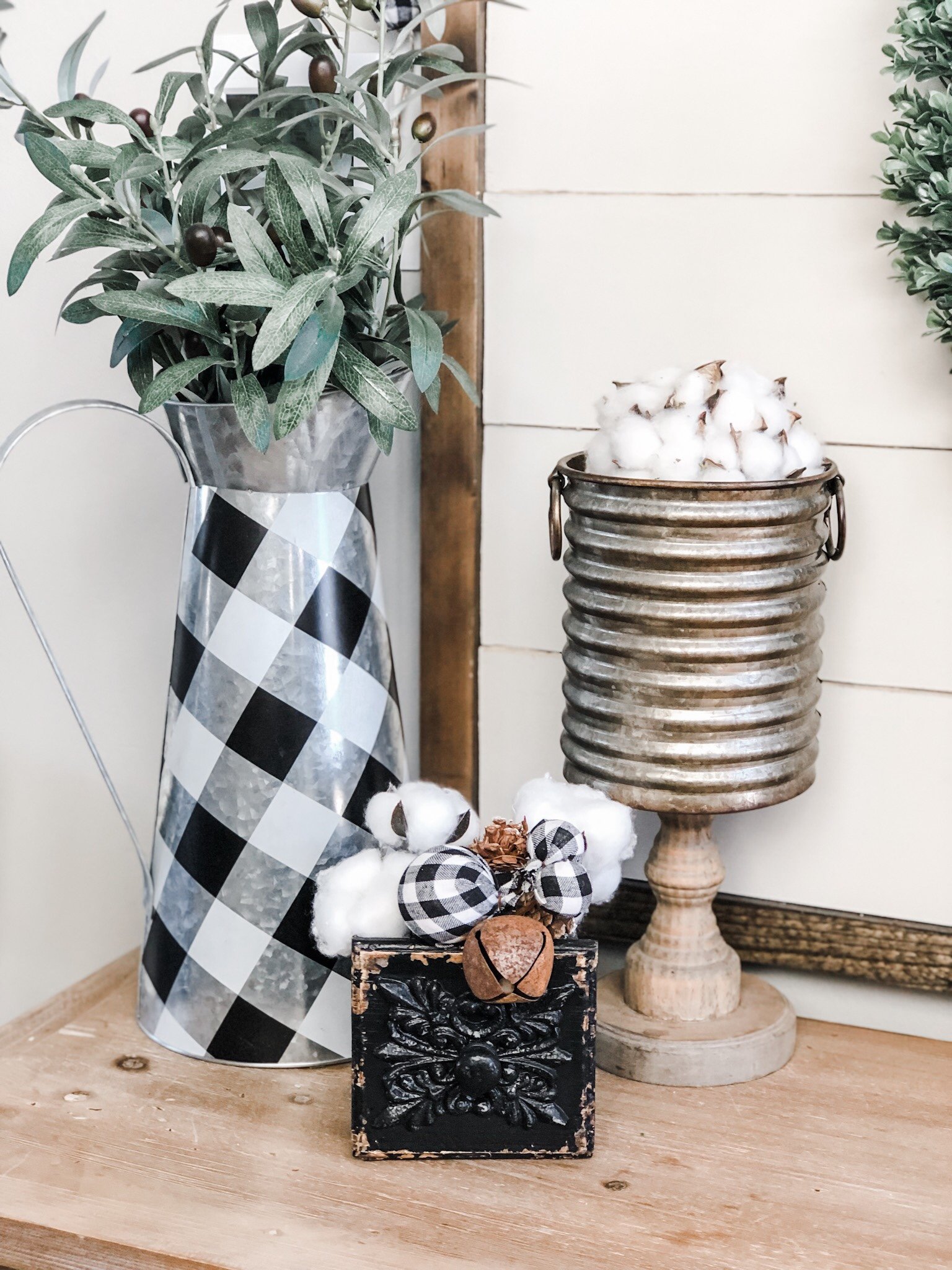 Nothing about that says "Christmas," so in my humble opinion you can use buffalo check in the winter and ALL year round for that matter!
For those of you that used a lot of red and black buffalo check, here's my thoughts on that. If your house has red accents or you WANT it to have red accents…then I say yes you can still keep using it. If it doesn't go with your other décor, then no.
You can also find cute stuff these days in gray and white buffalo check too for another neutral option!
Check out my winter living room here and you will see some buffalo check sprinkled in there too! You know I'm too obsessed to say goodbye the plaid!
Let me know if you are using buffalo check anywhere this winter!
~ Stacey
Sources-
The C came from Marshall's last year and was a gift from my sister
The buffalo check garland came from Kirkland's last year
Pitcher- Kirkland's
Frame was a DIY I made on a fb live here
Everything else I've had so long I don't remember!