So, I think I have mentioned that I like shopping. It's half the reason I started this business to begin with. Something has to help support this habit of mine 🙂
Here is how I justify it though. I hope you are with me on this. I shop for DEALS! Do I love Pottery Barn, Restoration Hardware, and Ballard? Absolutely! They are drool worthy! But what gets my heart pounding are the price stickers at a place like TjMaxx or Homegoods. Those places are my jam. My happy places of sorts.
Today I am going to share with you my Top 5 places I love to shop that won't break the bank. (In no particular order) That way when someone questions why you are coming home with MORE shopping bags (this has never happened to me of course) you can tell them what good deals you found! I try and get in stores when I can to actually browse the aisles, relax and enjoy. I (try to) do this kid free if possible, because lets face it…shopping with those cute little boogers kind of takes away the relax and enjoy from that last sentence 😉
BUT, I am also a huge fan of that thing they call online shopping. Because it can be done in Pajamas and at any time of the day. I have a habit of adding a lot of things to my shopping cart even if  I'm not going to buy them right away, or ever. Say I'm not alone here? So, here you will find a combination of both types of shopping experiences.
1.T.J.Maxx, Homegoods, Marshalls. These all fall under number one because they are owned by the same company and are all equally amazing in their own way. If you have one near you, RUN there as soon as you can. The deals you can find at a TJMaxx are like no other. This has always been my moms favorite place to shop, and we always joke with her that when she comes they roll out the red carpet and say "Welcome, Kim. We are glad you're back!" Then they gear up the cash registers. See, this shopping addiction I have is genetic. I really can't help myself.  She would take my sister and I shopping with her when we were younger and teach us how to shop for deals. It was no surprise when my first job at age 15 was at, T.J.Maxx of course! There I even learned what days they got their delivery trucks in (which use to be Tuesdays and Saturdays, that was many moons ago so don't hold me to that). Going on delivery day was like you had literally won the lottery because you got first dibs. Back then, I was shopping for clothes and shoes and all the teenage type things. While I of course still like those, I also shop for décor there too!  You never know what kind of gem you will find there that you can't live without.
2. Hobby Lobby! My love for Hobby Lobby of course gives me my crafty fix. Anything I need for a craft, DIY type project can usually be found at Hobby Lobby. It's a crafters dream and you can get inspired just walking up and down those craft aisles. One of the first items my sister and I made with Wilshire were these burlap covered cork boards with nail head trim. Where did we get our supplies? Hobby Lobby, of course! My favorite about Hobby Lobby is the 50% off sales. If something you want is not on sale. JUST WAIT! Because in another week or two, it will be. They also have fabulous décor and it's one of my favorite places to shop in the Fall and at Christmas for Holiday décor! This is also my go to place to buy hardware for furniture.
3. Amazon! With Prime, baby! Ever since we got Amazon prime it has made shopping there even easier. I will literally do things like, "Oh we are low on toilet paper." Click, click. Be here in 2 days. Bam! You can find just about anything on Amazon, and with free shipping on so many items it's a no brainer. Here are some things "in my shopping cart" that I love and hope you do too! (And no, it's not toilet paper!) I love these little EAT letters for a kitchen!   If you don't own a copy of The Magnolia Story, you should!   This wire egg basket would be adorable for this spring!    I could go on, but you get the idea that Amazon is amazing and even more amazing with Prime. I'm sure you already knew this, because who doesn't shop at Amazon?!
4. KIRKLANDS!!! Kirklands y'all. I have found so many awesome things for my house at Kirklands. One of the highlights of my Wilshire life so far was when Kirklands reposted my master bedroom on Instagram. You would have thought I was a Kardashian I felt so famous (for 5 seconds). It was my little moment, and if one bigger never happens in this career I will be A-OK with that. Here's the pic and what they had to say 🙂
One of my favorite things about shopping at Kirklands in store is there Spin To Win App. You can spin it once a day and get different coupons like 10% off, 15% or even $20 off a purchase of $100. You should never leave Kirklands without spinning your wheel. Here are some things "in my shopping cart" that are either sitting there or I already own 🙂   (This mirror is literally in my shopping cart, and it will be mine oh mine one day soon!)

I recently got 2 of these mirrored wooden plaques for our bedroom. I had a $20 off $100 spin to win this day. SCORE!  When I get our dresser painted in there, I will hang these on either side!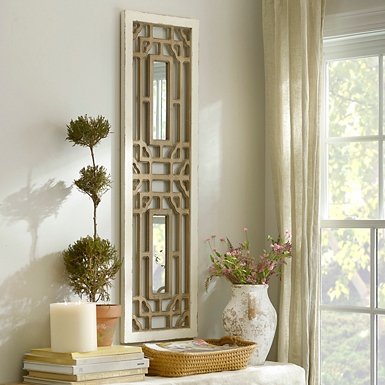 This is a piece that I just like to stare at and drool over, because I heart it.
5. Wayfair!! Wayfair is one of my go to places to shop for things like curtains, bedding, furniture, etc. In the picture of my master bedroom above, both my headboard and comforter are from Wayfair. I feel they have great prices and such a huge selection. Here is the link to the quilt set pictured on my bed above. SO affordable and super cute!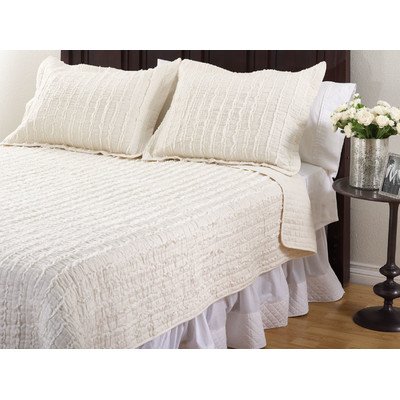 This is my headboard, which I LOVE. Mine is the color Talc, but they have some other cute options also.
I'm still on the search for curtains for our master bedroom and these in gray are in my shopping cart as a contender. Stay tuned to see what I decide!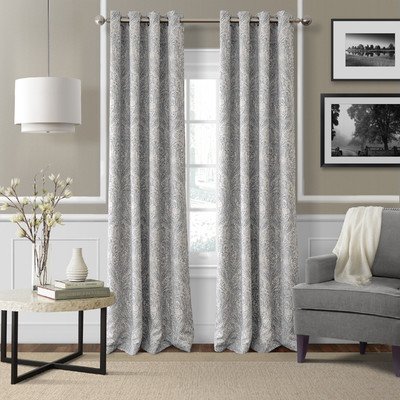 Take some time to browse this site!
I could have made this list a lot longer. (Clearly Target could have been on here too, because Target is everything that everything ever was) I should also note that I am a BIG fan of shopping local! I am in 2 local stores, and I see first hand how hard these store owners work and how much pride they take in their stores. If you can at all, support those local stores beyond all others. For all my local followers, stay tuned for a post on my favorite Nashville/Franklin/Spring Hill local stores!
So, yes we can love the big daddy higher priced stores. And yes, we can even shop there! But it doesn't all have to come from those stores and you don't have to spend a fortune to make your house a home and make it beautiful! Shop for the deals, wait for things to go on sale and only bring in pieces that you love and represent your style! Take it one room, even one piece at a time to not get overwhelmed.  You got this! And if not, call me and I will help you 🙂
~ Stacey
* We are a participant in the Amazon Services LLC Associates Program, an affiliate advertising program designed to provide a means for us to earn fees by linking to Amazon.com and affiliated sites.