Has anyone else been stalking the Target dollar spot bins for those cute Navy pumpkins this year?! I know I did…for a couple weeks! I FINALLY found some and was so excited! But…I wanted more! And other people were telling me they couldn't find them either! So….
See how I transformed these dollar tree pumpkins into knock off Target dollar spot Pumpkins! With a little navy paint these are looking cute!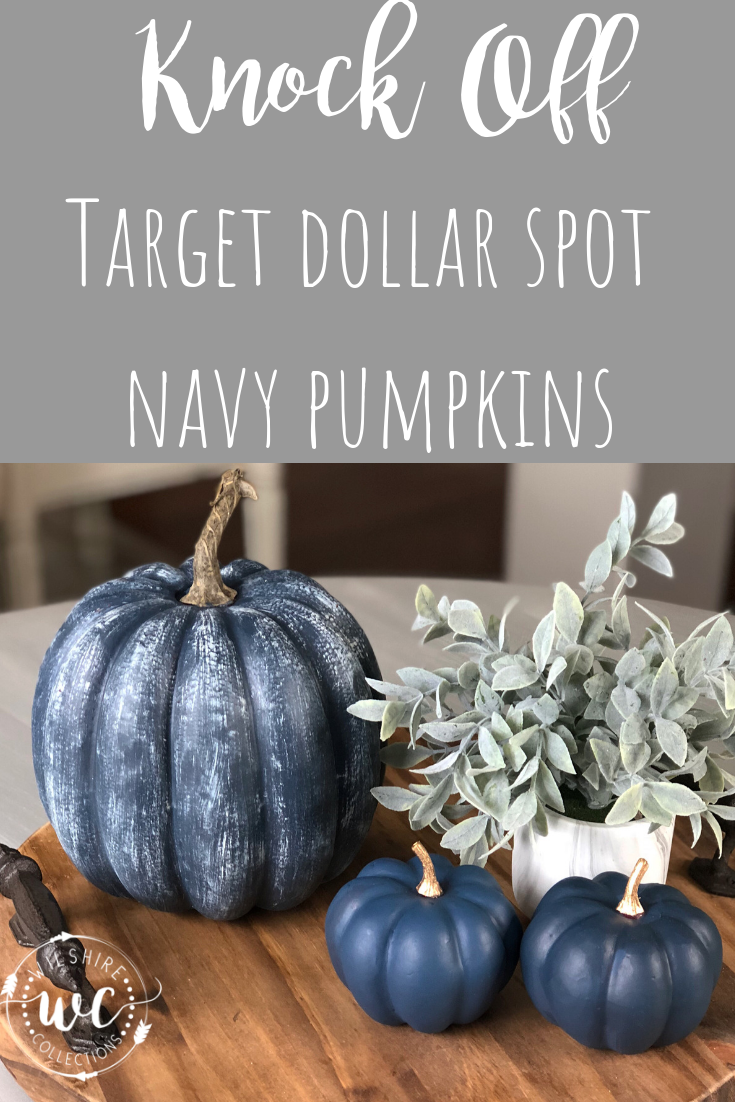 Before we get started…DON'T FORGET! The sale ends tonight for my Happy Fall Home group…you can get signed up here! 
Sometimes when you use a "non traditional" colors at fall you have to get creative. It's kind of hard to find Navy fall décor. Navy and aqua are my accent colors in my dining room, so I really wanted to incorporate in some of those Target dollar spot pumpkins this year!
I got the small pumpkins from the Dollar tree that already had the gold stems (just like the ones from Target). You can watch the FB Live here where I painted these and walked you through the whole process!

I used Waverly chalk paint from Walmart in the color Ocean. It is more of a denim blue, which wasn't quite dark enough for what I wanted. So, I added some black Blackberry House paint that I had on hand. Please note that I just mixed colors because this is the paint I had on hand. If you can find a true navy chalk type paint you like, no need to mix. Just paint with it!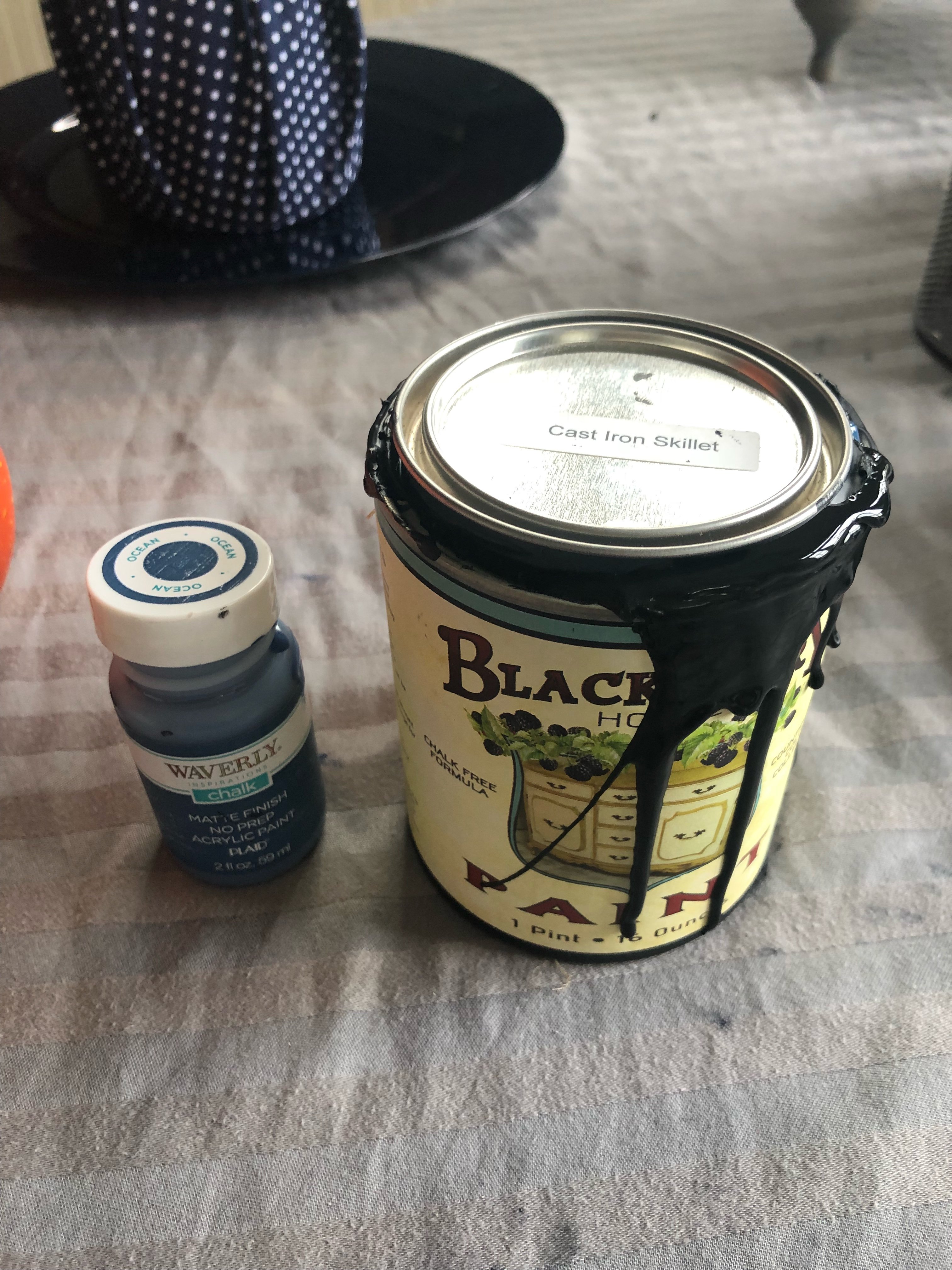 These dollar tree pumpkins even already had the gold stem like the Target dollar spot ones do. Here they are side by side before painting. 
The rest is easy peasy. Just paint a couple coats and be done with it! You'll have some cute Navy pumpkins that are a great knock off to the Target dollar spot pumpkins. 
What do you think of them all finished up?! Pretty stinkin' cute if you ask me! They aren't quite as dark of a Navy as the Target ones…but I'm ok with that! Are you using any "non-traditional" fall colors this year?!
PS…Did you know I make and sell these adorable lazy Susan's pictured here?! Several styles to choose from! Shop here!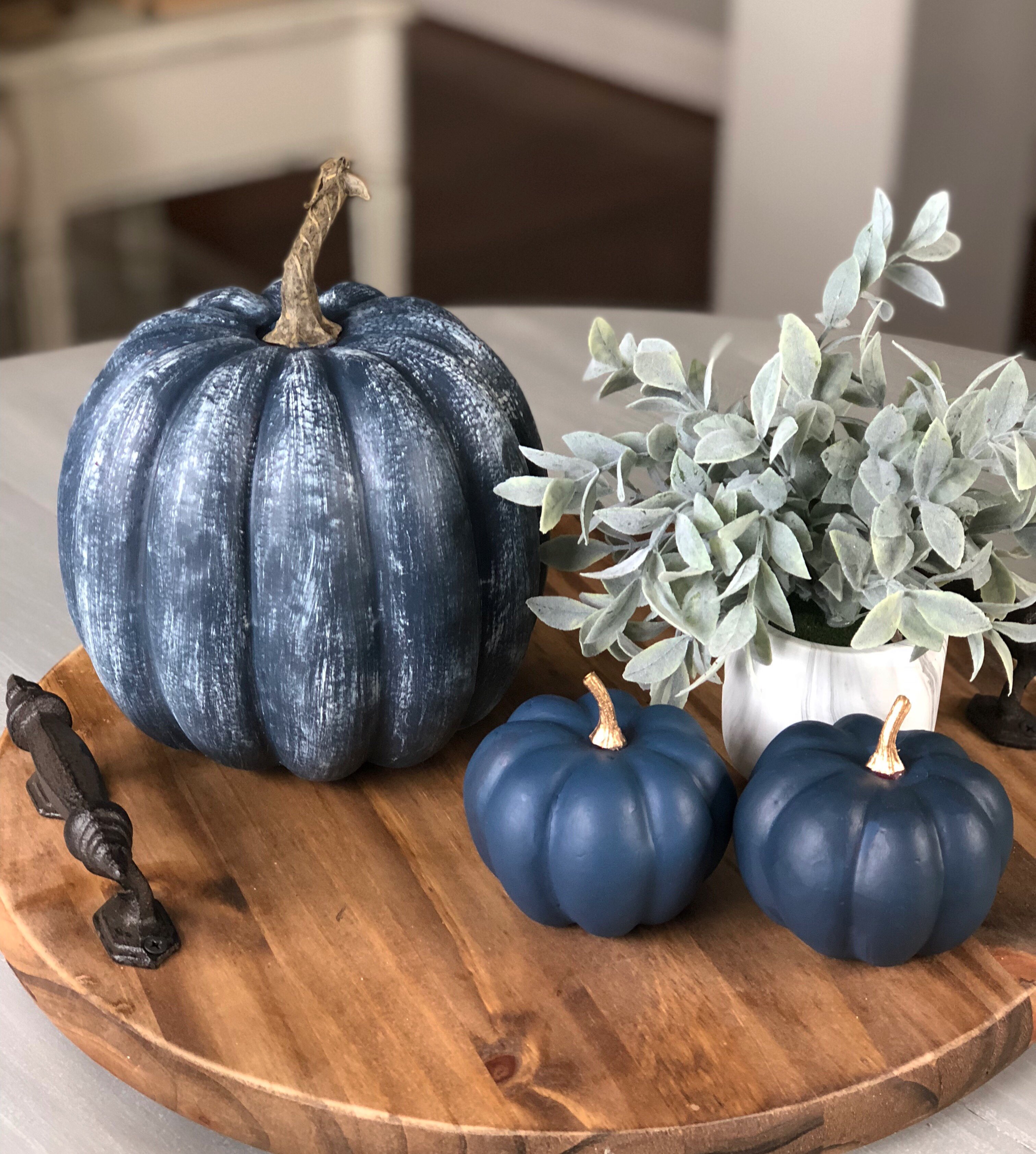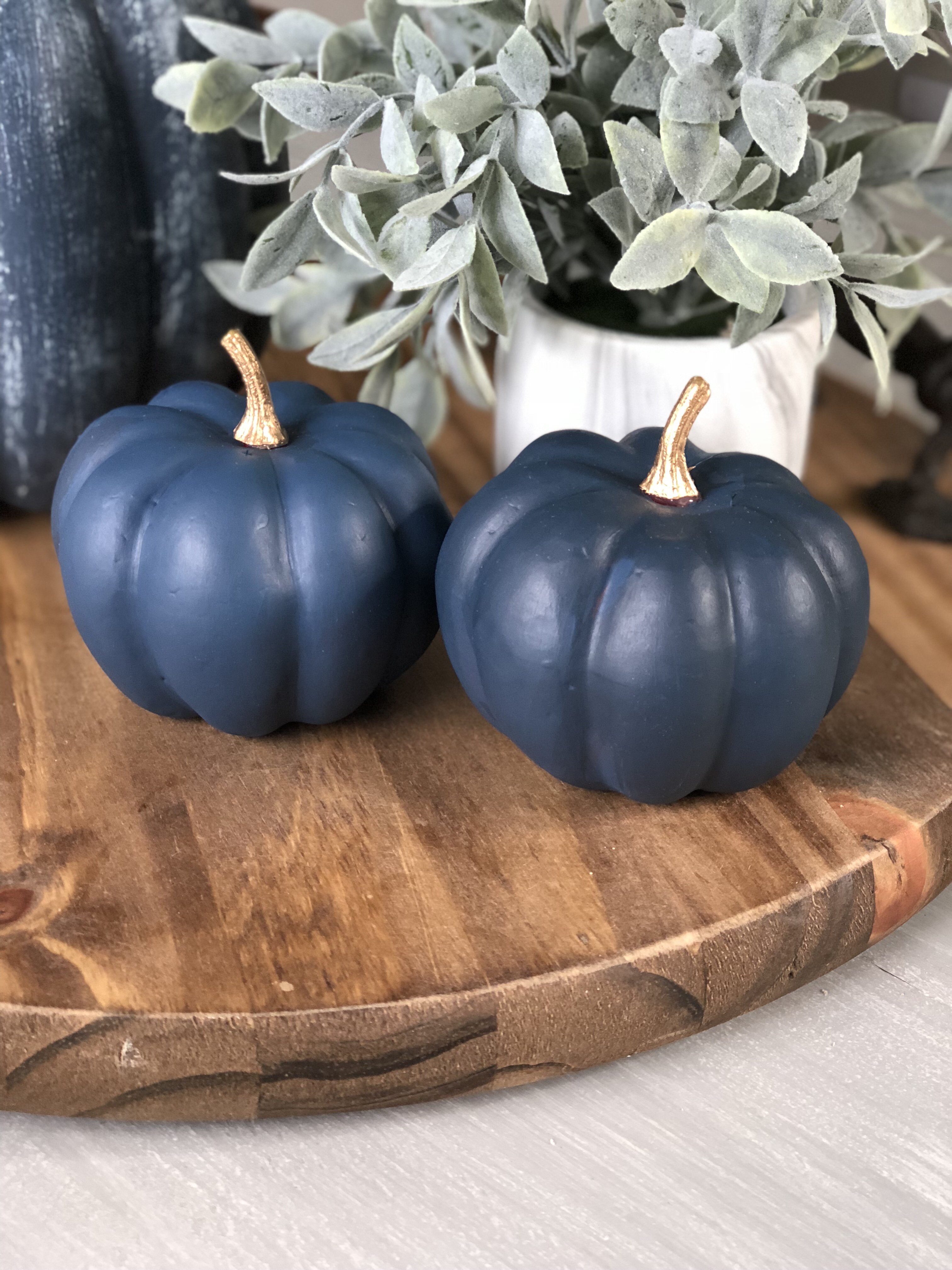 You can check out my other painted foam pumpkins here and my fall fireplace here. To join me in my VIP Fall group for even more ideas and decorating advice and tips, sign up here today! 
Until next time…
~ Stacey
PS..I will be blogging about the other navy pumpkins soon (The bigger ones)! Stay tuned!