Who loves a good 5 minute craft?! I sure do! And I've got 2 quick and easy lemon crafts to share with you in this blog post.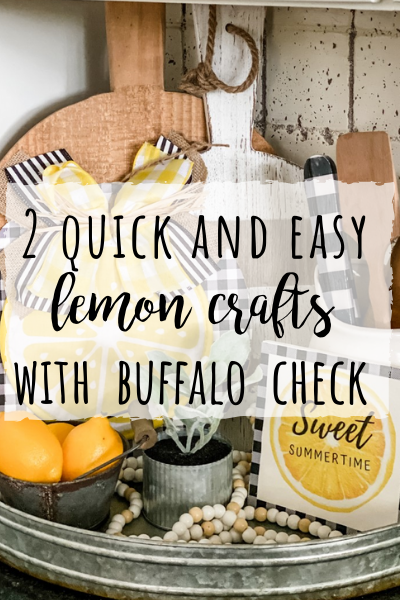 Lemon crafts are my favorite right now and these 2 are super quick and easy and both turned out adorable! Come see what I did!
Project 1:
Take a round sign (mine came from Dollar Tree) and use the reverse side of it.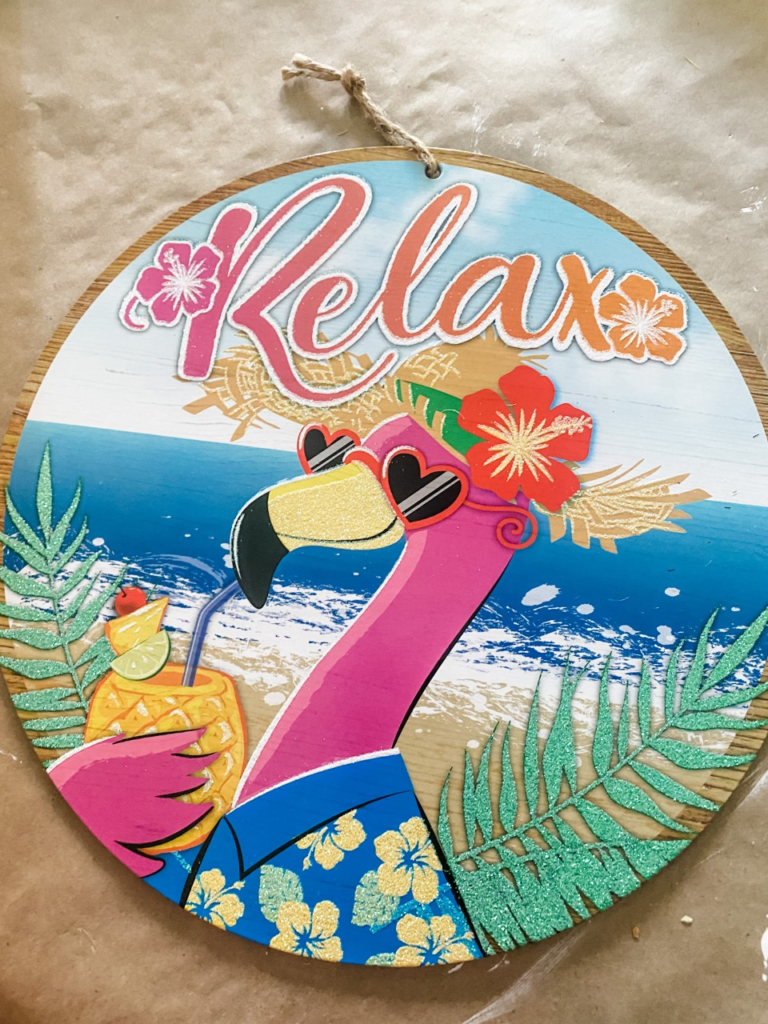 Trace your buffalo check scrapbook paper and cut out a circle, then mod podge it on!
I used a POT HOLDER from the dollar general that was shaped like a lemon and simply got glued it in the center.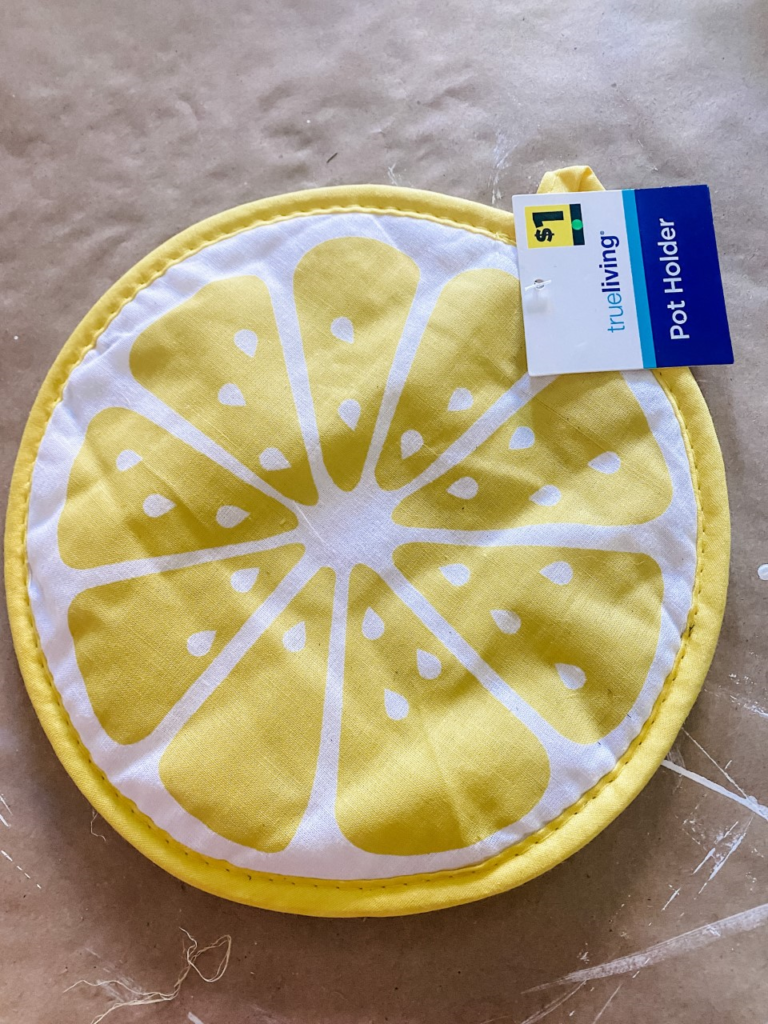 Next, I made a Re-Fabbed bow (if you don't follow Re-fabbed, do that here so you can learn to make one of her bows). I used a bunch of cute different ribbons and tied it up top!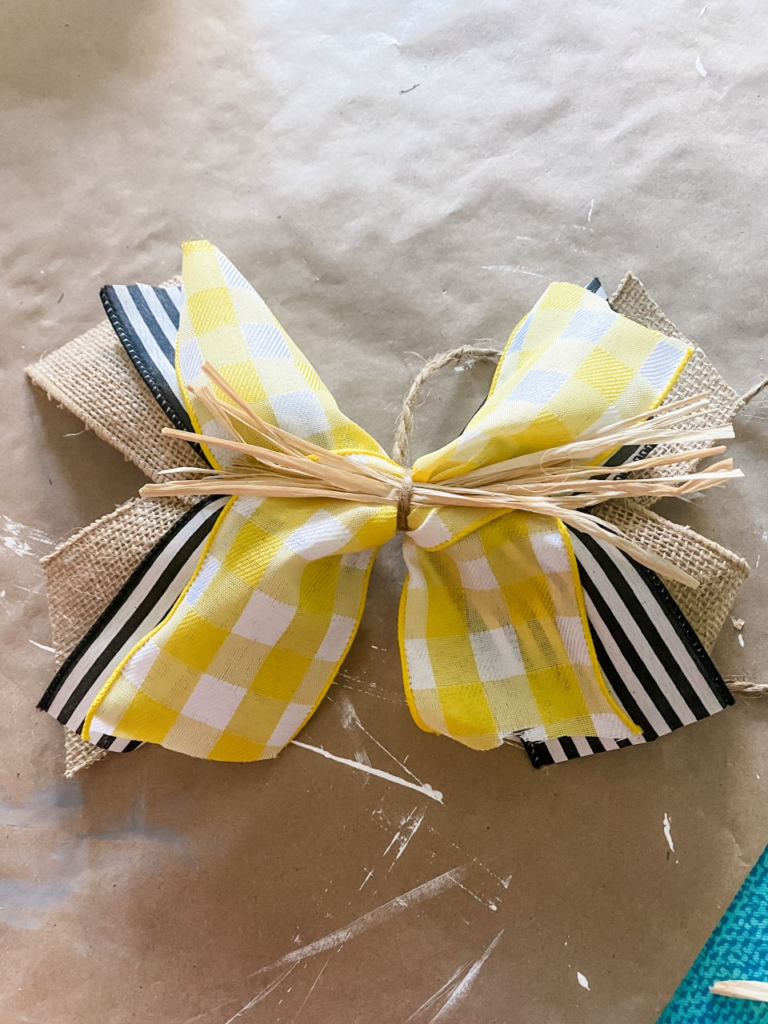 There you have it…the first of 5 minute crafts! Isn't it adorable?!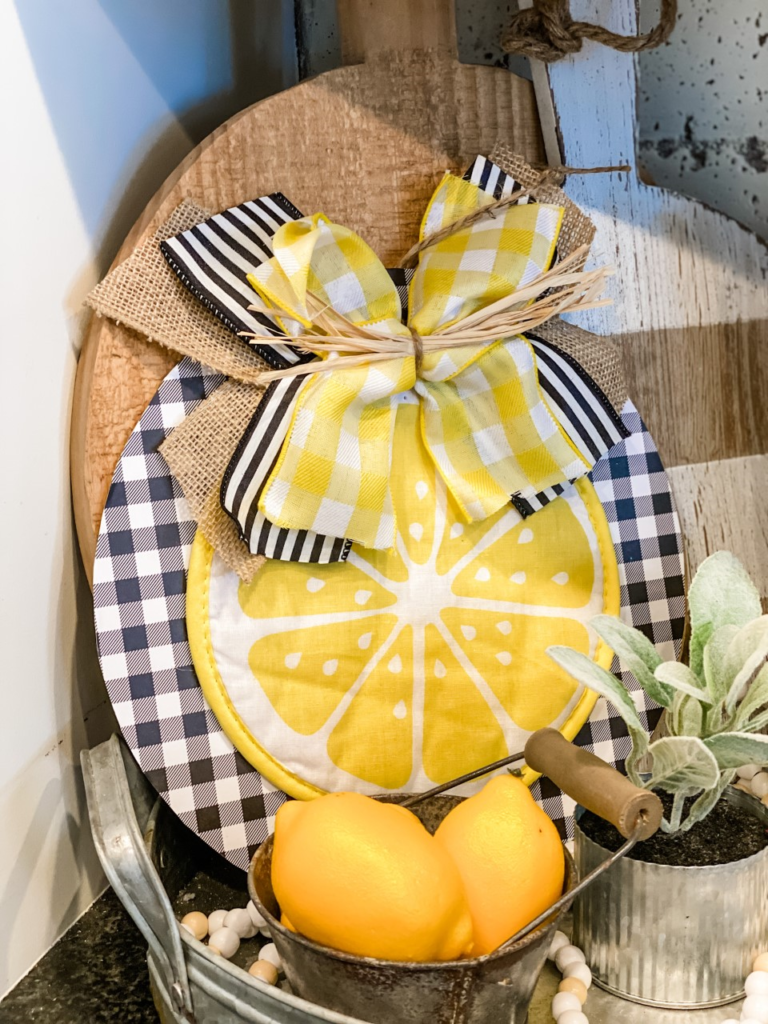 Project 2:
I took a small square piece of wood from Hobby Lobby (about 6″) and painted it white.
Next, I cut out this cute Sweet summertime printable that I had printed out at home. And guess what?! I designed this and sell them RIGHT HERE ON THIS SITE! Get your lemon crafters bundle here!
This is what the crafters bundle includes! Enough for 4 smaller DIY projects!
I simply mod podged it on and it was already looking so cute!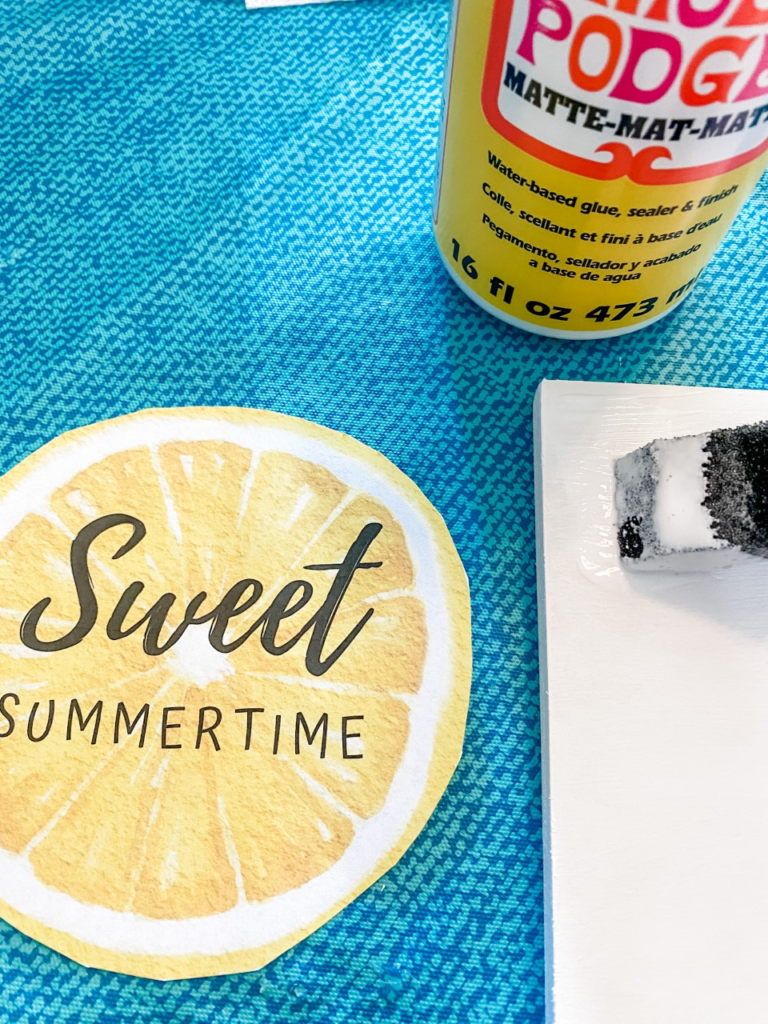 Last but not least, I cut some small skinny strips of my buffalo check scrapbook paper from Hobby Lobby and used mod podge to put them all around the edges.
How adorable did it turn out?! These 5 minute lemon crafts are seriously too easy and too cute!
Look how cute they even look together in my tray in my kitchen!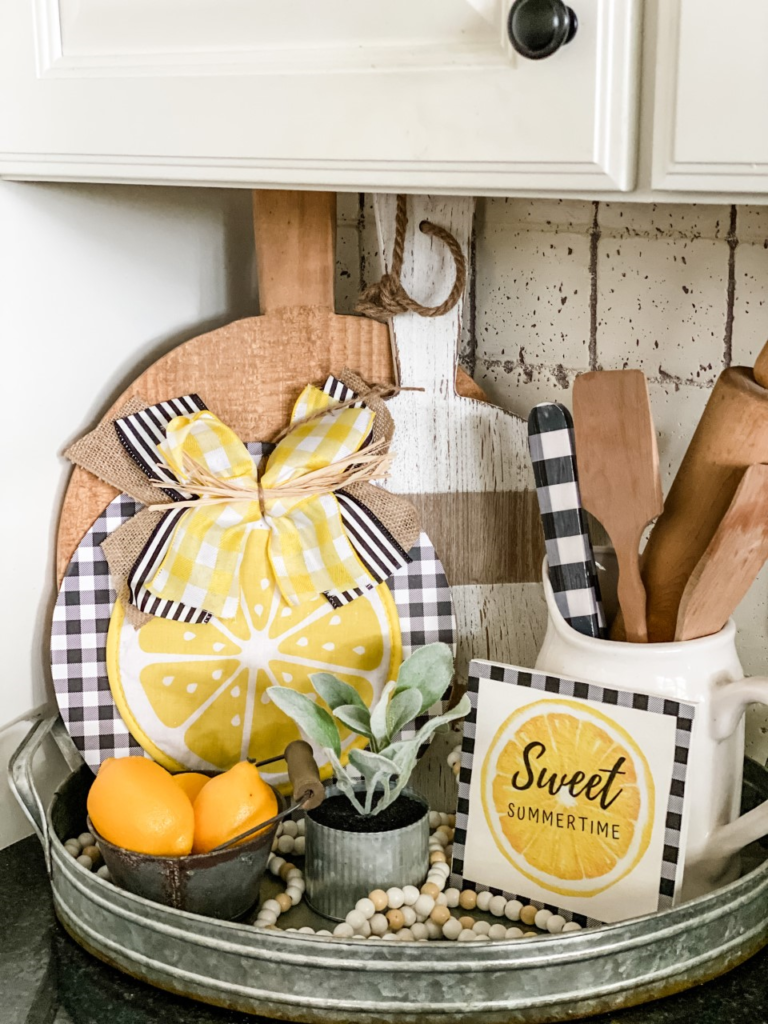 If you're buffalo check and lemon obsessed like me…I truly hope you enjoyed these and will make them too!
Oh, and be sure you check out ALL of my printables that are perfect for framing or crafting! SEE THEM ALL HERE!
Until next time…
Stacey