This was such a fun project to work on and I can't wait to share all about it with you. This was a makeover unlike any I had done so far and I love the results and so does my client!
When I first went to her house, she had 3 basic areas she wanted to focus on. A little in her kitchen, then her dining room and an area off their dining room that they use as a living area. Lets focus on the big makeover areas first. These rooms were DARK! Dark walls, dark curtains, dark rug, dark furniture, etc. That look was exactly what was in style years ago when she did it, but not the look she loves or was going for today.
Here are the before pictures
(Everything had been pulled out of her cabinets and put on the table before we took the pictures, but you can get the general idea!)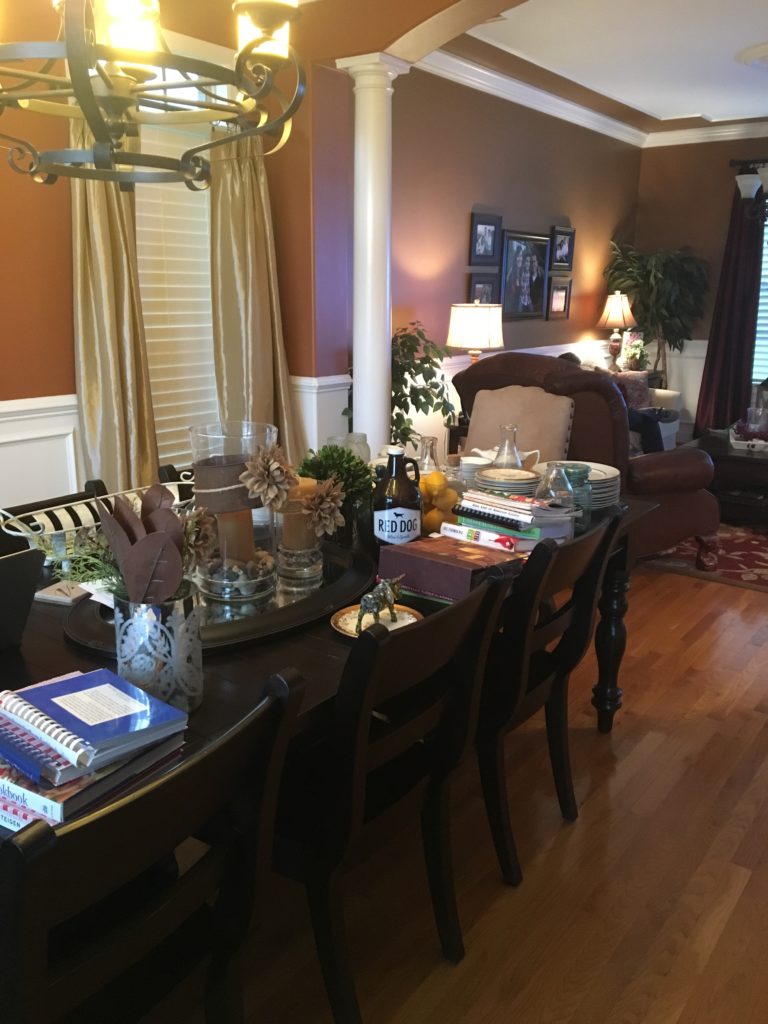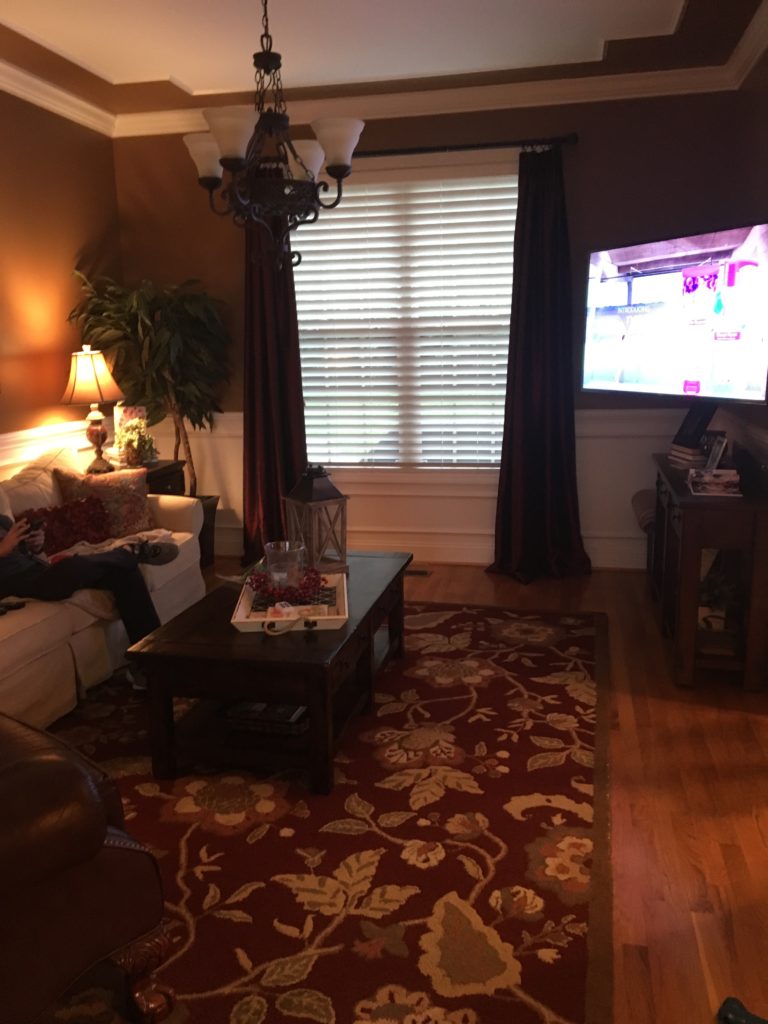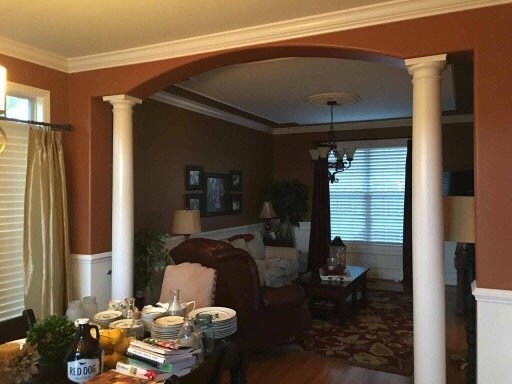 The first thing I recommended was that those 2 rooms be painted to lighten it up. That alone was going to make a huge difference in this makeover! The next big things were going to be a new rug and new curtains for both rooms, again lightning up the spaces. But, that wasn't all we had in store.
My client loves shiplap, and wanted to incorporate it somehow without having to shiplap every wall. So, we decided to do a feature wall in the living room area that would give it that Farmhouse feel she was wanting. She also had 2 big columns that were in between the 2 rooms. These were more formal columns, so the crew that was doing the shiplap also took those columns and wrapped them in cedar to give the appearance of cedar beams.
Beyond that, it was some décor, wall pieces, centerpieces, etc. and we had a room that went from dark and drab to Farmhouse Fab! The thing I love about this makeover also is that we combined her more traditional décor with farmhouse items. This is PROOF that 2 styles can co-exist with each other and be beautiful!
Enough with the details, lets get to the pictures!! 
Here is an island centerpiece and a few other things I also put together for her kitchen!
I would love to hear what you think about this makeover in the comments! I always get asked if you can take your traditional home and incorporate farmhouse into it without having to be 100% in on the farmhouse and the answer is always, YES!! Give your house those farmhouse touches you crave, but keep some of your staple traditional pieces. The 2 worlds can collide and be fabulous! Here is another example of a home where I incorporated both styles!
Thanks for reading!
Until next time….
~ Stacey