When we are decorating for Christmas, we definitely can't forget the OUTDOORS of our home! There's so many fun ways to make those festive too!
Come see my Christmas porches this year all decked out for the season. I hope it gives you a lot of ideas and inspiration for your own home!
Let's start out front. I'll be honest…I usually hang garland around my door, but I kind of lost steam this year haha and decided to keep it a little more simple. I still love the look!
Tree- Amazon, Porch Board Sign – Walmart, Gift- Kirklands.
Sled- Antique store, Tree- amazon, gifts- kirklands, lantern- big lots!
The wreath on the door was from Marshall's and I got the cute truck rug at Kirkland's this year! Simple but cute, don't ya think?!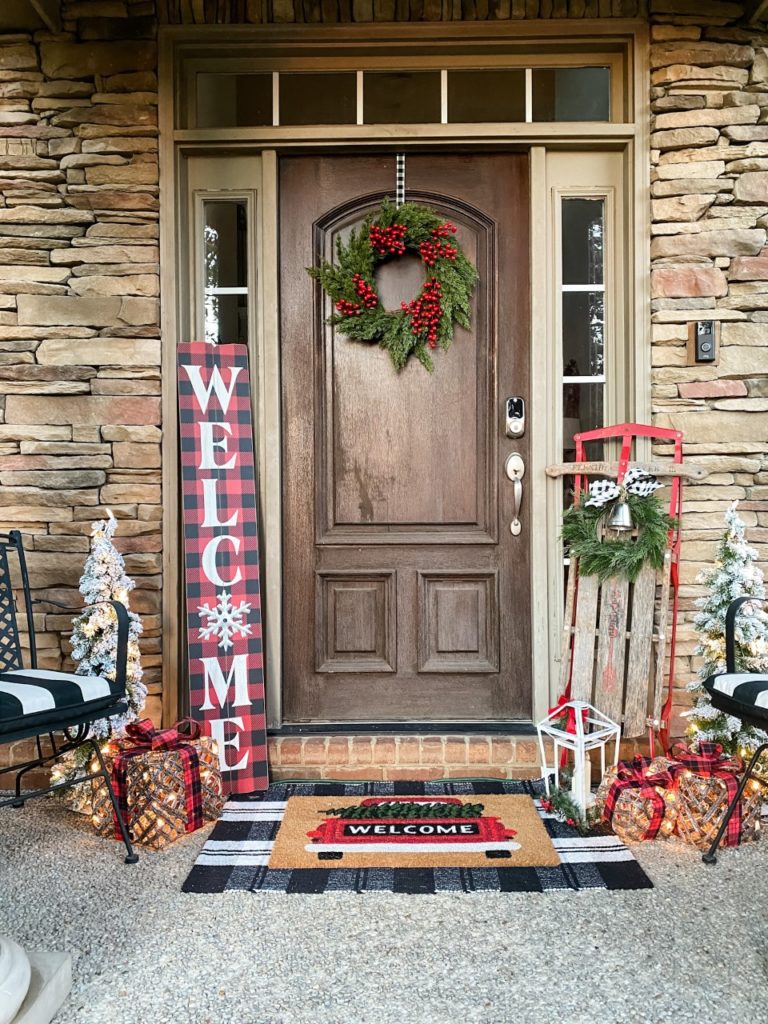 Now let's head out back! We had this porch covered over a year ago and it has become like another little room in my home that I love to decorate!
I love putting this little flocked tree in the corner. It's just a $30 walmart tree and I added lights, chunky yarn and a little lambs ear. What do ya think?!
This little piece of furniture is always fun to decorate too! Cone trees, sign and gifts are all Kirkland's over the years.
The tear drop on the door came from my favorite local store, Mercantile 1858 and the Collins sign is from Junque 2 Jewels!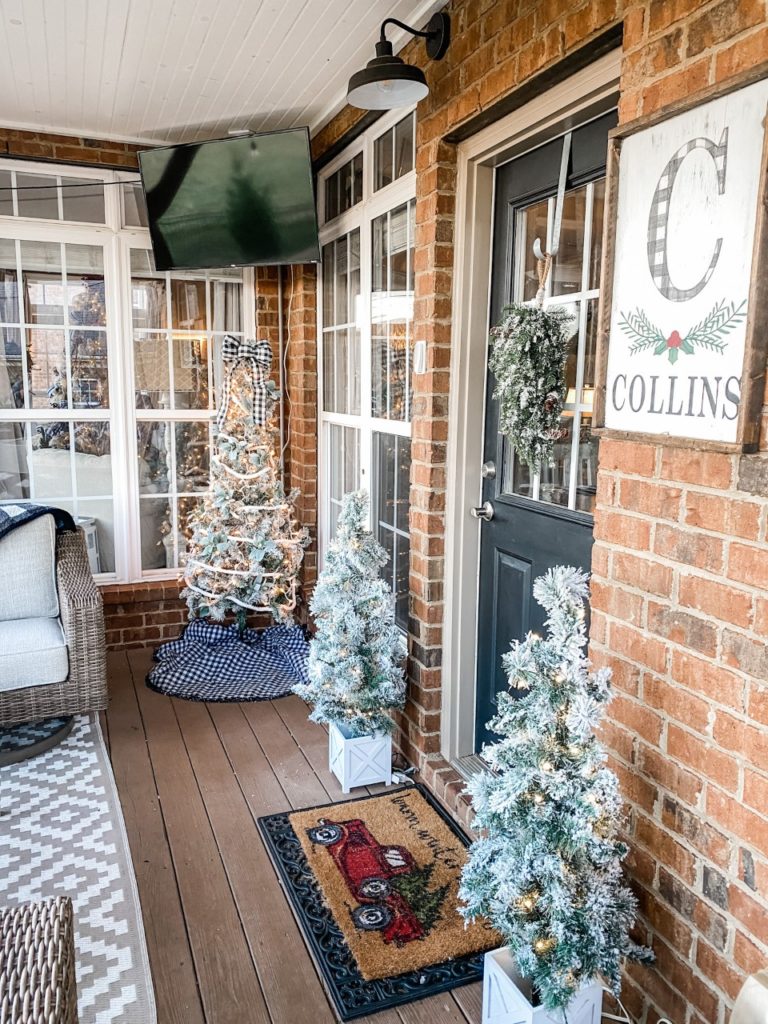 I kept the pillows the same as last year because they were just too cute not to! (trees- marshalls and the one in the middle kirkland's last year) Coffee table centerpiece is from Old time pottery!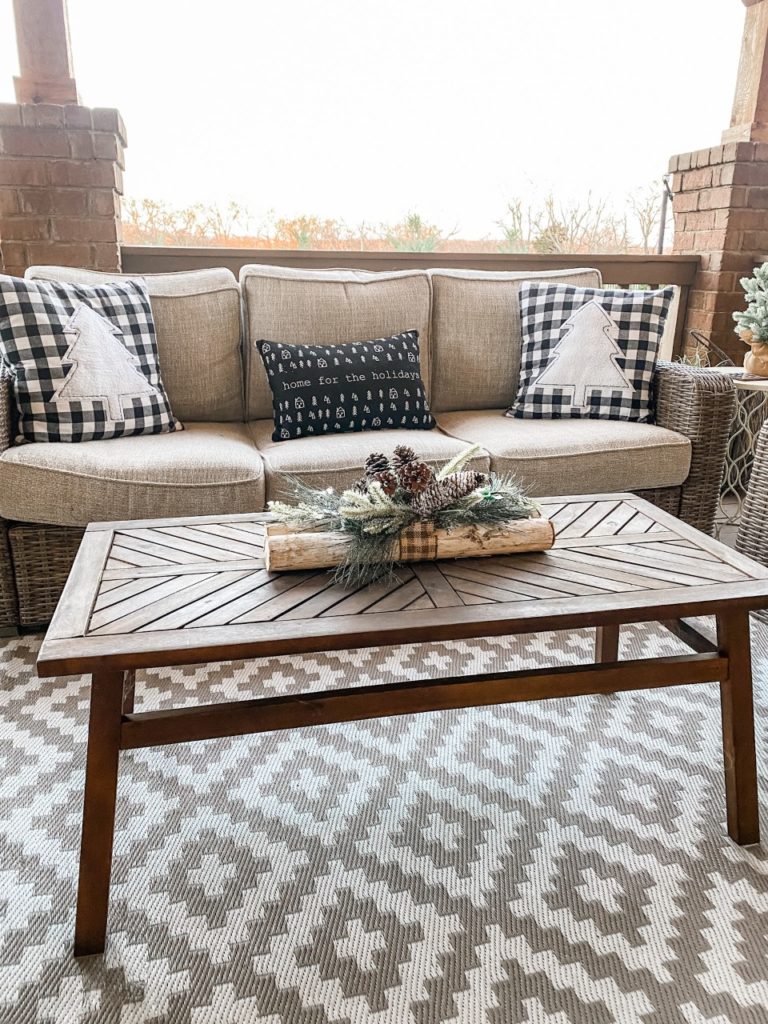 What do you think of my Christmas porches?! They are both pretty different, but both cute and festive nonetheless! Hope you love them like I do!
Until next time…
Stacey