Rugs add so much to a space, but shopping for them isn't always easy. So, I'm here to help!
These neutral area rugs I love from my home will add the perfect touch to any space, along with instant warmth and texture!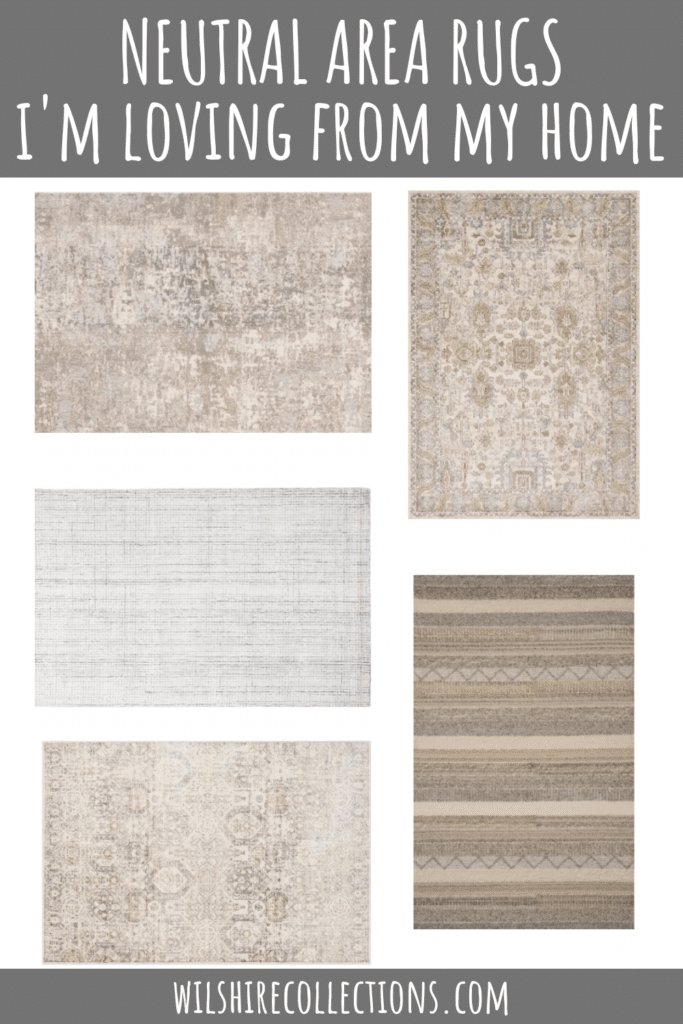 When we were building our new house, I knew that I wanted several new rugs. Not only because certain rooms would need different sizes than our old house, but also because I had many of our rugs for years and years and it was just time for an update!
I will say this, shopping for rugs isn't always easy and some of y'all know that I STRUGGLED with decisions on some of them. You may remember helping me decide on some of them– thanks for that!
I did shop in stores locally too, but a lot of times they are "higher end" rugs, or they just simply wouldn't have what I wanted in the size I needed.
So, that is when I turned to a few of my favorite online places like Wayfair, Amazon and Ruggable!
Ordering a rug online can be a "risk" but I have to say, I am SO happy with all of these! And I also spend a lot of time reading reviews before I purchase lol.
Let's get into it. You can shop ALL the neutral area rugs I mention at this button below.
Now, let's break them down.
Living room– I got the 10×14 in the ivory/sand rug from Amazon and I absolutely LOVE this rug!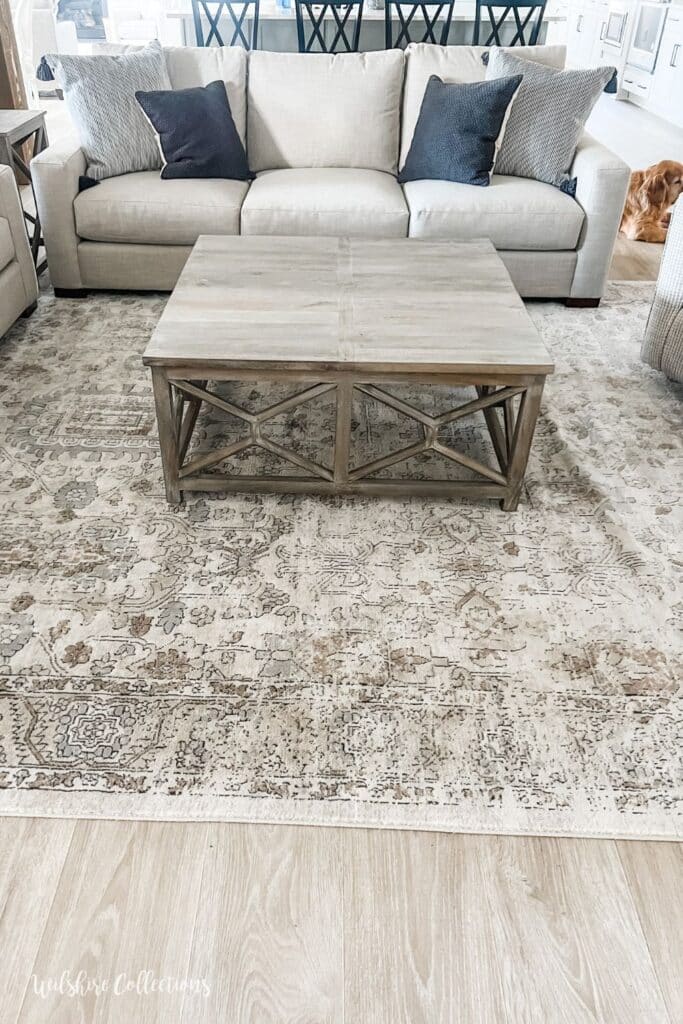 Hearth room- Both of these are 6×9's! The first rug is from Wayfair and is so full of texture, I just love it! the second rug is from Wayfair too and has an abstract look!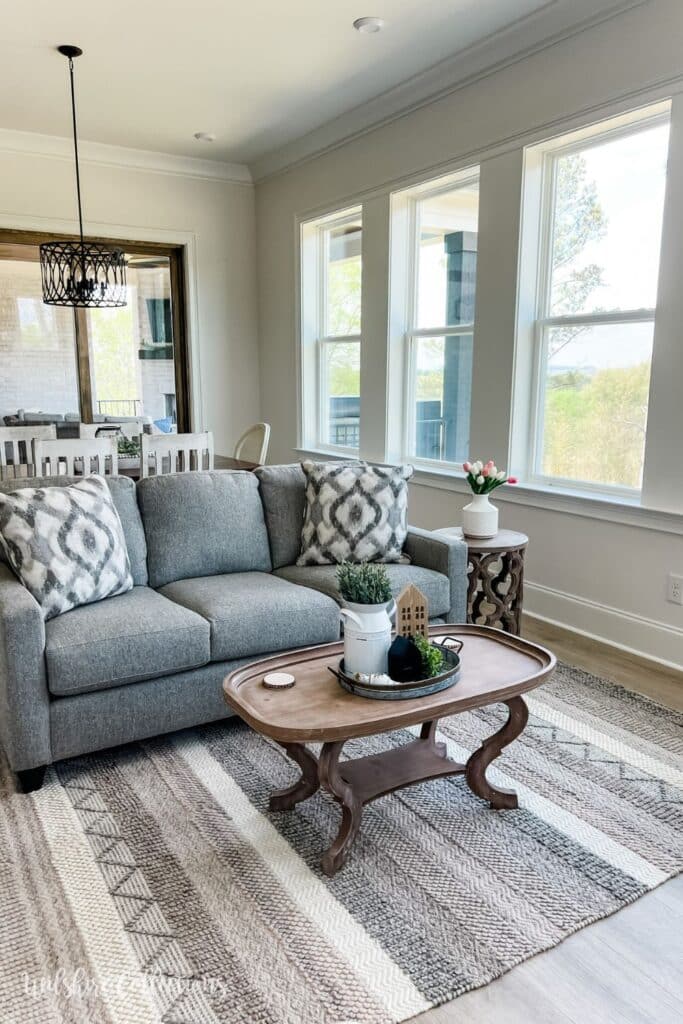 Bedroom- This is an 8×10 rug from Wayfair (and we have a king size bed). I always recommend this size for a king size (or even a 9×12 if your room allows for that)
Working pantry- This rug came from Ruggable and I love that it can be thrown in the wash if need be!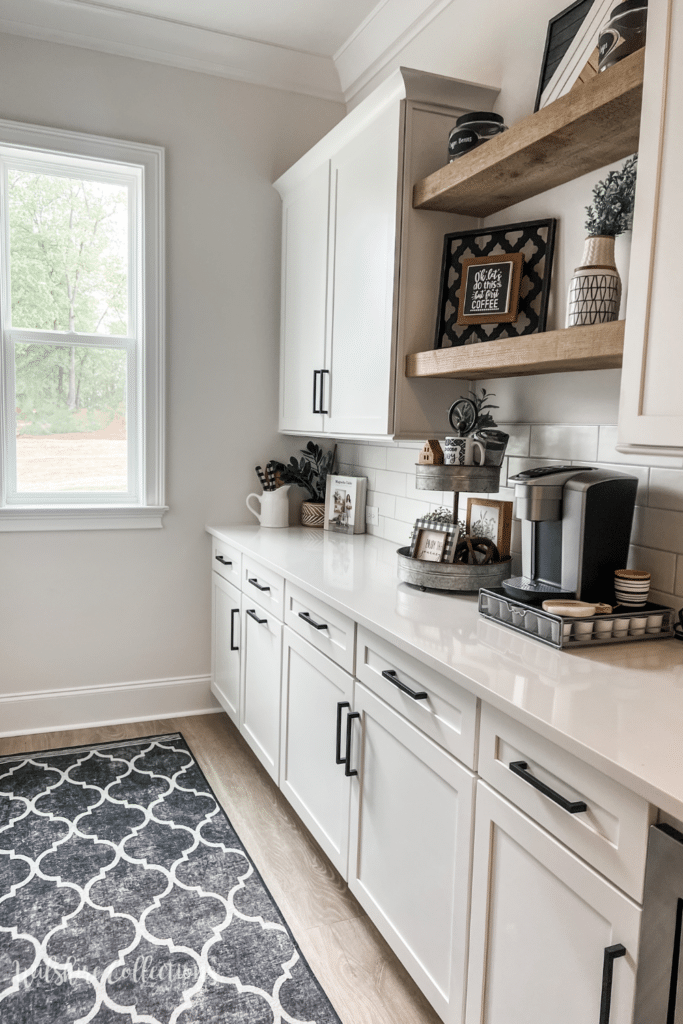 Dining Room- This is an 8×10 rug from Wayfair and I love the look! (Tip you want your chairs to be able to fully sit on your rug at least when they are pushed under, even better if they still sit on the rug when you pull them out!)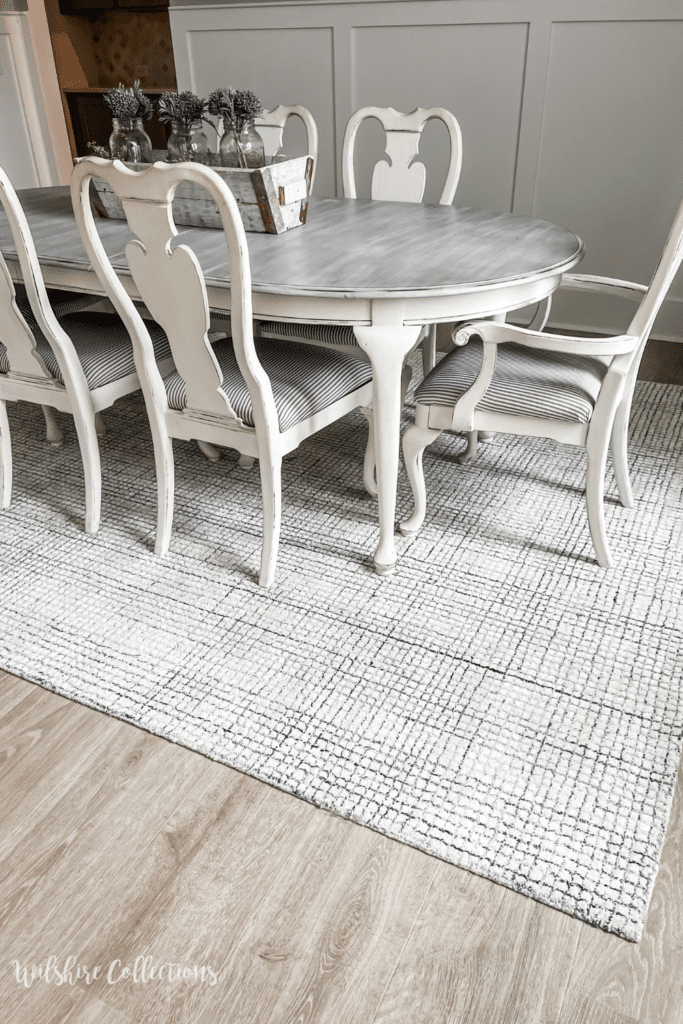 Which one of these is your favorite?! I know, I know…it's hard to pick just one!
If you're in the market for some neutral area rugs, I hope this gives you some ideas and inspo for your own home!
Until next time…
Stacey
This post does contain affiliate links. Please see my full disclosure page for more info.